Top Breakfast Hotspots in London
14th February 2017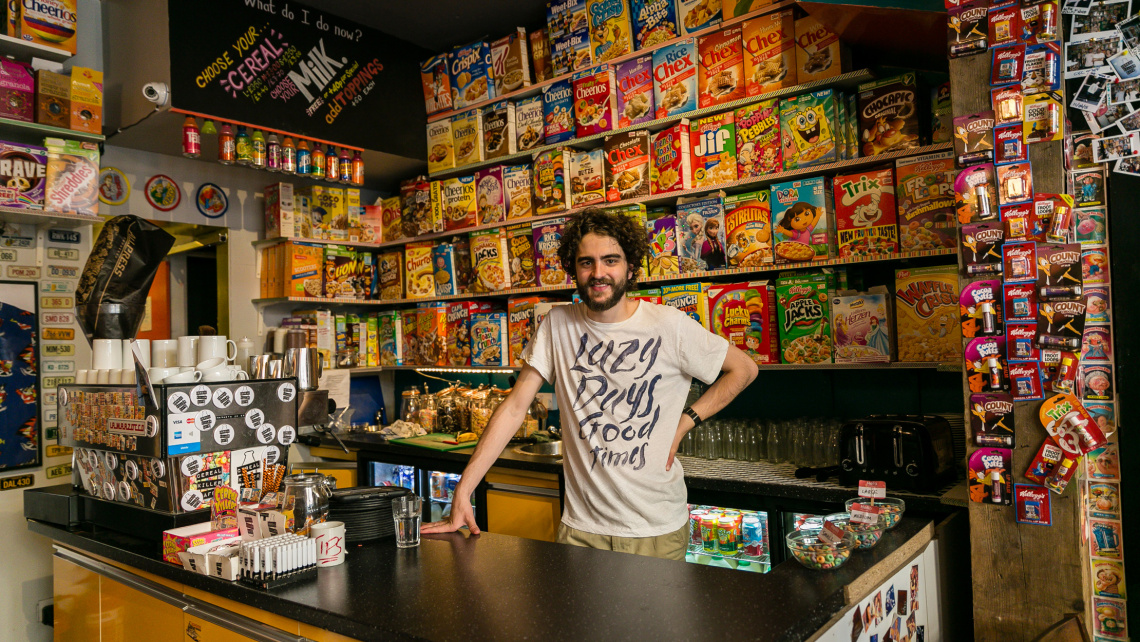 Kick-start your day with a breakfast of champions at one of London's favourite foodie hotspots for the cereal connoisseur and fry-up fanatic.
We all have our favourite local eatery where we pick up our daily latte or stop to start the morning with a hearty serving of scrambled eggs and smoked salmon, but for those breakfast lovers out there, here's a selection of places you should aim to treat yourself to at least once.
Cereal Killer Café
Take a trip back in time at the Cereal Killer Café - the UK's first cereal-themed café - situated in both Shoreditch and Camden. With more than 100 types of cereal, 30 varieties of milk and 20 different toppings to choose from, this is definitely one to satisfy your inner kid. Grab a bowl of popping candy-covered Froot Loops for breakfast, lunch or dinner at this 80s and 90s inspired brekkie hotspot.
Chiltern Firehouse
Located in the West End's prestigious Marylebone, Chiltern Firehouse is both a renowned celebrity hotspot and a popular hub for breakfast fans looking for a first-class serving of French toast. It serves breakfast every day until 10.30am, but it might be one of the only restaurants where you'll have to book in advance for your eggs benedict.
Dickie Fitz
Dine at Dickie Fitz in Fitzrovia for a mouth-watering fusion of Australian and Asian cuisine, where zucchini fritters are all the rage. Wash it down with a freshly blended juice or smoothie for a healthy and utterly delicious start to your day.
Duck and Waffle
For breakfast with a spectacular city view, Duck and Waffle is the first restaurant that springs to mind. Nestled on the 40th floor of The City's magnificent Heron Tower, visitors can enjoy basic beans on toast or opt for its unique, namesake speciality, the duck and waffle, which comes with a crispy leg confit, fried duck egg and waffle with mustard maple syrup.
Hawksmoor
Head to Guildhall in The City for a Full English to remember, or for those who are really looking to indulge, the signature steak and eggs will certainly hit the spot. For those slow mornings, why not couple it with a Hawksmoor favourite, the marmalade cocktail.
The Breakfast Club
With locations across the capital, including Canary Wharf, London Bridge and Soho, there's something for everyone at the Breakfast Club. Serving British and American favourites, visitors can enjoy anything from maple syrup pancakes to a spicy breakfast burrito. For those with bigger appetites, try their 'Club Classic', The Fully Monty - a twist on the Full English, complete with a side of their signature fried potatoes.
The Riding House Café
Another Fitzrovia favourite, The Riding House Café is a retro-inspired brasserie with an extensive breakfast menu that's sure to make your mouth water. Make sure to try the lobster benedict, or for the veggies out there, their vegetarian breakfast with grilled halloumi, quinoa and chilli will definitely do the trick.
Edited: 20th August 2021