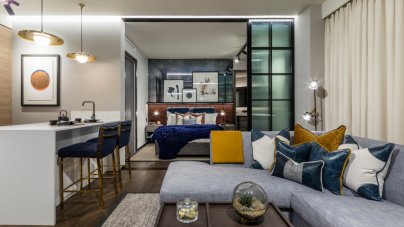 The Directors of Galliard Homes and Cain International, in association with Imitate Modern and Argent Design, cordially invite you to view the new Show Apartments and Art Exhibition at The Stage.
Join us for an evening of cocktails and canapés, and to be among the first to view the exquisite new Show Apartments at The Stage.
Imitate Modern will be exhibiting their brand new collection 'Exhibition à la Shakespeare' featuring artwork by John Paul Faubes, Sara Pope and Dimitri Likissas.
Event
An Invitation to the Premier Release of The Stage Show Suite and Art Gallery
Thursday 19th September 2019
6pm to 10pm
The Stage Marketing Suite & Imitate Modern Art Gallery
2-4 Fairchild Place
Shoreditch
London
EC2A 3EN
View our event article here