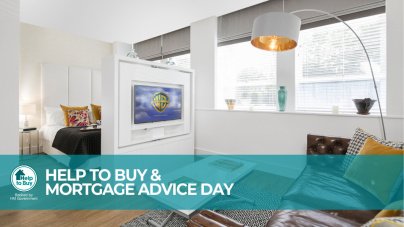 Are you struggling to get your head around what Help to Buy is and how it can help you? Do you know everything there is to know about mortgages?
With many different components forming the Government's Help to Buy scheme, it is not uncommon for people to often find themselves getting confused trying to understand what this scheme actually is and how they can benefit from it.
Galliard Homes is partnering up with Visionary Finance to provide free information on the Government's Help to Buy scheme, as well as expert mortgage advice to those who are thinking about buying a home.
What is Help to Buy?
In summary, Help to Buy is a government-backed scheme that provides financial support to those on the hunt for a home, but are struggling to find the means for a deposit. Thanks to the Help to Buy Equity Loan, buyers will be loaned up to 40% of the property value by the Government, meaning they will only need to contribute a 5% deposit towards their new home.
Our Help to Buy Developments
Galliard Homes is proud to present a variety of developments located within the capital, the Home Counties and further afield that offer Help to Buy.
In London, we have a fantastic selection of Help to Buy developments — such as Stadia Three in Wimbledon, Westgate House in Ealing, St Edwards Court in Romford and Orchard Wharf in the Docklands — that will make excellent homes for first-time buyers and home movers.
For those who wish to live outside of the capital, we have a handful of Help to Buy developments, which include Hope House in Bath and Brandon Yard in Bristol.
Event
Help to Buy and Mortgage Advice Day
Come and join us to learn more about how you could benefit from the government-backed Help to Buy scheme, and for free mortgage advice from the experts at Visionary Finance.

Thursday 24th October 2019
2pm to 8pm
10 Indescon Square
London
E14 9EZ
View our event article here
Further Information
Click here to read more about Help to Buy.
020 7620 1500