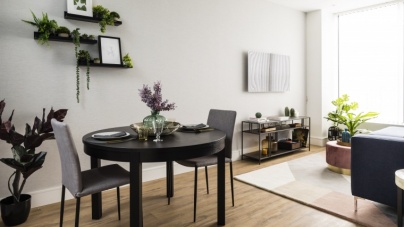 Looking for your next property opportunity in West London? Westgate House in Ealing offers a sensational collection of studio, one and two bedroom apartments perfect for both first-time buyers and Buy-to-Let investors.
Buyers looking for a desirable new home with modern interiors near to fast transport connections into the West End will be able to take advantage of the Government's Help to Buy scheme on selected properties, making Westgate House an opportunity not to be missed!*
With the Government's Stamp Duty Holiday, from now until 31st March 2021 buyers will have no Stamp Duty to pay on a property up to the value of £500,000. Galliard Homes has decided to extend this period to allow buyers at Westgate House to take advantage of the Stamp Duty Holiday discount until 1st October 2021 (on properties up to a value of £500,000).* Galliard Homes is also offering to pay the service charge for one year from the date of completion.
For investors looking to add to their portfolio or start their journey into property investment, Galliard Homes is offering a free furniture pack with each apartment.*
Further Information
Call us today to speak to a member of our sales team and to arrange your viewing.
* Incentive applies only to properties reaching legal completion between 1st April 2021 and 1st October 2021. In the event that Stamp Duty Land Tax rates are varied or amended by the UK Government, this incentive only applies to SDLT rates as at 7 July 2020, i.e. one day prior to the current SDLT 'holiday'. Multiple property owners will still have to pay a 3% HRAD charge.
** Incentive is limited to one furniture pack per apartment.
020 3146 4845