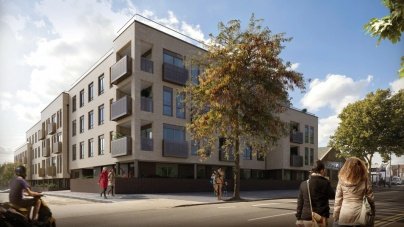 Galliard is offering a Stamp Duty contribution to help keep costs down for buyers at Church Road in Leyton.
Stamp Duty is the tax charged by the government when you buy a home, this is currently for property more than £125,000 in England and Wales. The Land Registry requires every change in land ownership to be legally registered, this process requires a certificate from the HMRC, which is only issued on receipt of the Stamp Duty due on the purchase of the property.
For those purchasing a property at Church Road, Galliard Homes will contribute to this cost for you, with the amount being deducted from the final completion price. The contribution varies depending on the size of the property:
One bedroom - £5,000
Two bedrooms - £7,500
Three bedrooms - £10,000
Church Road
Church Road in Leyton will be a new-build development, contemporary in design and convenient in location. Offering a selection of 38 one, two and three bedroom apartments, along with two, three bedroom townhouses, all properties will include private external space. Residents will benefit from access to communal landscaped gardens and a prime location just a 15 minute walk from Lea Bridge station.
020 3409 6296