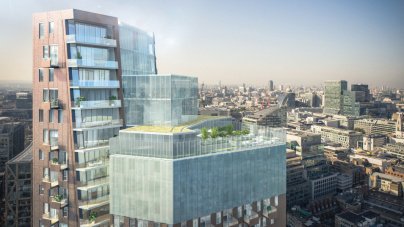 Step from your apartment into an elite world of exclusive leisure facilities. Equinox at The Stage will be an all-new high-performance home for Shoreditch and each apartment owner at The Stage will be rewarded with a complimentary three-year transferable membership.*
The Club
Equinox Shoreditch will offer performance-driven lifestyle coaching and personal training, dynamic group fitness, private Pilates and yoga. The Pursuit by Equinox, an award winning, immersive and highly competitive workout, will be hosted in the state-of-the-art cycling studio.
The Classes
Club highlights will include Active Regeneration, Athletic Training, Barre, Boxing & Martial Arts, Cycling, Dance, Pilates, Running and Yoga in the form of Equinox's signature classes:
ANTHEM™

FIRESTARTER™

MASTER OF ONE

PRECISION RUN®

TRUE ATHLETE

THE MUSE™
The Spa and Lounge
Indulge in an elite menu of spa treatments to pamper and regenerate the body, browse curated athleisure-wear collections at the Equinox shop, then visit the members' cafe and lounge to socialise, work, or refuel after a workout.
*One transferable membership per apartment for a three-year period after which membership rates set by Equinox will be assigned. T&C's apply.
Further Information
Visit our marketing suite at The Viaduct, Fairchild Place, EC2A 3EN – we're open seven days a week!
020 3621 0525