OVERVIEW
Responsible business strategy
Galliard is London's largest privately owned residential developer and one of the largest housebuilders in the capital.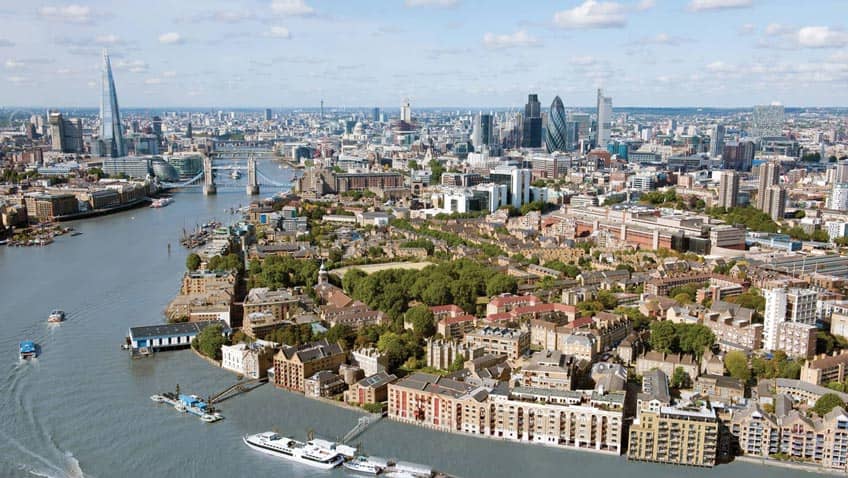 Over the past 30 years, the company has grown from a small partnership and this has not happened by accident. The combination of a strong, responsible business strategy and robust financial planning has helped Galliard evolve into one of the brand leaders in today's London residential property market.

At Galliard we take being a responsible business seriously.  As an employer of choice, our corporate strategy endorses our values and underpins the way in which we conduct our business. We have a genuine desire to create a better London, and a better standard of living for those who live and work amongst us. We endeavour to act responsibly, operate ethically and champion integrity in all of our dealings. Our long-term goal is to engage with the communities within which we work and promote employability, educational advancement, charitable giving, a strong local economy and environmental sustainability. We are committed to delivering a positive and enduring impact on our stakeholders - our employees, our investors, our communities and our clients.

An important factor to our success is the financial strategy that provides the solid foundation on which the group has been built. Risk is spread by the use of joint ventures on the majority of projects. Funding is underpinned by selling off-plan in advance of the construction phase. Marketing is targeted at core customer groups such as Buy-to-Let investors, first time buyers and property investors. Cost control is a top priority to protect margins and maximise returns.

The Galliard brand enjoys a deserved reputation for outstanding value at a competitive price. Combine this with iconic and award-winning developments, and an experienced and able management team, Galliard truly is 'building for the future' in every sense.
---
MODERN SLAVERY
Our Modern Slavery and Human Trafficking Policy
Galliard Homes Group is committed to ensuring that all our operations and that of our supply chain are conducted in an ethical, transparent and fair manner in accordance with the Modern Slavery Act and that the health, safety, security and well-being of our employees, partners, customers and community stakeholders is paramount. 
To view our Modern Slavery Statement 2021 click here.
---
LAND ACQUISITION
Employing a Strategic Approach
Acquiring land and properties with a suitable potential for development is in the foundation that underpins our ongoing growth and success. Our experienced land-buying team has developed a wide resource network that provides a pipeline of opportunities that fit our investment strategy and return criteria.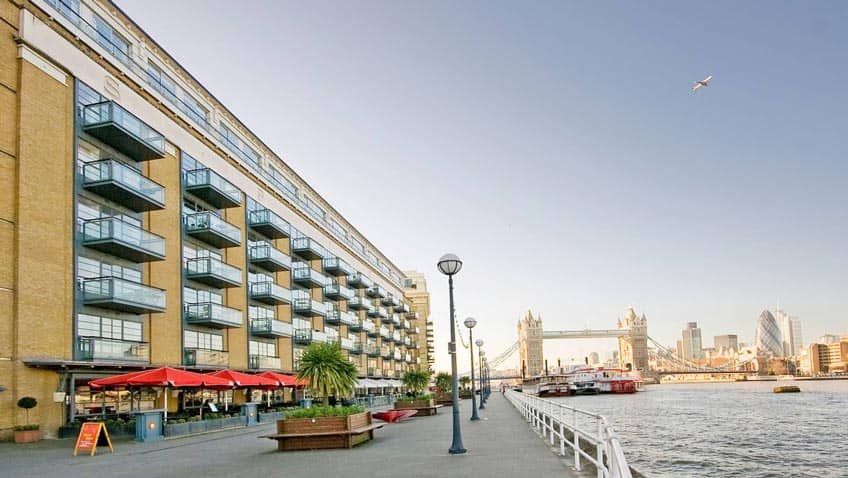 In an extremely competitive market we have focused on securing off market transactions, usually pre-planning, that offer the best potential to add value. As a privately owned and funded company the greatest advantage we have over our competitors is our ability to make decisions and finalise contracts extremely swiftly.  This has become something that we are recognised for in the market and which in itself generates further opportunity.

Of further benefit to the Group is its flexibility and adaptability to market changes.  It is a distinct advantage that Galliard is not constrained or restricted to a particular niche or sector of the residential market and can therefore redirect its focus to wherever returns can be maximised at any particular time.  As an example, many of our latest acquisitions have been "permitted development" office to residential conversion opportunities which benefit from recent changes streamlining the planning process for such developments. This has allowed us to respond to the significant market demand at present for smaller apartments with affordable asking prices. The team has broadened its area of search to outer London and beyond to find the right opportunities especially as the Central London market has experienced a recent cooling down brought on in part by increases in Stamp Duty Land Tax on more expensive property and the second home surcharge.
       
We are constantly on the lookout for residential-led development opportunities, either by way of outright purchase or joint venture. Of interest to us is land and/or buildings with or without planning permission; nothing is too small or large to be considered.
---
SOCIAL RESPONSIBILITY
A commitment to CSR
As a group of companies concerned with construction, re-development and regeneration, we are acutely aware of the impact we have on the environment, on communities and on people – so we take our Corporate Social Responsibility (CSR) duties very seriously indeed.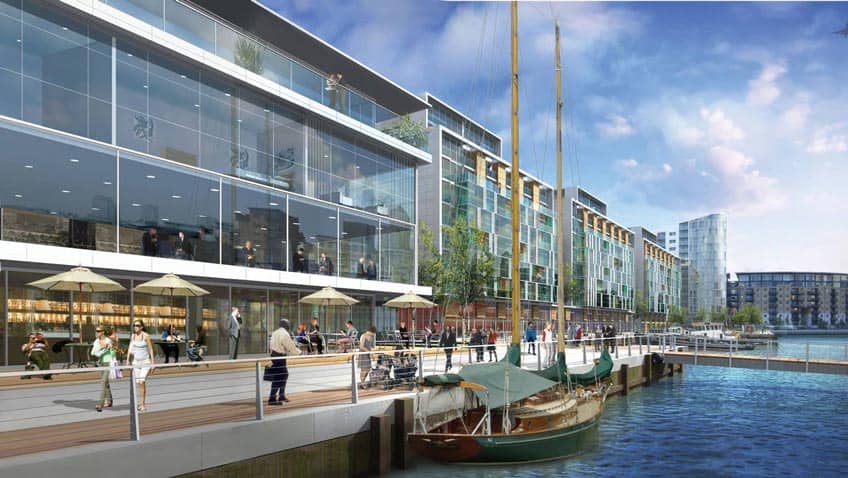 Charity partnership with St Mungo's 
We are thrilled to announce our corporate charity partnership with St Mungo's.
At Galliard Homes we believe that everyone should have a place to call home. Our partnership will enable us to address the important issue of homelessness and allow us to support those that need it most to rebuild their lives.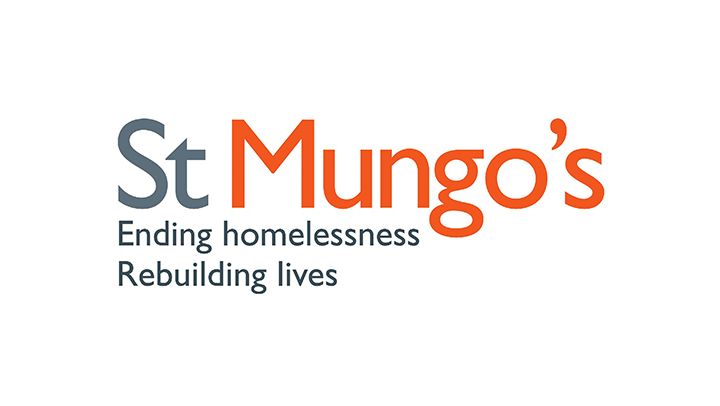 ---
SUSTAINABILITY
A sustainable approach to construction
Every organisation needs to be aware of the impact of its operations on the environment.  At Galliard we are acutely aware of the need to use scarce resources as efficiently as possible, to minimise waste and to acknowledge our responsibility to limit harmful emissions wherever and whenever we can.  Our goal is to achieve the highest possible standard of sustainability within our industry.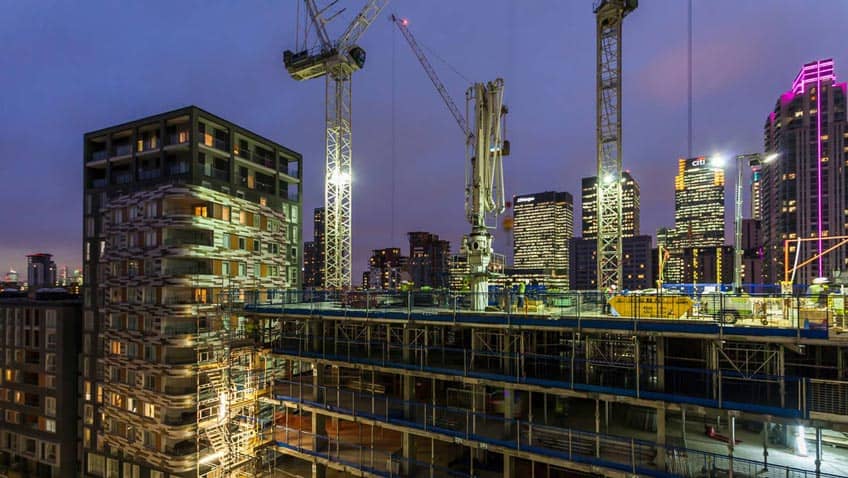 Equally we want our finished product to maintain the sustainability standards we have set during its construction in terms of the efficiency with which it continues to consume energy in the future.  This is achieved through innovative design, intelligent employment of technology and the use of energy efficient materials throughout the construction process.  

Our commitment can be demonstrated in three key areas:

Reducing waste

We have introduced a number of initiatives to actively manage and reduce the impact of waste on our construction sites.  Our ultimate aim is to recycle all waste from all our sites.  Since January 2014 we have consistently achieved a recycle rate of 98% which, in itself, is an excellent accomplishment.  In order to achieve this we segregate all waste into offcuts of plasterboard, metal, concrete, cardboard, plastics, wood and green waste all of which is then channelled through recycling plants. 
Building energy efficient homes, and using sustainable materials
 
There are many critical features that our customers look for when choosing their new home; price, design, location, standard of finish, but one of the most important is its energy efficiency and the use of sustainable materials in its construction.  These factors are therefore at the forefront of the minds of our design and build teams who work hard to ensure that the sustainability and energy efficiency of our product meets the exacting standards our customers expect.

Wherever possible we will therefore use Forest Stewardship Council ("FSC") certified wood, LED lighting, reduced water flow taps and thermal insulation products using the latest technologies and designs amongst a multitude of other products and initiatives.

As an illustration of our success in this area and using a sample selection of 1,042 apartments completed over the last 12 months, 96.6% achieved an EPC Energy Efficiency Rating of 'B', one level below the best, 'A' , performance level on the EPC 'A' to 'G' rating scale for new homes. 

Considerate constructors  

We take our responsibilities towards our staff and our neighbours seriously which is why all Galliard construction sites are registered with the Considerate Constructors Scheme ("CCS") 

The CCS is a national initiative set up by the construction industry to improve its image. Construction sites that register with the Scheme are monitored against a Code of Considerate Practice designed to encourage best practice beyond statutory requirements.  It is concerned about any area of construction activity that may have a direct or indirect impact on the image of the industry as a whole, the main areas of concern being: the general public, the workforce and the environment.  In summary the code aims to ensure that constructors:

•    Ensure sites appear professional and well managed
•    Give utmost consideration to their impact on neighbours and the public
•    Protect and enhance the environment
•    Attain the highest levels of safety performance
•    Provide a supportive and caring working environment

We positively engage with our neighbours to ensure we keep them informed of our plans and clearly provide contact details for specific named Galliard staff on each site so that any concerns can be raised directly and resolved quickly. 

Our development plans always incorporate ecological and biodiversification considerations and the developments themselves are characterised by the generous open spaces created where both residents and members of the public can relax.  We will also seek to minimise the impact of noise and air pollution whilst maximising the environmental benefit for our communities by planting or retaining trees and shrubs. 
---
GENDER PAY GAP
Galliard operates within the construction sector which, traditionally, attracts a greater proportion of male workers. Inevitably, therefore, our gender pay gap data will appear to be skewed in favour of male employees. In reality, however, we consider ourselves to be an equal opportunities employer and will always pay male and female employees equally for doing the same job. Unfortunately, by reason of its relatively simplistic nature, the comparisons calculated and reported under the gender pay gap guidelines do not focus on equivalent employments but rather compare pay rates across a wide variety of different jobs which will inevitably throw up variations that are not a result of the unequal treatment of men and women but more a reflection of the fact that men tend to occupy more senior positions than women in a construction environment. Whilst we make every effort to address this imbalance we are constrained by reality and have to accept that senior construction positions will continue to be occupied by men rather than women for the foreseeable future.
We consider our gender pay gap performance to compare favourably with many other employers in our sector.
The group's gender pay gap data can be found by visiting: https://gender-pay-gap.service.gov.uk/
---

BOARD OF DIRECTORS
Find out more about the Galliard Group and Galliard Homes board of directors.