"We have bought eight properties from Galliard Homes. We have many more but are very impressed with the quality of finish, sales process and aftercare."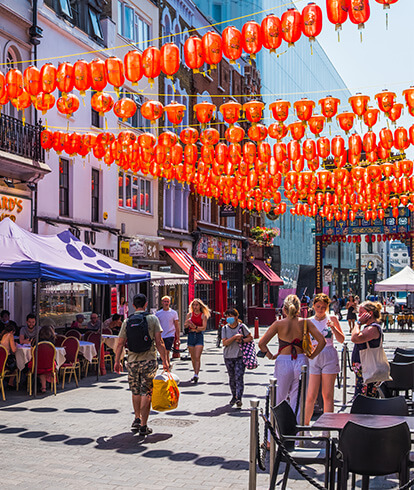 Why Buy with Galliard in Soho
TCRW SOHO is a brand new collection of residences coming soon to Soho. Situated on Dean Street above the new Tottenham Court Road Crossrail ticket hall, this impressive residential development will contain 92 luxury properties in total, available to buy in a mixture of layout types ranging from spacious studio apartments to three bedroom penthouses. Residents will be treated to a five-star hotel-inspired lifestyle with a bespoke 24/7 concierge service.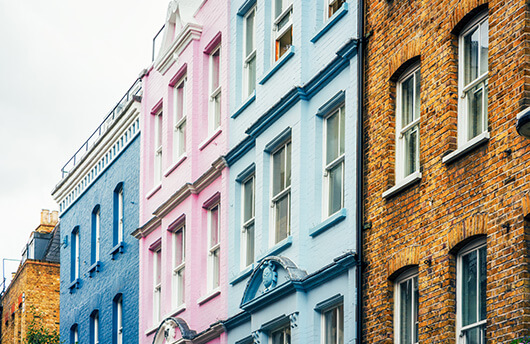 Living in Soho
Whether you're into fashion, food or fun nights out, Soho has something for everyone. Home to some of the capital's most esteemed addresses, Soho is a lively and energetic neighbourhood in which to reside.
Chinatown is situated just minutes from the heart of Soho and offers visitors a wealth of traditional Cantonese restaurants as well as supermarkets, salons, shops and medicine clinics. Soho also boasts some lovely pockets of tranquillity; namely Soho Square gardens which offers a quiet escape from the busy streets of London.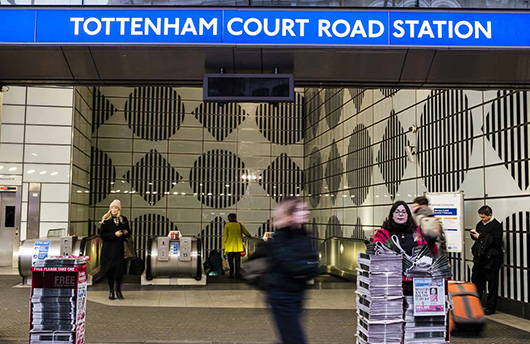 Transport in Soho
Known as the beating heart of London, Soho has always been an extremely well-connected neighbourhood, but getting around has become easier with the arrival of the highly-anticipated Crossrail. The Elizabeth line stops at Tottenham Court Road, with a ticket hall at Dean Street. From here, passengers are able to directly reach destinations west of London such as Heathrow Airport Terminals 2 & 3 within 28 minutes, and Reading within 56 minutes. In the east end, Stratford, Liverpool Street and Canary Wharf take 14 minutes to reach from Tottenham Court Road station with Crossrail.
Other nearby tube stations include Leicester Square and Piccadilly Circus.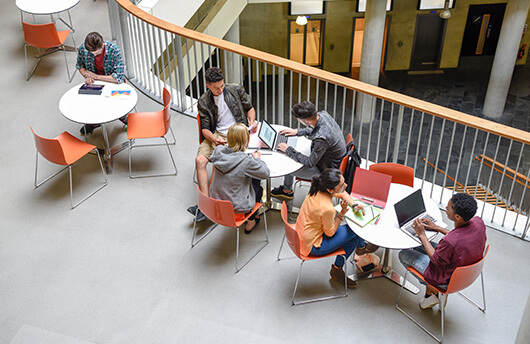 Education in Soho
Many notable educational institutions surround the district, such as the University of Westminster which is located just north of the neighbourhood, but stylish Soho is also home to some of the country's most reputable fashion colleges, including Condé Nast College of Fashion and Design, and UAL's London College of Fashion on John Princes Street. University College London (UCL), the 10th best university in the QS World University Rankings, has campuses close to Soho too.

For student property investors looking for a modern apartment to invest in, or a studio flat for sale close to London's university campuses, there are many investment opportunities in and around Soho.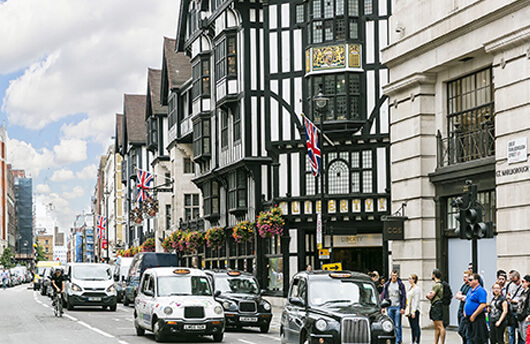 Shopping in Soho
Soho is a shopping lover's haven, with its bustling streets home to some of the world's most renowned fashion houses. The first choice for many shoppers in London, Oxford Street, runs along the top of Soho. From popular retailers such as Adidas, Moss Bros, Nike, and Next, to celebrated department stores such as Selfridges and John Lewis, London's main shopping street has everything you could need.
Alternatively, Regent Street has even more shops and leads to Savile Row, which is famously the home of tailors and bespoke suits. Treasured by Londoners, Liberty London is a large luxury department store located right on the edge of Carnaby Street where dozens of boutiques, high-fashion retailers, bars, and restaurants can be found.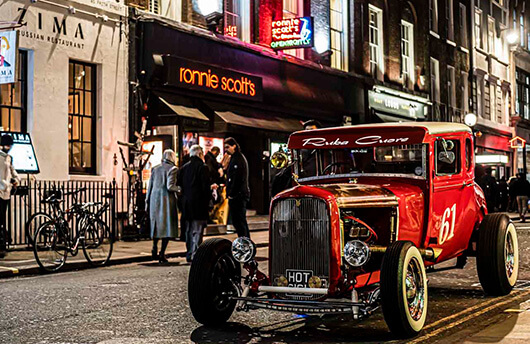 Entertainment in Soho
Whether you're venturing out for some drinks, some live music, a dance, or a show, you're always guaranteed a great evening in Soho. All of the best West End shows, plays and musicals can be enjoyed in Theatreland, which sits partly in the district. Soho is also home to the legendary Ronnie Scott's jazz club which is open seven days a week and offers live entertainment every evening. This Soho institution is a must-visit.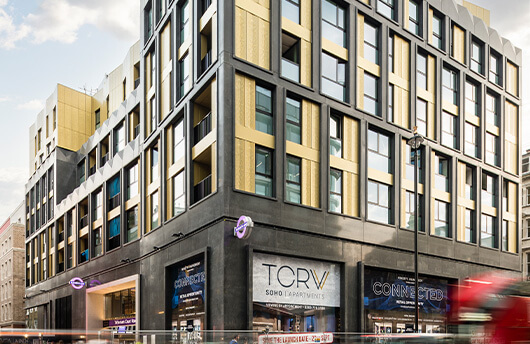 Property Price Trends in Soho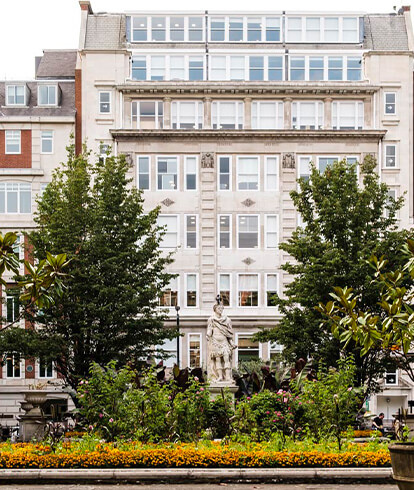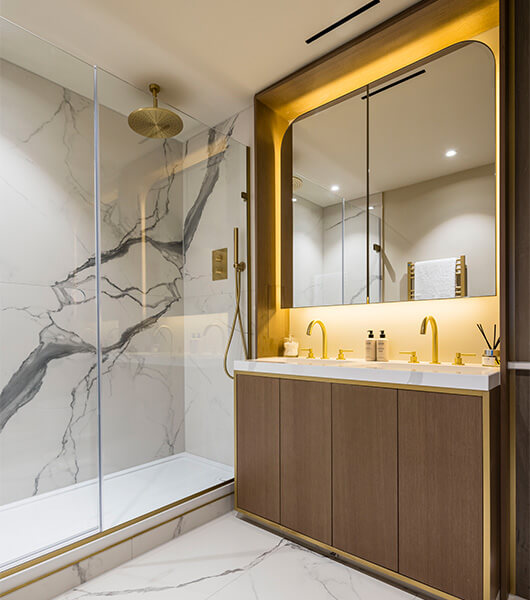 Buying with Galliard Homes in Soho
Galliard Homes, is widely renowned for constructing outstanding residential developments that appeal to all buyer types and has been doing so for 30 years. With an expanding portfolio of sought-after West End developments, we know what makes a development stand out from the rest.
Our latest project in London's West End is TCRW SOHO, which is expected to complete in 2023. Along with this £55m development which was acquired by Galliard Homes from TfL, other examples of our past work in the surrounding neighbourhood include The Chilterns, Hanway Gardens and Marconi House.
Watch our two bedroom Soho apartment and luxury three bedroom apartment tours.
Top Features of Galliard Properties in Soho
Oozing charm, character and sophistication, each contemporary apartment at TCRW SOHO will present a carefully designed open-plan living space, elegantly appointed bedrooms, and an en-suite or at least one bathroom with Geberit AquaClean technology. A selection will also come with a private balcony while some top floor apartment residents at TCRW SOHO will enjoy their own terrace too.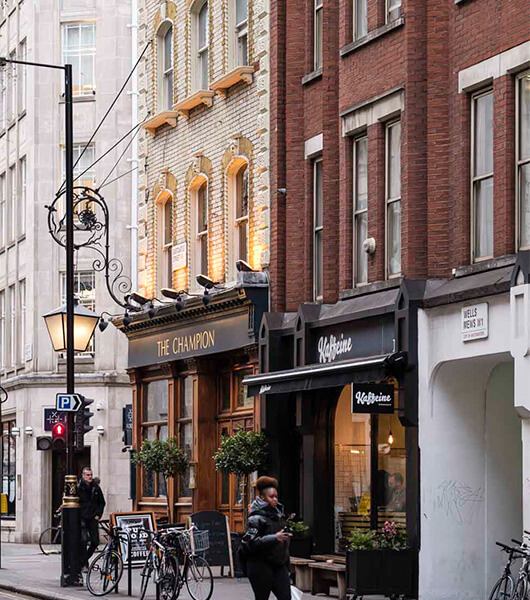 Ways to Buy in Soho
Buy-to-Let in Soho
If you are a Buy-to-Let investor seeking a prime property for sale in Soho, look no further than TCRW SOHO. This attractive development enjoys exquisite interior specifications, a striking exterior façade and a bespoke 24-hour concierge service making this highly desirable to overseas students seeking a luxury property in the heart of London's West End. According to rental analysis by home.co.uk, the average monthly rent in the W1 postcode area on a one bedroom apartment currently exceeds £4,000, with three bedroom apartments achieving almost £13,000.
Read our top 5 advantages of Buy-to-Let.
Understand the Costs
Purchasing a property comes with a considerable amount of additional costs. If you are new to buying property and are taking out a mortgage, it's a good idea to get an idea of what you can afford before you start your proper search by obtaining your mortgage in principle. You can also get a good idea of your expected mortgage costs by using a mortgage calculator. You will also need to factor in other costs such as legal fees, furnishings, stamp duty and so on. It is always worth exploring any schemes or financial incentives that may be available to you. Ask your sales advisor for more information.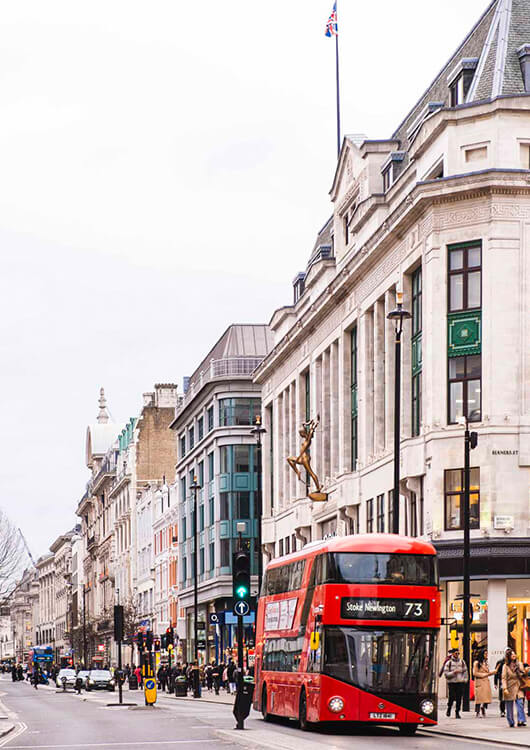 More About the Area
While there is probably everything one could ever need in Soho when it comes to food, drink, shopping and entertainment, if there were ever a need to venture outside the area to another London district, you'd never be too far from a station in Soho. Soho is a very well-connected area of London with the brand-new ticket hall for the Elizabeth line being located directly below TCRW SOHO.
Local History
Soho is one of London's most treasured neighbourhoods and its history is as colourful and vibrant as its buzzing streets are today. The name 'Soho' is thought to have come from an old hunting cry used by the local gentry. In Soho, you will find Berwick Street Market — which dates to the 18th century and is one of London's oldest markets. With a lengthy list of bars, restaurants and theatres, Soho has long been a district frequented by London's elite and many celebrities. Over the centuries, aristocrats, artisans, poets, musicians, politicians and other quirky characters have all called Soho home and many blue plaques can be spotted on various buildings in the neighbourhood.
Property Demand in Soho
Due to a shift in lifestyle requirements, tenants, homebuyers and property investors are now placing higher importance on finding a residence that has at least one spacious double bedroom, an open plan kitchen, off street parking, and plenty of external space. Luxury on-site lifestyle facilities and a 24 hour concierge are also favoured if it is a residential development. A large portion of prime properties for sale in Soho — both freehold and leasehold — typically offer many of these features and services, so, understandably, there is high demand in this part of London.
Featured Property for Sale in Soho
Frequently asked questions
Can you live in Soho London?
Although Soho is more widely known for its great bars, restaurants and shopping, Soho is also a really great place to live. Home to a number of impressive luxury apartments, Soho is highly-attractive to those seeking a pied-a-terre or students seeking shorter-term rental property. The area is generally quite safe as it is well-lit and has a good police presence due to the nightlife in the area.
Is Soho London expensive to live?
The W1 postcode area is notorious for being on the more expensive side. Property is generally expensive in Soho as this exciting neighbourhood has so much to offer its residents. Great local entertainment, a superbly central location and its uniqueness come with a price, making Soho's prime residential market one of the capital's most expensive. 
What is Soho London known for?
Soho is most well-known for being a lively, and somewhat risqué neighbourhood with a strong history. This inclusive pocket of London is also very well-known for its LGBTQ+ community and is home to many gay and lesbian clubs and bars.

Soho is also very close to London's Theatreland where shows such as The Lion King and Les Misérables have made history and become synonymous with the West End of London.
 
Where is good to eat in Soho?
Known for its culinary scene, Soho is the home of some of London's most-loved eateries. Check out our favourite spots to dine in this bustling neighbourhood.
Start the Process with Galliard Homes
Ready to find your dream Soho property for sale? Come and view TCRW SOHO. We offer both face-to-face and virtual viewings — call our sales team to arrange yours today on 020 8418 3635 or browse our flats for sale in Soho London using our handy property search tool.