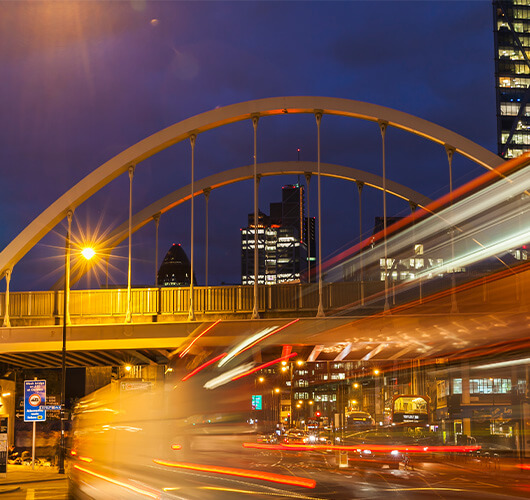 Why Invest in Shoreditch?
Regarded as a stable, low-risk investment, Buy-to-Let property has been a trustworthy preference for investors – both domestic and overseas – in recent years, accumulating millions of pounds worth of capital growth and rental yields annually for London's landlords.
A popular strategy that has become a new norm in the London property market is buying off-plan, whereby the purchased home has not yet been built, but by the time it completes it is likely to have increased in value; investors then go on to rent out their property in the short term before selling at a profit. Some investors may move from one Buy-to-Let property to another or have a vast portfolio of homes in various locations.
Similarly, some investors may be a landlord by occupation whilst others will use their rental home(s) as a supplementary income stream. Whatever the strategy, the aim remains the same: target areas offering high rental yields to generate revenue for the long term.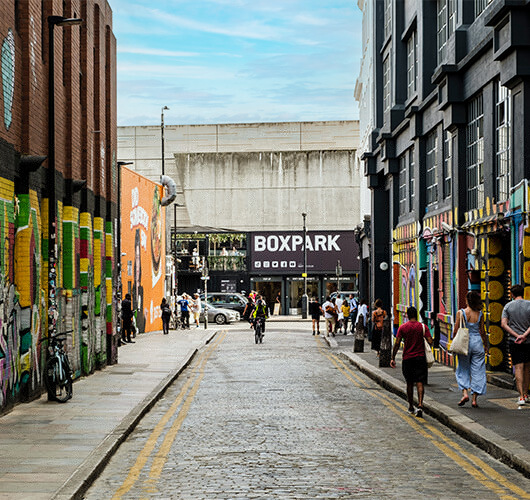 Why is Shoreditch so Popular?
Since the turn of the millennium, Shoreditch's property market has flourished exponentially and this trendy pocket of East London is currently experiencing a high demand for furnished rental properties by high quality, professional tenants. High earning, young professionals who work in The City are on the hunt for Shoreditch flats to rent so that they can enjoy the trendy bars, restaurants and cafes on their doorstep.
Neighbouring Old Street – the home of 'Tech City', now the third-largest technology cluster in the world – and the City of London, Shoreditch is a cultural nerve centre on the verge of some of the capital's focal business institutions. Just a short stroll from the City's future Crossrail hub, Liverpool Street, Shoreditch's status as a rising Prime location is irrefutable.
Whether you are new to Buy-to-Let or are looking for an ambitious new prospect to add to your portfolio, the luxury apartments at The Stage will make for a rewarding opportunity.

Things to Consider When Buying an Investment Property in Shoreditch
Stamp Duty on Second Homes
When making a Buy-to-Let purchase, you will be expected to pay a higher rate of stamp duty for the privilege of purchasing a second property. This higher rate currently sits at 3% above the regular stamp duty rate and is payable in addition to the standard stamp duty charges.
Discover more information on second home stamp duty in our detailed guide.
Capital Gains Tax on Buy-to-Let Property
Another cost that comes with owning a Buy-to-Let property is the capital gains tax (CGT) that is due when you inevitably sell the property and move on to the next. Simply put, capital gains tax is a tax on the increased value of the asset from when it was first purchased, to when it is eventually sold.
The cost varies between higher-rate taxpayers and basic-rate taxpayers and as the tax is calculated upon the value of the property, the cost is individual to each seller. Fortunately, there is a tax-free capital gains allowance - which can vary from year-to-year – so you would only be required to pay the tax based on any profits above the threshold.
Read more about Capital Gains Tax on the government website.
Buy-to-Let Mortgages
When purchasing a Buy-to-Let property in Shoreditch you may need to take out a mortgage if you are not a cash buyer and these tend to have a higher mortgage interest rate. A Buy-to-Let mortgage, similarly to a regular mortgage, is a loan acquired from a bank or building society enabling an investor to purchase a property which is then to be rented out. As with any type of borrowing, you must keep up with your mortgage payments.
Costs to Consider When Purchasing a Buy-to-Let Property
Any income you receive as rent is taxable and therefore should always be declared when doing a self-assessment tax. It is vital that you maintain an accurate record of the rental income you receive as well as any expenses incurred for that property.
Service charge is a cost that comes hand-in-hand with purchasing a new-build property, but it should not be looked upon as a costly extra. These days, many new-build developments come with attractive amenities such as a concierge service, a gym, a cinema and communal gardens. The maintenance of these amenities can be expensive and therefore must be paid for by leaseholders.
Developments with such facilities usually demand higher rental amounts as the tenant has everything they need under one roof, so really it balances itself out.

New-Build Property in Shoreditch
In 2021, flats for sale in Shoreditch accounted for the majority of sales, with an average selling price of £654,010 according to Rightmove. Two bedroom flats for sale in Shoreditch seem to be the most popular amongst buyers which is unsurprising as renters are typically seeking this type of property too.
According to Home.co.uk, the average property rent in Shoreditch currently stands at over £3,000.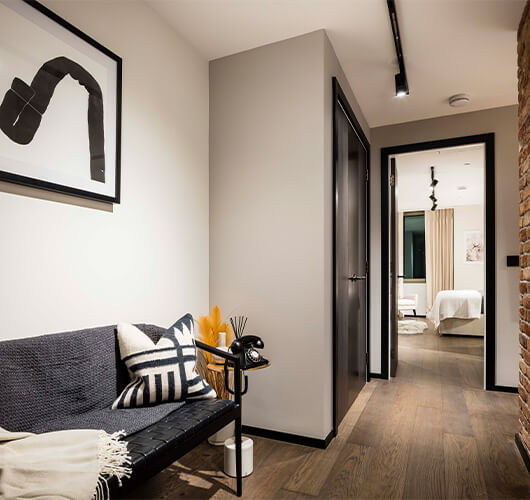 Why Buy Property in Shoreditch?
The beating heart of East London, Shoreditch is highly desirable to renters. Its proximity to Central London coupled with a buzzing local culture means that Shoreditch has experienced a fast-growing market in recent years. Since the pandemic, a sharp shortage of rental stock has left an abundance of tenants with nowhere to move to.
The construction of new build properties is helping to tackle the shortage of available housing and with demand at a record high, once complete, these new-build flats are being quickly snapped up. Now is the time to be investing in new-build flats for sale in Shoreditch.
East London will always be popular with Buy-to-Let investors. Areas such as Shoreditch and Hackney are currently top of the list for investors however other East London locations such as Walthamstow, Leyton and Stratford are all climbing the ranks when it comes to the 'next' place to live.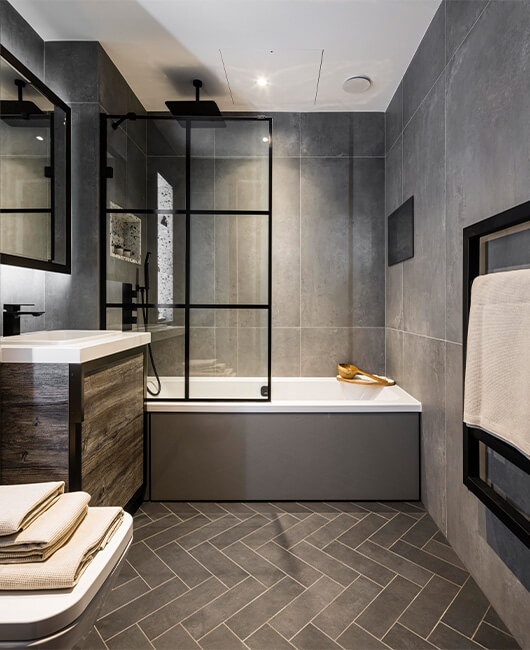 5 Reasons to Invest in a New-Build Property with Galliard Homes
All new-build properties are protected by a 10-year warranty which covers structural defects. On top of that, Galliard Homes offers a two-year warranty which covers internal issues such as plumbing, if in the unfortunate situation that an issue should arise.
As a new-build developer, our homes come chain-free. When buying directly from a developer you can be sure that you will not have to worry about an upward chain which can often be unpredictable.
With a concierge service present at many of our developments, you can be assured that safety and security are of the utmost importance to us. All homes also come with a built-in entryphone system so residents can be sure of who they are admitting to the building.
Our five-star amenities at The Stage will include a games lounge, a 32nd-floor sky lounge and terrace and executive business facilities to name just a few. These attractive amenities will appeal to professional tenants willing to pay a higher rent for the enjoyment of these facilities.
A brand-new apartment benefits from unused appliances and pristine finishes meaning that Buy-to-Let investors need not worry about fixing or replacing things within their investment property in the near future.
Available Buy-to-Let Property in Shoreditch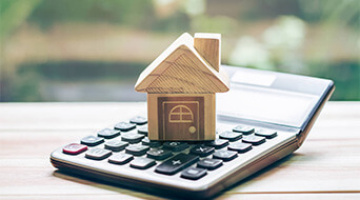 Find out all you need to know about calculating your rental yield as a Buy-to-Let property investor.
Calculate now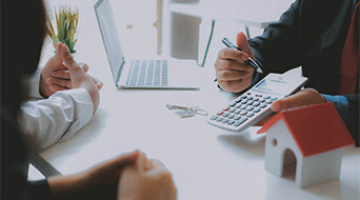 Learn everything you need to know about Buy-to-Let mortgages from the application process to affordability.
Find out more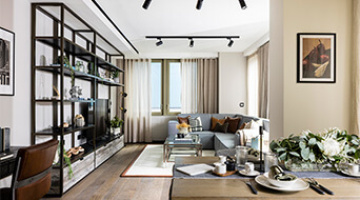 As a Buy-to-Let investor, you may be wondering whether you should be offering your rental properties furnished. Read our guide to help you decide.
Learn more
Frequently asked questions
Which Zone is Shoreditch in?
Shoreditch is located in Zone 1. Both Liverpool Street station and Shoreditch High Street station are situated in Zone 1 which is the city centre and therefore the most convenient zone in which to live. Many of London's main attractions, best restaurants and corporate workplaces are located within this zone meaning that property in this section of the capital is in higher demand.
What is Shoreditch known for?
Now one of London's most sought-after locations and thriving financial settings, Shoreditch was once a hub of Victorian entertainment and textile trade. Home to Shakespeare's Curtain Theatre dating back to 1577, plays including Henry V, Romeo and Juliet and Every Man in His Humour are thought to have premiered at the theatre. Now the home of The Stage, this piece of Shakespearian history will be very much incorporated into the site.
Shoreditch also became the textile capital of the world during the industrial revolution following the opening of the Regents Canal in 1820. 
 
Is Shoreditch a good place to invest in property?
Yes, Shoreditch is a good investment for Buy-to-Let landlords as it is a very lively and popular part of London. Property prices are typically quite high but with renters willing to pay high rents to live in such a desirable area, property in Shoreditch is a worthwhile investment. If you are looking for a property to buy in Shoreditch, get in touch with our team today.
Start the Process with Galliard Homes
If you want to know more about our available Buy-to-Let properties in Shoreditch, browse the above properties and call us today for more information on 020 8418 3635. Alternatively, fill in the form below and one of our friendly team will be in touch to discuss your requirements in more detail.