Had such a good experience with Galliard. Can't ask for more from them. Just got my keys and I'm delighted!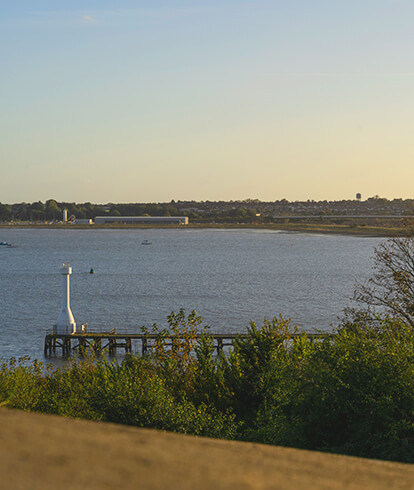 Why buy with Galliard in Ipswich?
As a leading developer of over 30 years, Galliard is an excellent choice when buying a new build property for sale in Ipswich. Our experience in residential development and our expertly skilled team ensures you're in safe hands. In joint venture with Wavensmere, our range of houses for sale in Ipswich have been expertly crafted where quality specifications come as standard and luxury living is at the forefront of our approach.
Barrelmans Point is a brand-new coastal housing development located on the Shotley Peninsula, just a short distance from Ipswich town centre. Residents of Barrelmans Point will enjoy the best of both worlds: a scenic, coastal landscape on their doorstep, with all the convenience of Ipswich's amenities within an 18 minute drive. Built upon the historic former HMS Ganges site, Barrelmans Point will offer a range of 2 and 3 bedroom semi-detached and 3, 4 and 5 bedroom detached houses for sale in Ipswich.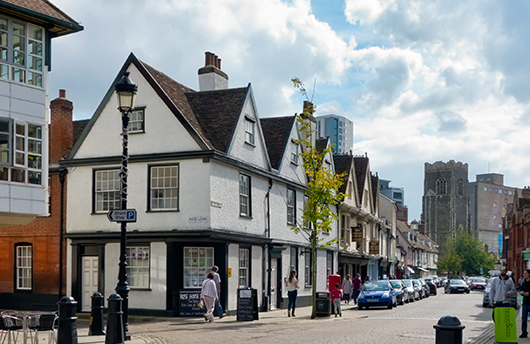 Living in Ipswich
Did you know that Ipswich was named by Trip Advisor within the top 15 emerging destinations in the world? With a fantastic array of shops, restaurants, cafes and bars, Ipswich has a lot to offer its inhabitants. What's more, proximity to the stunning waterfront and ample open green space, locals of Ipswich are never short of breathtaking scenery to enjoy. With plenty to see, do and most importantly, enjoy, Ipswich is a fine choice for those seeking an up-and-coming place to live.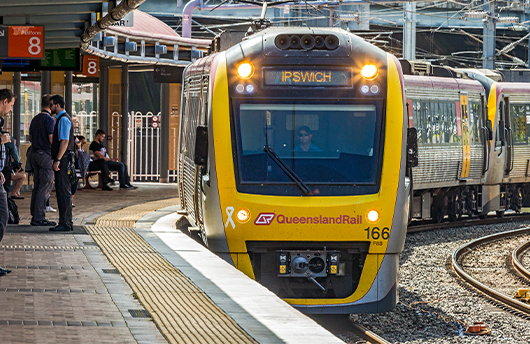 Transport in Ipswich
Located just over an hour from London, Ipswich is a great commuter town. Having undergone mass investment in recent years, Ipswich's transport connections have certainly kept up with demand. Served by train operator Greater Anglia, passengers can enjoy direct links to major towns and cities such as Colchester, London, Cambridge, Pererborough and Norwich to name a few.
There are a number of bus services that also run through Ipswich which link passengers to many of Suffolk's smaller towns and villages.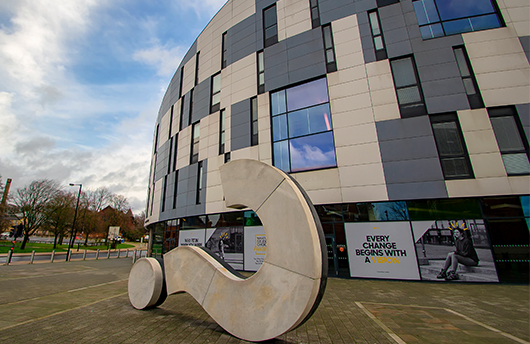 Education in Ipswich
Ipswich and its outskirts have a number of independent and state educational institutions offering various levels of education. From nursery through primary, secondary and further education, residents of Ipswich are presented with an excellent choice with many schools rated 'Good' or 'Outstanding' by Ofsted.
The University of Suffolk is a relatively new university, offering undergraduate and postgraduate programs in a range of disciplines including health and social care, business, arts, sciences and more.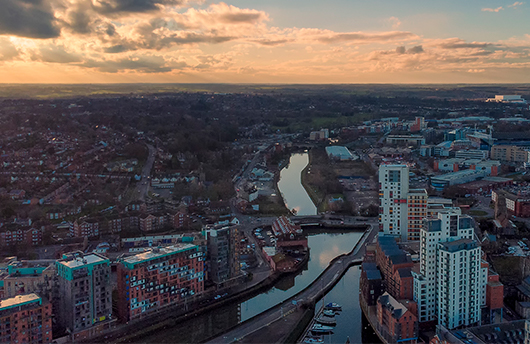 History of Ipswich
One of England's oldest towns, Ipswich has a rich and varied history spanning over a thousand years. With a history that can be traced back to Roman times, Ipswich served as a key trading port and settlement along the River Orwell. During the Middle Ages, Ipswich was a significant location for the wool trade and was granted royal charter in 1200 allowing the town to hold markets and fairs.
The Industrial Revolution brought further development to Ipswich and the construction of railways in the 19th century enabled economic growth and connectivity. During World War II, Ipswich suffered significant bombing however since, Ipswich has evolved into a modern town with a diverse economy.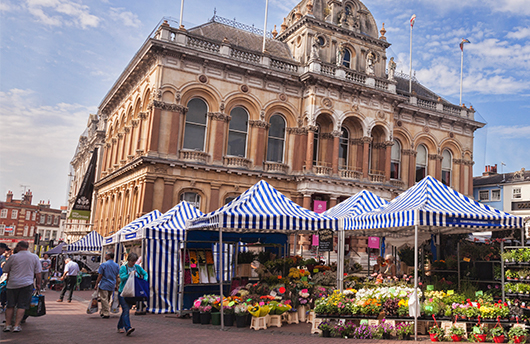 Shopping in Ipswich
From shopping centres to quaint boutiques, Ipswich offers a variety of shopping options. There are two substantial shopping centres, Buttermarket and Sailmakers, as well as an abundance of independent shops ranging from fashion, jewellery, homeware and bookshops that offer a more personal shopping experience. Notable independent shopping streets include The Saints (St Peters Street and St Nicholas Street), Dial Lane and Queens Street.
There is also a small traditional market in the town centre offering a wide range of goods, including fresh fish and meat, fruit and vegetables, clothing and jewellery, which operates four days per week.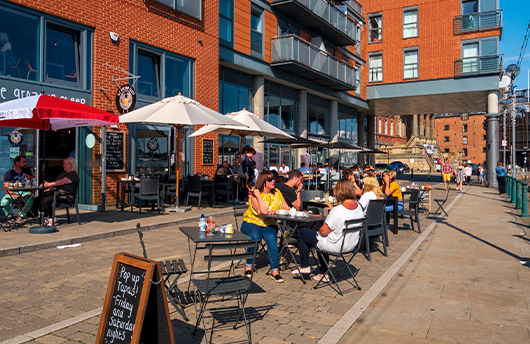 Dining in Ipswich
Whether you're into authentic flavours from across the globe or locally produced, seasonal menus, foodies of Ipswich are never short of something new to try. Suffolk Food Hall is one of the area's most notable food hotspots and provides a complete day-out experience for food lovers. From roaming the aisle of the food hall, to dining in one of Suffolk Food Hall's on-site restaurants, this local gem is internationally recognised and champions local produce.
Ipswich Waterfront also has a fantastic collection of restaurants and cafes that enjoy spectacular views across the water. The independent cafes and tearoom scene is also thriving in and around Ipswich and a number of traditional pubs can also be enjoyed.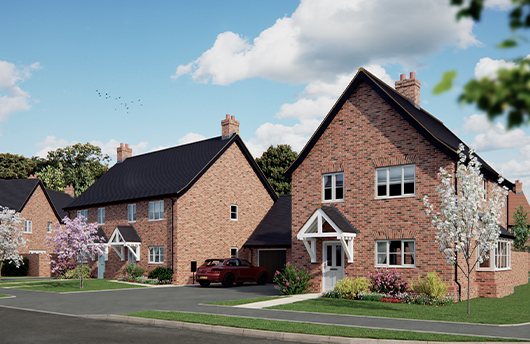 Property Price Trends in Ipswich
Previously ranking within the top 10 up-and-coming places to live in the UK according to The London Economic, Ipswich is a relatively affordable location to buy in with the overall average property price considerably below the national average. House prices have risen slightly since 2020, with the average detached house price currently standing at £417,955 (Land Registry Data, August 2023), an increase of 22%.
Being amongst the fastest growing locations in the UK, Ipswich naturally is seeing an increase in demand but it still offers good value property for investors as rental yields are also good. The Ipswich property market is certainly one to take advantage of as it is in its popularity infancy.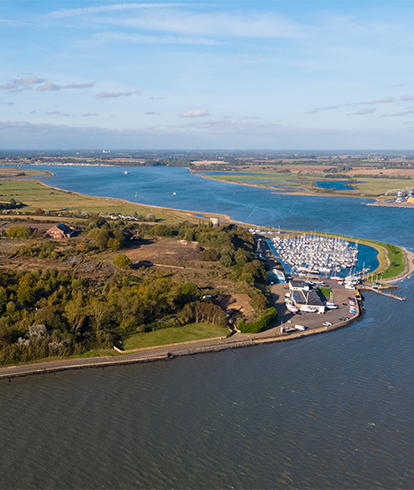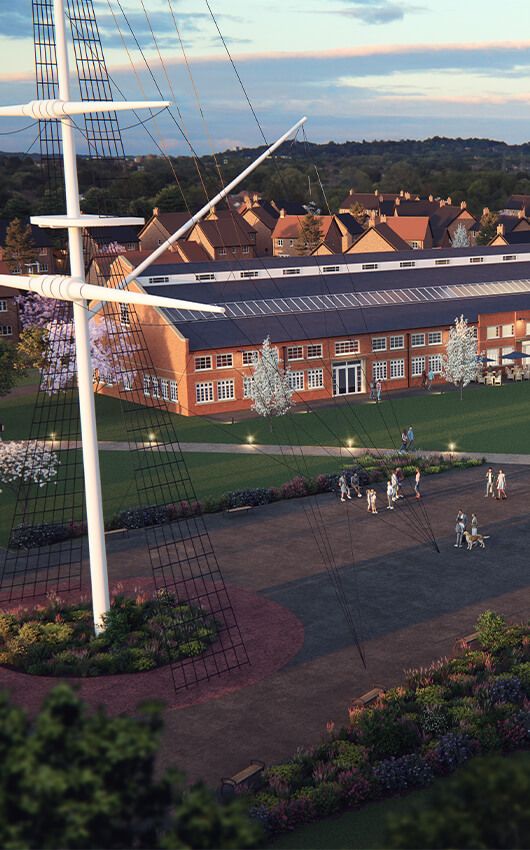 Buying with Galliard Homes in Ipswich
For property for sale in Ipswich, look no further than Galliard Homes. With over 30 years of experience in property development and regeneration, buying with Galliard Homes will ensure you purchase a quality home that has been carefully considered and designed with you in mind.
Barrelmans Point, in joint venture with Wavensmere, is a unique development situation on the former HMS Ganges Naval site on the Shotley Peninsula. This community-lead scheme will benefit from various on-site amenities for residents to enjoy including a gym, screening room, library, tennis courts and a café. Centered around the restored ceremonial mast which has a wealth of history attached to it, Barrelmans Point is proud to showcase its history whilst breathing new life into a stunning location.
Top Features of Properties in Ipswich
At Barrelmans Point, quality spec comes as standard and purchasers will benefit from a beautifully designed home. 295 two, three, four and five bedrooms homes in Ipswich ensure that purchasers have a wide choice of luxury homes when buying with us. Kitchens will be in a traditional shaker style with integrated appliances including a cooker hood, electric hob and quality worktops.
All bedrooms will be fitted with carpet for the ultimate comfort and relaxation and will be of good size, ideal for growing families.
Outside, residents of our properties in Ipswich will benefit from a 7kW electric car charging point, an outdoor tap and turfed front and rear gardens.

Featured Property for Sale in Ipswich
Start the Process with Galliard Homes
Buying an Ipswich property with Galliard Homes couldn't be easier. Get in touch with our fantastic team who will guide you through the process from initial enquiry to completion and beyond. Give them a call on 020 8418 3635 today.