"It has been a pleasure to work with the Galliard team. I have to say this is the best property completion I have been through."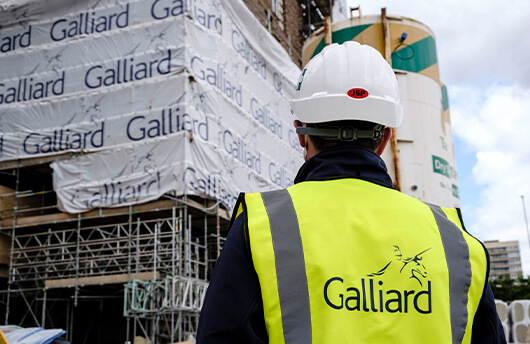 What Can Property Offer Investors?
With property, there are two main ways of making an investment return:
Income producing – you can earn through rental income
Capital appreciation – there is the potential to sell for a profit if the property increases in value
Of course, there are many factors to take into consideration in order to make the maximum return on your London property investment, and Galliard Homes has over 30 years of experience doing exactly that. Here we aim to share our knowledge and answer some of the important questions that you may have as a real estate investor in London. If at any point you feel like you need some more information, please do not hesitate to get in touch.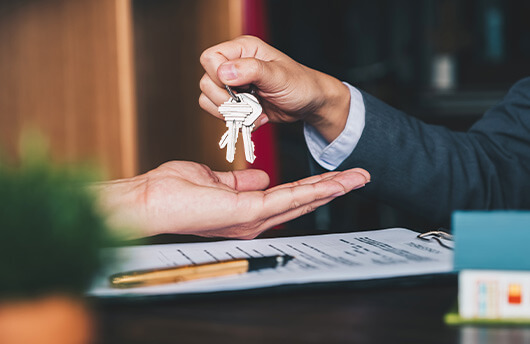 Risks of Property Investment
Naturally, as with any investment opportunity, such as the stock market, property investment comes with its own risks. Property prices, rental demand and rental yields can fluctuate, and as such, property investments must be considered as a medium to long-term investment strategy.
It is important that you plan for the future and are aware of associated costs and tax implications, especially if you are considering a Buy-to-Let investment.
If you've decided that property investment is for you, take a look at our guide to running a successful Buy-to-Let business.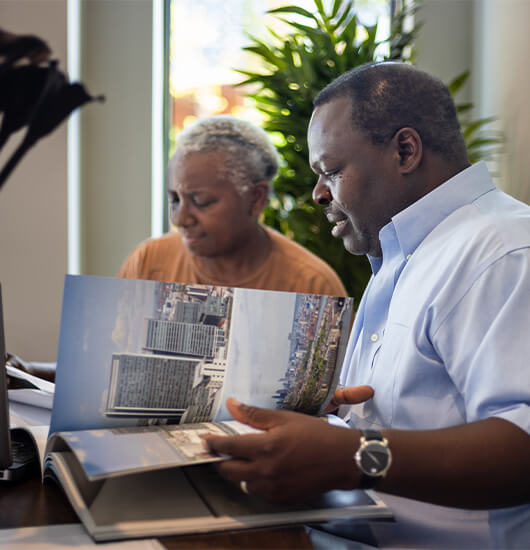 London Property Investment for UK Investors
As a UK investor, you may have a desired area in mind, but there are other factors to take into consideration as well. For instance, you could profit from an off-plan investment, especially if the area you're buying in is undergoing regeneration.
In recent years, we have particularly seen an increase in demand in areas along the new Crossrail route, whereby areas around London (and beyond) experienced property price growth of around 50%. Similarly, City Fringe areas such as Shoreditch, Hoxton and Old Street, which are well positioned for city workers to commute into the office, have proven to be popular with investors who have benefitted from high-earning tenants in return.
Luxury residential developments have been constructed at scale in the past decade, which not only offer a unique living experience to its residents but also offer London property investors the opportunity to reap good rental yields - particularly if their purchase was made off-plan in a regeneration area. By purchasing early in the development of a new-build scheme, purchasers will usually be able to purchase at a lower cost than if they chose to purchase at building completion.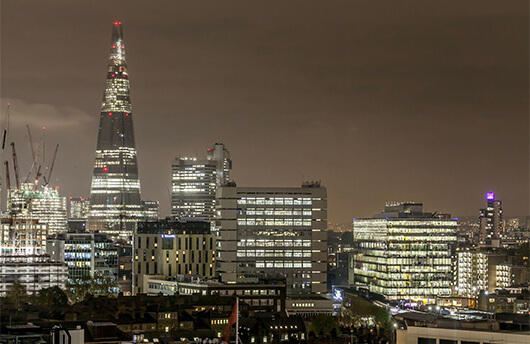 London Property Investment for Overseas Investors
Financially, the UK is a highly attractive investment for overseas investors. The weak pound, coupled with London's 'safe haven' reputation in the property market, make London property an attractive investment for overseas buyers right now. Even considering additional expenses accompanying the purchase of a property, such as stamp duty, legal fees, and additional taxes, the cost of investing in London property as an overseas buyer is considerably discounted versus that of a UK-based investor.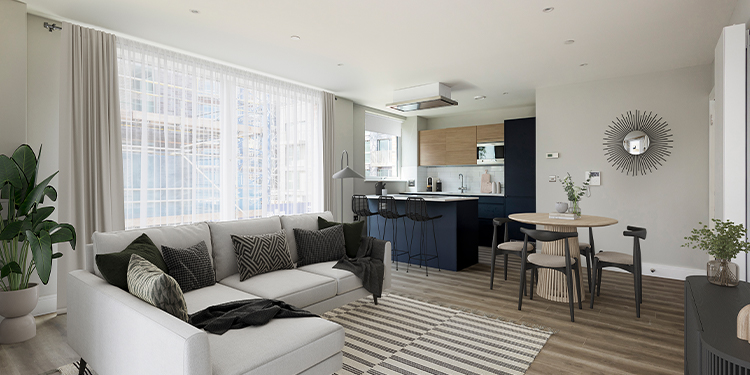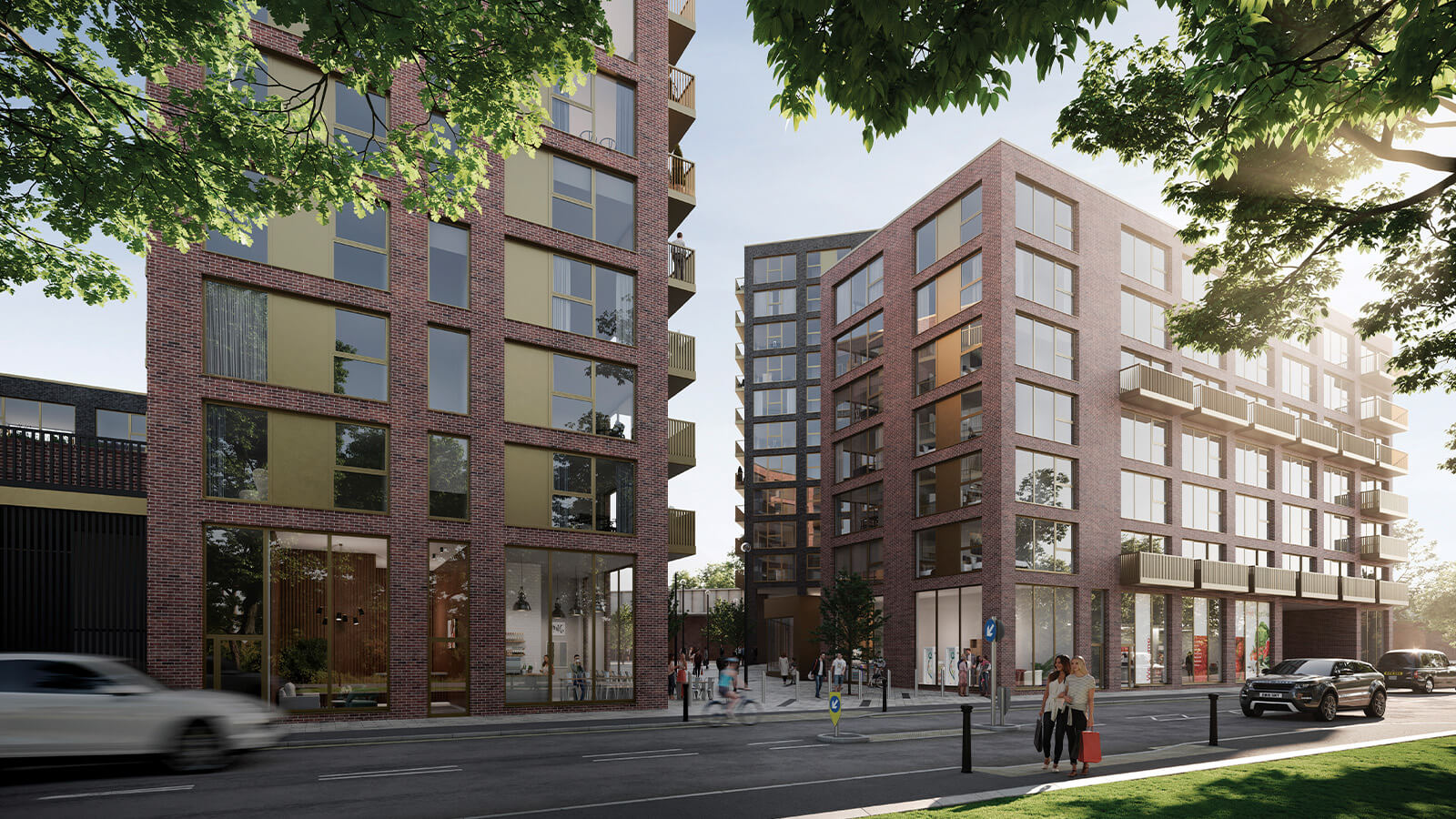 Estimated completion
Q4 2023
Park Avenue Place
Deptford, SE8 5AD
From £399,995
Discover Park Avenue Place
Why Invest in London Property?
As demand in the Capital is high and rental availability is low, rental properties can rent for a considerable amount. According to the Office for National Statistics, UK annual private rental price growth rose to 3.4% in the 12 months up until August 2022.
London is a city that is home to many high-earners, including those working in the financial, legal and technology sectors. As getting onto the property ladder can be difficult, coupled with the opportunity for flexible working for many, renting is often seen as the preferred method for Londoners, ensuring that investing in London property can be a lucrative investment.
Regeneration has been a hot topic in London since the 2012 Olympic Games. The success of the Games brought London back to life and showcased the potential of the city again to the world. This was the catalyst for the regeneration of many East London areas, including Stratford, Hackney and Shoreditch.
Crossrail is another key selling point of London and the surrounding areas. Fast connectivity is at the top of many renter's lists, and the long-awaited introduction of the Elizabeth line in 2021 has been seen as a welcome break for Londoners who historically battled crowded trains and expensive rail fairs in order to commute.
Over the past decade, London's population has increased drastically however, the construction of new homes does not meet the demand for reasons such as a shortage of land and difficulties in obtaining planning permission. The consequence of this supply and demand imbalance means high property price growth.
London is seen as a stable city, one with an exceptional investment reputation. Known as a 'safe haven' for property investment, many investors seek out London property as their first choice due to its economic stability and ability to bounce back from tough times.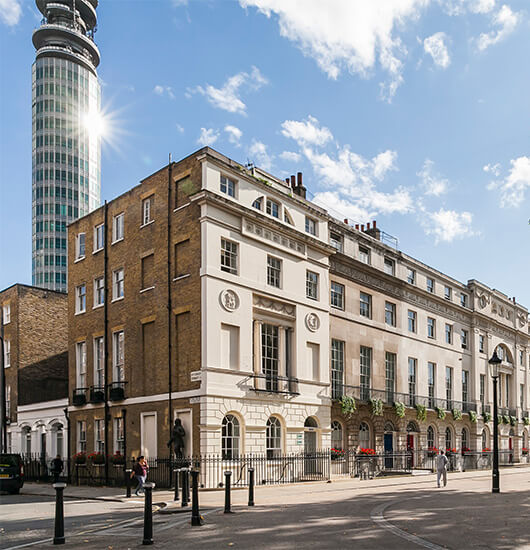 Costs to Consider When Investing in London Property
The first thing you need to consider is the cost of your property – and naturally, house prices in key areas of Central London are higher than elsewhere in London or outside of the capital. However, London is a highly buoyant property market, and your initial investment will likely see capital growth over a relatively short time.
Other costs you will need to bear in mind include:
Valuation and survey fees
Legal costs plus Value Added Tax (known as VAT)
The cost of searches and enquiries of public bodies (to check that the property you're buying is genuine, legal and not burdened by obligations or limitations)
Land Registry registration fees
Stamp Duty Land Tax
Value Added Tax (VAT)
Key London Areas for Property Investment
Here at Galliard Homes, we are one of London's largest private property developers in London and have built our reputation on acquiring sites in areas where there was little or no development but great potential. We have a proven track record in The Docklands, South Bank, The City of London and many other London locations, where we have delivered successful property investment opportunities, and our investors have experienced huge capital growth.
Learn more about Galliard's 30 years of regeneration here.
Our past regeneration projects include:
Property Investment Opportunities in East London
An area once synonymous with unemployment, derelict docks and abandoned warehouses, East London has undergone significant regeneration over the past 30 years, transforming itself into one of the capital's most compelling and sought-after residential addresses. With more people living East of Blackfriars Bridge than in the West and almost a third of all new London homes set to emerge east of the City, East London's property market dominance shows no sign of slowing down, meaning great news for investors.
The Stage, Shoreditch is a brand-new mixed-use residential development comprising 412 private apartments across 37 storeys. Home to some of London's most exciting amenities, including a bowling alley, golf simulator and a 32nd-floor sky lounge and terrace, The Stage will be the ultimate destination to live, work and play. Built upon Shakespearean history, this magnificent tower will be one of the Capital's most sought-after addresses, with residents expected to move in mid-2023.
So, if you are seeking a property investment in London, look no further than The Stage.
Frequently asked questions
Which are the best London property investment areas?
As major regeneration continues across London, you may be wondering where to buy investment property in London. According to recent data by Savills, Prime Central London and outer Prime London remain good areas for London property investment in a five-year forecast. Once property market turmoil stabilises in 2023, it is anticipated that by 2027, the Prime Central London area will enjoy a price growth of around 13.5% and Outer Prime London a 6.1% growth.
East London has been considered one of the best areas to invest in for quite some time now due to its 'trendy' reputation and more affordable nature. Whilst it has undergone much regeneration in recent years, East London property investment remains profitable due to its high demand, excellent connectivity, local amenities and high-earners willing to call this pocket of the capital 'home'. Locations such as Poplar, Shoreditch, Hackney and Barking are well worth looking into.
What is property investment?
Property investment is the process of purchasing a property that is either in the process of being built or already exists with the goal of making a financial return. Depending on the type of property you purchase, whether that be an apartment, a house or a commercial investment property for sale in London, property investment can be lucrative.
Whether you want to be a Buy-to-Let investor and lease your property to a tenant or invest in off-plan properties with the view of selling at a profit, Galliard Homes can help.
Explore our guide for a deeper understanding of 'what is property investment?'.
Is London property a good investment?
London has consistently ranked as one of the world's top destinations for property investment. Property in London offers stability and is a strong liquid asset to those who choose to invest there. Whilst property prices are typically high, this rarely deters investors as the rental market in London is strong, which benefits Buy-to-Let investors seeking a long-term investment.
Some pockets of London can still offer a more affordable investment; perhaps those just venturing into property may look at the outskirts of London, where prices are lower than that of the centre of town for their first investment. If buying in a soon-to-be regeneration area, this could prove a fruitful investment in the long term.
Start the Process with Galliard Homes
If you are looking for your next property investment in London, get in touch with us today. Fill in the form below or call us on 020 8418 3635 to speak with one of our expert team who will guide you through the process.