Below you will find a list of all of our available 3 bedroom flats and maisonettes for sale in London. Galliard Homes has 30 years of experience in developing luxury properties for the Buy-to-Let investment market, first-time buyer and London homeowner.
Our developments range from luxurious high-rise city landmarks to more affordable Help to Buy apartments. With Galliard Homes' extended Stamp Duty Holiday, homebuyers are able to enjoy savings of up to £25,000 on us. Galliard is a trusted brand, renowned for its innovation and expertise in creating contemporary homes in some of London's best-loved locations. From 3 bed flats for sale in South-West London to Shoreditch and Romford in East London, we cover every corner of the capital.
Why Buy a 3 Bed Flat in London?
Living in London
As Samuel Johnson once said, "when a man is tired of London, he is tired of life," and that statement could not be any truer. Those who reside in London can enjoy some of the world's best bars, restaurants, shopping streets and entertainment venues whenever they want. What's more, pretty much everything is just a short train journey away. One of the world's leading business capitals, working in London is also a dream come true for many. London is home to thousands of incredible career opportunities, but it is also a superb place to go it alone and start your own business. Public transport is quick and easy to navigate or if you prefer to cycle, London is awash with dedicated cycle lanes for a greener trip around town.
An Investment in London Property
Investing in London property whether it's for personal use or as a Buy-to-Let opportunity has long reaped good financial benefit. Although every property market has its ups and downs, the London property market is usually quick to bounce back. Galliard Homes' 3 bedroom flats for sale in London are the perfect choice for Buy-to-Let investors who are seeking a steady financial return, whilst families choosing to purchase one will benefit from a spacious, considerately-designed new home.
Our Range of 3 Bedroom Flats in London
We have a number of 3 bed flats for sale in London across our ever-expanding portfolio of exquisite homes. From hotel-style penthouses on Oxford Street at our upcoming W1 development, TCRW SOHO, and luxurious 3 bedroom apartments overlooking the bustling streets of Shoreditch, to 3 bedroom maisonettes with a garden in Wimbledon and lavish 37th floor spacious city pads in Canary Wharf, we have something for every taste.
Priced from £825,000 our beautiful 3 bedroom maisonettes and 3 bed flats for sale at Wimbledon Grounds will make a fantastic family home. The idyllic location that Wimbledon offers is a wonderful place to raise children with acres of greenery close by yet a hop on the train can have you in the centre of London in just over 20 minutes. Over 80 nearby restaurants and pubs will certainly keep you busy with cuisines from all over the world serving an array of exceptional food. Charming shops and boutiques in Wimbledon Village are ideal for shoppers, or, for sports fans, the annual Tennis Championships bring this humble location alive every summer.
View Flats for Sale Wimbledon here.
Each 3 bedroom maisonette at Wimbledon Grounds is offered fully-furnished free of charge and enjoys access to a private garden and communal space beyond that. Spanning two floors, every masionette for sale in Wimbledon will boast functional-yet-stylish interiors and several modern conveniences including a full suite of integrated appliances and video entryphone security.
You can take a video tour around our show maisonette here.
Many know Canary Wharf as the secondary business district of London, but this fast-growing urban hub is so much more than that. Located on the West India Docks, its rich history dates back many years where it was once one of the busiest docks in the world. Fast-forward several decades and Canary Wharf is busy for other reasons; this thriving business district is the workplace of over 120,000 people and the home of around half of that figure.
Property prices in this location largely varies but the ever-increasing development of luxurious skyscrapers proves that the property market in this sought-after postcode is showing no signs of slowing down. At Galliard Homes, we have several available 3 bedroom flats for sale in Canary Wharf with unbeatable views towards Canary Wharf and Millwall Dock. Residents will enjoy showing off their enviable home to their friends whilst soaking up the skyline from their private balcony.
Communal facilities include a leisure complex containing a library, a gym, business suites and a cinema, as well as a breath-taking, opulent reception foyer with interiors by the world-renowned Nicola Fontanella.
View Flats for Sale Canary Wharf.
If you're seeking vibrant nightlife on your doorstep and a location known for its creativity then Shoreditch is the place for you. This trendy hotspot is crawling with start-up businesses, pop-up street food markets and rooftop bars for those who thrive on an eclectic local culture; Shoreditch certainly has it all to offer.
Shoreditch has come a long way in recent years. The 2008 global market crash where companies began cutting costs led to the rise in popularity of locations on the city's fringe such as Shoreditch in East London. Developers consequently began acquiring land and building residential developments to keep up with the growing demand.
The ultimate destination to live, work and play, The Stage Shoreditch will offer a number of 3 bedroom flats for sale in East London with spectacular views across the city. Designed with the modern city dweller in mind, warehouse accents will feature throughout each property.
View Flats for Sale Shoreditch here.
Famed for its shopping, dining and nightlife, Soho is a vibrant neighbourhood attracting native Londoners and tourists alike to experience all that its narrow streets have to offer. Nearby Chinatown is home to over 80 Asian restaurants, bars, food shops and traditional Chinese medicine stores, drawing in over 17 million visitors per year.
Located above the new Elizabeth Line ticket hall, residents of TCRW SOHO will enjoy fast links across London using Crossrail. Journeys to Heathrow Airport will take just 26 minutes and travelling to Canary Wharf will take only 12 minutes. A luxury 3 bed flat for sale at TCRW SOHO starts from £2.2million and residents can expect to enjoy an indulgent lifestyle. Set to showcase 92 exquisite residences spanning two buildings, TCRW SOHO will sit firmly on the map as one of West London's most exclusive places to call home once complete.
View Flats for Sale Soho here.
Buying a 3 Bed Flat in London with Galliard
When buying with Galliard you can rest assured that your new home or investment purchase will be exceptionally built and finished to a high standard. Many of our new build apartments for sale are available to purchase with a number of incentives including a free furniture pack, a service charge holiday, a legal fee contribution and more.
Buy Your 3 Bed Flat through Help to Buy
The Government-backed Help to Buy scheme has remained a success in helping eager buyers onto the property ladder. Homebuyers can put down just a 5% deposit to secure their new home providing that buyers meet the criteria and the property is valued at £600,000 or less. Find out more about Help to Buy.
Buy Your 3 Bed Flat through the Mortgage Guarantee Scheme
Introduced to help long-term renters onto the property ladder, the scheme aims to increase the availability of 95% mortgages meaning buyers only need a 5% deposit to secure their home. The property must be valued at £600,000 or less and the property being purchased is required to be the buyer's live-in home.
Start the process
Begin your property search with Galliard Homes today. Explore our range of three bedroom flats for sale below and get in touch on 020 7620 1500 to speak with our expert sales team.
FAQs
Are 3 bed flats for sale in London a good Buy-to-Let investment?
With property prices high in London, the average family may struggle to afford to purchase a three bedroom family home and therefore may be much more inclined to rent whilst saving for their dream home. Buy-to-Let investors usually make a respectable return on three bedroom flats in London as the demand in some areas is very high. Those with outdoor space, like our 3 bedroom maisonettes at Wimbledon Grounds are much more appealing to families with young children. Alternatively, if your 3 bed flat is a HMO (house in multiple occupation) then you can demand even more rent and the property will be a more secure investment in the long-term as your property should never sit completely empty at any one time.
Is Wimbledon a good location to buy a 3 bed flat?
Wimbledon is a great location to buy thanks to its fantastic local amenities, excellent transport connections and community vibe. This South-West London location is an ideal place to raise a family as it enjoys acres of public green space and good local schools. Check out our 3 bedroom flats for sale in Wimbledon.
---
156
MTK
Platinum
7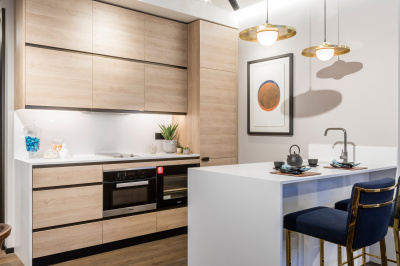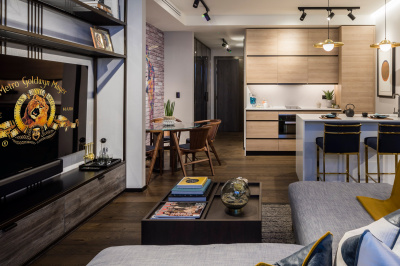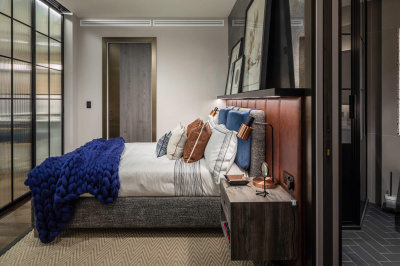 3 bedroom apartment
26th Floor
The Stage, Shoreditch, EC2A 3LP
An exclusive three bedroom apartment in the heart of Shoreditch, residents will relish unique interiors and five-star facilities. Rhodium will be on hand around the clock to offer residents a bespoke concierge service.
160
MTK
Platinum
8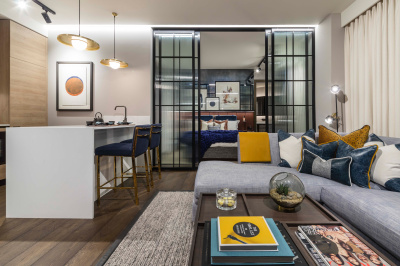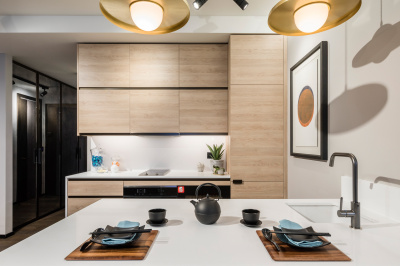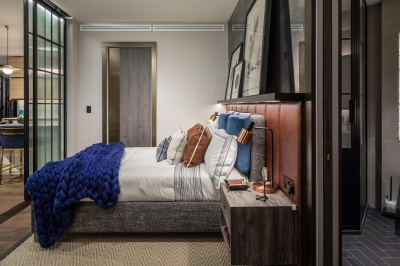 3 bedroom apartment
19th Floor
The Stage, Shoreditch, EC2A 3LP
This sensational 19th-floor three bedroom apartment will exude cutting-edge style and custom interiors. Residents will enjoy relaxing on a choice of two private balconies or a private terrace with views towards Canary Wharf, as well as the use of a 24-hour bespoke concierge.
134
MTK
Platinum
8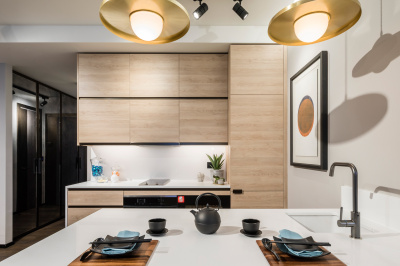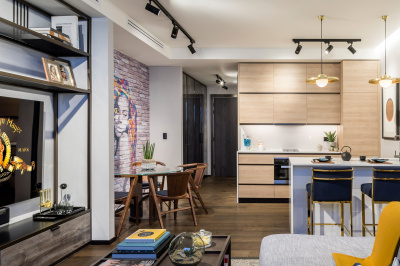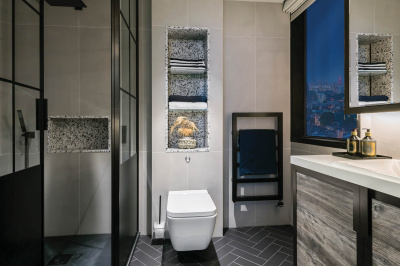 3 bedroom apartment
29th Floor
The Stage, Shoreditch, EC2A 3LP
With two private terraces and access to a 32nd-level sky lounge, residents of this three bedroom apartment will delight in breath-taking views of Central London. Ultra-luxury living spaces will be complemented by a bespoke 24-hour concierge service by Rhodium.
112
MTK
12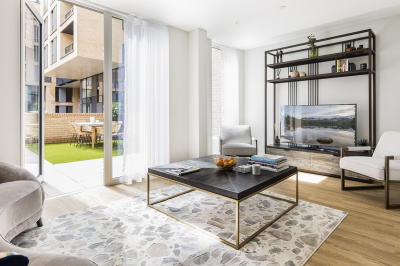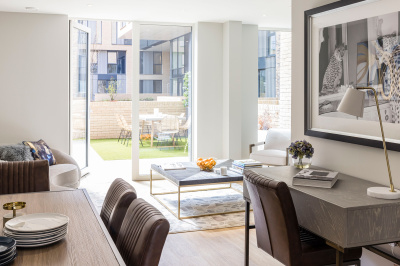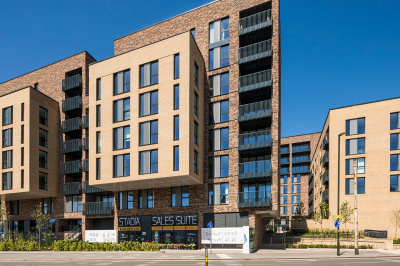 3 bedroom maisonette
First Floor
Wimbledon Grounds, Wimbledon, SW17 0BL
Incentives
Stamp Duty Holiday
Fully Furnished
This three bedroom maisonette at Stadia One demonstrates family living at its very best. With both a private garden and a private balcony, residents will enjoy plenty of outdoor space as well as access to on-site facilities including a squash and fitness centre.
112
MTK
10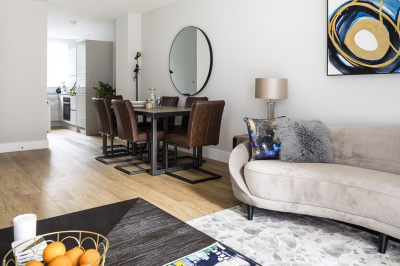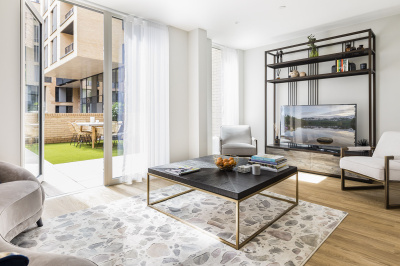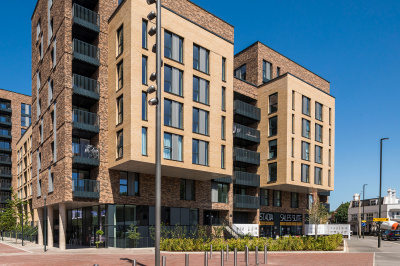 3 bedroom maisonette
First Floor
Wimbledon Grounds, Wimbledon, SW17 0BL
Incentives
Stamp Duty Holiday
Fully Furnished
One of a selection of maisonettes at Wimbledon Grounds, this three bedroom property will make an ideal family home. Set in a fantastic location with its own private garden and a private balcony, the property boasts plenty of space, three elegantly-appointed bedrooms and a fully-equipped kitchen.
89
MTK
13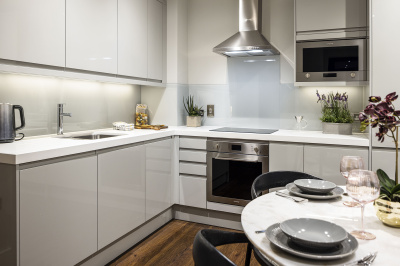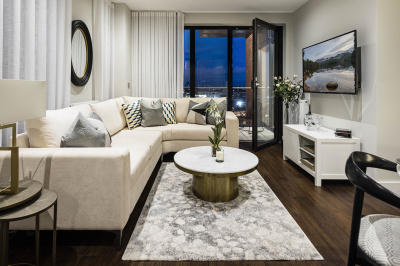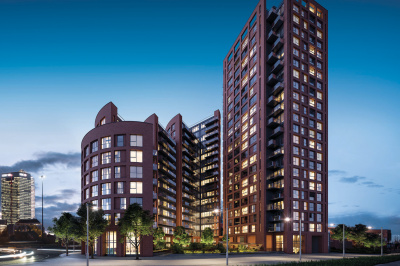 3 bedroom apartment
Ninth Floor
Orchard Wharf, Docklands, E14 0JJ
Only five minutes' walk from East India DLR station, and little over a mile from Canary Wharf, this three bedroom apartment will be perfectly placed for business, leisure and travel. Residents will enjoy an en-suite main bedroom, access to two private balconies and a free furniture package.
112
MTK
6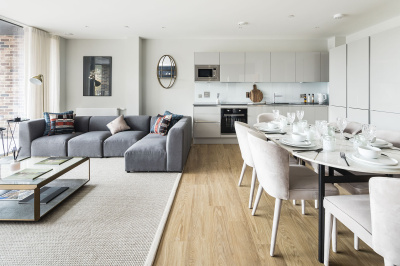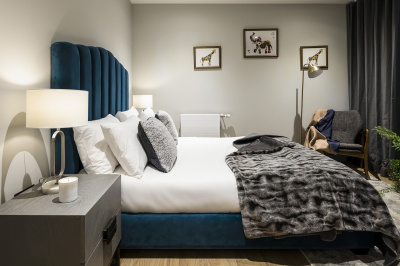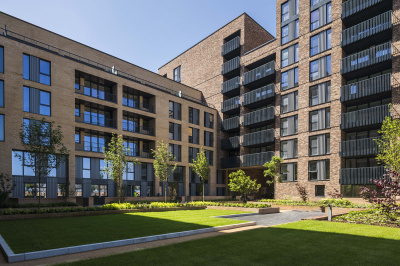 3 bedroom apartment
Second Floor
Wimbledon Grounds, Wimbledon, SW17 0BL
Incentives
Stamp Duty Holiday
Fully Furnished
This three bedroom apartment boasts high specifications throughout, from a private balcony to a designer kitchen, this South-West London property has it covered. Residents can find Earlsfield station an 18 minute walk away for connections to Waterloo Station in 13 minutes.
89
MTK
12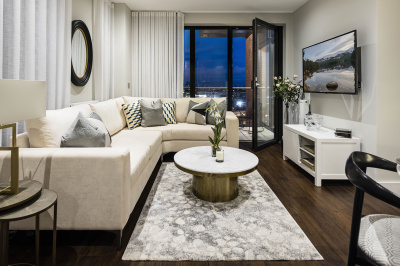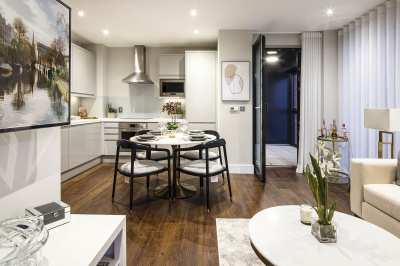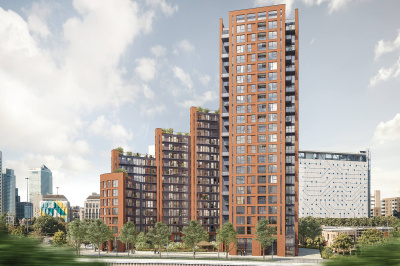 3 bedroom apartment
Fifth Floor
Orchard Wharf, Docklands, E14 0JJ
Perfect for buyers looking to invest in the Canary Wharf lifestyle without the price tag, this fully-furnished two bedroom apartment will come with a high-gloss designer kitchen with Smeg integrated appliances and access to a private balcony. East India DLR station will be five minutes' walk away.
86
MTK
8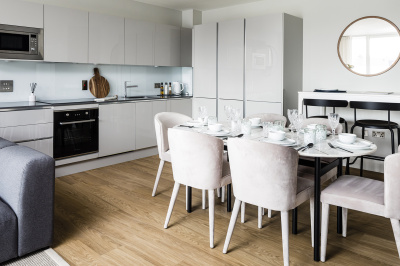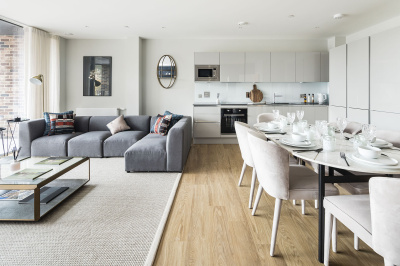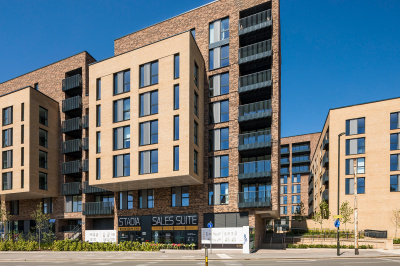 3 bedroom apartment
Second Floor
Wimbledon Grounds, Wimbledon, SW17 0BL
Incentives
Stamp Duty Holiday
Fully Furnished
Forming a fantastic living space for a young family, this three bedroom apartment offers residents premier finishes and a private balcony. Integrated appliances, a designer kitchen and access to on-site sport and retail facilities are just some of the key features residents can enjoy.