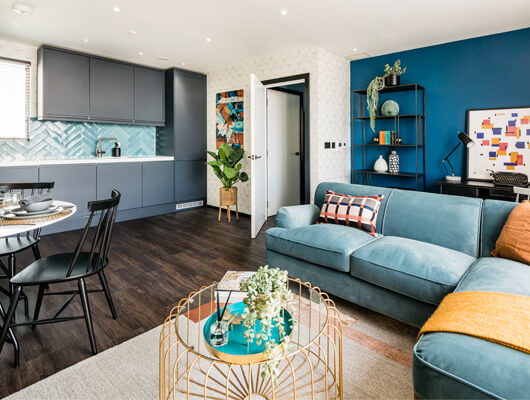 What is a Buy-to-Let Property?
A Buy-to-Let property is an income-producing residential investment.
An investor buys a property either off-plan or immediately available and makes money on their investment by renting out the property in the short term, with the long-term goal of making a profit on the property when they eventually sell it.
Those purchasing Buy-to-Let property usually fall into one of two categories:
A property investor with a portfolio of properties that is using rent from tenants as their sole income.
A Buy-to-Let investor that is looking for an added income stream by having properties that they rent out.
Is Buy-to-Let property a good investment?
As an investment, Buy-to-Let has much to offer and can deliver excellent returns, but as with any investment, it comes with risks and challenges, so it is important to do your research.
Advantages of Buy-to-Let
A regular source of income - Provided you have minimum 'void periods' where your property is sat vacant, Buy-to-Let can provide a stable income, all while your property is increasing in value.
Rents are rising - Rents are rising at their fastest pace in decades due to increased demand. As of September 2022, the average rent in the UK is £1,159, up 9.2% from the same time last year.
Capital growth – The property market is resilient, and even in adversity, it has historically shown consistent growth. As a medium to long-term investment, Buy-to-Let can deliver significant profits for buyers when they decide to sell.

Disadvantages of Buy-to-Let
Buy-to-Let Mortgages - You'll need a specific mortgage for a Buy-to-Let property, with the amount you can borrow differing from a residential mortgage. The fees and interest rates on these mortgages tend to be higher.
Stamp Duty Surcharge – When purchasing an additional property, you will need to pay an additional 3% on top of the standard Stamp Duty rates.
Landlord Responsibilities – Many admin and outgoings are associated with being a landlord, including property maintenance and safety, letting and taxes. Using a reliable Letting Agent can help with this.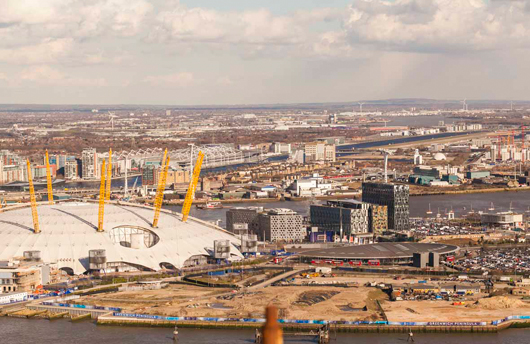 Choosing a Buy-to-Let Property in London
When choosing a Buy-to-Let property, there are two key location factors to look for to achieve maximum value on your investment. The area that you buy in should:
Hold good potential for capital growth.
Contain a strong rental catchment – particularly commuter zones with excellent transport connections, amenities and educational facilities.
Galliard has identified the best locations for return on investment as 'Regeneration Areas'.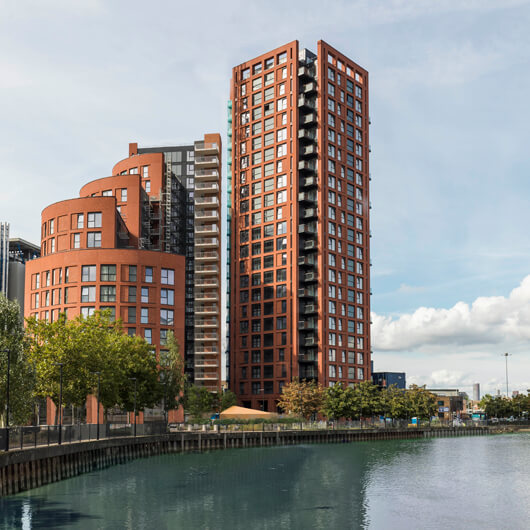 Buy-to-Let with Galliard Homes
Galliard Homes has a proven track record of building in areas with great Buy-to-Let potential. As a result of forward-looking site acquisition policies and judicious identification of areas with outstanding possibilities, investors have shared in Galliard's good fortune and experienced huge capital growth.
As a Buy-to-Let developer, we offer a range of incentives designed to assist future landlords, including a tenant-approved furniture pack with your property purchase.
For Buy-to-Let property in Shoreditch, take a look at our new development The Stage.

Frequently asked questions
Is buying property in London a good investment?
London property has long been considered a safe haven for property investment. As with any investment, Buy-to-Let comes with risks and challenges, so it is important to do your research.
Do I need a Buy-to-Let mortgage?
Buy-to-Let mortgages are the required mortgage solution for property investors and private landlords looking to earn income from renting out a property they have purchased as an investment. Read more information here.
What salary do you need for Buy-to-Let?
The affordability assessment for Buy-to-Let mortgages is calculated on projected rental income as opposed to salary; however, some lenders will require a personal income over a certain level.
Do you pay tax on a Buy-to-Let?
As a Buy-to-Let landlord you will need to pay Rental Income Tax. Read more here.
How much profit should you make on a rental property?
Your rental return should cover your expenses associated with the property plus any outgoings that you need to cover with your investment.
Start the Process with Galliard Homes
If you want to know more about our available Buy-to-Let properties in London, call us today for more information on 020 8418 3635 or alternatively, fill in the form below and one of our friendly team will be in touch to discuss your requirements in more detail.