Bringing new life to the environments in which we build
Over the years, Galliard has become a byword for regeneration, rejuvenation and reinvention – and, since the business was founded 30 years ago, we have built our reputation on acquiring sites in areas where there was little or no development – but great potential.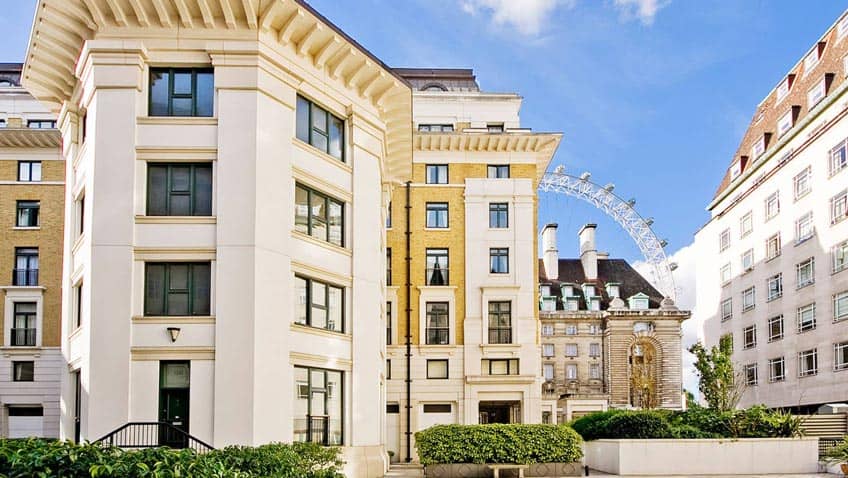 As a result of our forward-looking site acquisition policies and judicious identification of areas with outstanding possibilities, our investors have shared in our good fortune and experienced huge capital growth. Galliard locales, once unused, under-developed and with limited possibilities, have proved to be outstanding locations in which to own property, to live and to experience the very best of London.
"...buyers who acquired homes at Papermill Wharf have seen their £50,000 investment now valued at £500,000"
In the early 1990s we helped pioneer the regeneration of London's Docklands, whose development was then stalled by part-constructed schemes and buildings in receivership. Identifying its potential to be a great place to live (and invest in) we created landmark developments such as Papermill Wharf, Burrells Wharf, Great Jubilee Wharf and Millennium Quay. Our innovative designs retained all that was grand, traditional and timeless about these warehouses – yet we injected vibrant new style into these revered buildings, whilst also bringing new life into their surrounding streets. Consequently, buyers who acquired homes at Papermill Wharf have seen their £50,000 investment now valued at £500,000.
In 1995, Galliard reinvented the South Bank as a desirable residential address. This was achieved via schemes such as the conversion and re-development of both County Hall and The Whitehouse Apartments, creating over 1,000 luxury homes. Long before the Tate Modern, the London Eye, the London Aquarium and myriad bars and restaurants arrived in this locale, Galliard had unlocked the potential of the area and had identified this as a superb location in which to invest. What was once merely riverside Lambeth was now the highly fashionable South Bank, with the most enviable views in London. Galliard buyers who took the opportunity and invested just £99,000 in properties there now have homes worth £500,000. We also developed (in conjunction with Park Plaza) over 1,200 hotel rooms at the site of the County Hall, plus a new piazza with restaurants and shops. Forward thinking – and providing investors with an opportunity to join us – has resulted in one of the capital's great property success stories.
In 1997, we helped to transform car parks and derelict warehouses adjacent to Butler's Wharf into a premier riverside postcode, with schemes such as Spice Quay Heights, Tea Trade Wharf and Cayenne Court. We were able to spot the potential of these sites and, once again, we passed on a great opportunity to invest with us and achieve capital growth.
Today these riverside addresses are world-famous for our mix of Victorian warehouse conversions and striking riverside architecture, with unrivalled views of Tower Bridge – plus they are just minutes from the City.
In the late 1990s, we turned our attention to Bermondsey, SE1. Here we developed landmark schemes such as The Glass House, Grange Yard, Long Lane and The Grange; we even re-built an entire Victorian terraced street in Marcia Road. Bermondsey has seen massive capital appreciation, with Bermondsey High Street rivalling any location in London for metropolitan style and fashion. The area is now seen by the banking sector as a real alternative to other City Fringe locations.
"In 2005 (in conjunction with Frogmore) we constructed 255 new apartments as part of the Ashburton Grove Arsenal stadium project..."
In 2005 (in conjunction with Frogmore) we constructed 255 new apartments as part of the Ashburton Grove Arsenal stadium project now known as The Drayton Park Apartments. Initiating the most dramatic and comprehensive regeneration project Highbury has ever seen, Galliard was the first to bring smart new homes to this formerly run-down industrial corner of the borough.
In 2013, we spearheaded the regeneration of the Greenwich peninsula, constructing Greenwich borough's grandest riverside scheme to date. New Capital Quay is a brand-new waterside village of some 900 apartments, together with a new Waitrose and other shops, restaurants and cafés within three minutes' walk of Greenwich old town, the Cutty Sark and the Docklands Light Railway.
"We, along with our partners, are very proud to be giving something of this magnitude to London."
In 2015 we purchased and started to develop The Stage, Shoreditch, EC2. This unique project, a joint venture with Cain Hoy (Now Cain International) McCourt, Vanke and The Estate Office Shoreditch, will transform a 2.2 acre site into an 870,000 sq. ft. mixed-use scheme comprising a 37-storey residential tower of 412 units, 250,000 sq. ft. of HQ office space and over 15,000 sq. ft. of retail units. The Stage will surround over an acre of public open space and will be crowned by a visitors' centre showcasing the remains of Shakespeare's Curtain theatre from 1575 with the very stage itself that the Bard once performed. The preserved Curtain Theatre is set to become Hackney's first scheduled ancient monument and be conferred World Heritage status. We, along with our partners, are very proud to be giving something of this magnitude to London.
London's next regeneration hotspots
Our track record of over 25 years has led to our reputation for quality, value and market-leading locations. We have consistently led our investors to significant capital returns across London – via the right property in the right location at the right price.
With over 10,000 units in planning, discover our future schemes which are tipped to be the next regeneration hotspots.
Peruvian Wharf, Newham
Approximately 3.78 hectares in area and located within the London Borough of Newham, adjacent to West Silvertown DLR Station, the Peruvian Wharf site has lain vacant for over 20 years. The proposed residential-led, mixed use development is set to comprise three blocks ranging from five to 20-storeys in height. Proposals comprise 946 residential units, over 500 sq. m. of commercial floorspace and nearly 2,000 sq. m. of flexible commercial / community floorspace. There will also be car parking, a new public realm and landscaping. This scheme, if approved, will deliver 332 affordable new homes.
Cantium Retail Park, Southwark
Located within the London Borough of Southwark, fronting onto the Old Kent Road, Cantium Retail Park measures approximately 1.89 hectares. Over the next 20 years, the Old Kent Road will be transformed by a government action plan which has been driven by the expansion of central London south of the Thames and the construction of the Bakerloo line extension. The 'Opportunity Area' action plan includes revitalising the high street, building new homes and generating additional jobs. Galliard Homes and Aviva have entered into a joint venture to work with the London Borough of Southwark to develop and deliver over 1,000 new homes and circa 50,000 sq. ft. of retail space, with associated car parking, a new public realm and landscaping.
Westminster Industrial Estate, Charlton
Galliard Homes and U+I have entered into a joint venture with Royal London to obtain planning to develop circa 450 residential units on the Royal London owned site next to the Thames Barrier in Charlton. The 2.35 hectare site is set to transform the former Westminster Industrial Estate into a new creative-style urban quarter for South-East London. The scheme, which will be designed by architects and master planners Studio Egret West, will form part of a larger Charlton Riverside regeneration scheme that will eventually provide up to 5,000 homes and a vibrant riverside. In addition to the residential units there will also be around 60,000 sq. ft. of work spaces, retail and leisure units aimed at the creative industries.
Hackney Wick, Trego Road
Unlocking the potential of a key location in the new neighbourhood centre in Hackney Wick, Wickside seeks to create a high quality mixed-use development with defined clusters of creative and active uses. The site is set to provide circa 7,000 sq. m. of creative industry employment and active Class A uses in addition to approximately 450 dwellings. The retention of existing buildings, where appropriate and sustainable, will ensure that the site's positive industrial history is reflected strongly within the scheme and that the character of the local conservation area is enhanced. Meanwhile, the creation of a new canal-side linear park and significant areas of public realm, including new 'streets', will create a high quality accessible setting for both residents and employees, as well as enhancing the experience of those passing through the site.
​