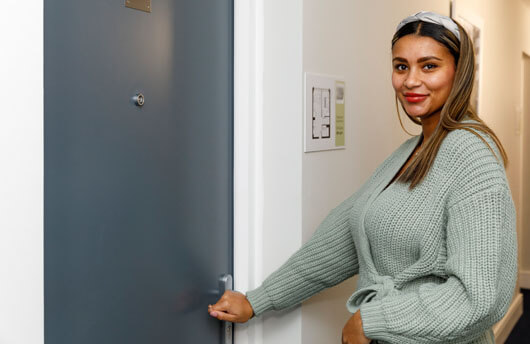 What is a First-Time Buyer?
Typically, a person is classified as a first-time buyer if they're buying their only and main residence and have never owned a property in the UK or abroad.
Mortgage lenders may set out further criteria to qualify as a first-time buyer, as will the government for Stamp Duty and government first-time buyer schemes, so it is always important to check.
First-Time Buyer Market
First-Time Buyers are essential to sustaining a healthy economy and property market; without them, the market becomes illiquid, meaning that existing homeowners will have difficulty selling their homes, causing a rippling effect across the entire property market.
The past couple of years has provided excellent opportunities for first-time buyers in the UK with various factors, including low borrowing costs and government initiatives assisting purchasers' first steps onto the property ladder.
Hitting a 20-year high, first-time buyers now represent 50% of all house purchases with a mortgage, according to Yorkshire Building Society. At the same time Barclays reported that the number of first-time buyers doubled in 2021, with volumes up 98% compared to figures recorded in 2020.
A significant factor in the first-time buyer market boom has been the Stamp Duty Holiday, which the government ran from July 2020 to the end of September 2021. With Stamp Duty temporarily slashed on the first £500,000 of property purchases, first-time buyers were able to make savings which may have allowed them to buy properties in previously unfordable areas.
Buying vs Renting
A first-time buyer will find renting a property more accessible than buying one as they won't have to finance a deposit But, as prices for renting continue to rise, prospective new homeowners face an ultimatum: should I buy or rent?
If you can afford to buy, it comes with many advantages. While renters can enjoy the flexibility of not being tied down, homeowners benefit from the security and peace of mind that they won't have to leave once the tenancy agreement ends or if the landlord decides to utilise a break clause. Renters won't have the responsibility and expense of repairing anything within the property, for example, a broken boiler. However, homeowners have much more freedom to do what they please with their homes without prior approval regarding alterations and renovations.
Despite the substantial upfront costs - deposit, stamp duty and legal fees - buying is a lifetime investment. According to the Homelet Rental Index, rents for July 2022 reached another record high to an average of £1,127 per month, an annual increase of 9.5%. This is money that you could be putting towards a deposit or into your property rather than a landlord's hands without any long-term reward.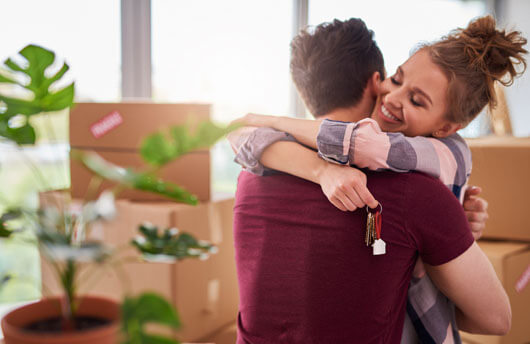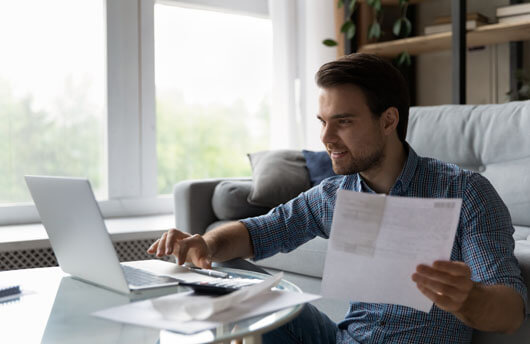 Stamp Duty for First-Time Buyers
When you purchase a residential property in the UK for over £125,000, you will need to pay Stamp Duty. The amount of Stamp Duty that you owe is calculated on the purchase price. Property prices are divided into bands, with each band attracting tax at a different rate.
To help first-time buyers get on to the property ladder, there is no Stamp Duty to pay on the first £300,000 of their property purchase.
Why First-Time Buyers Choose Galliard Homes
Galliard Homes is dedicated to not only building fantastic new homes, but also to helping guide first-time buyers as they embark on this both challenging and exciting process – be it though our great value price pledge, latest incentive offers and free advice.
Check out these testimonials from some of our first-time buyers to find out how we can help you.
Frequently asked questions
How much deposit do I need as a first-time buyer?
Most lenders will insist you have at least a 10% deposit. However, if you are using a Help-to-Buy: Equity Loan you may be able to secure a property with a 5% deposit, subject to eligibility, terms and conditions.
How much can I borrow as a first-time buyer?
The amount you can borrow will be led by your salary and your monthly expenditure, with most lenders providing a maximum of four-and-a-half times the total combined buyers' annual income.
Do first-time buyers pay Stamp Duty?
First-time buyers do not pay Stamp Duty on the first £300,000 of their property purchase.
Start the Process with Galliard Homes
If you are a first-time home buyer seeking assistance with your property search, call us today for more information on 020 8418 3635 or alternatively, fill in the form below and one of our friendly team will be in touch to discuss your requirements in more detail.