Living in Hounslow, London TW3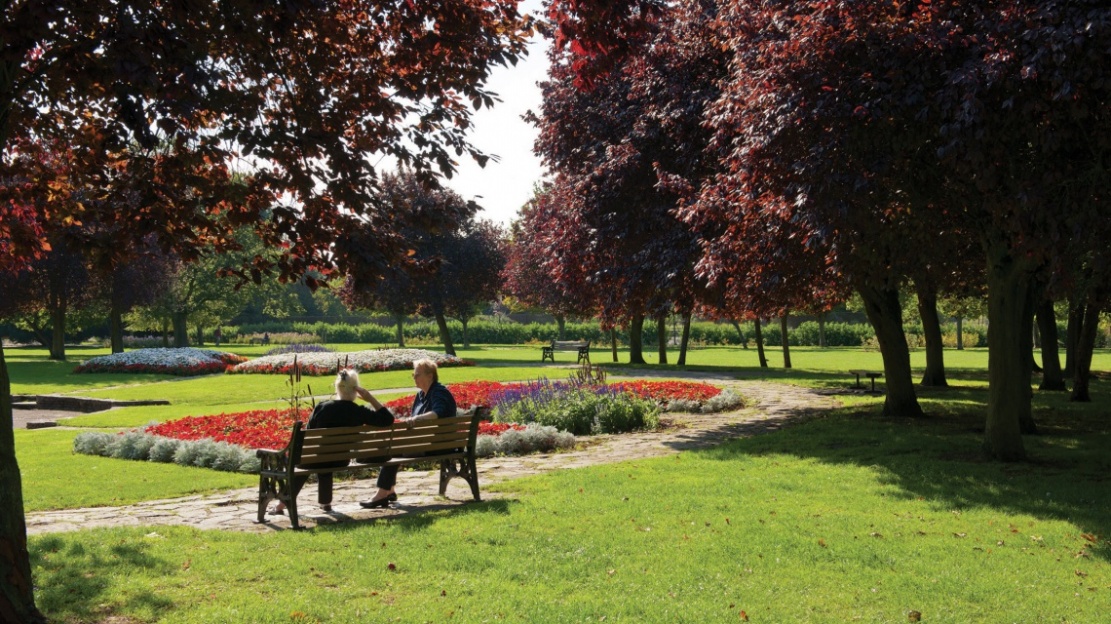 Hounslow is a thriving West London financial district, boasting excellent transport connections and a bustling town centre - perfect for modern living in a vibrant suburban community.
Property
Trinity Square is Galliard Homes' superb new development perfectly placed in West London's enterprising district, Hounslow.
Formerly the headquarters for American Airlines, this Grade A building has been remodelled and fully-refurbished to combine a triad of buildings united by an impressive central atrium.
Trinity Square will be home to 228 suites, including studio and one bedroom apartments, providing exciting investment opportunities with its contemporary charm, fulfilled by high specification interiors, and convenient town centre locality.
Ideal for commuters, Trinity Square is within a 20 minute walk of three underground stations and Hounslow's Overground station, whilst Heathrow Airport is less than a 15 minute drive away.
Find out more information about Trinity Square.
This development has now sold out, but do read on to find out more about Central House.
A sensational selection of contemporary one and two bedroom apartments in Hounslow's prime growth zone. Having successfully sold out in 2014, Central House was granted further planning permission for 25 new apartments as part of the new Terrace Collection.
Each apartment is finished to Galliard's high-end specifications, providing style, comfort and energy-efficiency. Residents can enjoy access to a private terrace, as well as two landscaped communal gardens.
Strategically located just two minutes' walk from Hounslow Central station for Piccadilly line services to Heathrow Airport and Central London, these apartments are ideal starter homes for commuters looking for affordability and convenience.
History
Hounslow has structurally existed since the 13th century, however its first mention appeared in the Domesday Book as 'Honeslauu' - Old English for 'hill' or 'mound'.
A year before the signing of the Magna Carta, Friars founded the Holy Trinity and chose Hounslow as their settlement, which became a safe haven for travellers and the sick. By 1650, more than 120 houses existed in the town, mostly as inns or alehouses for those passing through London.
The rural spectacle, Hounslow Heath, which is now a Local Nature Reserve, was once used by Oliver Cromwell and King James II as a military encampment before being used as a hideaway by infamous highwaymen.
In the 1920s, the construction of the Great West Road, formerly Bath Road, attracted large corporations to build their factories and headquarters in the area. Today, Hounslow is home to the European headquarters for world-leading finance business, GE, and offices for the global healthcare company, GlaxoSmithKline.
The opening of Heathrow Airport in 1946, then known as London Airport, brought further growth and business potential into the area after its opening in 1946, turning Hounslow into an economic hub within the west of the capital city.
Places of Interest
Historical
Gunnersbury Park and Museum, housed within the grounds of a 19th century mansion which was once home to the aristocratic Rothschild family, is a perfect example of preserved Victorian history in West London.
Hogarth House in Chiswick is yet another fantastic historical destination, previously home to painter, engraver and satirist William Hogarth in the 18th century, and now offers guided tours and exhibits of his celebrated work.
Hounslow is also home to the London Museum of Water and Steam, featuring giant beam engines, including the 90-inch Cornish Engine - the largest of its kind in the world.
Cultural
Waterman Arts Centre in Brentford is a 23 minute drive away and includes an independent cinema, a theatre and digital art exhibition space for the creative to explore.
The Treaty Centre is home to The Paul Robeson Theatre, a prestigious performing arts venue hosting plays, live music and dance shows throughout the year - ideal for adventurous days out close to home.
Shopping
The Blenheim Centre, based on Prince Regent Road and within a 10 minute walk of the Trinity Square development, hosts a restaurant, supermarket and a gym for all of your everyday needs.
The Treaty Centre, a mere six minutes away by foot, features an array of high-street fashion favourites to indulge in.
Hounslow's High Street now also boasts a Global Food Market, giving visitors the chance to savour the sumptuous aromas from around the world amidst the buzz of the town centre.
Food and Drink
Hounslow is home to a variety of restaurants, offering authentic cuisine from across the globe.
Tiger Lily in nearby Isleworth serves delicious Thai and pan-Asian dishes in a tranquil setting with a bamboo-screened outdoor terrace for a truly unique dining experience.
Pastry-lovers can indulge in the sweet and savoury delights offered at Patisserie Valerie, located at The Treaty Centre - a mere six minute walk from the Trinity Square development.
The Moon Under Water pub is fantastic for ale-lovers and those looking to indulge in classic British dishes.
Oxford Circus, a West End favourite for outstanding restaurants and chic bars, is just 45 minutes away by Tube, making it a convenient alternative for luxurious dining and entertainment opportunities.
Green Space
Whilst boasting a fantastic city centre locale, residents at Trinity Square can also enjoy access to Hounslow's parks and gardens for a peaceful and scenic getaway. Inwood Park and Lampton Park are less than a 15 minute walk away whilst Murray Park and Beaversfield Park are also less than half an hour away by foot.
The award-winning Local Nature Reserve, Hounslow Heath, is just over a mile away, and boasts idyllic views along its frequented public footpaths.
Quirky
Notable Native American "princess" Pocahontas visited England in the 17th century with husband, John Rolfe, and they lived near London Road, opposite Syon Park in Brentford during their stay when meeting King James I.
People of Interest
Hounslow was once home to Olympic gold medallist, Mo Farah, whilst singer-songwriter and Genesis drummer, Phil Collins, was born and raised in the area before going on to become one of the world's most famous musicians.
Education
Hounslow's schools are ranked 7th best in London, with secondary schools in the area rated 13th in the country.
Hounslow offers a great variety of schools to choose from, with more than 17 primary schools in Central Hounslow and access to four within the TW3 postcode alone.
St Mark's Catholic School is a secondary school, sixth form and Technology College within a seven minute walk of Galliard's Trinity Square development.
Also nearby is Hounslow's leading independent private secondary school, Oak Heights, just an eight minute walk away.
West Thames College London, which currently has the 4th highest overall success rate of all 29 London colleges, is just less than 10 minutes away by car or 27 minutes by foot.
Hounslow's closest London university is St Mary's University in Twickenham, less than four miles away, and is the Institute of Sports' leading centre in London.
Local Authority
Getting There
Roads
Hounslow's closest motorway is the M4, just two miles north, for journeys towards Reading and other easterly destinations.
For journeys north and south, the M25 is less than a 20 minute drive away via the M4.
Heathrow Airport is just a 13 minute drive away via Great South-West Road, just off the A4.
Rail
Hounslow Overground Station, a short 13 minute walk away from the Trinity Square development, offers direct services to Weybridge in 36 minutes and London Waterloo in 40 minutes.
Hayes & Harlington Station (Zone 5), just over four miles away, will benefit from Crossrail services, decreasing the journey times into the City by nearly half:
Bond Street 20 minutes
Tottenham Court Road 22 minutes
London Liverpool Street 27 minutes
Canary Wharf 34 minutes
Underground
Hounslow benefits from three Underground stations operating on the Piccadilly line (Hounslow Central, Hounslow East and Hounslow West) offering services to Heathrow Airport within 10 minutes.
Key destinations from Hounslow Central (Zone 4):
Ealing Broadway 28 minutes
Bond Street 45 minutes
King's Cross St Pancras 46 minutes
London Liverpool Street 57 minutes
Edited: 21st November 2022