Living in Loughton, Essex IG10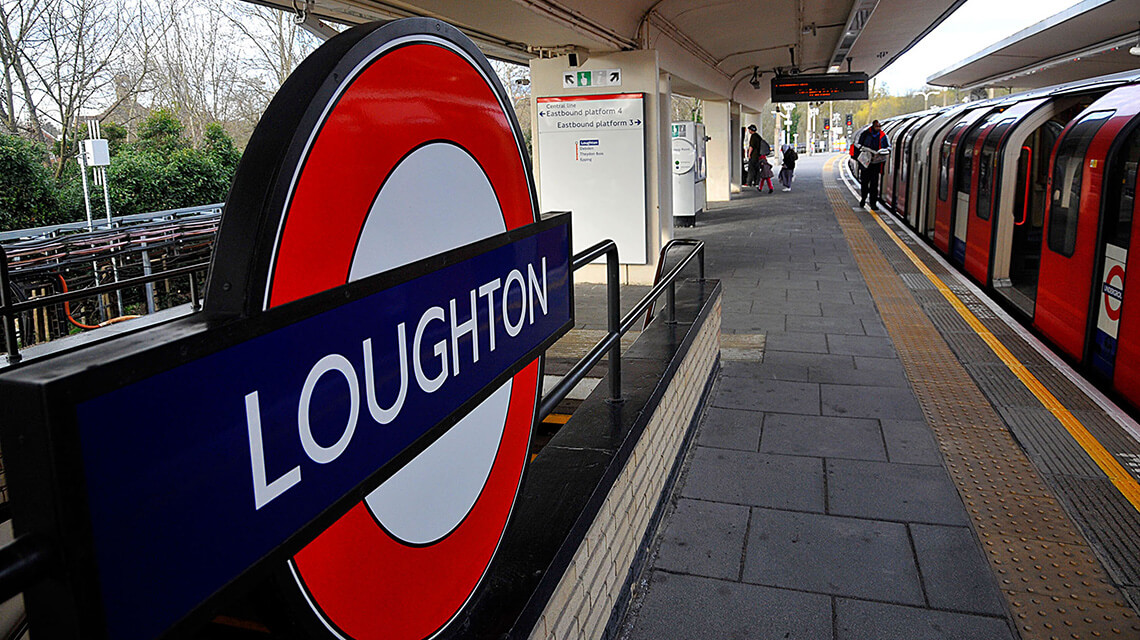 From being an important stop with coaching inns in the 17th century to a modern town in the 21st century, Loughton has a historical presence, as well as a contemporary one. Referred to as 'the Golden Triangle' with nearby towns of Chigwell and Buckhurst Hill attracting wealthy individuals as well as celebrities, Loughton has lots to see, as does its neighbouring towns. Hosting an array of boutiques and restaurants, Loughton isn't short of things to do.
Nearby Property
Highbeam House
Located nearby in Woodford Green, the Highbeam House development, now sold-out, proved popular with high-specifications and a great location for commuters. The development comprises of 14 luxurious two and three bedroom apartments and duplexes, with each boasting either a private terrace and/or balcony.
History of Loughton
Initially known as "Lukintunde" during the Anglo-Saxon period, Loughton has historical value in terms of its buildings and area. Loughton's earliest structure is thought to be Camp Iron, an Iron Age Hill Fort in Epping Forest, dating back to 500 BC which was rediscovered in 1872. Covering 10 acres, The Camp originally would have been three metres high. Due to being built on one of the highest points in Epping Forest, it is thought it would have been a look out post due to its strategic views.
The introduction of the railway in 1856 spurred the town's development. The initial introduction was by Eastern Counties railway which opened a branch line via Woodford. However, in 1948 the line was transferred to London transport to become part of the Central line. This transfer led to several changes where many 'East-Enders' came to visit the area.
Places of Interest
Shopping
Loughton High Road has a range of retail chains and boutiques to choose from. The High Road is lined with a mixture of boutiques, family-run eateries, high-end beauty shops and well-known high street brands including New Look, Zee & Co, Superdrug, Space NK and The Bodyshop. For those wishing to end a day's shopping with a coffee, Starbucks, Gail's Bakery, Caffè Nero and Organico are just some of the great places to recharge. The High Road also has an M&S
For a different selection of shops, the new £14m Epping Forest Shopping Park located on Langston Road opened in August 2017 and includes retailers such as Next, Boots, TK Maxx and Hobbycraft. As well as clothing and craft shops, the retail park also has a choice of food stores and eateries including Aldi, Costa and Greggs. Highway improvements went underway to improve traffic flow and to provide additional highway capacity next to the retail park. The location of nearby Debden Tube station makes this shopping park even easier to get to.
Cultural
Copped Hall
Copped Hall is a mid-18th century country house boasting large grounds with the sheer size of the building capturing visitors' attention in a moment. Full of history, this building has seen host to a range of notable aristocrats and even regal guests including Queen Elizabeth I. It also staged Shakespeare's first performance of 'A Midsummer Night's Dream'. Throughout history, Copped Hall has seen a life of vitality and neglect, some stages saw the decline of the estate due to lack of residents and care. It wasn't until 1995 that the Copped Hall Trust acquired the freehold of the house and gardens allowing them to slowly begin restoration.
The National Jazz Archive
Founded in 1988 by trumpeter Digby Fairweather, The National Jazz Archive holds a collection of written, printed and visual material on jazz, blues and related music dating back from the 1920s to the present day. The collection includes more than 400 books, approximately 700 journals and periodicals, photographs, paintings, concert, festival posters/programmes and much more.
Food and Drink
To accompany the great surroundings of Loughton, there are a number of great places to eat and drink, perfect for catching up with old friends or celebrating a special occasion!
Restaurants
India Grill
Loughton's first Indian restaurant keeps it traditional using family recipes which have been passed down through generations for an authentic taste. With a great selection of lamb, chicken and vegetable dishes, you'll be spoilt for choice! For something mild, the Masala is great for the chargrilled flavour deep beneath the creamy and aromatic flavours; for the daring, the Vindaloo packs a kick full of spices and herbs. More than just a restaurant, India Grill also offers a catering service for events including birthday parties, office events and weddings.
Wildwood
Welcoming with a friendly atmosphere, Wildwood has the perfect balance for every occasion, with food ranging from pizza and pasta to grills and seasonal specials; it's a great place for all. Not only is there great food but their cocktails are worth a try as well as their extensive wine list.
The Robin Hood
Located on the edge of Epping Forest sits The Robin Hood, the ideal place for a drink and a catch-up. Although they feature a wide selection of lager and beer with popular brand names, the main attraction for this pub is their restaurant offering authentic Thai food. From soups to curry or even stir fry, The Robin Hood offers a range of Thai favourites. Whether its meat, fish or vegetables all dishes are infused with aromatic flavours.
Pubs
The Plume of Feathers
For a great atmosphere and even better drinks, The Plume of Feathers is the place to be. Home-made ale in partnership with Black Sheep Brewery is well-balanced for a crisp, bitter finish which complements the great tasting food on their menu. There is also a selection of deals for all of their fantastic drinks with classic cocktails just two for £7 every day from 5pm - perfect for an evening catch-up. Or if prosecco is your thing, join their Weekend Fizz Club where bottles of prosecco are just £10 after 5pm on a Friday and Saturday! Not only are there great drinks and food but head on down on a Wednesday for their weekly quiz night and indulge your competitive side.
The Victoria Tavern
Award-winning real ales and a friendly atmosphere matched with home-cooked food makes The Victoria Tavern perfect to relax and catch up. Adorned with beautiful gardens to enjoy in the summer sun and an open fire for the winter months, you can visit here all-year-round. The food menu features a range of meats, fish and salad serving classic dishes including cod, chips and mushy peas.
Green Space
Epping Forest
Covering around 2,400 hectares stretching from Manor Park, London to north of Epping, Epping Forest is London's largest open space and is also a registered charity. More than just a forest, various events are held throughout the year with lots of activities to do from cycling and horse riding to football and golf. Epping Forest is open all-year-round and has four visitor centres, a public golf course, 60 football pitches as well as a wedding venue. After a day of exploring there are various tea huts and cafés within the Forest, perfect to relax and unwind.
Tourist Attractions
Community
Lopping Hall
Opening in 1984 and designed by local architect Edmund Egan, Lopping Hall is considered to be one of Loughton's most important buildings. Today, Lopping Hall has a large hall which includes a stage and lighting system, used by two performing art groups: Loughton Amateur Dramatic Society and Loughton Operatic Society. There are also two rooms which are available for hire for meetings or rehearsals.
Fun Facts about Loughton
Actor and playwright Ken Campbell, nicknamed as 'the elf of Epping Forest', who died in 2008, lived in Baldwin's Hill, Loughton where a blue plaque was placed in 2013 to commemorate his work.
Loughton has featured in multiple television series, most notably the 2002 ITV1 programme 'Essex Wives' and more recently 'The Only Way is Essex' who's cast member Lydia Bright had her clothing store 'Bella Sorella' located here.
Education
East 15
Acting school East 15 is the largest specialist theatre school in the UK, with over 770 students. For over 50 years they have produced actors, directors and technicians for the international stage, TV, film and radio. In 2000, East 15 became part of the University of Essex enabling both to offer more opportunities to their students.
Loughton Music Academy
A private music education specialist for all ages from toddlers all the way to mature adult learners, Loughton Music Academy caters for a variety of music styles. Starting curriculum-based music tuition in 2001, they currently provide learning for 500 students per term. Using state-of-the-art music technology, this academy offers top-level learning in a worthy environment.
There's a large choice of primary and secondary schools in and around Loughton, as well as established Sixth Form academies and colleges. Popular primary schools include Staples Road Primary School and Oaklands School while, for secondary education, there's Davenant Foundation School and Roding Valley High School — both excellent institutions that also have Sixth Forms.
Situated just a 10 minute drive from Loughton's town centre, Bancroft's School is the top school in the area. Set in beautiful grounds, with its main red brick building encircling a neo-gothic Quad, this independent preparatory and secondary school boasts outstanding results year on year and offers a smorgasbord of extracurricular activities for students, including various sports, arts, the Combined Cadet Force and the Duke of Edinburgh Award scheme. The school has excellent modern sports and arts facilities and has a notable list of alumni including comedian, Alan Davies and novelist and poet, Adam Foulds.
Getting There
Roads
Situated 20 miles north-east of Central London, Loughton is located just inside of the M25 at Junction 26 for links around the capital. Also nearby is the M11, Junction 5, for links to Cambridge and South Woodford. Stansted Airport is a 30-minute drive away via the M11.
Rail
The Central line is easily accessible from either Debden or Loughton station which travels through to West London, terminating at Ealing Broadway station. London Liverpool Street is only a 30-minute Tube journey away.
Edited: 20th March 2023