Galliard Gives Back 2021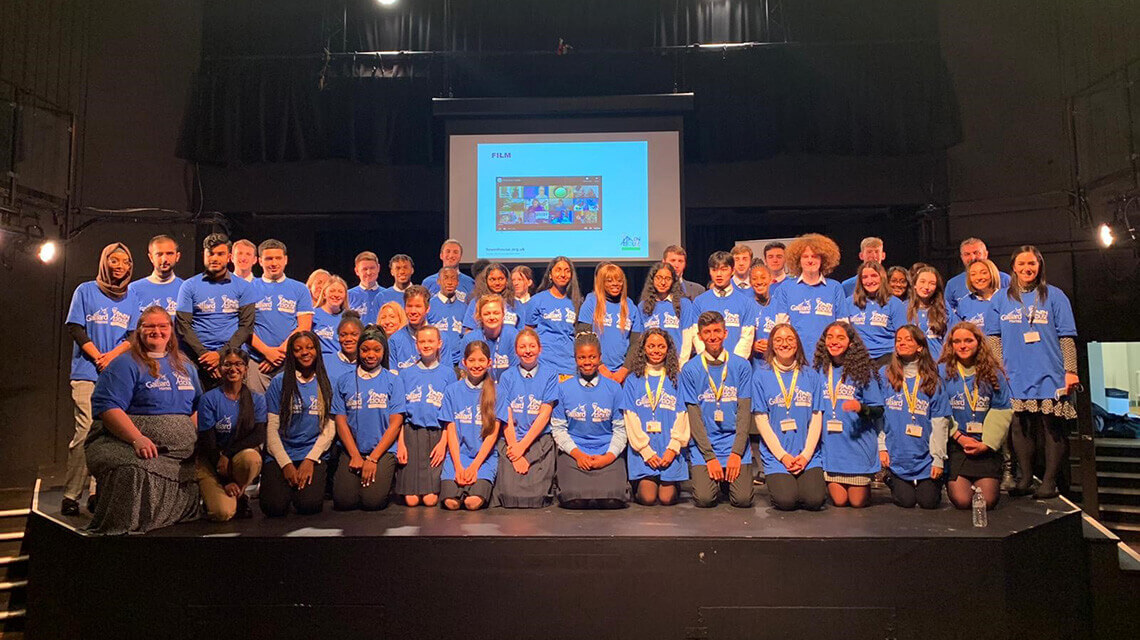 The year 2021 has, as always, been another opportunity for Galliard Homes to give back to charities and communities. At Galliard Homes we remain committed to giving generously whether that be with time, money, or mentorship and despite this year facing a number of restrictions on in-person fundraising events, we have where possible, substituted this with our internal efforts.
Our Corporate Partner Charity, St Mungo's
We believe that everyone should have a place to call home which is why we have committed to a three-year partnership with St Mungo's to help end homelessness. By working with St Mungo's we have been raising vital funds as well as leveraging our shared expertise and resources to tackle the huge issue of homelessness. St Mungo's are a registered charity with the sole aim of helping people off the streets and into secure homes. They provide comprehensive support to those who find themselves in the unfortunate position of being homeless, offering recovery, assisting in finding employment and supporting their mental and physical health. Each year they help over 30,000 people and we are proud to play our part in supporting them in continuing this fantastic work.
This year we have hosted and taken part in numerous fundraising events to support the wonderful work of St Mungo's. Our commitment to them has been showcased in various forms.
In May, we held an event for Galliard employees who had the opportunity to purchase ex-show home furniture in exchange for a donation to St Mungo's. This initiative raised £6,964 of much-needed funds for the charity.
Team Galliard participated in the JLL Property Triathlon in August raising a whopping £9,466 for St Mungo's. Held at Dorney Lake, Buckinghamshire, our team competed in the triathlon, duathlon and the fancy-dress wave all in aid of ending homelessness. As part of the fundraising, Team Galliard hosted a cake sale at Head Office as well as received sponsorship from friends, family and colleagues.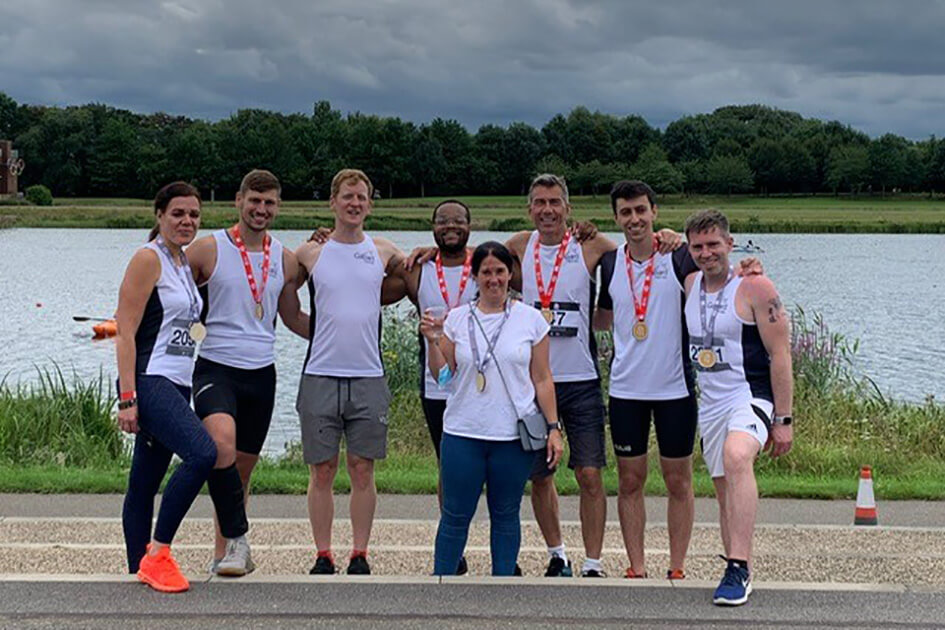 In November, a group of our employees volunteered to do a garden clean-up of four properties in London. The day included clearing weeds, waste and generally making the spaces safer and more presentable to residents.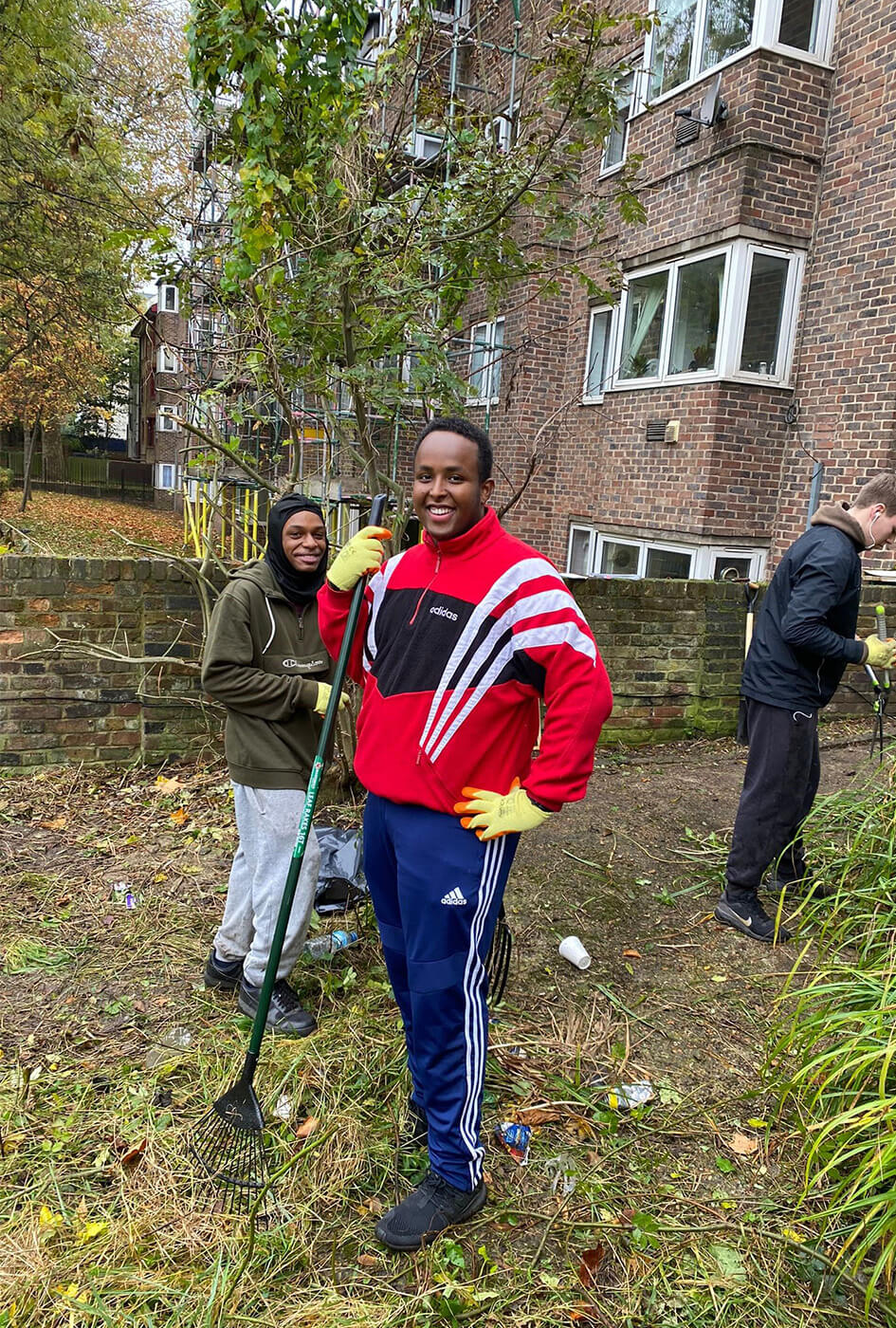 Also in November, a number of Galliard Homes employees braved an abseil off of The ArcelorMittal Orbit in Stratford, East London. This iconic landmark stands 262 ft tall and is the UK's tallest sculpture and the highest freefall abseil. Our courageous team put their fears (and the chilly weather!) to one side to take the leap for St Mungo's. All in all, each employee who took part raised a phenomenal amount of money to help end homelessness.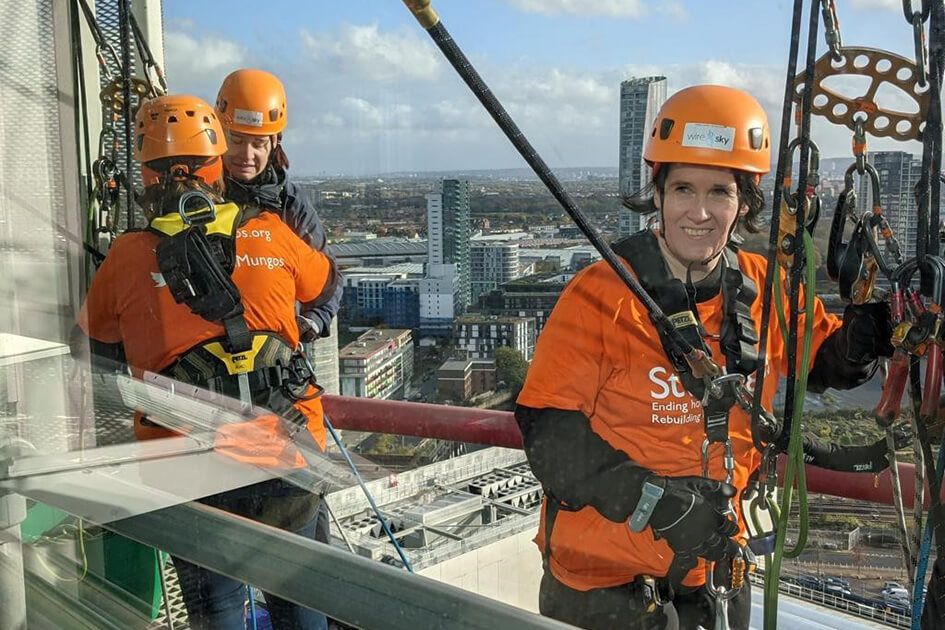 For the second consecutive year our employees will be filling shoeboxes with essential items for distribution to the many centres this Christmas.
Haven House Children's Hospice
Having supported this local charity for over 15 years, 2021 was no different. Located within close proximity to our head office, Haven House Children's Hospice provides specialist day and night care to children with life-limiting and life-threatening conditions. The work that Haven House does to support not only the children, but their families too is remarkable and makes such a huge difference to those requiring their care.
From the annual Store Wars competition to the Schools Enterprise project, our enthusiastic team of Galliard volunteers really got stuck in this year.
This November, our Elevate graduates and Evolve apprentices joined the retail sector by spending the day in one of Haven House's high-street stores to raise as much money as possible in 6.5 hours. The Store Wars challenge proved to be a big success with a 23% increase in revenue across the week with vital funds raised to support the charity's work.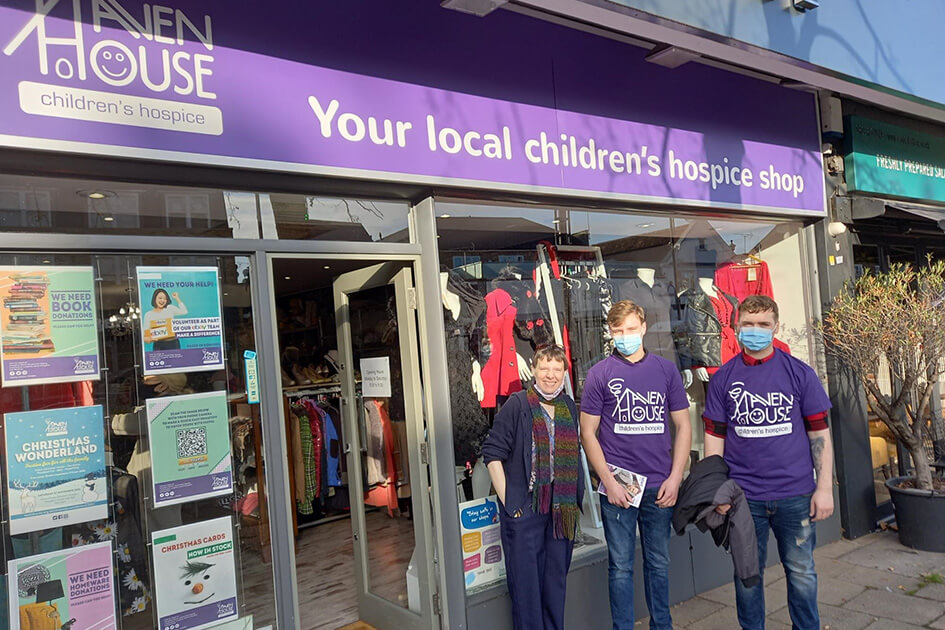 Now in its third year, the Galliard Homes Schools Enterprise Project is well underway. Nine schools from across West Essex, Redbridge and North London are competing over 12 weeks to raise as much money as possible for Haven House, and the game is well and truly on. Alongside their Galliard mentors, the pupils have been given £50 seed capital to set up their first fundraising event. Pupils are then expected to re-invest their cash into another fundraiser with the view of raising more and more funds with each event. Their Galliard mentors are on-hand to guide and help with planning to ensure the teams are budgeting effectively and everything is on track. This initiative has raised in excess of £50,000 to date for the Hospice.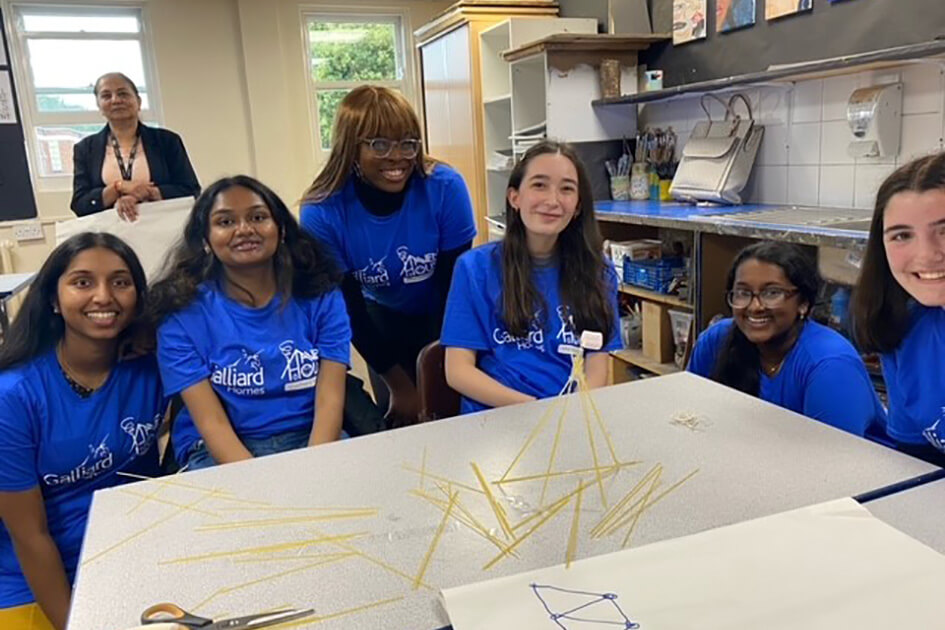 Ladywood Community Project
This small community-based group provides support and advocacy services to over 400 families who are struggling within the Ladywood Ward of Birmingham. This year we have provided funds to help cover the costs of their school holiday hunger programme which helps families with the rising costs of fuel and food during the school holidays. With the support of our subcontractors, we have also refurbished their community kitchen which is at the heart of the project.
SIFA Fireside
Located in Digbeth, Birmingham, SIFA Fireside operates a day centre that provides support and services for the adult homeless and vulnerably housed. The service provides clothing parcels, showers and meals to their clients as well as offering medical check-ups, employment advice and benefits information. As signatory members of their Building Employabilty Pledge we have also sponsored a photography exhibition showcasing the many faces of homelessness, produced all their creative and marketing materials and donated funds to keep their services operational.
The Trussel Trust
Long-term supporters of the Trussel Trust Foodbank, Galliard employees give generously throughout the year to ensure those in our local communities don't go without.
LGBTQ+
For a number of years we have supported the members of this community with funding and promotional campaigns. We have also sponsored the SHOUT Festival in 2020 and 2021.
Place2Be
This year we were a sponsor of the Place2Be Carol Concert. The charity plays an essential part in supporting children with mental health difficulties. Place2Be provides emotional support and counselling to children and young people in schools across England, Scotland and Wales, working closely with pupils to improve their emotional wellbeing.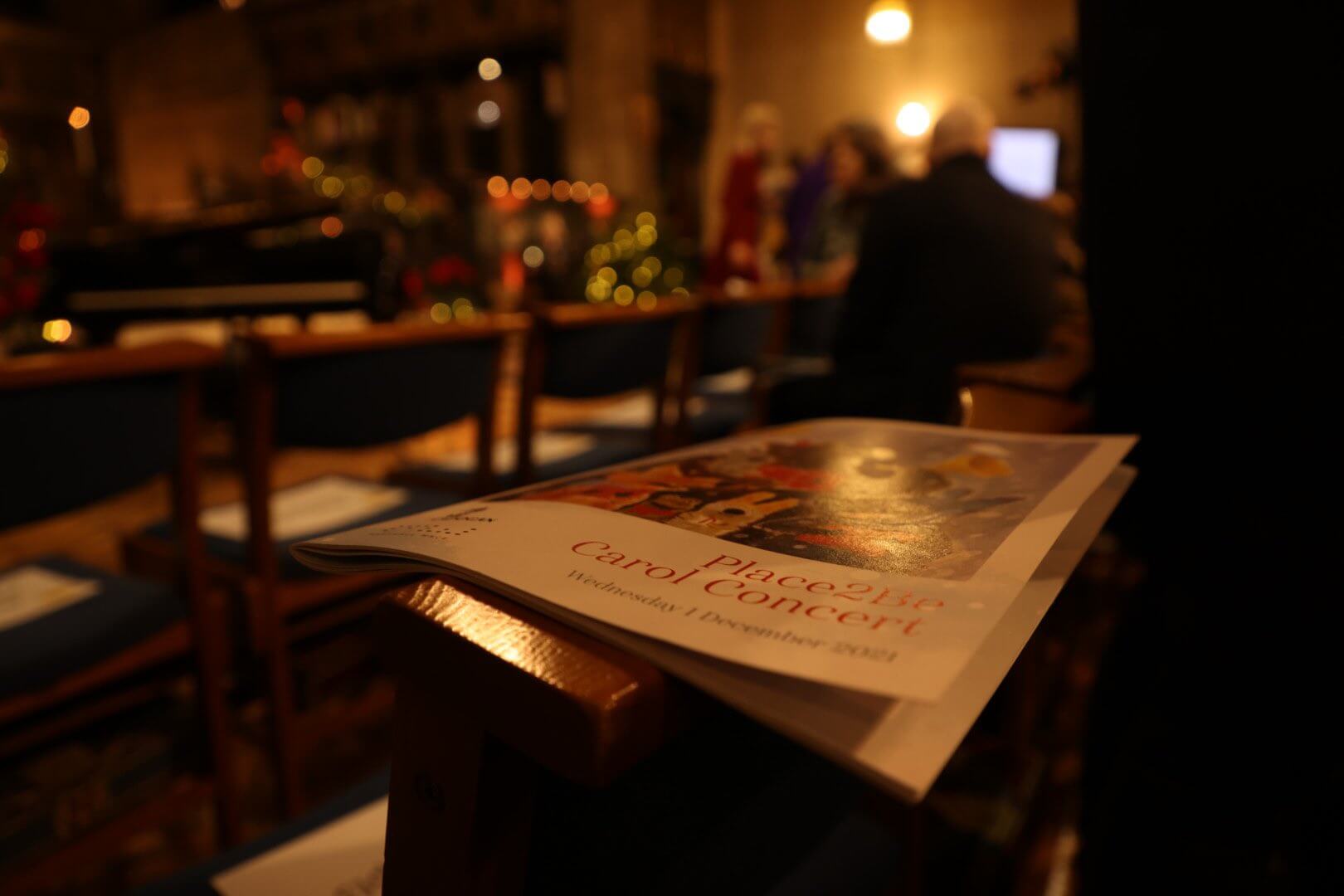 Looking ahead to 2022, we will continue our commitment to volunteering within the communities in which we live, work and build.
Edited: 28th February 2023