Galliard Sponsor The Job Show™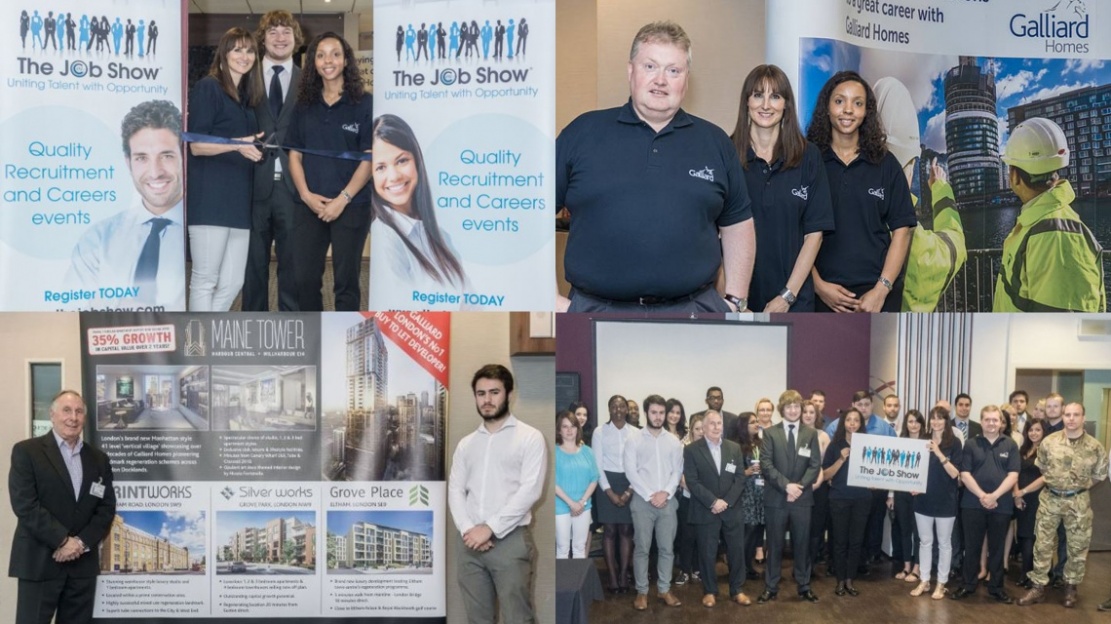 Award-winning East London developer Galliard Group has teamed up with the UK's fastest growing face-to-face recruitment and careers event to sponsor The Job Show™ London East.
The Job Show™ London East will take place on Thursday 18th June 2015 at West Ham Football Club and is a free-to-enter event showcasing dozens of companies recruiting in a range of fields.
Due to significant growth Galliard Group is on the lookout for talented, driven and ambitious individuals in the construction industry to work on a number of present and upcoming developments in London.
Stephen Conway, Chairman and Chief Executive of Galliard Group, says, "We are delighted to team up with The Job Show™ and aim to recruit people covering a wide range of roles for a vast number of our developments. Galliard is one of London's most successful regeneration specialists and has a proven track record in stadium land regeneration. Working closely with West Ham and Newham Council we want to recruit individuals with the skills and ability to assist in the transformation of the site into a residential and retail village to benefit all West Ham residents."
Galliard Group will be recruiting people in a range of roles from Site Managers, Quantity Surveyors, M&E Design Coordinators, Assistant M&E Site Engineers, Project Managers, Senior Site Managers, M&E Project Managers and Assistant M&E Design Coordinators.
The Job Show™ London East will be the latest in a long line of successful events around the country that gather together the region's best employers, training providers, universities, colleges and organisations.
The Job Show™ aims to offer job seekers the perfect platform to 'unite talent with opportunity' and come face-to-face with top employers seeking quality candidates. The idea behind The Job Show™ was sparked by the doom and gloom of a tough economic climate, when the founders recognised a need to revitalise traditional job seeking strategies, firmly believing that 'people buy people' and that a face-to-face meeting is vital in this digital age.
Victoria Clarke, Director of The Job Show™ went on to say, "We are delighted Galliard Group is the sponsor of our event offering exciting and inspiring opportunities in the construction industry. The Job Show™ London East will showcase some of the top recruiters in the East London region and is ideal for those already employed looking to improve their career prospects, train for a new career or simply get back into work. We are confident there is something for everyone."
The Job Show™ will take place at West Ham Football Club on Thursday 18th June 2015 from 10.30am - 4pm. Admission is free.
For further information, please visit thejobshow.com where you can register to attend. Alternatively, if you represent a company and are interested in booking a stand please contact Victoria on 01733 555163 or email victoria@thejobshow.com.
Edited: 22nd March 2022