Marketing Suites and Show Homes Opening to the Public on 21st May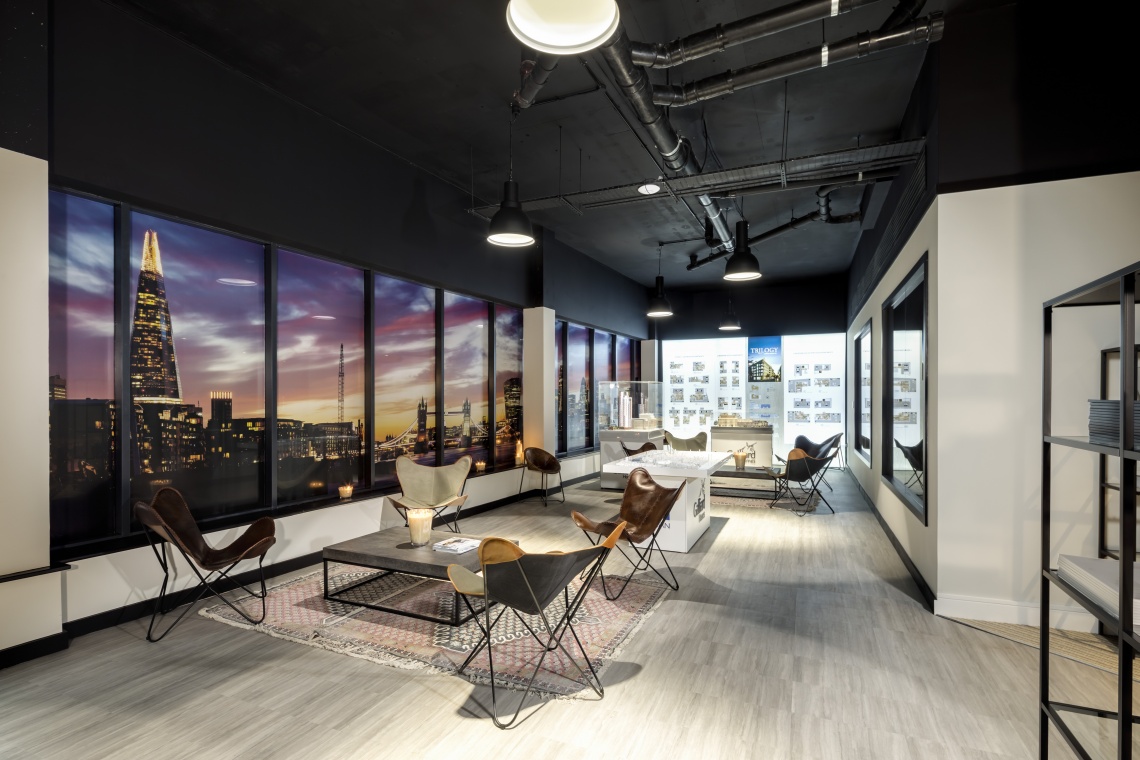 Following guidance from the Housing Secretary's Housing Market Restart report and Safe Working Charter, leading London developer Galliard Homes is reopening the company's marketing suites and show homes to the general public from Thursday 21st May 2020 at Galliard developments across London, with COVID-19 safeguarding and social distancing procedures in place.
About Galliard
Founded in 1992, Galliard is one of London's largest developers with a £3.6 billion (GDV) portfolio of nearly 6,500 homes developed or under construction, with over 1,000 apartments and houses priced in the capital from just £299,000 currently being marketed for sale via on-site marketing suites and show homes in London locations including Ealing, Borough, Islington, Leyton, Shoreditch, Southwark and Docklands.
Careful preparation work
During the lockdown works had already begun in preparation for this reopening and Galliard will be adopting and implementing stringent COVID-19 safeguarding procedures in order to ensure the safety of our customers, staff and their families.
Making appointments to visit our marketing suites
To ensure the safety of customers, staff and their families Galliard have implemented stringent new COVID-19 safeguarding procedures. Buyers will be encouraged to contact Galliard and make an appointment to visit a chosen marketing suite with appointments scheduled around off-peak commuter travel times and a minimal number of people attending the visits to assist with social distancing.
Galliard will avoid back-to-back viewings and will carefully control the number of people in the marketing suites to ensure that health and safety guidelines can be maintained. Should a customer arrive without an appointment and the marketing suite is dealing with another party, Galliard will ask the customer to return at an agreed time once the marketing suite is free.
Our marketing suites
When customers call to make an appointment they are advised to ask about allocated parking on site to help ensure an effortless arrival. The Galliard marketing suites are on average 2,000 sq. ft. in size providing spacious interiors where social distancing can be maintained, enabling visitors to relax and spend time reviewing the location, plots and floorplans for the various homes available for sale.
At the point-of-entry to the marketing suite face coverings, gloves and hand sanitiser are available for visitors and staff. Signage is on view to remind visitors to sanitise their hands on arrival and to avoid touching surfaces while visiting. Should visitors require refreshments chilled bottled water is available and there is a clean bathroom/washroom for visitors.
Floor markings have been placed around sales tools such as screens and development models to ensure two metre distancing and are also be in place to denote safe distance for sales team and customer seating positions. On all sites there is also the benefit of a dedicated safe and clean "green route" to the dressed show homes and view units. For additional peace of mind there is an enhanced sanitation and cleaning regime in place throughout each day at all marketing suites and show homes.
Our show homes
Galliard have arranged for all show homes and view units visits to be "contactless" so all doors inside the show apartments and houses will be open, with lights switched on to remove the need to touch handles and switches.
During the viewing of a show home the Galliard customer sales advisor will stand at a discreet distance to ensure social distancing or alternatively the customer view the show home alone and ask questions either via telephone on WhatsApp or once they exit the show unit.
Our marketing material
Public Health England do not believe that COVID-19 can be transmitted by printed brochures and documents, however as an extra precaution to help safeguard customers Galliard will not be utilising brochures, floor plans or reservation documents as once was the norm. Instead these can either be viewed in large format on a wall; pre-packaged with freshly washed or glove covered hands for the customer to view or take away; or electronic copies sent remotely to a customer's smartphone, tablet or MAC/PC.
Authorising documents and agreements
In order to help safeguard customers Galliard will endeavour to take reservation details and payments over the telephone, cutting down face-to-face interaction, and customer signatures can be obtained digitally or exchanged remotely.
The Galliard sales team
The Galliard sales team is fully briefed and trained in terms of employee COVID-19 safeguarding and local managers will routinely check colleagues health and wellbeing as Galliard is determined to have safe workplaces for both customers and the sales team. The marketing suites and show homes will be operated with minimal staff to help maintain social distancing and assessments have been carried out at each development to ensure that the sales teams and visitors can be safely accommodated whilst observing social distancing protocol.
To help ensure their safety and keep the public transport system free for key workers/NHS staff Galliard's sales team will be travelling to the marketing suites by either car, bicycle or on foot whilst also working to avoiding peak traffic times. Everyone entering and exiting a marketing suite will be required to wash or sanitise their hands and face masks and gloves are available to assist with safeguarding.
Our developments and homes for sale
Galliard residential developments in London include Westgate House in Ealing, a scheme of studio suites and one bedroom apartments priced from £299,000; Trilogy on Harper Road in Borough, a scheme of one, two and three bedroom apartments with prices starting from £1,130,000; Tower Bridge Road in Southwark, a scheme of deluxe studio, one, two and three bedroom apartments with prices starting from £795,000 and Harbour Central in London Docklands, providing one and three bedroom apartments priced from £710,000.
Other London developments include The Stage in Shoreditch, the transformation of William Shakespeare's historic Curtain Theatre site into a mixed use scheme providing studio suites, one, two and three bedroom apartments priced from £699,000; Church Road in Leyton, providing one, two and three bedroom apartments priced from £325,000 and Orchard Wharf, a London Docklands scheme of apartments and duplexes with prices from £460,000.
Virtual tours
Galliard is also offering customers 'virtual tours' of show homes, a truly interactive 360 degree tour of a property where the Galliard sales advisor guides the buyer remotely through the home, talking through its features with them and answering questions, just as they do in the real world.
Contact us to make a viewing appointment
Buyers wanting to book a marketing suite/show home visit or have a 'virtual viewing' of a Galliard property should contact Galliard on Tel: +44 (0)20 3409 2270 or visit: www.galliardhomes.com
Summary
Galliard's product and service is the same, even if our workplaces and safeguarding procedures are now different in order to safeguard against COVID-19. Our focus is to ensure that our customers and employees can be confident about their wellbeing whilst visiting our marketing suites and show homes. Galliard have put in place detailed guidelines and are certain that we can operate safely from each of our marketing locations and provide our usual industry leading sales offering to our customers.
Sincerely Yours,
David Galman
Sales & Marketing Director
Galliard Homes
Edited: 31st August 2023