Galliard Homes in Partnership with Sky Glass TV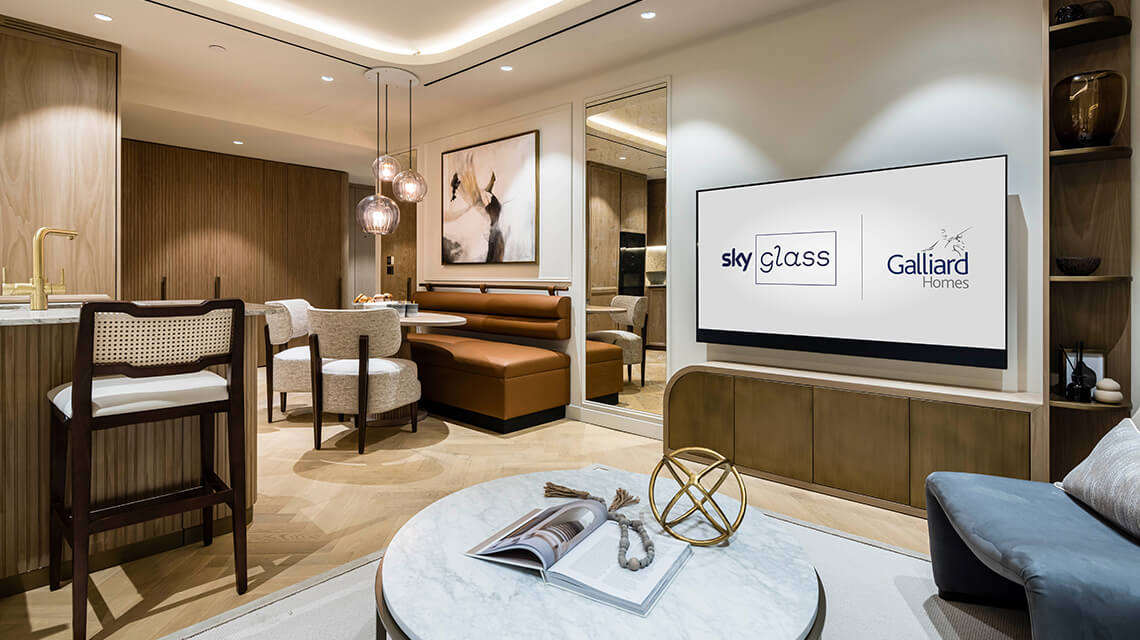 We are delighted to announce our unique partnership with Sky and its revolutionary Sky Glass TV.
Sky Glass is a new, revolutionary technology that we are thrilled to be rolling out to each home at TCRW SOHO, offering a 'no dish, no box, no cabling' service. As the first homebuilder to offer Sky Glass included with the home, we look forward to continuing to implement this technology beyond TCRW SOHO, committing to excellent connectivity for our residents in the future, too.
Speaking of the new partnership, Galliard Homes' Executive Director and Chief Marketing Officer, Gary Conway, says: "We always market the lifestyle advantages of our homes, but to actually provide one in the home, in the form of Sky Glass, as part of the purchase, is great for the Galliard brand and nobody else is doing it."
If you're not already familiar with Sky Glass and its capabilities, this pioneering technology eliminates the need for clunky boxes or satellite dishes – it offers an all-encompassing product where everything is built into the TV; all you need to do is plug it in and connect to WiFi. Taking 'Smart TV' to the next level, Sky Glass is voice-activated and quickly learns what you like to watch, offering tailored recommendations. Create playlists of your favourite shows, store recordings in the cloud and enjoy all your apps in one place.
Each TV boasts Quantum Dot technology for the ultimate pixel-perfect experience as well as a powerful, built-in subwoofer for faultless sound quality. Whether you're watching the latest movie, catching up on your favourite boxset or enjoying your favourite sport from the comfort of your own sofa, Sky Glass offers an experience like no other.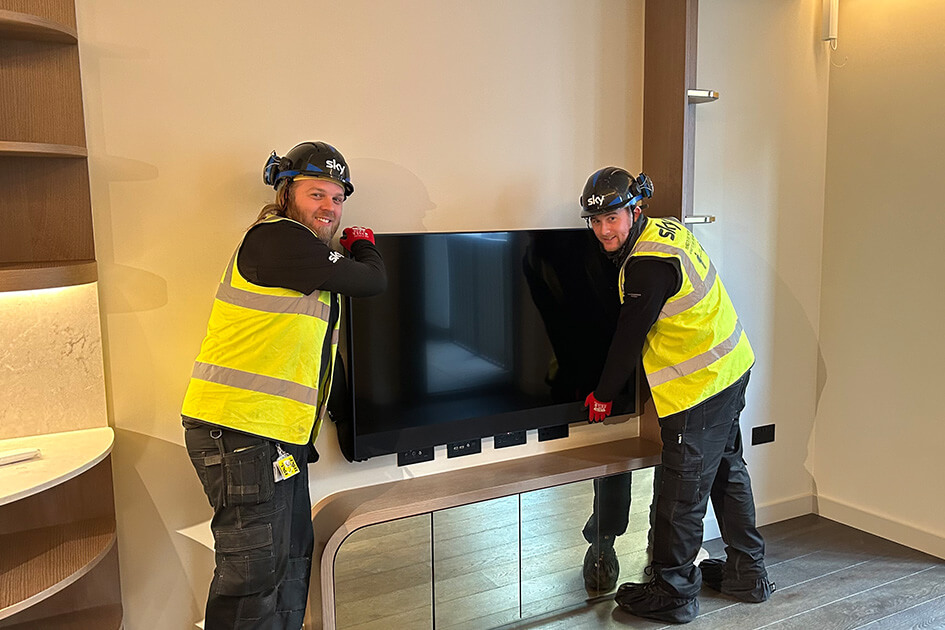 "We believe Galliard is at the forefront of the industry when it comes to connectivity and infrastructure, and our partnership with Sky perfectly aligns with our strategic aim to promote environmental sustainability and deliver future-proof homes," says Raphael Feigin, Head of Connectivity & Infrastructure at Galliard.
With Sky Glass pre-installed during the construction phase at no extra cost, residents of TCRW SOHO can move straight into their new luxury home and pick back up on their favourite boxsets in the same day. Galliard Homes also include a one-year subscription to Sky within the package, meaning that residents of TCRW SOHO receive this revolutionary technology complimentary for the first year.
TCRW SOHO is a landmark scheme situated at the top of Dean Street, directly above the brand-new Elizabeth line station at Tottenham Court Road, and directly in the beating heart of the West End. Comprising 81 suites, apartments and penthouses, each home at TCRW SOHO exudes luxury like no other. Made up of two prominent buildings, one with an art-deco-style exterior, the other with a more traditional Georgian-inspired façade, TCRW SOHO presents the first collaboration that Sky has entered with a home builder.
"Our goal with housebuilders was always to get Sky Glass into homebuyers' homes when they move in. We have made it happen, and that is down to a true partnership approach with Galliard and exciting plans to come, not just with Galliard leading the way, but shaping how we operate across the housebuilding industry," says Richard Harding, Sky Commercial Partnerships Lead – New Build.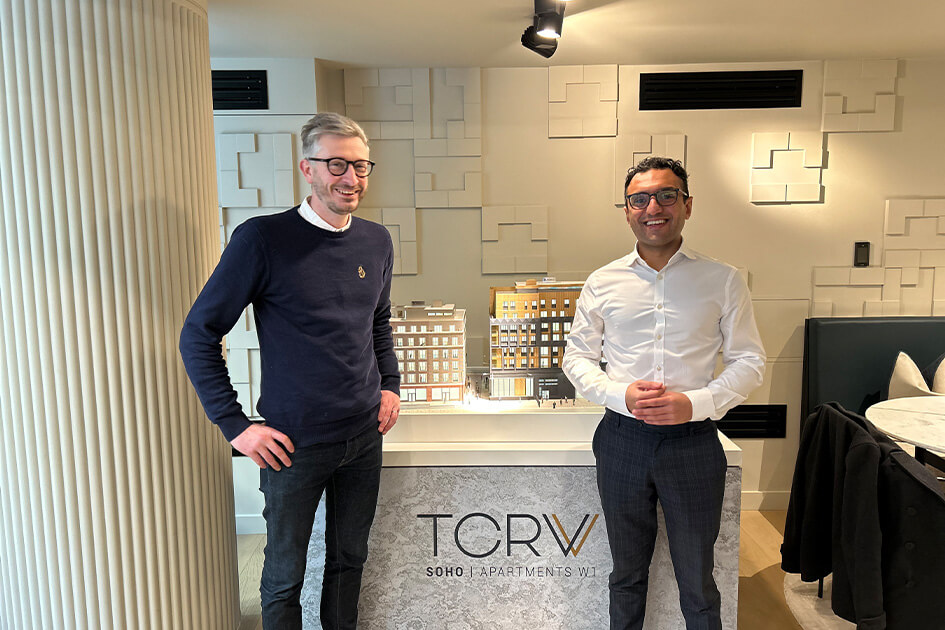 Gary Conway says about the rollout at TCRW SOHO: "The best of everything - interior design, bespoke joinery, fixtures, and fittings. But the lifestyle piece is so important too, and we wanted to get the best entertainment systems within the home as well, without it being clunky or detracting from the look and feel of the apartments."
With our portfolio already future-proofed with Fibre To The Premises (FTTP) supported by a range of full-fibre Internet Service Providers (ISP), this exciting partnership will amplify Galliard's quest for building connected homes.
"Our partnership with Sky contributes to our mission to deliver connected homes, and the partnership has been made possible through our proactive approach to connectivity and infrastructure," says Raphael Feigin.
"The connected home is rapidly rising up homebuyers' list of priorities. Schools and transport links will invariably be at the top; a developer cannot influence either. However, we can control the level of connectivity in the home, and Galliard is leading the way. It will be interesting to see if the industry keeps up."
Find out more in Showhouse magazine.
For more information about this exciting offering at TCRW SOHO, please get in touch with our sales team on 020 3409 2270 .
Edited: 24th August 2023