Living in Camden, London NW1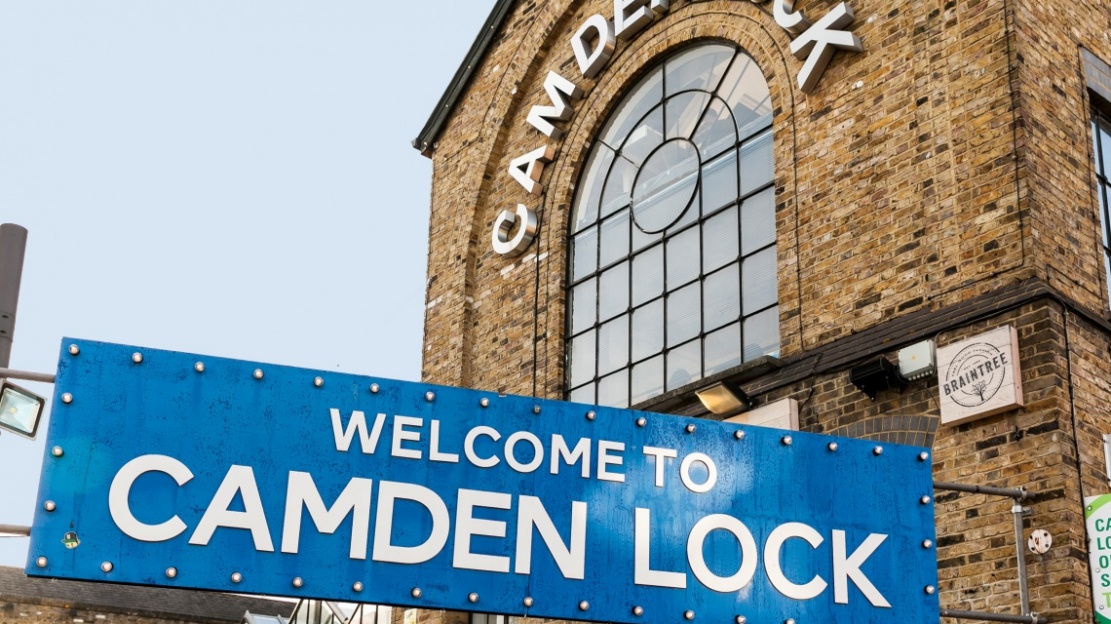 Best known for its quirky and cool surroundings, Camden is a mixed bag of entertainment and diversity.
Camden is the place to go in order to discover adventure and try something new, with its range of eclectic restaurants, buzzing nightclubs and not forgetting the ever popular Camden Market, there is always something new to explore. This location has the benefit of being close to both London's Kings Cross and Euston Station which is ideal for both commuters and students too. A medley of excitement, culture and food all in one place, Camden has it all.
Property in Camden
Carlow House
Now sold out, Carlow House is a former Edwardian warehouse that has been transformed to present a mix of 1930s glamour and contemporary style. 85 luxury suites, either one or two bedrooms, make up this development, all designed to offer loft-style interiors. Only a short seven minute walk away from Camden Town, Carlow House exudes indulgence and lavish living.
History of Camden
Even though Camden is famous for its markets, dating all the way back to the 1970s, it was once, surprisingly, a quiet countryside location in the 18th century but that soon changed when landowners and other affluent people began to develop the area in 1791. Fast forward to 1820 and the completed construction of Camden Lock meant that Camden's popularity increased rapidly and was bustling by the late 19th century. Since then the entertainment and cuisine within the area has continued to evolve making Camden the exciting area that it is today.
Places of Interest
Food and Nightlife
Despite the fact that Camden is not best known for its fine dining and gourmet restaurants, there are many exciting and eclectic offerings to choose from. This is the place to be if you want to experience countless genres of cuisine, all within walking distance of each other. La Patagonia is an Argentine restaurant where one can enjoy delicious food and even the occasional tango performance. For a more oriental feel, Shimogamo will most certainly fit the bill with a wide selection of Japanese food on its tempting menu. Even the authentic flavours of Greece are on offer at Alexander the Great, where one can relish in the traditional Greek atmosphere in this welcoming and friendly restaurant that is full of character. For those in need of a good, old-fashioned burger, then Honest Burger is the place to go and its growing reputation throughout the city is for good reason, this inviting restaurant is tucked away inside the food mall of Camden Lock Market.
The exciting nightlife that occurs in Camden adds to its attraction because there is such an assortment of places to go, from the more affordable to the more upmarket. Starting with the more expensive, The Jazz Café is always a popular destination because of the music variety they have to offer. Whether you want funk, soul, hip-hop and of course jazz, then The Jazz Café will have you covered. Cocktails are always a favourite amongst party-goers and with the affordable cocktail menu at Fifty Five, it is no wonder why it is such a popular place to go of a night time. To add to the endless list of nightclubs that lie within Camden, KOKO is a place that cannot be missed if an electrifying evening is what you are looking for; the rooftop terrace that overlooks the high street makes it all the more exciting and unique.
Tourist Attractions and Entertainment
Camden Markets
Lively and full of culture, the Camden Markets are considered to be one of the most popular attractions in London and draw in an astonishing 100,000 visitors each weekend. Here you will find an array of mouth-watering street food and a selection of different artists, designers and antiques. Lock Live is a popular event that has taken place at the market for the past three years, where one can expect a variety of music performances which makes the experiences that bit more enjoyable.
The Roundhouse
This venue is owned by the Roundhouse Charity and this is without a doubt one of the most outstanding features that Camden has to offer. The Roundhouse puts on an abundance of excellent shows including musicians, hilarious comedians and classic film showings. Anyone would regret missing out on this fabulous venue in Camden Town.
Camden Arts Centre
This is a place where art lovers can marvel at various art displays and exhibitions. In the Camden Arts Centre, one can immerse themselves in the culture of contemporary art and widen their interest and knowledge by attending gallery tours, plus there is even something for children to sink their teeth into with the offering of children's creativity activities.
Jewish Museum London
The Jewish Museum, which was reopened in 2010 after undergoing a £10 million conversion, holds powerful galleries and displays about Jewish culture, from the Holocaust to Jewish ceremonies. This cultural attraction is an impressive place that will let visitors explore other traditions and appreciate a different way of life.
Green Space
Primrose Hill is a stunning and peaceful area of London and is just a 20 minute stroll from Camden. This is the perfect location to escape from the madness of city life and maybe even spot a celebrity! Primrose Hill offers breathtaking views across London and an abundance of luscious greenery, ideal for dog walking and picnics in the sunshine. Similarly to this tranquil space of greenery, Regent's Park is only an eight minute walk away and is another popular area of London for relaxation and a change of scenery.
Health and Fitness
Like most places in London, Camden is no exception when it comes to health and fitness. The town is home to both a Fitness First gym and a branch of the popular Soho Gyms. Here one can take full advantage of the cardio facilities and also enjoy a wide choice of classes, from spinning to body pump, there is sure to be something to take your fancy.
Education
University College London
This university is only 25-30 minutes' walk away. There are also direct bus routes from Camden.
Royal Academy of Dramatic Arts
Royal Academy of Dramatic Arts is only a 30 minute walk, while it's a 10 minute journey from Camden Town station to Goodge Street station on the Northern Line.
Council
Transport
Underground
Easy access to the Northern line with Camden Town Station, Chalk Farm Station, Mornington Crescent all within close proximity and Kings Cross St Pancras and Euston Station close by as well. This convenient access to the Northern line can get you to Bank in 30 minutes or less.
Overground
Camden Road Overground station is another convenient travel option that the town has to offer.
Looking for a property near Camden? Click here to browse our developments or get in touch with our sales team on 020 3409 2270.
Edited: 28th September 2023