The History of Chelmsford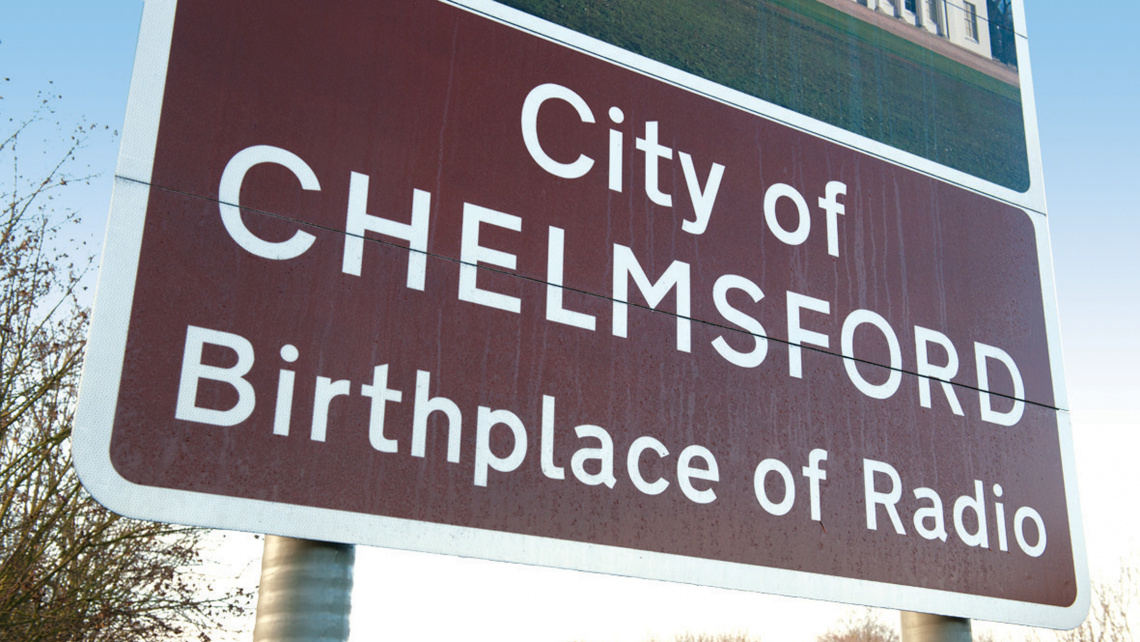 The cosmopolitan city of Chelmsford is ideal for those who want quick access to London, whilst embracing the country lifestyle; add in a pinch of rich history and culture, and this is the perfect suburban location.
Radio Birthplace
A life-size statue of Guglielmo Marconi proudly stands in Marconi Plaza in Chelmsford. It was erected in 2008 to coincide with International Marconi Day.
Marconi invented the first successful long-distance telegraph; he was based in Chelmsford due to its close location to London. In 1898 he set up the world's first wireless factory in the area, and in 1901 he broadcast the first transatlantic radio signal.
His invention is credited as saving many lives in the Titanic Disaster in 1912. Marconi's wireless 'CQD' system (akin to today's SOS signal) boomed across the Atlantic to other ships in the area. Survivors of the disaster used the wireless to contact their families.
Chelmsford is now known as the birthplace of radio because of Marconi's innovative invention.
Royal Association
Chelmsford is well-known for its top-notch grammar schools and for its notable alumni, including those associated with royalty. Mathematician and advisor to Queen Elizabeth I, John Dee, was educated at The Chelmsford Catholic School (now known as King Edward VI Grammar School).
King Edward VI founded the King Edward VI Grammar School by Royal Charter in 1551. The school has maintained an outstanding record of education and is a sought-after school in the region.
Food Facts
In 1954, Britvic (formerly known as British Vitamin Products Company) built its factory in Chelmsford. The company changed its name in 1971.
The city was home to the soft drink manufacturer who produces products such as Pepsi, 7 Up and Robinson's Fruit Juice.
Britvic sadly moved its headquarters from Chelmsford to Hemel Hempstead in Hertfordshire in 2012.
The Chelmsford factory was acquired by Aberdeen Asset Management last year, who plan to demolish the building to make way for a retail and business park.
Witch Trials
In the 16th century, Chelmsford was part of the national and international witch trials, the alleged witches were thought to be operating as an organised threat to Christendom. Those accused were portrayed as being worshippers of the Devil. The first witch trials took place in Chelmsford in 1566, and the second and third witch trials took place in the city in 1579 and 1589.
The witch trials ended globally in 1750, after witch-burning and torture was outlawed by Maria Theresa.
Edited: 24th February 2021