Living in Leicester Square, London WC2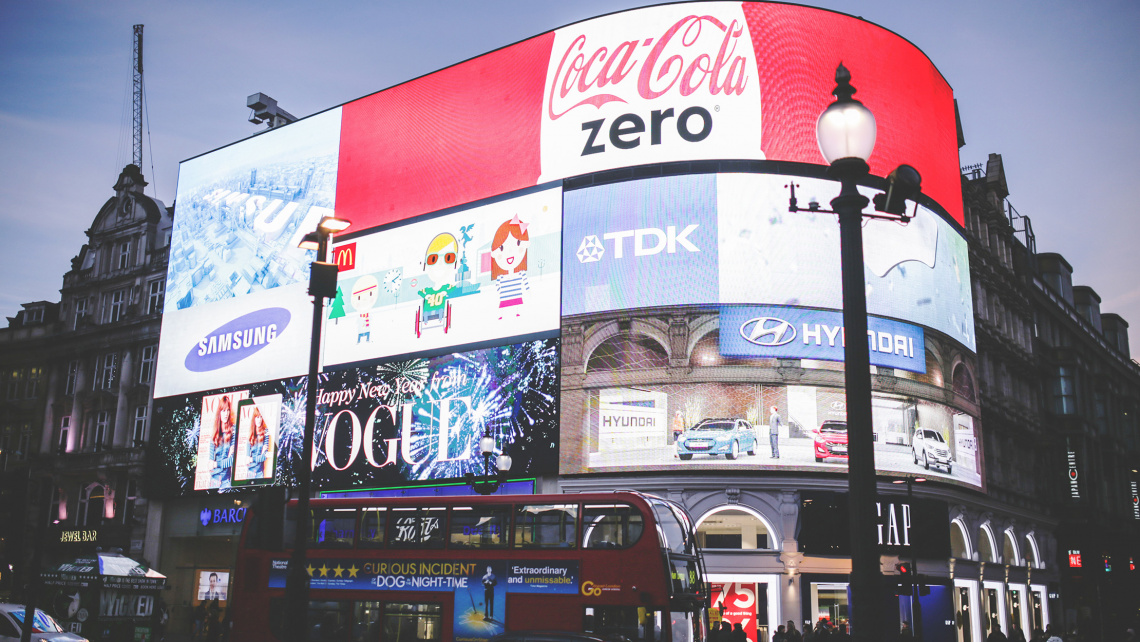 Surrounded by Chinatown, Covent Garden and Piccadilly Circus, Leicester Square is the epicentre of London's vibrant West End scene.
One can guarantee nothing but entertainment, atmosphere and celebrity spotting when visiting this area of London; it is even one of the main location's that hosts many celebrated film premieres. In addition to boasting a contagious city buzz, a rich history also lies beneath the streets of Leicester Square.
History of Leicester Square
The history of London's Leicester Square dates all the way back to 1631 when the 2nd Earl of Leicester acquired a sizeable lot of land in St. Martin's Field, then later created a palatial residence himself called Leicester House in 1635.
Leicester Square's reputation as the city's entertainment powerhouse began in the mid-19th century when the Royal Panoptican of Science and Arts was established, which was later revived as The Alhambra Theatre. 1937 was a significant year for this entertainment district because it was when the iconic Odeon Cinema was built, an aspect which is still immensely popular and made Leicester Square into the 'Cinema Land' it is known and loved for today.
Places of Interest
Food and Drink
Bubba Gump Shrimp Co.
We all know and love the film, Forrest Gump, so what could be better than eating in a restaurant that is solely dedicated to it? You can enjoy 'Mama Blue's Southern Charmed Fried Shrimp' while surrounded by Forrest Gump memorabilia at Bubba Gump Shrimp Co. This vibrant American-style restaurant is a perfect choice for a pre-theatre dinner considering it is just a stone's throw away from The Prince of Wales Theatre.
Heliot Steak House
Diners can enjoy fine food as well as an energetic ambience as this restaurant overlooks the principal casino gaming floor of The Hippodrome. The Heliot Steak House offers prime cuts of beef and a delectable selection of sides and toppings to choose from. One of the most popular digital restaurant reservation services, Bookatable, has even rated this place as the best steak restaurant in London.
Ruby Blue
For an unforgettable West End experience, Ruby Blue is the place to go. Immerse yourself in the glitz and glamour of this opulent venue and make a night of it! Indulge in a sumptuous slab of Glazed BBQ Ribs or a juicy Falafel Burger followed by Caramelised Banana Waffles, then make your way over to the nightclub area and let your hair down. If taking over the dance floor isn't your thing, enjoy an al fresco tipple overlooking the bustle of Leicester Square from the balcony.
Yalla Yalla
The quaint Lebanese restaurant Yalla Yalla is hidden away in the narrow streets of Soho, and is just a stroll from Leicester Square station. Square Meal has sung its praises by saying: 'Each item comes bursting with flavour, from smoky Baba Gannouj to spicy Soujoc Sausages or Crispy Makale Samak.' If all of that doesn't sound mouth-watering enough, be prepared to drool when you check out the dessert menu full of Lebanese treats that you will not be able to say no to.
Bars and Nightlife
Bar Rumba
Painting the town red in the West End does not necessarily have to break the bank, which is why the flamboyant bar and nightclub Bar Rumba is popular amongst London's party-goers. Why not take full advantage of an elongated happy hour between 6-9pm where you can enjoy an array of exciting cocktails or party the night away at some of the most popular themed nights in town.
Icon Balcony Bar
Lose yourself in the opulence of this swanky bar in Leicester Square's Empire Casino and enjoy your favourite tipple in the candlelit ambience. The bar staff is always praised for their mixology skills, especially when it comes to their speciality dessert-inspired cocktails. If you are lucky you might even be able to spot a celebrity or two at Icon Balcony Bar, as word along the grape vine is that this a popular hang-out spot amongst the likes of Julia Roberts and Madonna.
Piccadilly Institute
For a truly effervescent night out, Piccadilly Institute will not disappoint as it boasts six different musically-themed rooms so will cater to all tastes. Start the night listening to cool R&B music and as the night goes on, sing your heart out to cheesy guilty pleasures in the Pop room. Piccadilly Institute has excellently summarised what a night out there would be like in four simple words, 'quirky, divine, silly, sublime.'
Zoo Bar
There is no better excuse for dusting off your dancing shoes than a night on the town at Zoo Bar. Whether you fancy casual after-work drinks to start the weekend or a wild boogie with friends, this electric venue will accommodate every need. We are not sure about you but for us, swish décor, a contagious atmosphere and classic cocktail combinations are the perfect ingredients for a fantastic night out.
Waxy O'Connor's
To get an authentic slice of the loveable Irish charm in the middle of the city, this renowned Irish pub is the place to be. The rustic décor at Waxy O'Connor's radiates a cosy and inviting atmosphere, while the traditional live Irish music will guarantee customers pure enjoyment and keep them coming back for more.
Entertainment and Tourist Attractions
The Comedy Store
Everyone loves a good laugh and that is exactly what to expect from a trip to The Comedy Store. There is no surprise that this venue has been labelled as the best comedy club in the city, as customers can enjoy side-splitting stand-up comedy, hysterical improvisation sets and an infectious atmosphere.
'Theatreland'
It is a fact that it is simply a crime to take a trip to the West End without seeing a show. There is nothing better than watching an all-singing and all-dancing spectacle that will guarantee to blow your socks off. With renowned theatres scattered everywhere, the magic of London's 'Theatreland' is an experience that you would be a fool to miss.
The Hippodrome
If you are looking for extraordinary late-night entertainment, then look no further than the legendary Hippodrome Casino. Showcasing numerous theatrical and musical events, fine dining experiences and buzzing gaming floors, the possibilities are endless at this iconic West End venue.
Chinatown
Who says you need to fork out the big bucks to visit the Far East? Just a brisk stroll away from Leicester Square Tube station sits Chinatown, one of the most celebrated attractions in the district. The best time to visit Chinatown is without a doubt Chinese New Year, as you can get lost in the enchanting celebration which is an experience not to miss.
'Cinema Land'
If you haven't been to a cinema in Leicester Square then you have not a true motion picture experience. One of the most defining features of Leicester Square is of course its array of choice cinemas. The main ones are Odeon, Empire and View and the screens are so grand that they can even seat as many as 1,700 people! For an extra treat, you can even go on celebrity watch during the next big Hollywood premiere, which often takes place in Leicester Square.
Shopping
Leicester Square has an array of shops amongst the lights and excitement of the area which are favourite destinations of Londoners and tourists alike.
M&M's World
This is a hotspot for those with a sweet tooth because nothing could get better than giant tubes of those little balls of chocolatey goodness. You can even take your love for the delicious sweets even further by buying lots of different merchandise, after all who wouldn't want an M&M's bedspread?
Foyles Bookshop
Immerse yourself in fanatical fiction, spellbinding stories and transfixing true tales; any genre of book you can think of really. This vast bookshop on Charing Cross Road will unleash your inner bookworm, there are even exciting book signings and literary events that take place, so get your reading glasses on and be prepared to fill your brain with knowledge.
Cecil Court
Take a step back in time in this traditional pedestrianised street that is home to an assortment of quaint Victorian bookshops. Whether you are an avid book-lover or want to find a truly unique gift for someone who is, Cecil Court is most certainly worth the trip.
Fun Facts about Leicester Square
If you visit Leicester Square, you might notice a statue or two around the area. Sculptures of quintessential English entertainers, including William Shakespeare, Sir Isaac Newton and Charlie Chaplin can be seen throughout the Square and they commemorate these icons who once resided or entertained in the area.
Local Council
Getting There
By Tube
Leicester Square Station
Served by the Northern and the Piccadilly line, Leicester Square station is superbly connected to the rest of the city, boasting a 10 minute journey time from Kings Cross St Pancras and just an 18 minute trip to Bank station.
Piccadilly Circus Station
The Bakerloo line and the Piccadilly line run from Piccadilly Circus station, so passengers can expect impressive journey times to key destinations from this station; London Paddington is accessible in just 12 minutes and Liverpool Street is reachable in 24 minutes.
By Rail
Charing Cross Railway Station
Passengers can boards Southeastern trains to locations including Canterbury West in just over half an hour and Bexleyheath in an impressive 35 minutes from Charing Cross Railway station.
Edited: 20th March 2023