London's West End: Ultimate Shopping Experience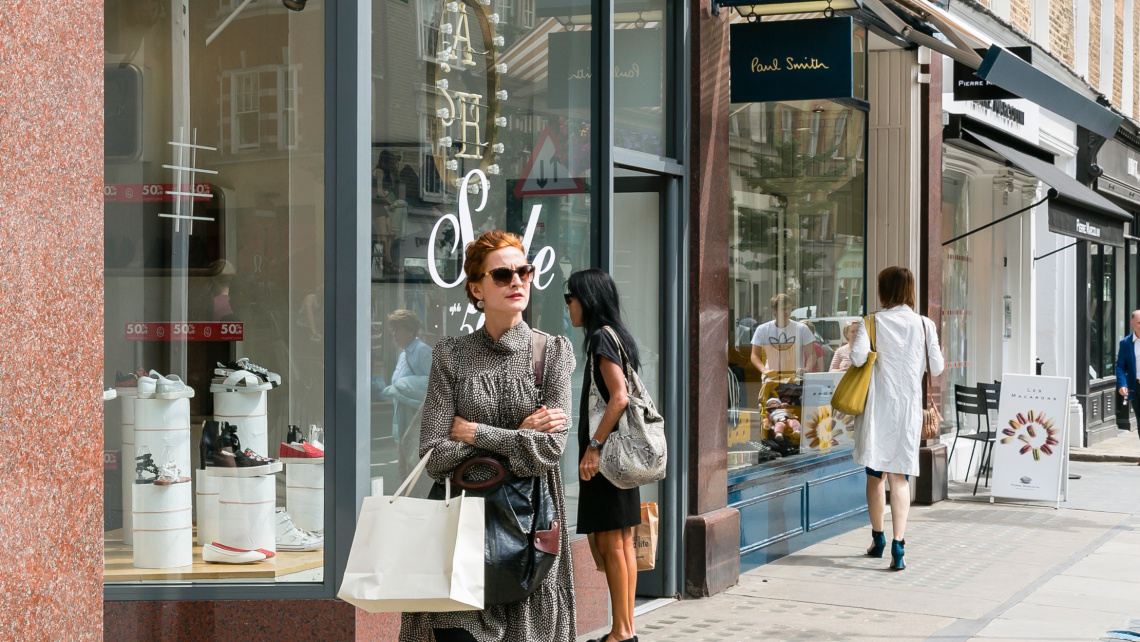 London's West End is world-renowned for its luxurious shopping options. From the hundreds of designer and high street brands on offer on Oxford Street to the chic, independent boutiques in Marylebone, shoppers are truly spoilt for choice.
TCRW is a unique offering of decadent apartments by Galliard Homes. Situated in the heart of Soho, the lucky few who purchase at this enviable address will be extremely close to the endless shopping options that the West End has to offer.
Marylebone
Marylebone has become famous for its expertise in fashion with its numerous exquisite boutiques. For instance Kabiri offers a range of luxury jewellery with the finest of designer brands, many by designer Vicente Gracia and Carla Amorim. Kj's Laundry located on Marylebone Lane has been described as, 'the dream child of Jane Ellis and Kate Allden.' This fabulous boutique provides classic print and jersey dresses whilst labels such as Vanessa Bruno Athe and IRO are also available.
Although fashion is a priority in Marylebone, Cadenhead offers a unique selection of whisky to keep any gentlemen occupied. The independent whisky bottler has a variety of barrels from Scotland and bottles them without any intervention.
Marylebone offers an array of stylish cocktail bars and chic restaurants to relax and unwind in after a long days shopping. A popular choice at the top of many Marylebone shoppers' and celebrity lists includes Chilterns Firehouse. The long reservation list may be daunting but their gated gardens are doors to food heaven and their skillful chefs will cook you the most lavish meal.
Bond Street
Bond Street is known for its elegant stores and is home to some of the most prestigious designer bands such as Versace and Prada. Although high-end fashion is the main focus, the historic area also attracts many antique enthusiasts. Numerous antique stores and markets have opened including Sotheby's Auction House selling exquisite British paintings and art work. Bond Street is the perfect place for gift shopping and splurging on extravagant gifts. Jewellery lovers will be drawn to Cartier and Tiffany & Co. which are perfect for buying lavish diamonds for that special someone.
Oxford Street
Oxford Street covers a stretch of over one and a half miles of shopping bliss. Famous for its iconic department stores and high street brands, with over 300 stores, Oxford Street is said to be the busiest shopping street in Europe.
Selfridges can also be found on Oxford Street and boasts 10 acres of shopping space including two exhibition halls and 11 places to eat. The department store has six floors which offer clothing, accessories, homeware and technology and features the world's largest denim department with over 11,000 pairs of jeans by more than 60 different designers. With all this variety, it's easy to see why Selfridges was voted the best department store in the world.
Knightsbridge
High-end fashion is a necessity on the streets of Knightsbridge and is home to the world-famous Harrods; one of the most popular London department stores. Harrods is synonymous with London and luxury, as well as its iconic green shopping bags and prestigious first-class service. Long weekday shopping hours ensure that shoppers can make the most of the store after their working day and with one of the largest personal shopping teams in the world, Harrods really does provide an unrivalled shopping experience.
Another classic department store is Harvey Nichols. Boasting eight floors complete with restaurants and bars, Harvey Nichols is famous for its big designer labels and is considered to be one of the best retailers for Alexander McQueen and Versace. Not only does Harvey Nichols offer products but there are many in-store services available for customers such as a hair and nail salon.
For shoppers who prefer individual designer stores Sloane Street is the place to shop with over seven designer stores including Christian Dior and Chanel.
Covent Garden
The heart of Covent Garden is bought to life by the lively shopping destination of St Martins Courtyard. The stores offer a diverse collection of unique fashion styles which have 'Wardrobe Consultants' offering personal styling and shopping guidance.
Covent Garden has three main market halls. The Apple Market and East Colonnade Market have stunning collections of British homemade goods, jewellery and homeware and are open every day of the week. The Jubilee Market offers even more diversity with antique stalls on Monday, general market stalls from Tuesday to Friday and quirky arts and crafts over the weekend. Covent Garden is the perfect place for family shopping trips as the cobbled streets are full with skilled and talented street performers that attract large crowds.
Looking for a luxury apartment in the West End? Find out further information about the availability of TCRW in Soho.
Edited: 17th November 2022