7 Playlists to Listen to at Home for Every Occasion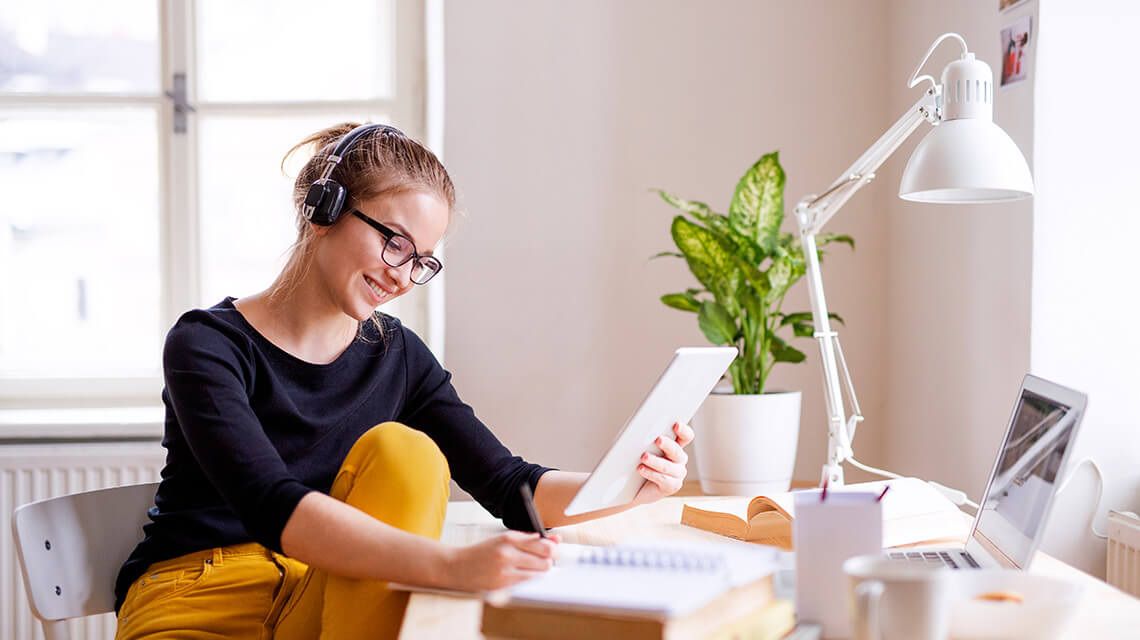 Over the last two years, 'home' has become not just a sanctuary but, for many of us, a new workplace, a space to relax, and even a gym for some.
As we move away from the tradition of office working and into a new era where remote working is the new normal, the lines between 'home' and the rest of everyday life can easily become blurred. Yet something as simple as a soundtrack can allow you to set the mood accordingly and transform your space to suit whatever you plan on using it for — be it a home workout, a quiet night in on the sofa, an afternoon in the kitchen or getting important business done.
Our in-house marketing team have taken on the role of 'DJ' and have carefully curated a selection of musical mixes for every scenario, all-year-round. These powerful playlists have been created with love and are guaranteed to help break the monotony of home-based life.
Moving in
Despite being an exciting and — in most cases — highly rewarding life achievement, the actual physical process of moving into a new home can often prove to be exhausting and overwhelming. To help take the stress out of your all-important moving day, we've created a feel-good playlist for the big event.
Turn unpacking boxes into a fun task as you sing along to the uplifting 70s lyrics of songs from CHIC, Chaka Khan and Bee Gees, modern grooves from Mark Ronson and Scissor Sisters, and the latest hits from the likes of Lizzo, Dua Lipa and Bruno Mars. Listen out for various songs fitting the 'moving home' theme too!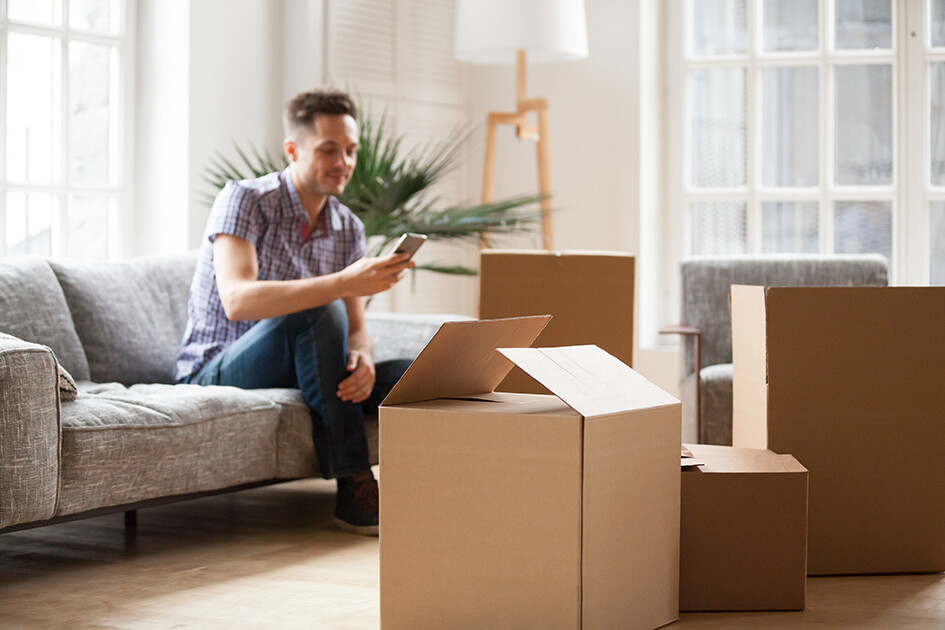 Music for your home workout
Nobody likes working out in silence… We've put together a mix of songs for people who need something lively with a beat while they get their sweat on at home. This playlist is guaranteed to set your heart racing and your blood pumping, whether you are about to do 100 star jumps or complete a 20-minute indoor cycle. But be warned: this is not a yoga soundtrack; this is an eclectic mix of house, techno and upbeat disco intended for a high-intensity workout!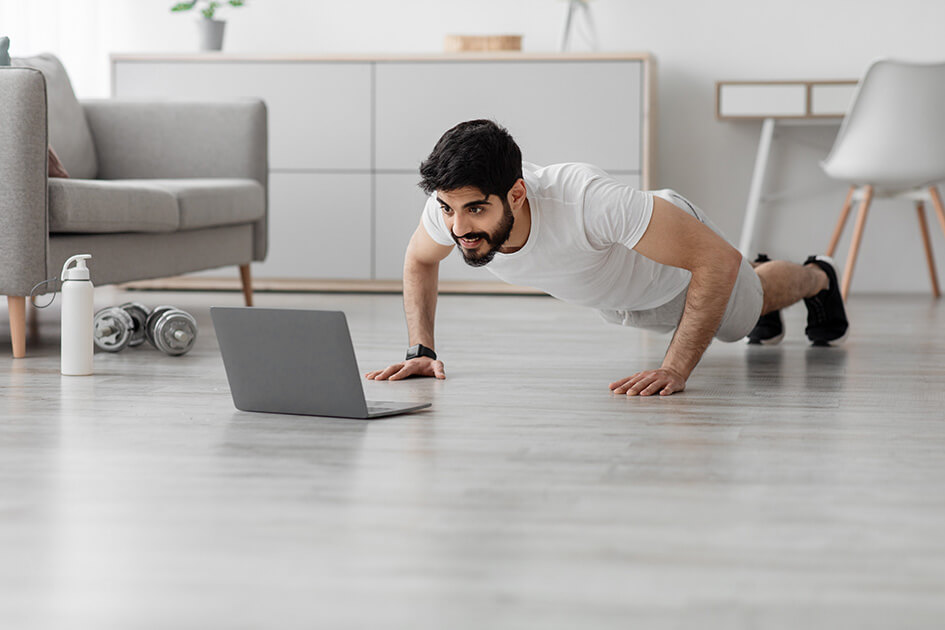 Now you've got a banging soundtrack to workout to, you're ready to face the music and burn those calories.
About to start a training session? Listen here.
Music for the balcony
Here's the scenario: the sun is shining and you've stepped out onto your balcony, icy beverage in one hand, book in the other. Or maybe you're hanging some washing out to dry. Perhaps you are painting a new piece of furniture or watering your plants. Either way, you are ready to enjoy the sunshine in one way or another from your private balcony or terrace. But there is one thing missing… music! Cue our balcony beats playlist.
Kick back and unwind al fresco to the songs that are set to lift your mood. On this playlist, you'll find nothing but sweet summer tunes from up-and-coming artists like Mahalia and Biig Piig, as well as some Bob Marley classics and upbeat jams from Justin Bieber and Calvin Harris.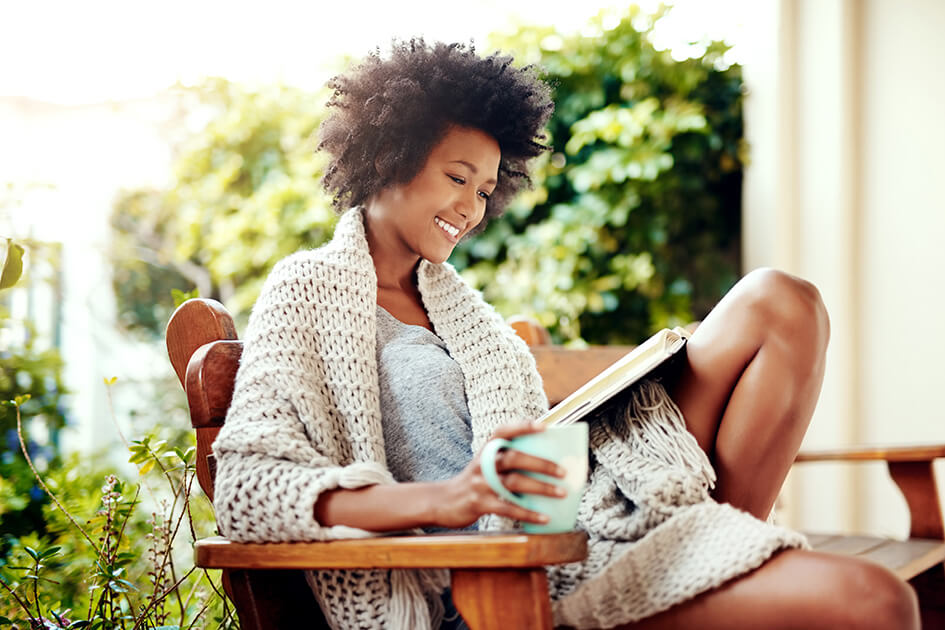 Music for cooking
Cooking in silence is a depressing thought, but it is difficult to pick good music to listen to while you cook — do you go with a mix that is full of cheesy pop so you can sing along as you chop vegetables? Or do you opt for calmer music that fades into the background so you can focus on not chopping your finger off? It was a tough conundrum, but the team at Galliard applied a bit of the old kitchen-sink approach and came up with a mix that incorporates cheesy pop, calming numbers and everything in between.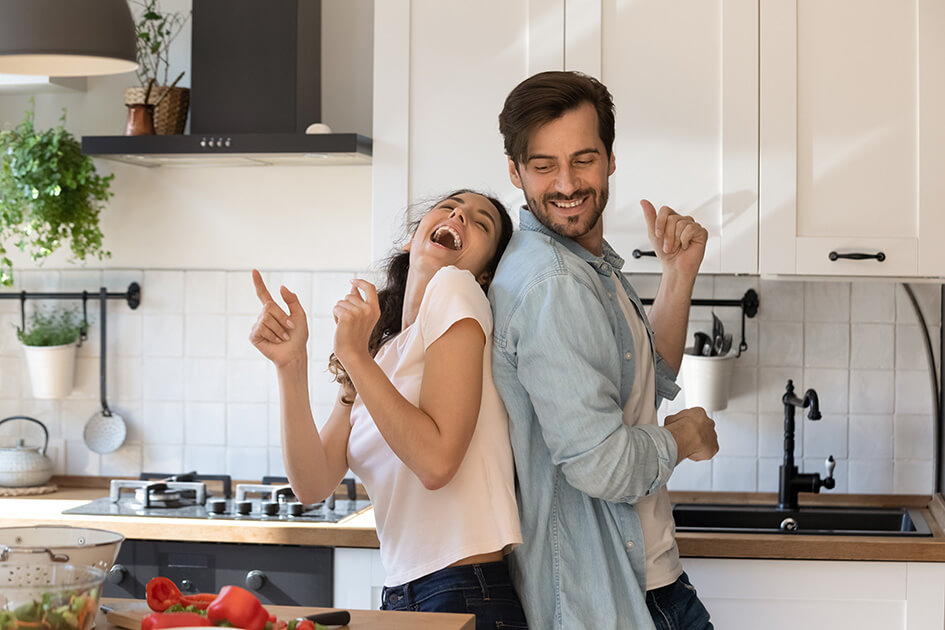 Whether you're waiting for rice to boil, dicing onions, peeling potatoes or layering a lasagne, these feel-good tunes from the past and the present will fill your kitchen with great vibes while you cook.
Click here to cook along to the playlist.
Music for your dinner party
Once you've moved things from the kitchen to the table, it's time to change the mood up as your guests arrive with this sophisticated playlist. Whether you're entertaining a large group of friends or you're putting on a romantic date night for two, we are confident that these jazzy, soulful tunes will help set the mood nicely around your table.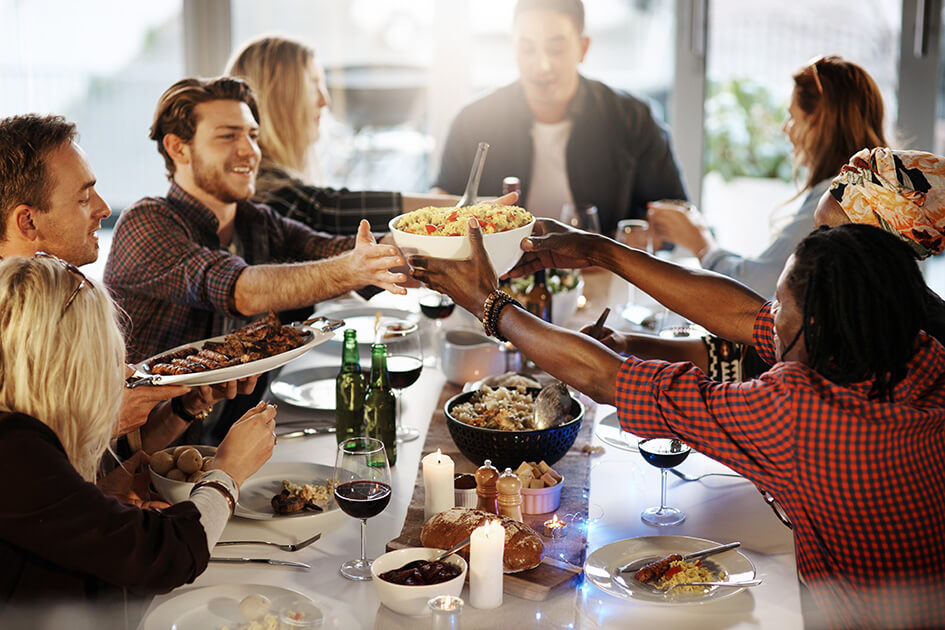 Music for getting work done
For some, music serves as white noise in the background. For others, it's the lyrics that help to motivate them. We've selected laidback music from the lo-fi and neo soul genres for this mix, so as not to distract too much from work.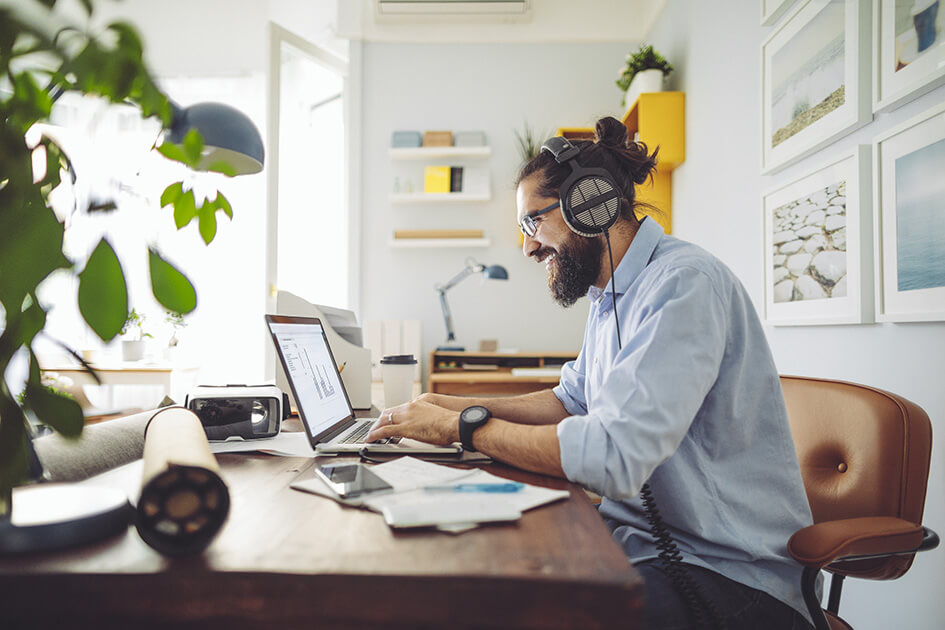 Tune into our work-from-home soundtrack here.
Music for feeling festive
Give your space a warm, cosy feeling this festive season with our latest playlist: Christmas at Home. It's best enjoyed with your feet up, blankets on and a warm cup of cocoa or a glass of red. This playlist is the perfect accompaniment for decorating the tree, watching the log fire crackle and burn, or playing an old-fashioned family board game.
You won't be hearing any Mariah Carey, Slade or Rage Against the Machine after hitting 'play' on this mix. Think less cheesy Christmas pop and more nostalgic jazz.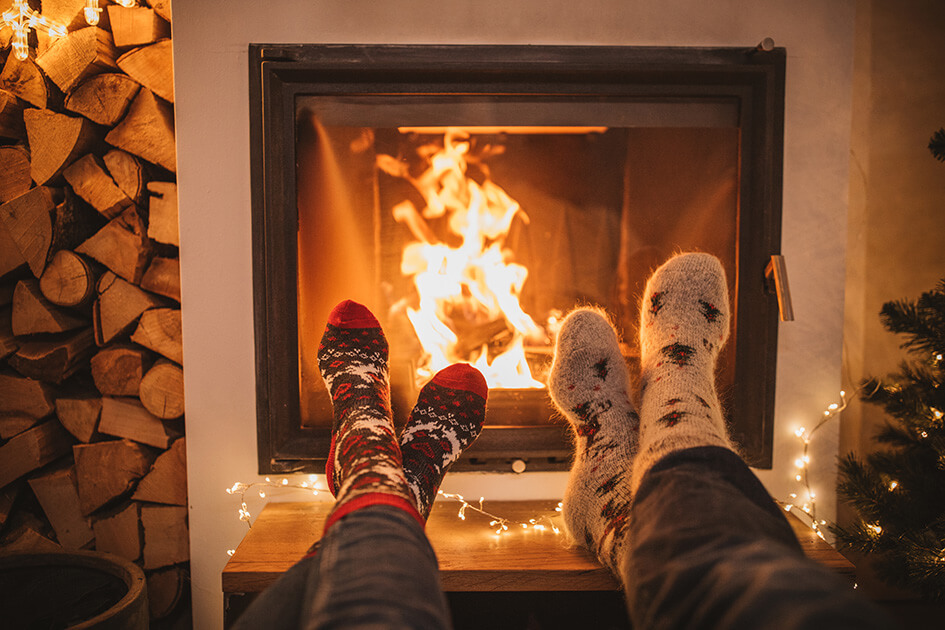 Click here to access the playlist and get into the festive spirit.
Don't forget to follow the playlists as we will continue to add new music. Let us know which mixes you've been enjoying in your home by tagging #MyGalliardHome and @GalliardHomes on Instagram and Twitter.
Edited: 21st October 2022