The Best Coffee Shops in Shoreditch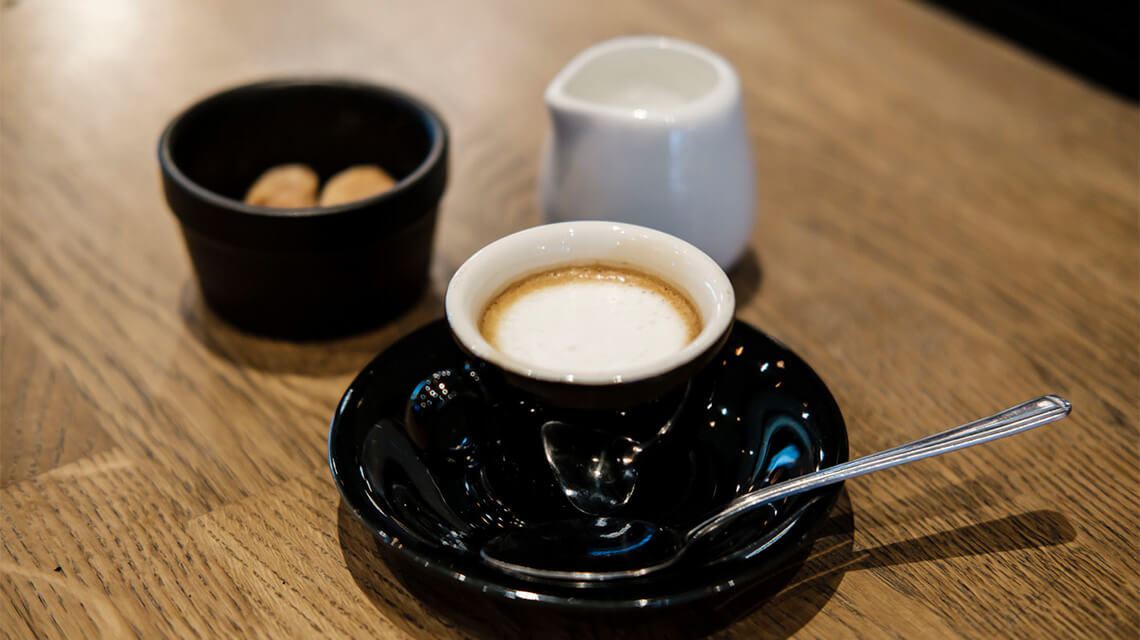 We all love it, we all crave it, and we all cannot live without it. Coffee is undeniably the world's favourite morning pick-me-up, with an average of two billion cups of Joe being guzzled every day internationally.
It was not until the 17th century that coffee was introduced to the United Kingdom; from then on, the nation became hooked. London is abound with coffee shops and cosy cafés, and Shoreditch is a hotspot for coffee lovers throughout the city. So whether you like a frothy cappuccino with an extra shot or a long black with a dash of almond milk, there will be someone in Shoreditch that will cater to your caffeinated needs.
Nude Espresso
Labelled as the 'perfect café', Nude Espresso in Shoreditch ticks all of the boxes. The roaster team is more than enthusiastic about coffee and has years of training and experience in how to make the perfect cup of coffee, making your customer experience unforgettable each and every time. Each cup is made with an extra helping of passion, making every sip taste better than the last.
Franze and Evans
For a cosy, quaint and quiet escape from the flurry of Shoreditch, this Italian deli-style coffee shop is a clear winner for you and your daily grind. Even before your first sip of Italian Musetti coffee you will be hooked; the ornate yet tasteful interiors and the smell of freshly ground beans of Franze and Evans will be quite the treat for those nostrils.
FWD:Coffee
Do you like coffee? Do you like Instagram? Do you like taking pictures of coffee and putting them on Instagram? Well, this delightful café is right up your street. The exposed-brick walls and school-like design gives this coffee meeting spot a quirky edge, and the coffee sets it apart from the rest. So take some quality me-time and grab yourself an uplifting blend while flicking through your favourite Instagram filters so that everyone can share your FWD:Coffee experience with you.
Lantana Café
Get a slice of the laid-back Australian café culture and fall in love with your daily caffeine ritual the way it should be and the way the founders from down under intended. At Lantana Café there is a strong bond between the bean and the barista to ensure that each cup of coffee is created effortlessly.
Shoreditch Grind
Welcomed with a 1950s diner-style façade, coffee lovers will be treated to not only incredible-tasting coffee but Instagram-worth interiors. Grind taste, select and roast their own coffee at their Shoreditch warehouse before it's packed and delivered to each of their locations. Guests can also indulge in their lengthy food menu to accompany their favourite caffeinated drink.
Ozone Coffee Roasters
Starting out as a small shop with a passion for roasting coffee in New Zealand, Ozone Coffee Roasters expertly roast their own coffee for a unique experience like no other. They also feature an on-site bakery for a selection of snacks and lunchtime favourites.
For nearby property, take a look at The Stage or call a member of our sales team on 020 3409 2270 for more information.
Edited: 5th September 2023