The Rapid Transformation of Shoreditch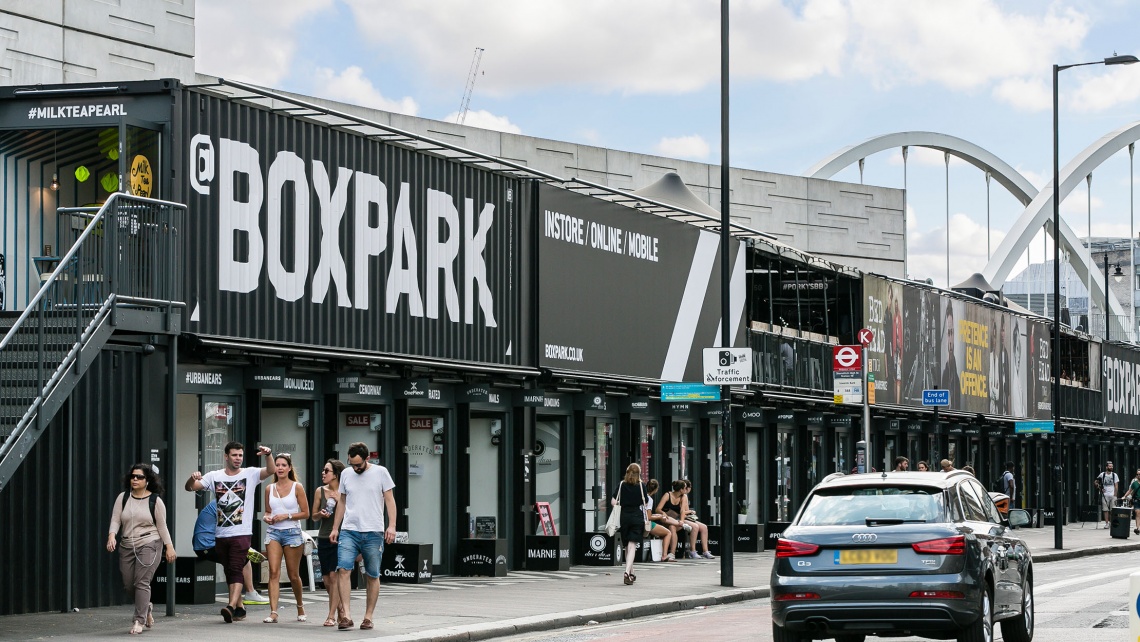 Over the past 20 years Shoreditch has been subject to significant re-development, it has seen an influx of businesses, old and new - a bloom in coffee shops, places to eat and party - all contributing to making it the place to visit. This trendy hub situated in the East End of London has rapidly become a prime hotspot for creatives and even party-goers, rivalling the West End for its choice of venues.
What Has Changed?
Originally, Shoreditch was seen as an area that had historically been rundown, particularly in comparison to the City. As a result of this, the area offered cheaper rents making Shoreditch more appealing and affordable for start-ups. Many took advantage of this inexpensive area and began to relocate. Today, Old Street Roundabout often referred to as Silicon Roundabout, houses a cluster of tech and web businesses which have invested in the area, improving its reputation. In 2012, Google joined Silicon Roundabout when it acquired one of the buildings within this tech hub.
Shoreditch soon enough became the place to visit for those with a creative flare to indulge in the art scene. The renowned street art which fills the streets of Shoreditch is a focal point for those visiting as well as its strong presence of upmarket coffee shops and unusual eateries. The well-known Cereal Killer Café, initially had mixed receptions for its hipster atmosphere, but has since become a local sensation providing an alternative experience when it comes to eating out. The edgy side of Shoreditch keeps it contemporary with its converted warehouses and pop-up shops.
Another key change to the area was the improvement of travel connections. The East London line extension was a key factor in this improvement which led to the creation of Shoreditch High Street station which went on to become a portal for the rest of London. With easier access across London came an increased interest to visit and even live in the area.
Living in Shoreditch
The growth in new residential developments in this quirky area has led to Shoreditch becoming a prime place to live. Due for completion by 2021 is Galliard Homes' development The Stage, a mixed-use development consisting of a remarkable residential tower which will span 37 storeys and comprise 412 designer apartments. Residents will have access to five-star facilities set to include a 24-hour concierge by Rhodium as well as a games lounge which will consist of bowling lanes, a bar and a snooker table. For those wanting to work-out the development will also include an on-site gym with Technogym equipment.
More than just a place to live - it will encircle a central public piazza which is set to house leisure, retail and office units.
The development will also house an all-new heritage centre which will feature the remains of Shakespeare's Curtain Theatre, discovered by the Museum of London Archaeology (MOLA). Dating back to 1577 the archaeological remains will be preserved for people to visit and explore a part of Britain's heritage.
Developments of this calibre have helped transform Shoreditch to the place it is today giving back life and vitality to the area. It has become increasingly popular with professionals for it is an area to work and play - surrounded by all that is needed. Entrepreneurs have had a vested interest due to the availability of co-working spaces making it an ideal place to live and work.
The Future of Shoreditch
Due to such remarkable growth within the area, plans are being discussed by Hackney Council for the Future Shoreditch scheme. The scheme will help to ensure that even with all the changes and developments in place, although beneficial, Shoreditch will not lose its unique character which has appealed to so many in previous years.
The popularity of Shoreditch has a lot to do with its innovative places to see and experience, as well as the fact that people are looking for something different, and Shoreditch inspires this movement. The transformation of Shoreditch has shifted attention to the East of the city motivating more people to experience this part of London.
For nearby property take a look at The Stage or call a member of our sales team on 020 3409 2270 for more information.
Edited: 5th September 2023