Living in Slough, Berkshire SL1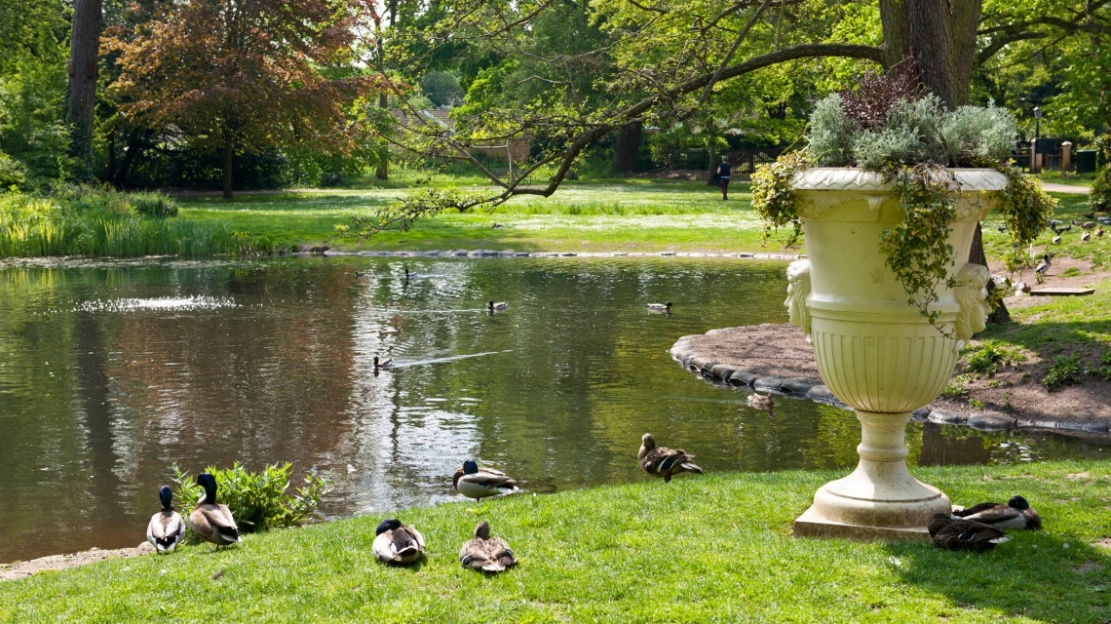 Part of the prestigious Thames Valley and home to the largest industrial estate in single private ownership in Europe, Slough is a fantastic location. Boasting expansive green spaces and picturesque waterways, Slough is a melting pot of cultural and historical venues, with the likes of Windsor and Eton just a few miles away.
Galliard Developments
Skyline comprises a collection of highly-contemporary studio, one and two bedroom apartments, situated a mere five minute walk from the High Street and just over 10 minutes away from the train station, which is set to benefit from Crossrail services.
Skyline has now successfully sold out. Please click here to view the development on the Galliard Homes website or check out our other flats for sale in Berkshire.
Appointed within a 10 minute drive of Slough station, this development is ideal for both owner-occupiers and investors as it boasts a convenient location nearby transport services into London, as well as reaping the benefits from the introduction of Crossrail.
Comprising 120 contemporary studio, one, two and three bedroom apartments, this development showcases an array of impressive features, including polished fully-integrated kitchen appliances and stylish oak one-strip timber flooring. Each apartment features a generous open-plan design, which presents an inviting atmosphere for each resident, whilst many properties also feature study areas which could alternatively be used as additional bedroom space. Galliard Homes is offering to pay Stamp Duty fees as well as offering buyers a free furniture pack upon purchasing a property.
Atria has now successfully sold out. Please click here to view the development on the Galliard Homes website.
History of Slough
Formerly regarded as a part of Buckinghamshire, Slough used to be the stopping point for changing horses on stagecoach journeys out of London in the 17th century. Known at the time for its vast expanses of green space, the brickmaking and agricultural industries thrived in this area, however the ruthless air raids of the Blitz during the Second World War brought Slough into severe disrepair. Despite this, Slough has gone from strength to strength and is now home to the largest industrial estate in single private ownership in Europe, converted from the army's motor repair depot used during the war. By the end of the 1950s, more than 600 factories and warehouses existed on the site and today more than 17,000 people work for 400 businesses on the estate, including O2 and Honda.
Places of Interest
Historical
Visit Slough's oldest building, the Grade I listed Church of St Laurence, which dates back to the 12th century and still hosts original Norman features including its ancient baptismal font and piscina. The church holds a number of heritage days and events paying tribute to its rich legacy.
Visit Slough Museum to discover the area's captivating story and browse over 6,000 objects and 5,000 photographs on offer - perfect for entertaining family days out. Enjoy arts and crafts activities, educational exhibitions and workshops, plus the numerous galleries, all celebrating the development and cultural significance of this thriving town.
Slough's residents are lucky enough to be only a few miles away from Windsor Castle - the oldest and largest occupied castle in the world and the pinnacle of Britain's historical explorations. Numerous monarchs have waltzed through its doors, with each generation adding to its majestic architecture, such as Edward III who oversaw the rebuilding of the palace in what was called "the most expensive secular building project of the entire Middle Ages in England". The castle later became the weekend home of Queen Elizabeth I and the ceremonial venue frequented by the Queen to host royal and governmental guests from around the world. The striking imperial architecture will no doubt be the centre of attention, but art lovers will delight in the authentic ornaments favoured by past kings and queens, in addition to a mass of idyllic paintings and royal portraits, featured in the impressive Royal Collection.
Cultural
More than £450 million has been invested in Slough to regenerate the station, roads, pavements and buildings, including The Curve - Slough's new flagship library and community centre - which opened in late 2016. Visitors are spoilt for choice with the entertainment and educational facilities on offer including an on-site café and museum, plus a performance venue and a state-of-the-art computer suite.
Shopping
Situated on Slough High Street, the Queensmere Observatory Shopping Centre boasts a vast selection of 120 stores to suit every taste, from high street retailers to independent boutiques, plus an Empire Cinema hosting one of the largest 3D screens in Berkshire.
Also in the area is the Bath Road Shopping Park - the town's premier retail warehousing scheme, hosting a mixture of clothing and homeware stores.
For a more ostentatious experience, nearby Windsor and Eton offer a plethora of eccentric antique shops, quaint country stores and unique outlets, interspersed with traditional English cafes and tea rooms to end a perfect day out.
Leisure Facilities
Montem, one of the region's largest leisure centres, is ideal for fitness enthusiasts with its fully-equipped gym, 25m swimming pool and tranquil daytime spa. Alternatively, just a five minute drive away, the Thames Valley Athletics Centre - formerly used by Olympic teams in preparation for London 2012 - includes an expansive sports hall and exercise studio for the whole community to enjoy.
Food and Drink
La Bettola, a family-run Italian restaurant with an infectiously-good atmosphere and a mouth-watering menu to match, is particularly popular with the locals, offering traditional tasty favourites and daring new savoury treats in a refined venue embellished with rustic grapevines.
For succulent Oriental cuisine, Kai's Restaurant is much-loved by the local community for its buzzing atmosphere and sizzling selection of Chinese favourites.
Pinewood Brasserie, located within the prestigious Pinewood Hotel, is a delectable choice for fine wines and upmarket roasts, featuring a theatre kitchen enabling guests to see and smell their meals as they are being prepared. Perfect for an evening of refined dining or a memorable al fresco experience.
Enjoy your favourite tipple as well as a host of guest ales at the old village pub, The White Horse; known for its friendly atmosphere, floral gardens and vibrant beer festivals.
Green Space
With its proximity to the River Thames, as well as neighbouring prestigious country landmarks such as Windsor and Eton, Slough is home to more than 630 acres of open green space spread across 60 public parks, recreational grounds and woodland areas scattered across the Borough.
The Grade II listed Herschel Park comprises nearly nine acres of picturesque beauty including the recently restored Victorian Pleasure Gardens and its freshly built nature reserve. Just moments away is the esteemed Upton Court Park, Slough's largest park, which boasts impressive views of Windsor Castle and no less than six football pitches.
Less than 15 minutes away, the internationally-renowned Olympic Eton Dorney rowing lake is perfect for walking or cycling whilst absorbing the charming countryside views, or for further nautical appreciation, a grand boat ride along the River Thames at Windsor will offer an unforgettable experience as a romantic treat or family day out.
Tourist Attractions
For fun-loving weekend thrills, head to Slough's favourite local attraction, Slough Ice Skating, for anything from skating lessons to ice karting and seasonal discos.
A mere 10 minutes away, Stoke Park Country Club - the first country club and hotel in the UK - is a luxury five-star facility, featuring a Championship golf course, Humphrey's Michelin-star restaurant and an indulgent treatment room and spa. The esteemed park has been the chosen location for many Hollywood favourites including the James Bond classic, Goldfinger, and Bridget Jones's Diary.
Person of Interest
Sir William Herschel, the 18th century astronomer who discovered Uranus with his own self-built telescope, lived in Observatory House on Windsor Road in Slough until his death in 1822 at the age of 83. He was buried in Slough's oldest building, St Laurence's Church.
Education
Slough is favoured by a number of families looking to move to a flourishing town with an abundance of educational opportunities. The area hosts a variety of grammar schools such as Burnham Grammar School, Herschel Grammar, Langley Grammar, Upton Park Grammar and St Bernard's Catholic Grammar. The renowned Eton College - the boys' school attended by Prime Minister David Cameron and numerous of his predecessors - is just a few minutes away by car.
East Berkshire College is a fantastic further education establishment, whilst Brunel University, the University of Reading and Royal Holloway, University of London, are all within reach in approximately half an hour.
Local Authority
Getting There
Roads
Slough is a superb travel hub, just a 14 minute drive from Heathrow Airport and less than 20 minutes from the London Orbital Motorway entering West London.
The M4 is the closest motorway, leading to destinations further west such as Reading or Bristol. The M25 is also nearby, linking to the M40 towards Oxford or the M3 leading to southern destinations including Basingstoke and Southampton.
Rail
Burnham and Slough Railway stations facilitate the town, offering First Great Western services to London destinations including Paddington in just 18 minutes. Crossrail is set to open at Slough station and will provide faster connections to the following destinations:
Bond Street 32 minutes
Tottenham Court Road 34 minutes
Liverpool Street 39 minutes
Canary Wharf 46 minutes
Edited: 17th March 2023