Slough, The Home of Big Business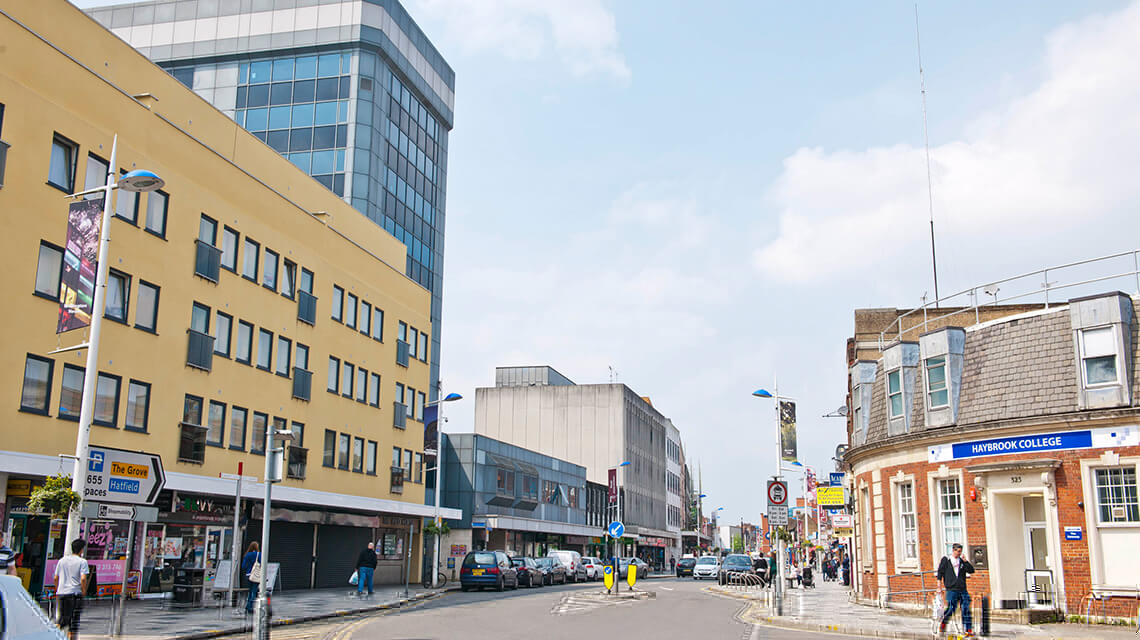 Slough is highly commended as a thriving economic powerhouse, and is now one of England's most desirable and fastest-growing towns to both live and do business.
The Berkshire town now has an impressive turnover of around £7.5bn, and whilst the Thames Valley as a whole was praised as the 10th most promising region in Europe for inward investment, Slough came in third for its infrastructural growth, according to the fDi Intelligence's 'European Cities and Regions of the Future' report.
Why Are Companies Choosing Slough?
For decades, companies from around the world have chosen Slough for the location of their UK and European headquarters; largely because overseas corporations see Slough as an extension of West London, benefitting from a convenient location without the hefty real-estate costs.
Whilst being home to one of England's oldest and largest trading estates - Slough Trading Estate - with a number of illustrious names in the technology, pharmaceuticals and automotive industries settling in the area - including McAfee, GlaxoSmithKline, Fiat and Honda - Slough has also been named Britain's second start-up capital after London.
According to UHY Hacker Young, Slough was found to have created 15.5 additional new businesses per 10,000 of the population compared to London, which had 16 per 10,000 - a pretty narrow defeat, considering they were up against one of the world's most profitable and reputable super cities.
Think-tank Centre for Cities also highlighted Slough's success, having surveyed Britain's 63 largest urbans areas and concluding that in the past five years, nowhere else has seen such growth in the number of businesses than Slough - ballooning 29% in the lead up to 2014.
Councillor Sohail Munawar, commissioner for economic and social inclusion for Slough Borough Council, said: "Slough means business - from the big names of O2, Mars, Hytera, SEGRO and Ferrari, to the myriad of smaller companies who make their home here and thrive in our town."
Why Are Homeowners and Investors Choosing Slough?
Back in 2006, Slough's census recorded a population of approximately 122,000. By 2011 this rose to 140,200 - that's nearly a 15% increase in just five years! Now, as property prices continue to rise in the capital, Slough is seeing a huge surge in interest from first-time buyers and young professionals looking for a more affordable location, without compromising on proximity to the capital.
Being just under 20 minutes from Heathrow Airport and London, and within close proximity to the M4, M25 and M40 motorways, Slough's location is ideal for commuters, and once Crossrail is underway, journey times will be slashed even further.
Slough already boasts productivity levels a third higher than the national average and higher weekly salaries than the majority of locations across the UK, and with plans for a potential third runway at Heathrow Airport, the town could see yet another influx of new residents coming to the area looking to live close to work.
The Effect on Property Prices
According to Knight Frank, since 2009, house prices have grown by nearly 50%, but despite this homeowners and investors will still be making huge savings compared to if they moved into London - with an average price of £293,581 in Slough and a whopping £534,785 in the capital.
Property
Skyline
Situated just a five minute walk from the High Street and 11 minutes from the future Crossrail hub, Slough station, Skyline boasts a selection of highly-contemporary studio, one and two bedroom apartments - all expertly designed and fully-equipped for residents' needs.
This development ideally suits first-time buyers and Buy-to-Let investors looking for a property within close proximity of the capital.
Skyline has now successfully sold out, for further information about Skyline please click here to view the development on the Galliard Homes website.
Atria
Ideally designed to cater to 21st century living, Atria will comprise a contemporary specification featuring fully-integrated kitchen appliances, elegantly appointed bathrooms with chrome-plated accessories and video entryphone security.
Located within a short 10 minute drive from Slough station, this development will be perfect for commuters looking to escape London prices but still want to be within convenient proximity to the city.
Atria has now successfully sold out, for further information about Atria please click here to view the development on the Galliard Homes website.
Edited: 21st November 2022