Stockwell is Back in Fashion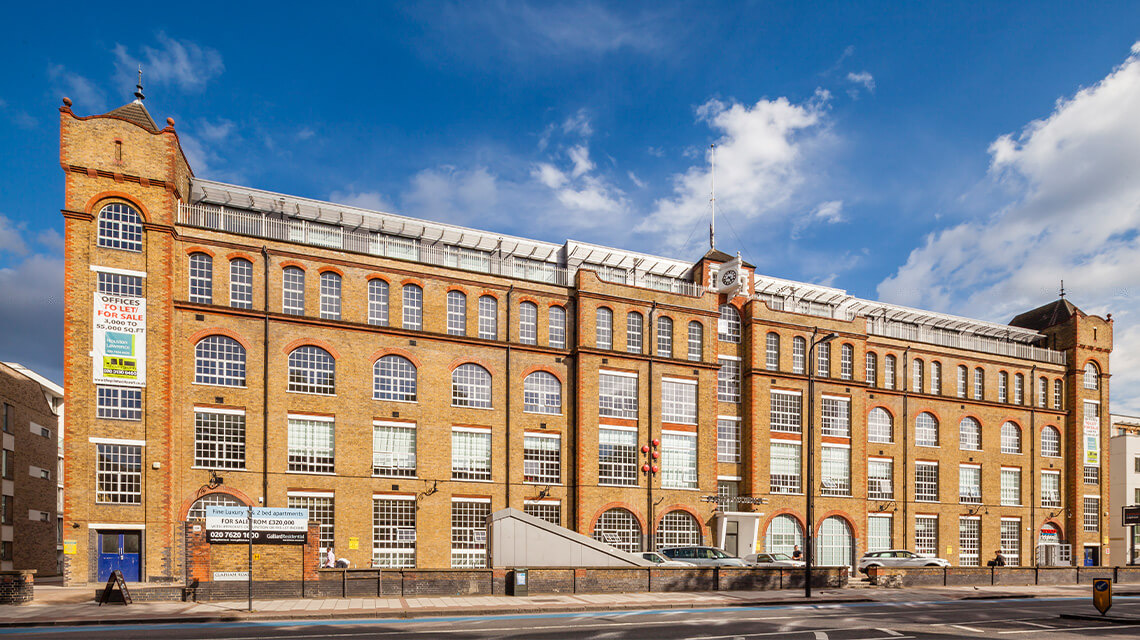 Situated in the London Borough of Lambeth, Stockwell is well on its way to becoming as trendy as its hip neighbour, Clapham. Once well-known for manufacturing, Stockwell is now an increasingly popular residential area in South London due to its excellent transport links and close proximity to Central London.
In recent years, city executives have flocked to Clapham resulting in a significant increase in property value and rental prices within the area. According to Zoopla, the average cost of a flat in SW4 is now £504,113. Although Stockwell is undergoing regeneration, it is still slightly under the radar meaning that the average cost of a flat in SW9 is just £400,261. Astute buyers can take advantage of this and snap up a fantastic property just minutes away from popular Clapham at a reasonable price.
At Galliard Homes we're delighted to offer owner-occupiers and investors the chance to purchase a luxurious, new studio suite or one bedroom apartment in our stylish SW9 development, The Printworks. Located on Clapham Road, residents will be able to take full advantage of all that Clapham has to offer but at a much lower purchase price.
Clapham Road
The Printworks is strategically located on Clapham Road, which runs from Oval Underground station to Clapham High Street.
For hundreds of years this road was a wide, rural lane on which coaches from southern parts of the UK travelled to the City. In Georgian times, City merchants began to build grand houses alongside Clapham Road, whilst entrepreneurs built coach houses for those travelling by horse and cart on their long journeys into London.
Now a respected conservation area, the majestic Georgian terraces and classic Regency villas that survived the Second World War bombings, sit proudly opposite The Printworks. Our popular development is an impressive focal point on this historic road and is only minutes from trendy Clapham, as well as tube connections across the rest of London.
Swinging 60's
Built in 1903, the printworks building is a striking example of Edwardian architecture and boasts a rich and fascinating history. As the name suggest, this magnificent building housed a printworks company that printed labels for well-loved brands that ranged from Marmite to Guinness.
The Freemans mail-order catalogue company moved its headquarters to The Printworks in 1936 and was originally founded in 1905 in nearby Clapham. For over 50 years, this was a glamorous establishment for fashion photo-shoots, clothing selection meetings and catalogue design reviews.
During the 1960s, London's fashion icon Twiggy was photographed here on shoots along with vocal powerhouse Lulu. In later years during the 1980s, one of the highest-earning models of the decade Yasmin Le Bon also took part in fashion shoots here.
The Printworks (2015-2016)
Today, this historic building has undergone a dazzling transformation into a luxury, residential development. Now in Phase II, our exceptional offering, provides a choice selection of brand new studio and one bedroom apartments, set within a striking, restored warehouse.
Each exclusive apartment will be expertly designed to facilitate easy-living that is complemented by luxurious finishes; with the majority of properties featuring distinguished and classically-styled, arched windows.
The Printworks is within walking distance of Stockwell Underground station (Northern and Victoria Line) and Oval Underground station (Northern Line) ensuring that residents will have many of London's most exciting hubs practically on their doorstep with direct transport links into the South Bank, City and North London.
Rising Star
Boasting a central location, convenient transport links and easy access to the cosmopolitan areas of Brixton and Clapham - Stockwell is now 'the place to watch' in South London.
Bursting with a lively array of pubs, bars, restaurants and pop-up art installations; this niche area is increasingly enticing young, affluent types, city commuters and families to move here.
Little Portugal
Many families from Portugal first settled in this area during the 1960s and 1970s. Today there are 27,000 Portuguese people living in Lambeth and as a result, many of Stockwell's local cafés, patisseries and restaurants offer delicious Portuguese cuisine.
Dubbed 'Little Portugal', this pocket of Stockwell has a continental charm that is reminiscent of a sun-drenched holiday in Lisbon, adding another remarkable facet to SW9 living.
The Printworks has now successfully sold out. For nearby property please take a look at our latest development in Clapham, Crescent House.
Edited: 20th March 2023