Living in Stratford, London E15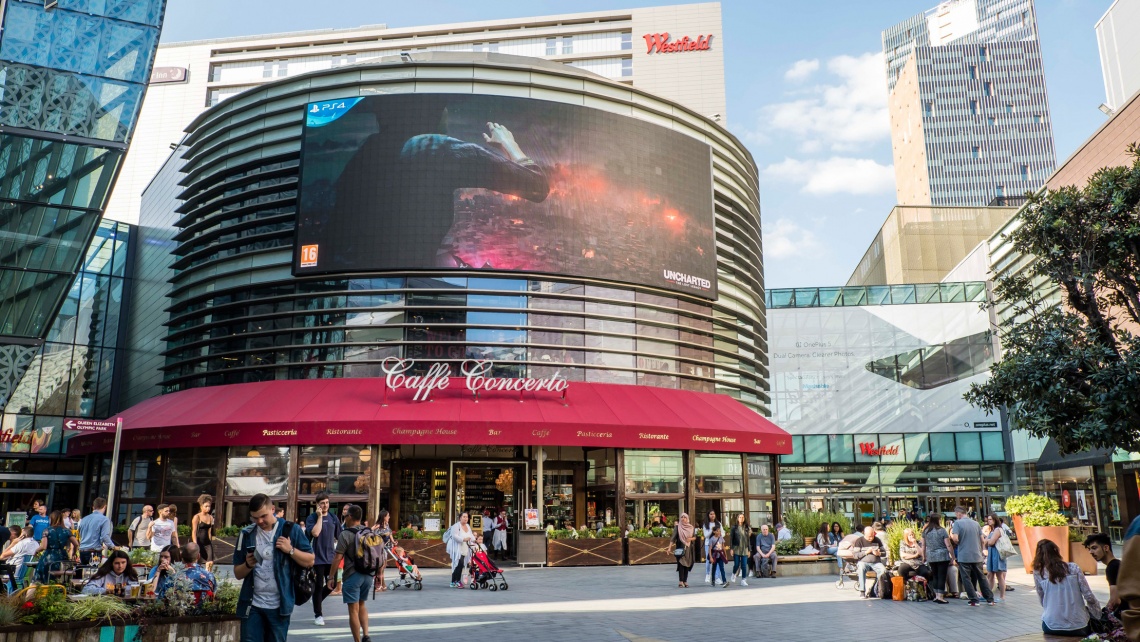 Home to the Queen Elizabeth Olympic Park and one of the largest urban shopping centres in Europe, Stratford is fast-becoming the residential district of the East and one of the London's most desirable destinations for retail, culture and entertainment.
In 2005 when London surpassed Paris as the elected host for the 2012 Olympics, Stratford was chosen to represent the capital, and the UK as a whole, for two reasons: its transport connections and its necessity for regeneration. More than a decade later, the area has witnessed huge transformations and has blossomed from a once-derelict district skirting the City, to being the celebrated champion of the East End. Adding to the mix of Stratford's residential appeal, Crossrail is expected to supplement further growth and anchor the area's reputation as one of the capital's leading transport hubs.
Property in Stratford
Capital Towers
Galliard Homes presents Capital Towers, a landmark collection of 191 new apartments and penthouses - each with their own private winter garden - incorporated within two residential blocks, City West Tower and Sky View Tower. Now completed, residents can enjoy stylish living spaces with views looking towards the Olympic Park from the upper levels. Lifestyle facilities include a concierge services, a communal roof terrace on the 34th level of Sky View Tower, plus a fully-equipped gymnasium.
History of Stratford
With its proximity to the centre of London, Stratford's roots can be found in agriculture and local market produce - particularly for the potato growing business, which continued into the mid-1800s prior to the introduction of the railway in 1839.
Following this, much of Stratford's economic success can be attributed to its growth as a transport hub; starting out as a country retreat for London's wealthy merchants seeking an easy ride into the City, and resulting in a mass regeneration plan, with the area's exceptional connectivity sparking the inspiration behind it.
Places of Interest
Historical
Walking down Stratford Broadway, it is hard to ignore the impressive spire of St John the Evangelist Church. The Grade II listed building dates back to 1832 and is well-known for its memorial to the Stratford Martyrs, who were burned at the stake for their protestant beliefs in 1556 during the reign of Queen Mary.
All Saints' Church in West Ham, dubbed the 'Cathedral of the East End' is yet another famed historical building of Stratford's. Dating back more than 1,000 years, it is even said to have been frequented by Henry VIII and Anne Boleyn in the 16th century. Today, the church's striking architecture and archaic monuments mean it is a treasure for locals and a must-see for visitors looking to explore the area's history.
Cultural
Along the canal from Stratford High Street is Britain's oldest and largest existing tidal mill, the House Mill. The Grade I listed building on the River Lea was originally built in 1776, and according to the Domesday Book, it was one of eight mills on this stretch that were used to grind grain for bakers and the London gin trade. In the 18th century the mill was burnt down, but in an attempt to preserve its history and cultural significance, it has been beautifully restored with much of its original, internal machinery remaining, and is open to the public for tours.
Along here you will also find Three Mills Studios, London's largest film and television production studio - aptly named due to the former mills it inhabits - where director, Danny Boyle, worked on the jaw-dropping opening ceremony of the London 2012 Olympics.
Entertainment
Stratford's Cultural Quarter, neighbouring the shopping centre, is home to two of the area's favoured entertainment venues, the Theatre Royal and Stratford Circus.
The Theatre is renowned for shining a light on Stratford's talented, emerging artists and hosts events from musical theatre shows to comedy nights and jazz hang-outs. The Theatre's bar is also popular with those looking for some alternative live music to accompany their night.
Stratford Circus on Theatre Square is one of the area's favourite community destinations for entertainment, hosting shows from comedy to cabaret, and also offers circus and theatre classes, as well as dance workshops.
Also in the Cultural Quarter is the Stratford Picturehouse, an independent four-screen cinema showing a selection of both foreign and arthouse films, as well as the current major blockbusters. Whilst boasting stadium seating and 3D projection, visitors flock here for its intimate environment, where they can enjoy a drink from the bar whilst watching Hollywood's latest must-see.
Shopping
Westfield Shopping Centre is recognised as one of Europe's largest shopping malls, with more than 250 stores that have attracted nearly 50 million visitors each year since its opening in 2011.
Whether you're looking for high-street fashion or show-stopping designer labels, you'll find it all at Westfield. If that wasn't enough, the centre is also home to a 17-screen Vue Cinema, a 1950s-themed luxury bowling alley - All Star Lanes - plus the 24-hour Aspers Casino, which is the biggest in the UK. Once you've finished exploring, choose from 65 eateries to relax and dine at, which offer delectable tastes from every corner of the world.
For all of your everyday needs, Stratford Shopping Centre - found on the Broadway, across the road from Westfield - has a variety of high-street favourites, as well as a local Sainsbury's for your daily essentials.
Food and Drink
The Last Drop at the Queen Elizabeth Olympic Park is popular with those visiting the park, looking to enjoy a relaxing meal whilst observing the beautiful landscapes from the restaurant's terrace. The Kitchen is open daily and offers a selection of East End inspired dishes.
Westfield Shopping Centre has a huge variety of eateries to choose from, from popular chain restaurants such as TGI Fridays serving lip-smacking American dishes, to more niche eateries such as Busaba Eathai, offering a delightful Lebanese and Eastern Mediterranean menu.
For dessert why not head to Amorino, which serves over 20 flavours of Italian gelato, using only fresh and natural ingredients. Alternatively, Caffé Concerto an Italian restaurant, which offers a luxurious Afternoon Tea as well as a vast selection of cakes perfect for any occasion.
For an elite bar and dining experience, Searcys Champagne Bar offers the perfect spot for socialising over a bottle of limited edition rosé, brut or vintage wine. The Sky Bar at Aspers Casino is also a must-visit; dubbed the 'best cocktail bar in London', visitors will enjoy soaking up the outstanding views from the open roof terrace or revelling in the infectious atmosphere ignited by the live music events.
Opposite St John's Church, you'll find the King Edward VII pub (or King Eddie, as it is more commonly known), which is a 19th century, Grade I listed building and an absolute local treasure. Enjoy your favourite tipple with the pub's low ceilings and open fireplaces offering the perfect country-esque hide-out.
Green Space
The Queen Elizabeth gardens surrounding the Olympic Park are ideal for picnics and exploring the range of family-friendly activities on offer. Containing more than 226 acres of green space, the gardens are popular for taking a bike ride or a long, relaxing nature walk along the waterways.
Sport
Without a doubt, the London Olympics has been the catalyst for change and rejuvenation that Stratford, and indeed the capital as a whole, has been looking for in attempts to create a potent history for London's future generation, whilst adding to the area's impeccably-preserved cultural heritage. The site has already hosted a number of memorable events, including the 2013 Wireless festival, and is set to host the 2016 European Swimming Championships and the 2017 IAAF World Athletics Championships. From 2016, the Stadium will be the new home of West Ham United FC and the UK's national centre for all athletic competitions.
The ArcelorMittal Orbit, named after the steel company which helped to structure it, is a 374ft sculpture, and Britain's largest piece of public art, which was built to stand as a permanent legacy to the Olympic Games. It was re-opened to the public in 2014 where visitors can climb to the top for outstanding views of the London skyline, spanning over 20 miles.
The London Aquatics Centre is also open for public use, whilst the state-of-the-art sports hall, The Copper Box Arena, has an 80 station gym and offers group exercise classes when it's not hosting games for London's newest professional basketball team, the London Lions.
A must-visit for adrenaline junkies, the Lee Valley VeloPark is the first place in the world where you can take part in track cycling, road racing and mountain biking all in one place with its one mile, floodlit road cycle circuit.
Education
The University of East London's central campus is in Stratford, whilst a brand new international university is planned to be built on the site of the Olympic Park to commemorate the Games, and is expected to specialise in sport science, digital media and green technology.
Local Authority
Getting There
Rail
Stratford station (Zones 2 and 3) is just one stop away from Liverpool Street in the City, and also offers a number of direct services to easterly destinations such as Southend, Colchester and Norwich. Both Stratford and Liverpool Street will benefit from Crossrail once it is implemented, whereby commuters will benefit from 12 trains running per hour from and towards Central London during peak times. London Overground services also run from Stratford towards Richmond and Clapham Junction.
Stratford International station, less than a 10 minute walk away, also offers Southeastern high speed services to St Pancras International and Medway towns.
DLR
The area is served by three DLR stations - Stratford, Stratford High Street and Stratford International - offering services towards Beckton and Woolwich Arsenal to the east, and the Docklands, Greenwich and Lewisham to the south.
Underground
Stratford Underground station is served by the Central and Jubilee lines, and offers direct journeys to the following destinations:
Canary Wharf 9 minutes
Bank 11 minutes
Tottenham Court Road 17 minutes
London Bridge 20 minutes
Waterloo 21 minutes
Edited: 22nd November 2022