The Printworks - Perfect for First-Time Investors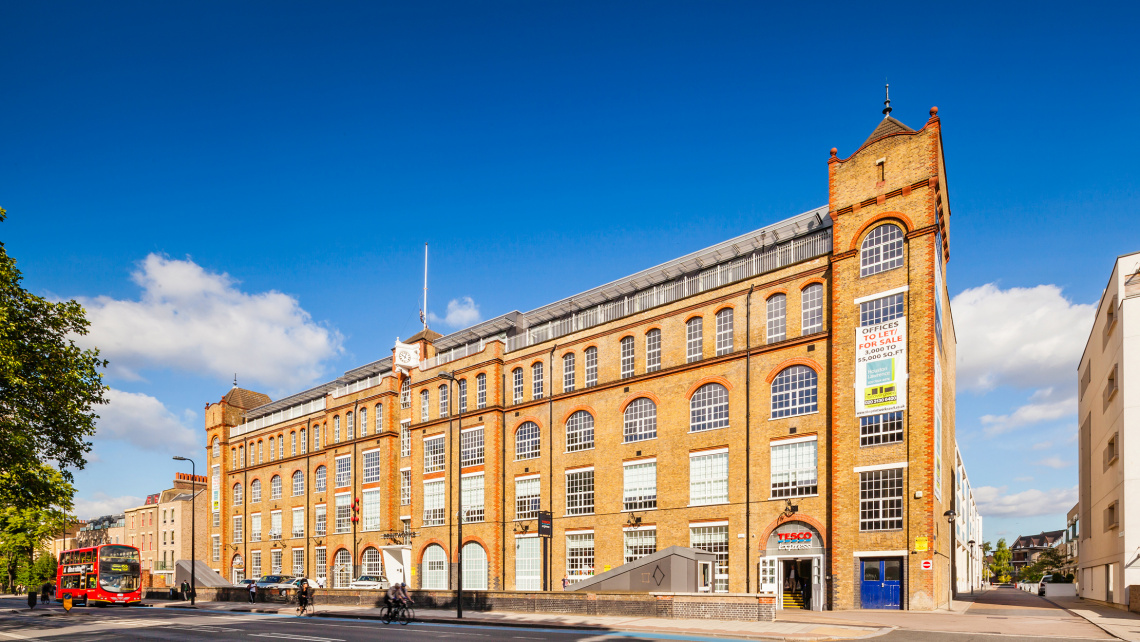 Here at Galliard Homes, we're delighted to announce the launch of our new apartment scheme in Oval, London.
Releasing today, this is ideal for first-time investors due to its pricing, anticipated yields and the buoyancy of the local lettings market.
The Printworks
Known as The Printworks, this popular development has now successfully sold out and consists of the conversion of a landmark Edwardian building built in 1903 and was the former printworks and headquarters of the Freemans catalogue company. The Printworks provides over 100 studio and one bedroom apartments, priced from just £275,000.
British Investors
Life Residential, the appointed lettings agents for the project have calculated that a typical studio apartment at The Printworks should generate a yield of 4.8% to 5.5% and a rental income of around £315 to £325 per week. Likewise a one bedroom apartment is anticipated to generate a yield of 4% and rental income of around £360 to £405 per week.
Prior to the official launch, a third of the apartments were already sold and over 80% of the purchasers have been British or overseas investors. Many of the British investors have been first- time investors - often business-owners, successful lawyers, doctors or shopkeepers - using their profits or savings to invest in prime London property, generating income and a nest egg for their retirement, children's education and future.
First-Time Investors
David Galman, Group Sales Director at Galliard Homes says,
"The London economy and lettings market is extremely buoyant at present and so competitively priced apartments offering good yields, rental income and asset value growths are generating lots of interest from both UK and overseas investors. We have noticed a significant upturn in first-time investors, people who have other business interests but have decided to invest in London real estate in order to generate income and create a nest egg of wealth for their future. The Printworks is perfect for first-time investors and to date over 80% of the interest and forward sales in this project have been to people looking to get onto the property investment ladder, many for the first time."
Strong London Economy
The latest figures from the Centre for Economic Business Research (CEBR) forecast that London's economy will grow by 15% over the next five years, growing by 3.4% in 2015. Over the next five years over 10,000 new jobs will be created in the capital's financial services, banking and business services sector. These are exactly the type of well paid jobs that help to generate an upturn of people moving to London from other areas of the UK and overseas; some of whom will choose to rent rather than buy a new home in the capital.
The strength of the London economy is fuelling the capital's lettings market as rental values rose by around 3% to 4% across prime central London last year and is forecast to rise 2% to 3% this year.
A Fashionable Development
Features at The Printworks include a stylish entrance foyer, lift access, piazza-style rear terracing with landscaping and secure lower-ground parking. All living areas benefit from real oak strip engineered wood flooring and mood-lighting. The fully-fitted designer kitchens features tobacco wood coloured base units and white lacquered wall units, reconstituted stone worktops and integrated appliances. The bedrooms are complete with fitted wardrobes with contemporary satin white sliding doors; whilst bathrooms and shower-rooms boast porcelain tiling with reconstituted stone vanity tops.
The Printworks is located on Clapham Road, midway between Oval and Stockwell Underground stations, which are both within 10 minutes walking distance of the development. Clapham High Street and Clapham Common are close by, as are the green acres of Battersea Park and the new urban quarter centred on Battersea Power Station and Nine Elms.
Edited: 21st November 2022