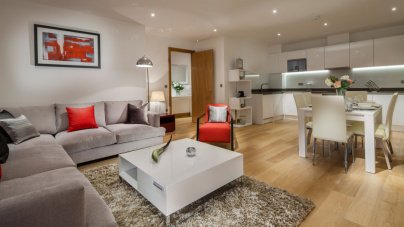 Everything you need for your new property with the Essential Plus package.
Courtesy of New Concept Furnishings, buyers will receive* a comprehensive furniture pack that includes all of the essentials including: furniture for all rooms within the property (such as beds and sofas), soft furnishings for that extra design touch (including rugs and made-to-measure blinds) and a wide range of accessories ranging from lamps and mirrors, to kitchen utensils and cleaning products.
New Concept Furnishings has spent years perfecting packs, logistics, delivery and installation ensuring that buyers have a stress-free way of furnishing their property in a timely fashion. New Concept Furnishings cater predominately to owners of luxury, Central London homes and investment properties, as a result, all of their furnishings are stylish and finished to the highest of standards.
*Please note that this offer entitles purchasers to one furniture package per property and that no choices or substitutions are allowed, there is no cash alternative and the offer is subject to contract.