What's Included in Your Galliard Homes Furniture Package?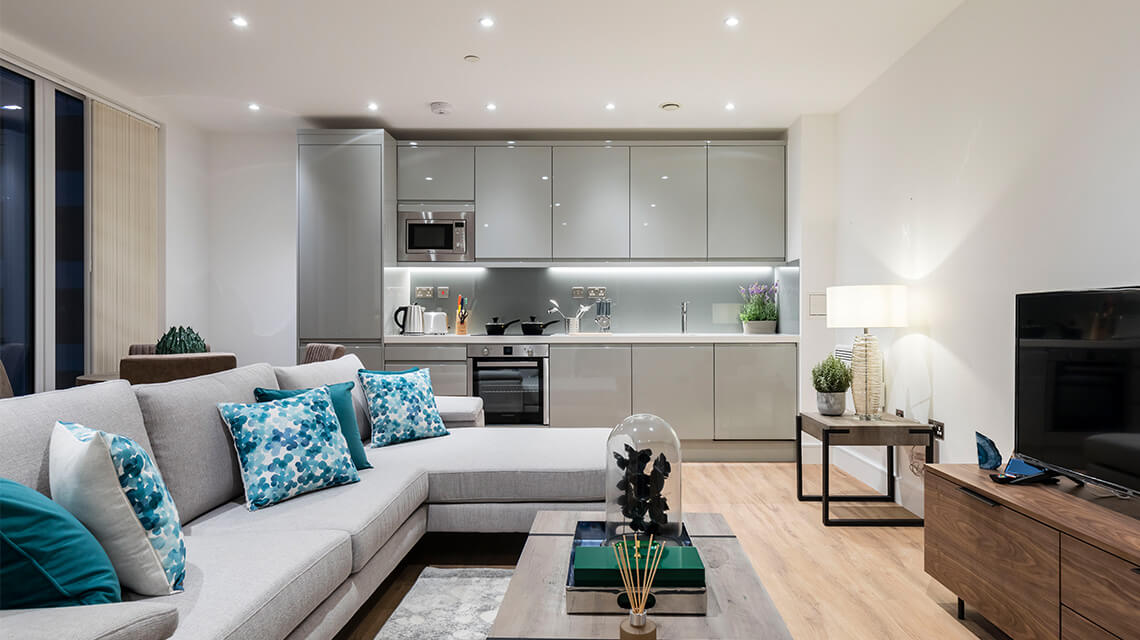 At Galliard Homes we take pride in making the moving process as easy as possible for our wonderful customers. We have dedicated teams that will be there for you every step of the way, from your first enquiry to completion day and beyond. Along with that, we take particular care in ensuring that our buyers can benefit from a number of fantastic, cash-saving incentives, including fully-furnishing many of our apartments free of charge.
We have been working alongside furniture experts New Concept Furnishings (NCF) for many years due to their wealth of experience and unrivalled reputation. Having spent 30 years perfecting every element of furnishing properties, they have worked with a number of developers and landlords to ensure residents can move in to a ready-to-go, tastefully furnished new home.
All You Need is Your Toothbrush
That's right, all you need is your toothbrush! Moving day is a breeze when you move into your fully-furnished Galliard property. Forget the hassle and expense of hiring removal vans and crossing your fingers as you try to squeeze the sofa into the lift; an NCF furniture pack will provide you with all the essentials, and even some of the non-essentials! What's more is that it will all be installed and ready for you ahead of moving day.
So, what can you expect in your furniture package? Contemporary furnishings for every room that will make the best of the space you have.
Living & Dining Area
From key elements such as a sofa, a media unit, a coffee table, and a dining table and chairs to the finer details including scatter cushions, additional lighting, artwork and a rug, NCF do an incredible job of creating a homely space that you can relax in as soon as you move in.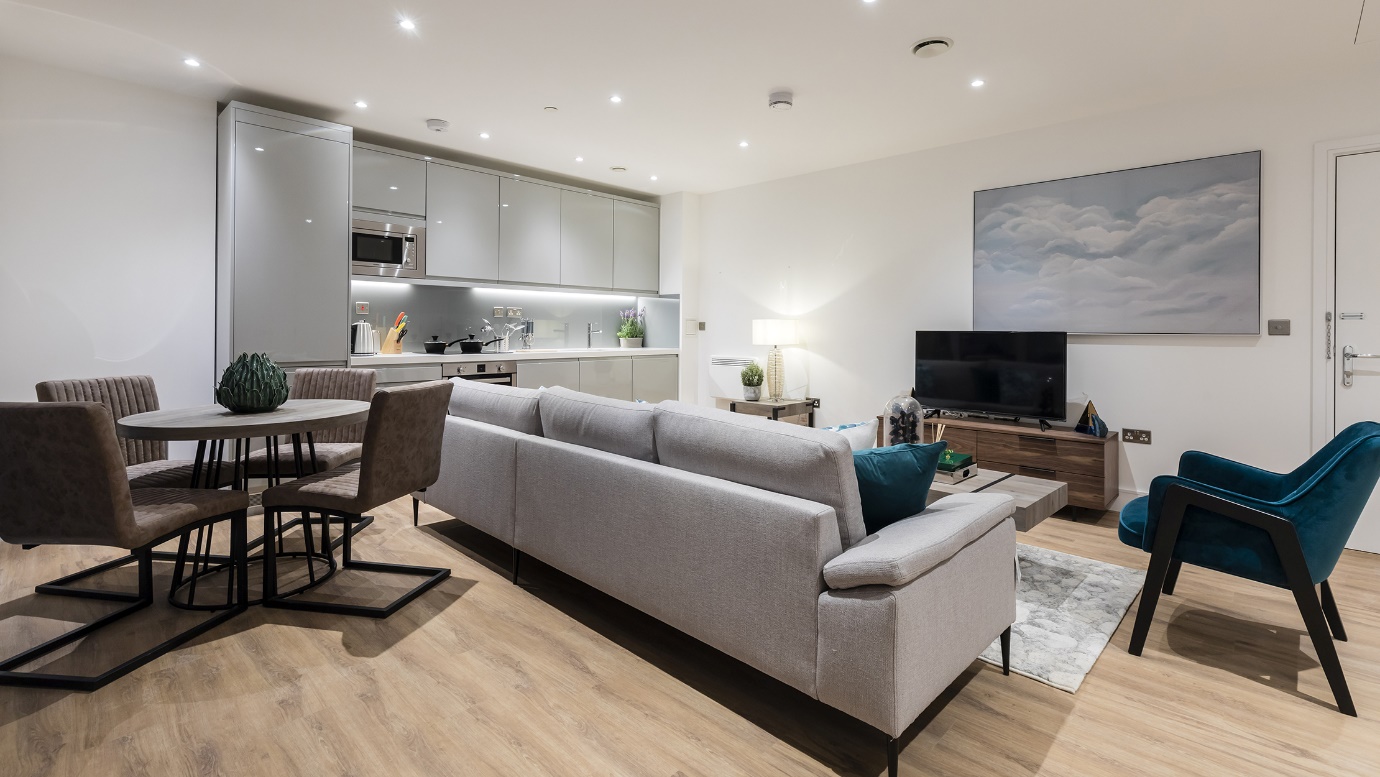 Kitchen & Utility
Whilst all Galliard properties come with integrated appliances, the complimentary NCF furniture packages also include crockery, glassware, cooking utensils, a kettle and toaster, and a saucepan set to name just a few items. You will also receive an iron and ironing board, a mop, a vacuum cleaner and so much more — everything you could possibly need has been considered so you don't have to worry about a thing.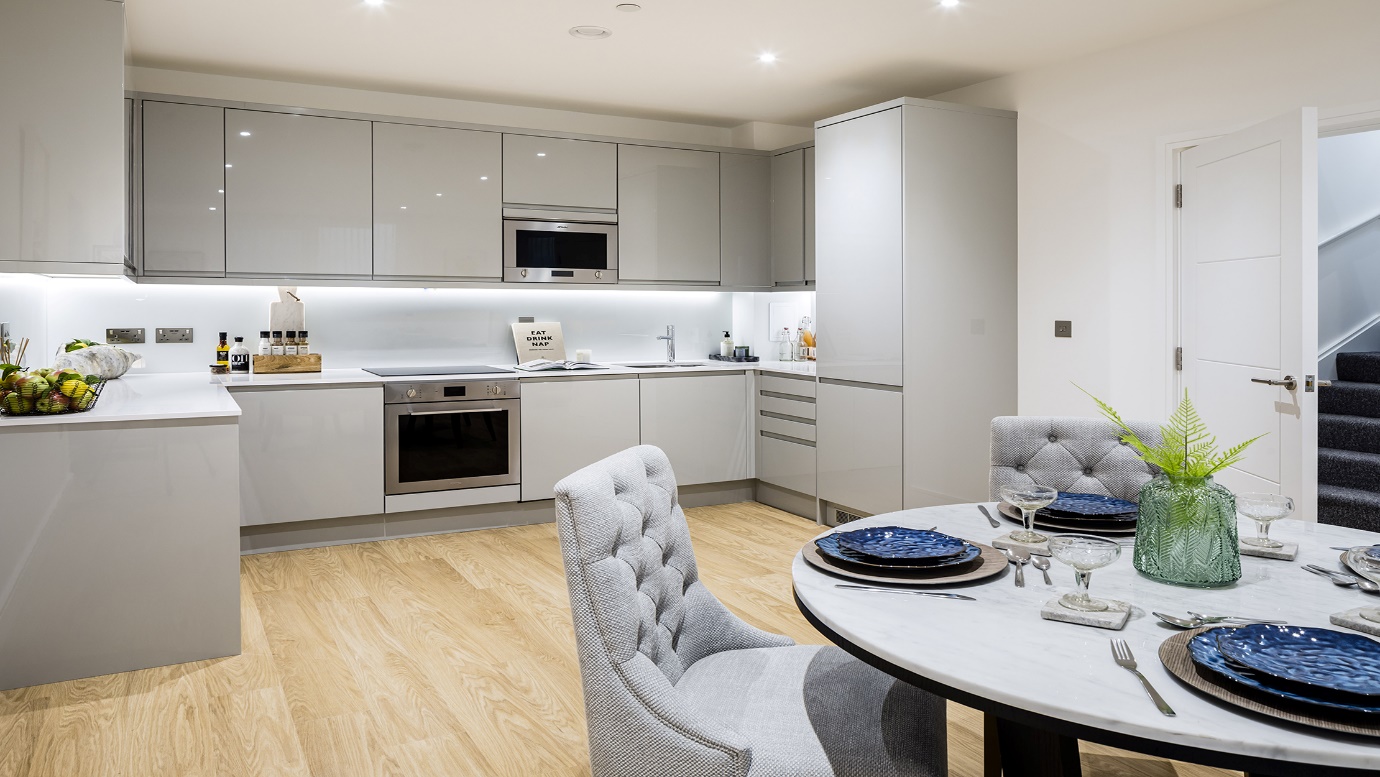 Bedroom
It's important to be able to switch-off and relax when you head to bed and with NCF's carefully-selected bedroom furniture you'll be able to do just that. Each bedroom will come fully-equipped with a stylish upholstered bed, a comfortable mattress and bedding including a duvet and pillows, a chest of drawers (with matching bedside tables and side lamps) as well as a mirror and even a bedding set, so your first night in your new Galliard home will be as stress-free as can be.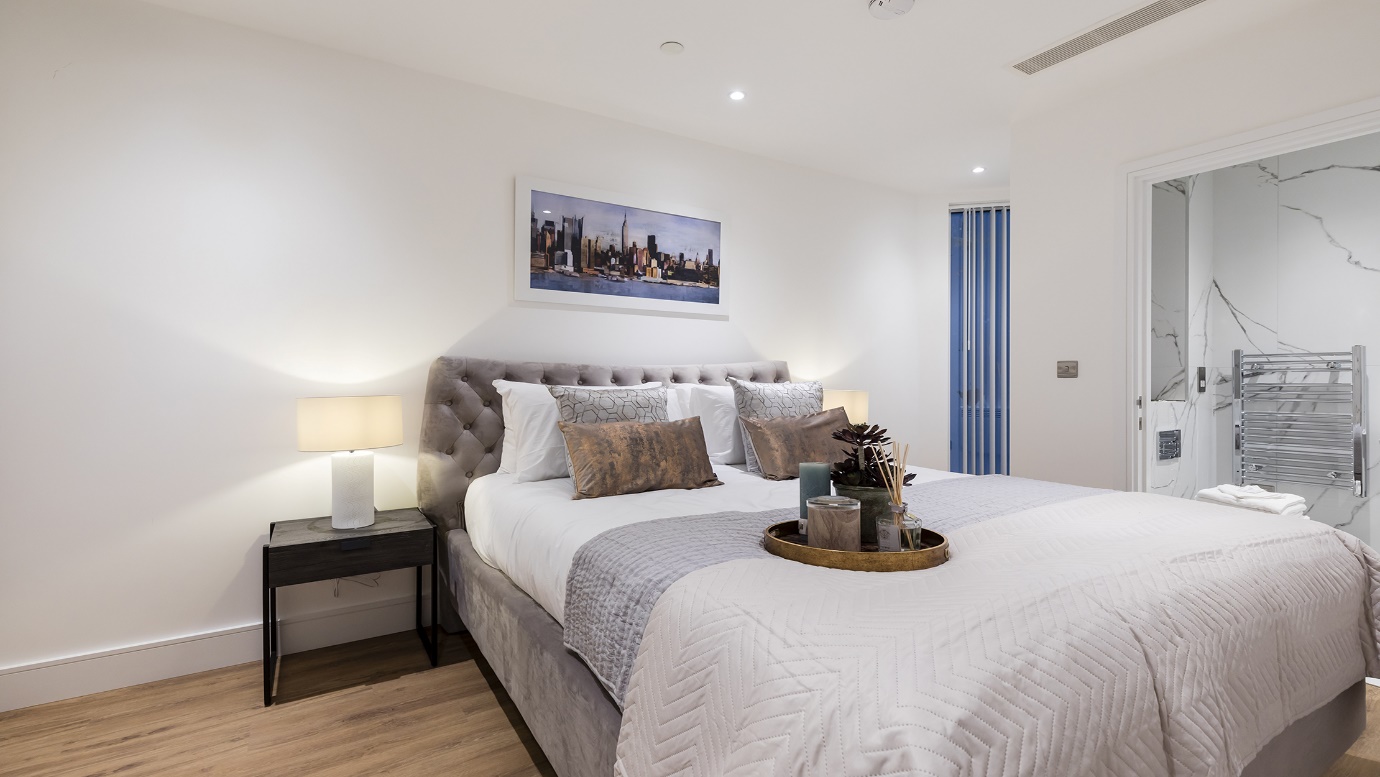 Bathroom
Each bath or shower room in your new abode will come complete with the essentials including a bin, toilet roll holder and brush, and plush towels including two bath sheets, two hand towels and two face towels.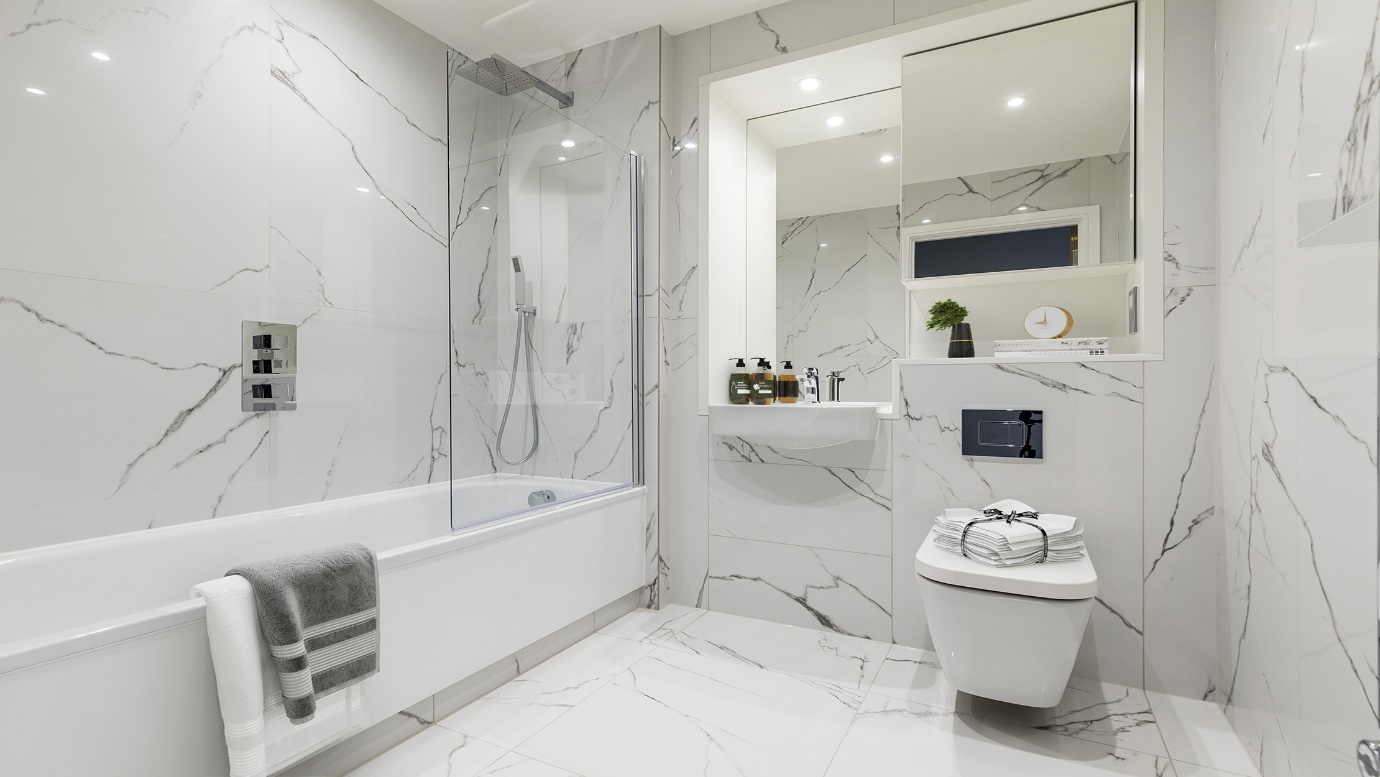 Advantages of Purchasing a Fully-Furnished Property
All furniture packages are meticulously put together by experienced professionals so your home will be trendy, comfortable and beautifully presented from the moment step foot in to your new apartment.
Every piece of furniture provided is brand-new and built to last, so there's no need to worry about random mismatched furniture or the expense of replacing inherited furnishings.
Your fully-furnished home will be ready for you in time for moving day. That means a smoother moving experience for you, and happy customers for us.
Both the living area and each bedroom are installed with made to measure blinds or curtains so there's no need to measure up beforehand.
If you're investing in a Buy-to-Let property, your tenants will enjoy living in a property which has been furnished with exceptional attention to detail. Let us take care of it and you can enjoy the long-term reward.
Each furnished home comes with a 12 month guarantee for peace of mind.
We offer a number of our properties fully-furnished free of charge as we know how daunting and expensive getting onto the property ladder can be. Get in touch with our friendly sales team on 020 3409 2270 to discuss your requirements or explore our furnished properties using our property search tool.
Do you live in a fully-furnished Galliard Home? Share your space with us using the hashtag #MyGalliardHome and tag @GalliardHomes.
Edited: 29th August 2023