Breaking the Bias: Meet Mihaela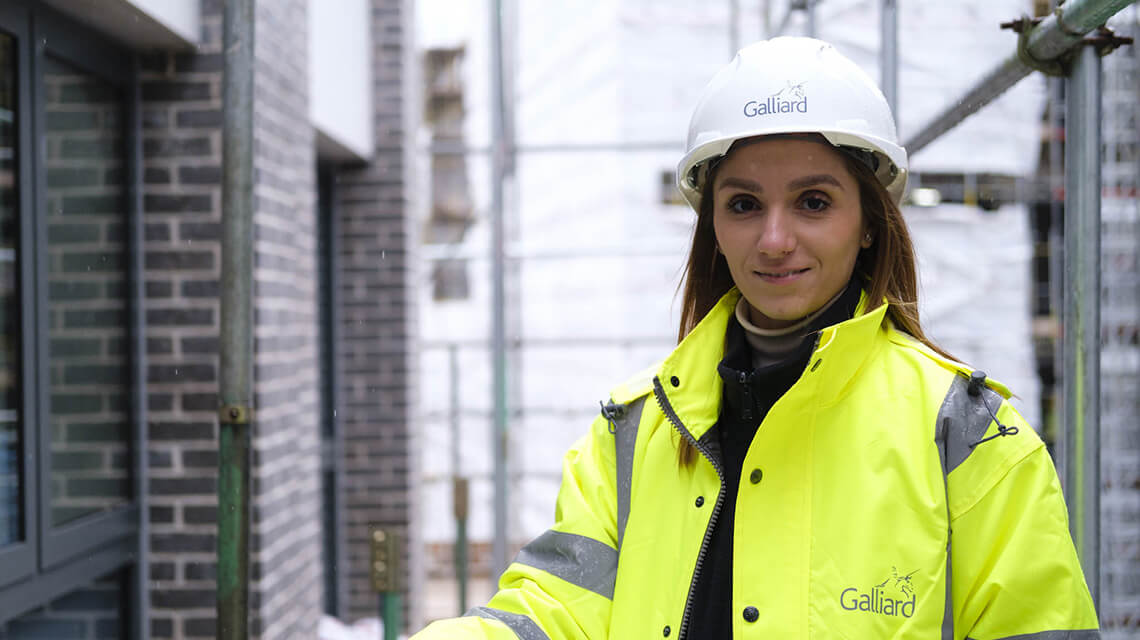 Over the next four weeks, we will be shining a spotlight on some of the inspiring women who are behind Galliard's success. This week, we're talking to Mihaela, an assistant site manager who has been employed by Galliard Homes since March 2017 and has worked on a variety of projects across the country.
Talk us through the part you play at Galliard Homes.
I am an assistant site manager based on site working in the construction department. My role is to check our contractors' work and assure they achieve our quality inside the apartments and get them ready for the client to move in.
At the moment, I am based in Nine Elms, working closely with the senior project manager and the other site managers.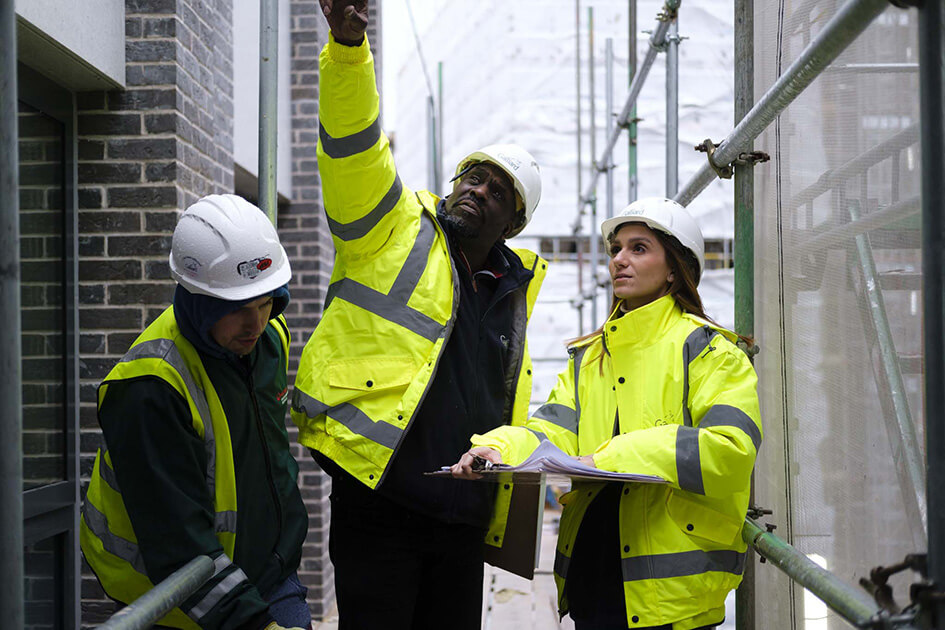 What made you want to go into the construction and property development industry?
My second job after I came to the UK was in construction and I had the opportunity to see what working in the industry is like. I was supported and guided by people who saw my potential and I started to like what I was doing and was amazed by how the buildings would transform overnight.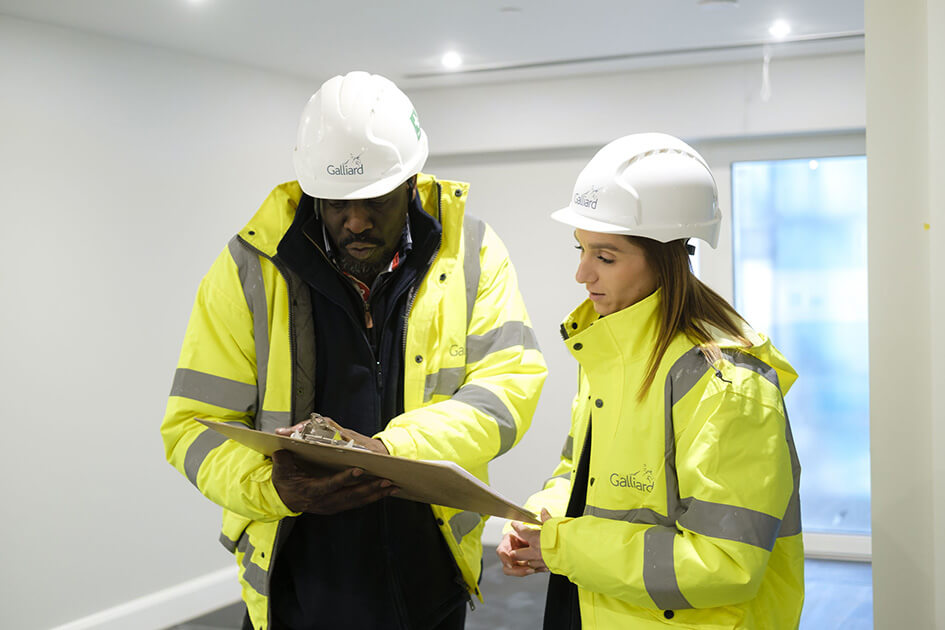 What qualifications did you take for your chosen career at Galliard? How did you get to where you are today?
You need to have a CSCS card to work in construction — which I have. I also completed the SSSTS (Site Supervision Safety Training Scheme) course. After being employed by Galliard, they sent me to do SMSTS (Site Management Safety Training Scheme), fire marshal training, first aid training. Currently, I am doing NVQ Level 6.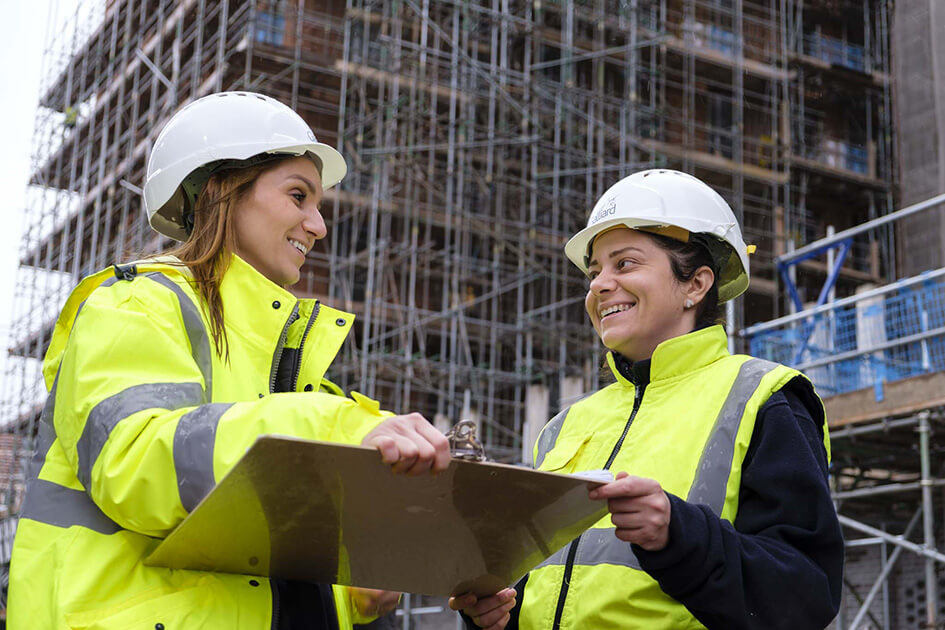 As previously mentioned, I had the opportunity to meet people who were eager to help and guide me through, but one of the most important things you need is the desire to evolve and learn from others and from your mistakes as, in this industry, every day presents a new challenge.
Are there any projects you have worked on that have made you particularly proud?
I can name a few but every project I have been on has made me proud of what I have delivered. Receiving good feedback from clients means everything.
What do you love most about your role?
I like that every day is a new challenge. For me, a challenging part of my role is when I need to make a critical decision.
What advice would you give to women interested in changing to this industry?
There are a lot of opportunities but the most important advice I can give is to like what you doing.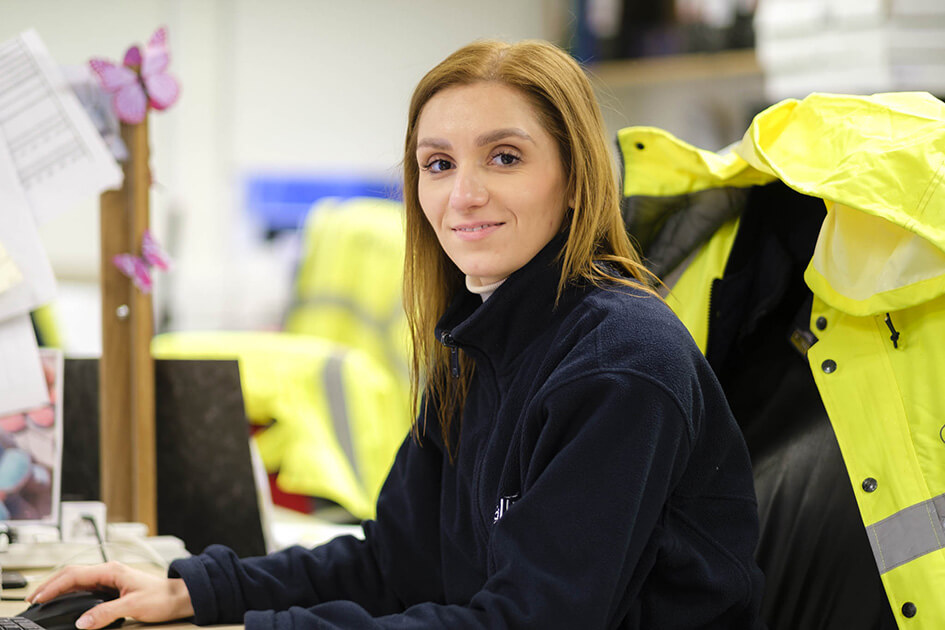 What are some things you get to do working in construction and property development that you would not get to do in any other industry?
I'm not sure about how to answer this as I have only worked in the construction industry so I can't compare.
Which women inspire you?
I will say my mom definitely, as she made me strong and proud of my personality. All strong and independent women inspire me.
Looking to start your career in construction? View current vacancies at Galliard Homes.
Edited: 30th May 2022