Breaking the Bias: Meet Rachel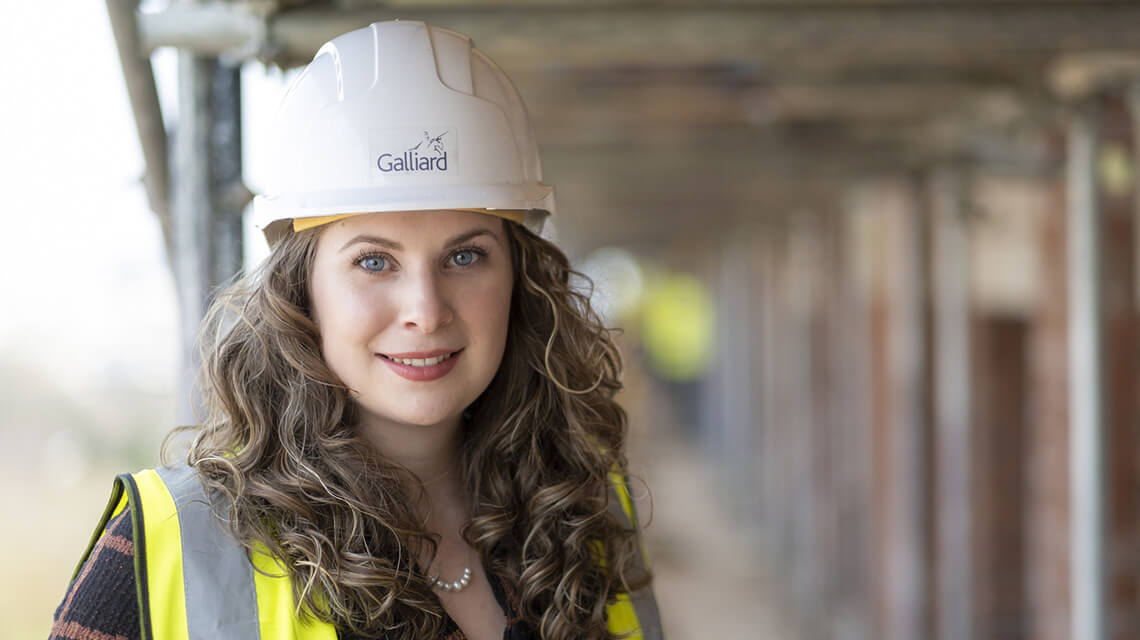 For the third installment of our new four-part series, #BreakingTheBias, we caught up with Rachel, a project surveyor who has been working at Galliard Homes for five years.
Talk us through the part you play at Galliard Homes.
My role as Project Surveyor within the Commercial Team at Galliard Homes means that I am site-based and take care of the day-to-day running of construction costs throughout the duration of a project from inception to completion. Recently I have been based on the Jewellery Quarter Project, Birmingham, whilst the demolition works have been underway, preparing for works to start on-site through the procurement and tendering process.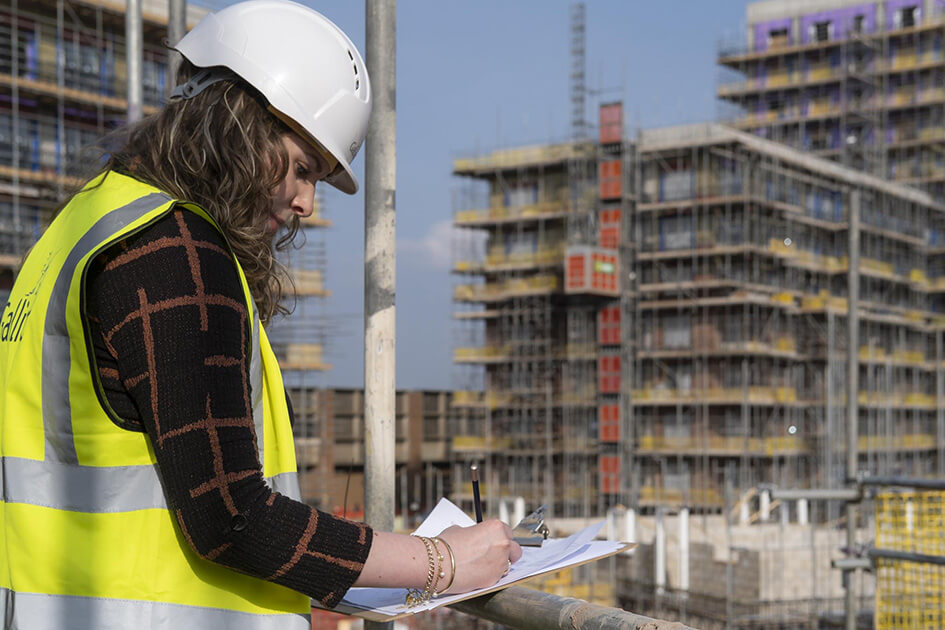 How long have you been working at Galliard Homes?
Five years.
What made you want to go into the construction and property development industry?
I have always had an interest in the built environment, although my entry into the industry was luck and out of necessity to fund a desired 'gap year' of travel post-school.
What did you study/what qualifications did you take for your chosen career at Galliard? How did you get to where you are today?
I entered the industry at 18 years of age with A-level qualifications and a strong desire to earn money to fund a 'gap year' of travel, having decided at the time, not to apply to University. During this period I was working for a subcontractor rotating department to cover annual leave until I settled in the Commercial Team. Shortly after, I enrolled on a 6-year part-time degree in Quantity Surveying and Commercial Management at Oxford Brookes University. A year later, I left subcontracting and joined construction for property developer, Galliard Homes. I have worked on a range of projects since and am now months away from finishing my studies... at long last!
Are there any projects you have worked on that have made you particularly proud?
Whitbread House, in Luton, was my entry into the world of development and my first permitted development project where a lot of my learning started. Another notable project was Honda, Southall, my first new-build project which had a positive impact on contributing to the regeneration of the local area.
What do you love most about your role?
I love being part of a team that can influence the landscape for future generations and how no day at work is the same.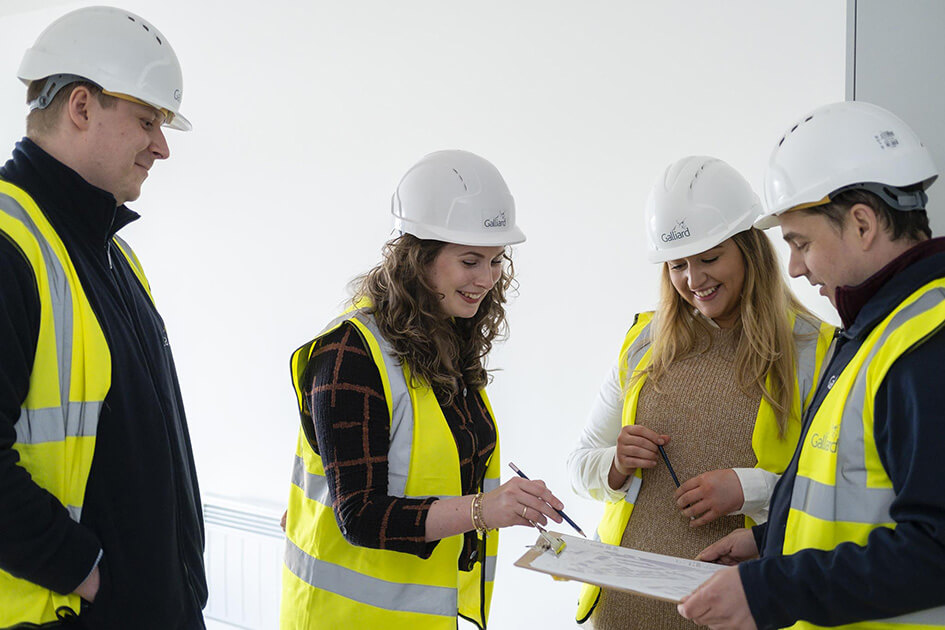 Is there anything you find challenging about your role/working in this industry?
Working full-time whilst studying part-time requires dedication and perseverance.
What advice would you give to women interested in changing to this industry?
There are many opportunities within the industry: do your research to find the right one for you.
What has surprised you about working in this industry?
How thrilled I could get over receiving new socks and site boots for Christmas.
What are some things you get to do working in construction and property development that you would not get to do in any other industry?
See and be part of transforming the built environment to benefit communities.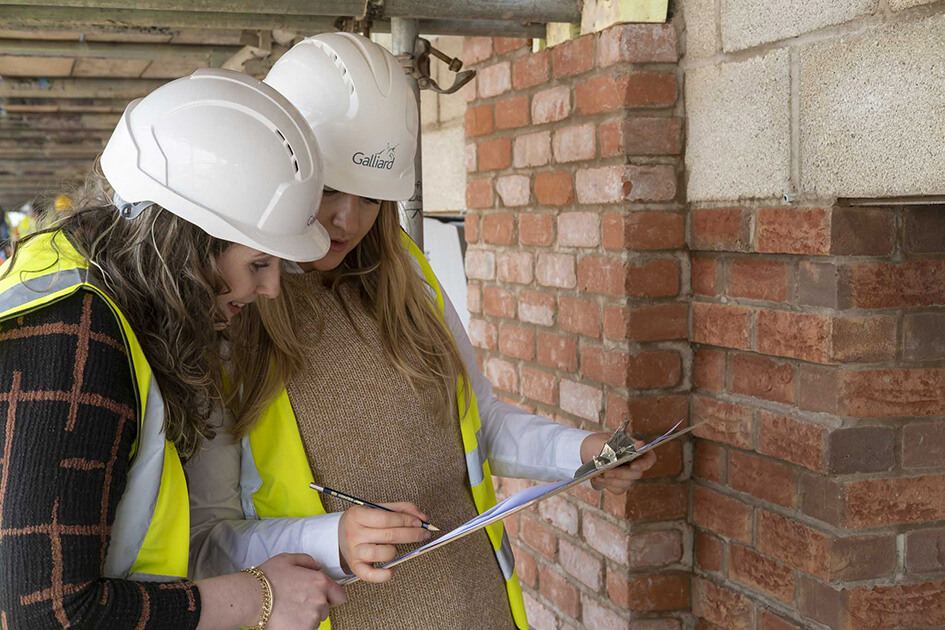 Which women inspire you?
My mum and sister.
Looking to start your career in construction? View current vacancies at Galliard Homes.
Edited: 30th May 2022