Living in Brentwood, CM14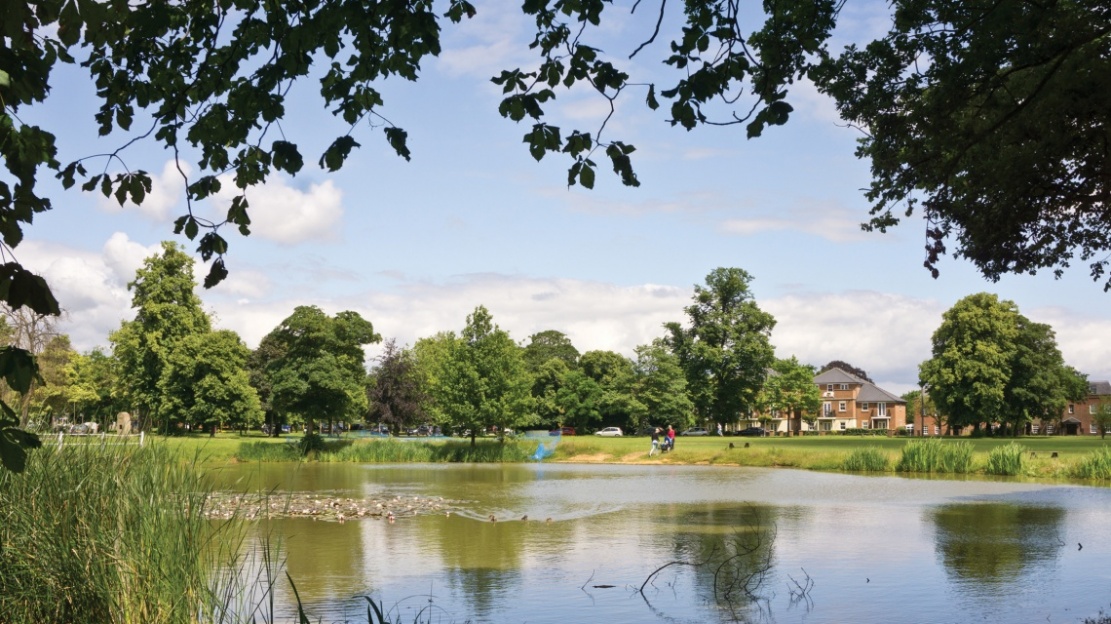 In East England's county of Essex lies Brentwood, a desirable commuter belt which is perfect for investors, first-time buyers and families.
Situated just 20 miles North East of London's Charing Cross, as well as being conveniently close to the M25, Brentwood is conveniently connected to a variety of key destinations in the country. Complete with enviable houses, countless dining options, luscious green space and renowned educational establishments, it is no wonder why Brentwood is such a desirable place to live.
Property in Brentwood
Essex House has now successfully sold out however please do read below to find out more information on this development.
Essex House
Appointed just a stone's throw away from Brentwood station, an apartment in Essex House is a commuter's dream dwelling. Complete with an impressive array of studio and one bedroom apartments, all fully-furnished and complete to Galliard's impressive standards, Essex House defines elegance and modern sophistication.
High Street amenities are only be a few minutes' walk away and services from Brentwood station make destinations such as London Liverpool Street reachable in just over half an hour, meaning that Essex House's enviable location matched with its exceptional specification makes it an investment opportunity not to be missed.
Looking for a property in Essex? Galliard Homes are delighted to introduce Rosebery House in Chelmsford.
History of Brentwood
Brentwood has a rich pilgrimage history, as the town used to be a stop-off point for pilgrims who were on their travels to Thomas Becket's shrine in Canterbury, Kent. Today on the High Street, remains old ruins of a chapel dedicated to Thomas Becket himself, providing locals with a reminder of the passing pilgrims from centuries ago. In fact, it is even thought that this chapel is responsible for the town being named Brentwood, as the word 'brent' means 'holy one'.
Places of Interest
Food and Drink
The Fat Turk
Did someone say humus, feta and baklava? This traditional Turkish restaurant is a hit with the locals for a reason; it's known and loved for its energetic atmosphere, exceptional service, and of course its succulent menu. Adding a dash of extra appeal, there is also an atmospheric champagne bar that showcases live music, what more could you want from an evening out with friends!
The Nags Head
Whether you want an extravagant brunch with lobster and champagne, or a cosy Sunday roast with the family, this modern gastropub has something that will cater to everyone's temptations. Diners will be greeted with rustic interiors, delicious smelling food and welcoming staff.
Alec's Restaurant
This swish and contemporary restaurant offers nothing but the highest quality of food, including fish that melts in your mouth and juicy meat that cuts like butter. Cuddle up in the winter next to the fire or enjoy the gentle breeze in the outside area in the summer at Alec's.
Tarantino's
If classic Italian food tickles your fancy, then Tarantino's has a table with your name on it. Located just off the High Street, this restaurant offers pizza and pasta galore, not to mention there are always tempting specials on offer.
Brentwood Kitchen
For fresh homemade food, this quaint eatery is the place for you; coffees, cakes, salads and pies, you name it they have it! There is even a children's corner so you can bring your little ones along while you have lunch with your friends at Brentwood Kitchen.
Nightlife
Teriss Bar
This select wine bar defines exclusivity, style and class, and is the perfect spot for date night or an evening out with friends. Boasting chic interiors and a pleasant garden terrace, Teriss Bar is perfect for a warming drink in the winter months or a refreshing spritzer in the summertime.
Shopping
The Baytree Centre
This compact centre has everything you need for picking up a few essentials in town, from everyone's favourite health food shop Holland and Barratt to Sports Direct, which comes in perfectly handy when Better Gym Brentwood is only round the corner!
Minnies Boutique
After the success of The Only Way is Essex and the passion for fashion that is presented on the programme, it is no wonder why this independent fashion boutique, founded by two of the cast members of the popular programme, is first on everyone's list when they come to Brentwood. Minnies is known to keep up-to-date with all of the latest trends, offering everything from stylish sleepwear to a trendy maternity range.
Laura Ashley
Just moved to the area and need some new furniture, or simply just want to give your home a makeover? Laura Ashley is the place to go if you want to transform your living space into your dream home, you can guarantee that you will never walk out of this shop empty-handed.
Brentwood High Street boasts countless shops and boutiques, including favourites such as New Look, Fat Face, Dorothy Perkins, plus popular jewellery shop Pandora is on the way too.
Health and Wellbeing
The Brentwood Centre
When joining The Brentwood Centre, you are not just becoming a member of a gym because there is so much on offer. With an exciting abundance of classes to choose from, as well as a state-of-the-art gym, a swimming pool, and let's not forget the wellbeing centre, you will certainly be on your way to a healthier and happier you.
Better Gym Brentwood
Conveniently appointed in The Baytree Centre in the High Street, Better Gym offers everything from Body Combat to Spinning, as well as personal training and an impressive selection of gym equipment. It's not too late to reach your fitness goals and the encouraging members of staff will help you on your journey
Skin Solutions
After a stressful week at work, there is nothing better than a day of pampering, and Skin Solutions should be at the top of the list because it offers everything you could want to unwind and give yourself a much-needed pamper. Be spoilt for choice with facials, massages and manicures, not to mention an impressive selection of beauty products which include luxury favourites such as Bare Minerals and Dermalogica.
Entertainment and Culture
Old MacDonald's Farm
Take a look around this extensive farm and visit Pig Pier and Goat Bridge, then why not have a go at milking the cows? Old MacDonald's Farm is one of the most popular attractions with families as there is always something to discover and learn, so now there is no need to panic about ideas for what to do when the school holidays come around.
Brentwood Park Ski and Snowboard Centre
If you are preparing for a ski trip or simply want to try something a little different to keep active, this ski and snowboard centre could be the place for you. Whether you are an avid skier or just trying it out for the first time, there are a range of courses, lessons and slopes to suit all abilities. Boasting some of the most affordable prices around, there is a reason why this centre has acquired such a strong reputation.
Thorndon Park Golf Club
Created in 1920, this golf club has made quite a name for itself over the years and has quite a prestigious status amongst the locals. Meticulously maintained and boasting an unforgettable course, Thorndon Park also offers a number of practice areas for those who need to perfect their game. Once the round of gold is over, why not relax in the clubhouse and enjoy the view of the lake.
Brentwood Theatre
Often referred to as 'the jewel in the crown of Brentwood' this community theatre will guarantee you a taste of culture. Showcasing performances, such as Shakespeare as well as an array of musicals, Brentwood Theatre is always worth the trip.
Green Space
Weald Country Park
Showcasing luscious countryside for as far as the eye can see, this park is an asset to Brentwood and is the perfect place for a romantic stroll in the evening or a day out with the family and dogs. Weald Country Park offers everything from horse riding to bird watching and boasting the perfect picnic setting, it would be a crime not to spend the weekends here when the sun is shining.
King George's Playing Fields
Fully-equipped with crazy golf, an adventurous children's play area and flowers galore, King George's Playing Fields will always have something to keep you entertained! During the school holidays in the summer, paddling pools are provided so your kids can have a splash while you chill out in the park.
Education
Brentwood Ursuline Convent High School
Local Authority
Transport
By Rail
Brentwood station offers TFL rail services into London Liverpool Street, taking just over half an hour, plus Shenfield station is just three minutes away on the train where passengers can get fast train services into London that take just over 20 minutes.
By Crossrail
When the highly anticipated arrival of Crossrail is introduced to Brentwood, key destinations including Canary Wharf will be reachable in just 36 minutes, making Brentwood the perfect area for commuters to buy.
By Road
The London Orbital Motorway, or M25, is located just two miles south west of Brentwood, whilst the A12 bypasses the town to the north, connecting the town between Stratford in East London and Great Yarmouth in East Anglia. The M11 is also one junction down from the M25, leading to destinations further north such as Cambridge in little over an hour.
Edited: 20th March 2023