Essex: The Buy-to-Let Hotspot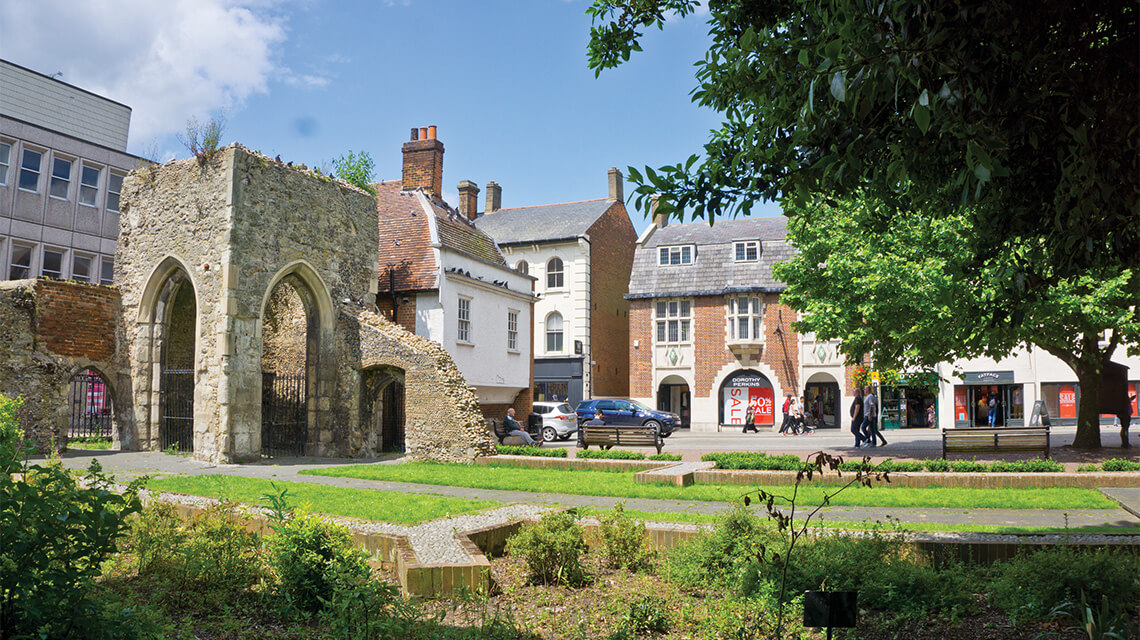 The Essex economy makes a significant contribution to the region's and nation's Gross Domestic Product. The County's primary economic strength is its position as the UK's Multimodal Gateway with its intricate transport infrastructure that includes Stansted Airport, the Thames Gateway port and fast access to Central London.
As the global powerhouse of the East of England, Essex is at the centre of The East of England Plan which places an emphasis upon Essex in terms of meeting national economic and housing growth targets. The Plan proposes the delivery of 127,000 homes and 131,000 jobs in the period 2001-2021. The Key Centres (Chelmsford, Colchester, Thurrock, Southend, Harlow and Basildon) are expected to deliver over 65% of the total Essex housing growth and the bulk of employment growth. It is however recognised that beyond these areas, other parts of Essex have already made substantial contributions to housing and economic growth, and further investment and regeneration will continue to cement the County's standing as a viable venture.
As the capital's economy shifts eastwards, Essex is becoming even more of a coveted commuter town hotspot. The arrival of Crossrail will shorten journey times from the county to the centre of the city, whilst the East-West line will enable direct travel from areas such as Shenfield and Brentwood to key locations such as Heathrow Airport.
Other key future economic drivers within the County include:
The growth of universities at Colchester, Chelmsford, Southend and Harlow
The expansion and consolidation of major general hospitals
Redevelopment of London Southend Airport
The implementation of Crossrail
Expanding tourism and the promotion of the County's heritage and protected green belt
The potential for the further migration of back office functions from London
The movement of the City of London eastwards
Eastward expansion of London's financial services sector may have been slightly under the radar, but major businesses such as Liverpool Victoria, RSA and International Financial Data Services have well-established operations in Brentwood, Chelmsford and Basildon. By migrating to Essex, Colliers reports that big businesses are rapidly learning that they can save almost £5m per year in rent by relocating from a 100,000 sq. ft. office in the City to the equivalent in Essex.
Why Essex is a Top Buy-to-Let Investment
Property investment in the east of England is benefitting from the largest returns as the high cost of buying property in London offsets rental yields; according to Rightmove, rents rose from 6.4% in 2014 compared with 4.5% nationally outside of London.
'Investors and tenants who have been priced out of London and the South East have looked for better value areas in the East, and it seems they've found a winning formula. If you look at the top 10, six of the areas have asking prices below the national average, making it affordable for Buy-to-Let investors and tenants,' says Sam Mitchell, Head of Lettings at Rightmove.
Brentwood, scores highly in Rightmove's findings, coming in third with a rental yield of 25.9% per year. Due to its booming local economy, transport connections and appeal for both families and city professionals, Brentwood's popularity continues to increase. As a result of this rapid surge and demand for housing, typical annual rents in Brentwood are £12,206 a year, and average property prices have risen by a fifth to £308,811. Read more about Brentwood's Buy-to-Let potential here.
View property availability at Rosebery House in Chelmsford.
Edited: 20th March 2023