Buy-to-Let Mortgages Explained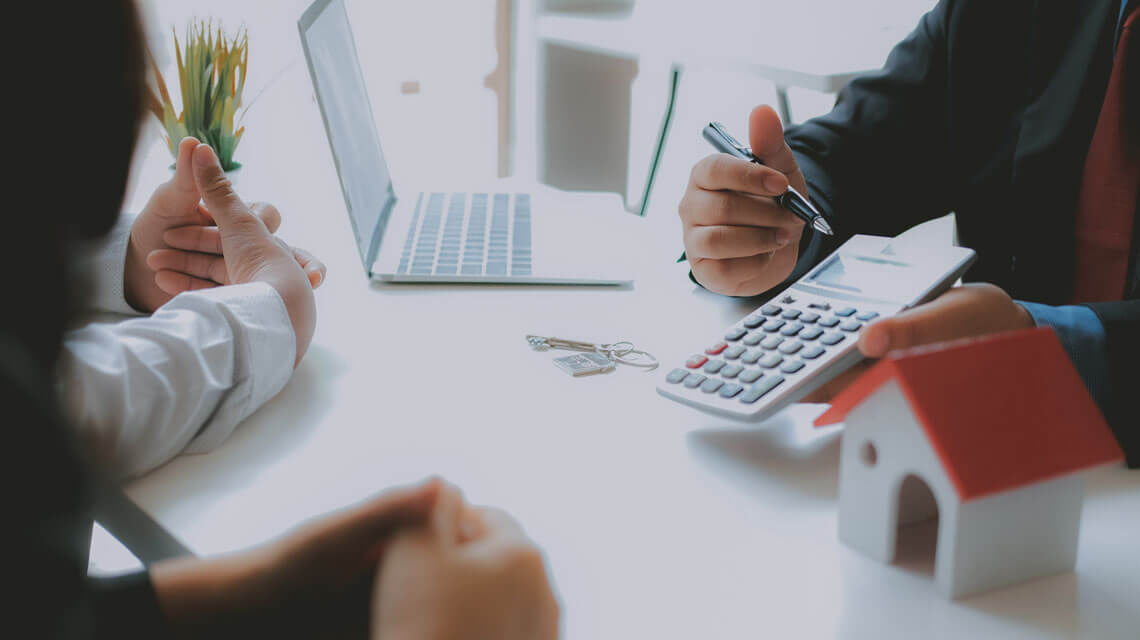 When you buy a property to rent it out, you will need a Buy-to-Let mortgage.
From applying to affordability, Visionary Finance explain everything you need to know about Buy-to-Let mortgages.
What is a Buy-to-Let mortgage?
Buy-to-Let mortgages are the required mortgage solution for property investors and private landlords looking to earn income from renting out a property they have purchased as an investment.
Buy-to-Let mortgages are similar to residential mortgages in that lending is secured against the investment property you are purchasing. However, there are some fundamental differences.
Applying for a Buy-to-Let mortgage
You might decide to apply for a Buy-to-Let mortgage if:
You want to invest in a residential property
You have an existing income source, i.e. from employment or self-employment
You are looking to create a passive income through the rental income received
What is different about a Buy-to-Let mortgage?
Many Buy-to-Let mortgages are interest-only, compared to standard residential mortgages, which tend to be capital and interest loans. Most Buy-to-Let investors opt for an interest-only mortgage, which means that for each month of the mortgage term, they only pay the interest on the loan and none of the capital.
Buy-to-Let mortgage lending is based on the rental serviceability of the mortgage payments. Whilst lenders need you to have an alternate source(s) of income, the primary measure for the lending is how much rental income will be achievable from the investment.
Fundamentals of Buy-to-Let mortgages
The minimum deposit for a Buy-to-Let property is typically 25%. However, some specialist lenders only require a 15% deposit.
Lenders typically allow borrowing up to the age of 85 years.
You can purchase a Buy-to-Let investment in your personal name or set up a company and purchase through a corporate entity.
Although some exceptions exist, conventional Buy-to-Let mortgages are not regulated by the Financial Conduct Authority (FCA). For example, if you wanted to rent out your property to a close family member, also known as consumer buy-to-let mortgages, this would be assessed with the same strict ruling as a residential mortgage.
Buy-to-Let mortgage affordability for landlords
When it comes to owning and renting out a property, there are affordability tests that a landlord must undertake.
One part of the affordability test is to measure the interest cover ratios (ICR) to calculate the amount of rental income the landlord is likely to achieve on their investment. A lender's ICR is the ratio of total rental income to the mortgage repayment amount. For example, if the ICR is 125%, this would be calculated by using an appropriate stressed interest rate. The calculated ICR of 125% will reflect the total rental income required for landlords to break even, considering the monthly mortgage payment, tax and property maintenance costs.
Buy-to-Let mortgages for first-time buyers
If you want to get on the property ladder but are struggling to raise funds to suit the area you want to live in, first-time buyers can invest in a Buy-to-Let property further afield in a more affordable area and rent the property out.
A critical factor to consider is that, as a first-time buyer, you might need a bigger deposit than other property investors to get the best mortgage rates. Furthermore, you will not qualify for first-time buyer stamp duty as the property isn't one you will live in yourself.
Start the process
Visionary Finance is a team of independent and expert Mortgage Advisers based in Milton Keynes, offering advice and brokerage services to UK clients. If you have any questions regarding Buy-to-Let mortgages or would like to speak to an expert, contact Visionary Finance to discuss your mortgage options.
Visionary Finance is Authorised and Regulated by the Financial Conduct Authority (FCA). The FCA does not regulate some forms of buy-to-let, international, bridging and commercial mortgages. Your home or property may be repossessed if you do not keep up repayments of your mortgage or any other debt secured against it.
Edited: 4th January 2023