Buy-to-Let: Furnished or Unfurnished?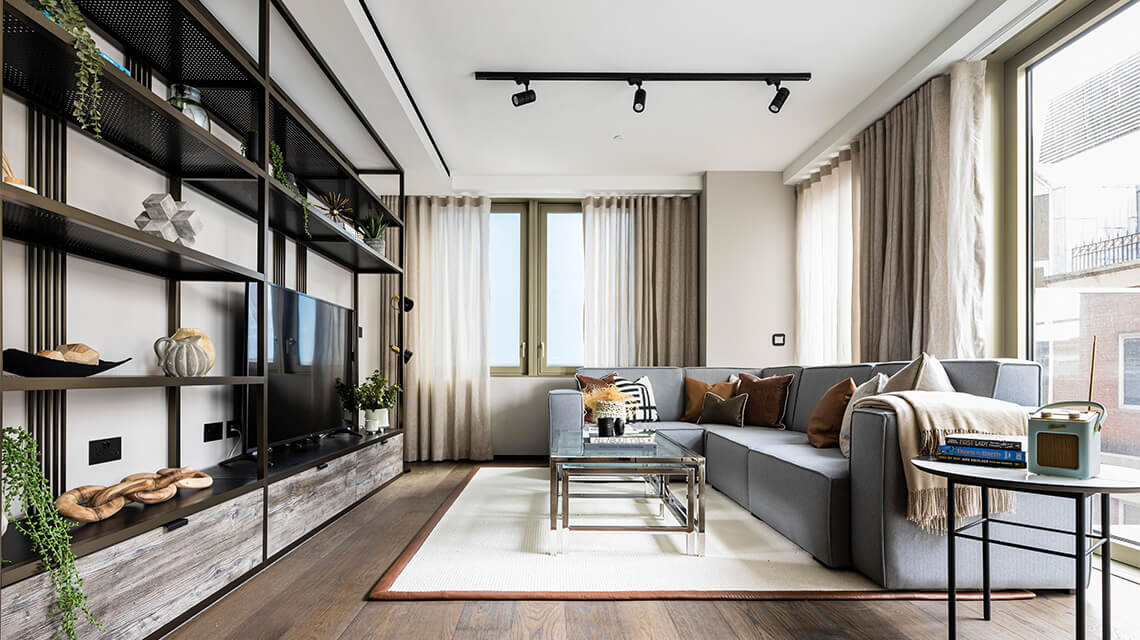 Whether you're an experienced Buy-to-Let investor or you're in the process of acquiring your first property, there are many important decisions to make. One of the main things to consider is whether you want to let your property furnished or unfurnished.
If you know the type of tenant you want to attract, then you might already know how you would like to present your property to the rental market. There are pros and cons of offering your property furnished or unfurnished, some more obvious than others.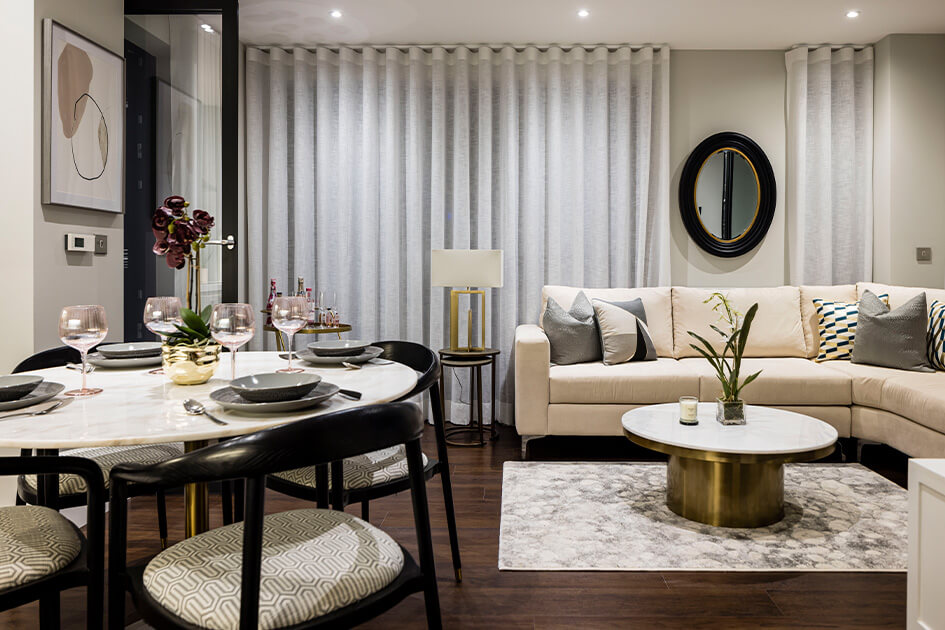 Here are our top tips for letting your property.
What is a furnished property?
Whether furnished or unfurnished, if you are letting your property then the bare minimum that should be included can slightly vary. White goods such as a fridge/freezer, a cooker, and a washing machine along with floorings such as carpet and curtains or blinds should all be provided at the very least.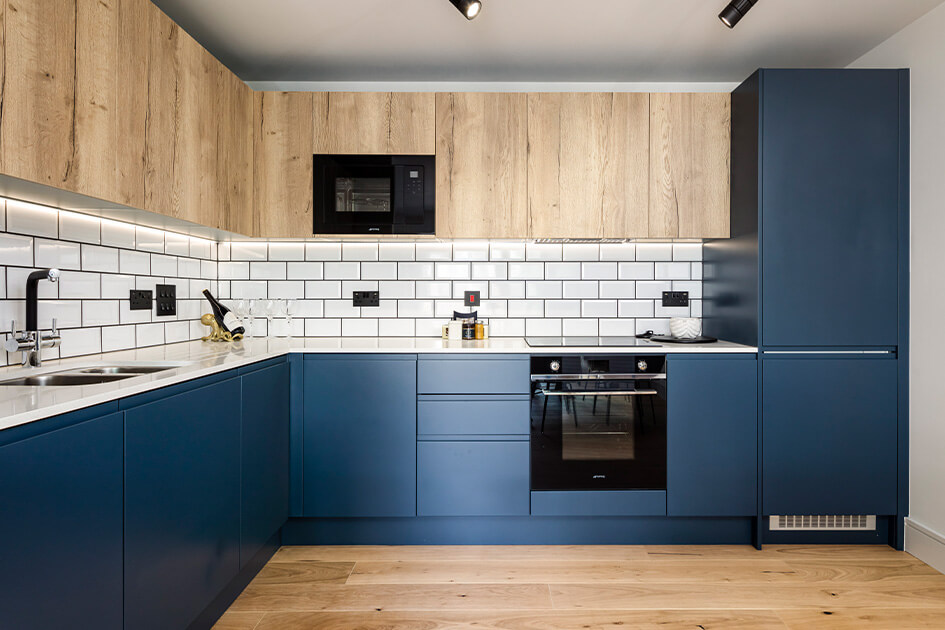 With Galliard Homes, a furnished property means exactly that. Our all-encompassing furniture packs – which are supplied by industry leaders, New Concept Furnishings (NCF) – offer our clients the perfect setup for their rental investments. From soft furnishings and wall art to cutlery and saucepans, everything is covered... all your tenants will need is their toothbrush!
Find out what is included in a furniture pack.
Advantages of furnishing your Buy-to-Let property
As a Buy-to-Let investor, you will be keen to make the most from your venture and capitalise where possible. With different styles including urban, contemporary and luxe collections available, New Concept Furnishing's superior furniture packs will enable you to stand out from the crowd. Here are just some of the advantages of furnishing your rental property:
A high-quality furniture pack will undoubtedly enable you to charge a higher rent to your tenants as you are saving them the hassle and cost of spending potentially thousands of pounds on furniture to make their new property feel like home.
From first-time renters and students to overseas and short-term renters, a fully-furnished apartment is highly-attractive to many types of tenants, particularly those who won't have acquired furniture or can't afford to do so.
Our furniture packs often include bespoke pieces such as an entertainment unit or made-to-measure window blinds. This means that the hassle of organising these separately is eliminated, saving you time and money.
You are more likely to let your property more quickly if it is offered fully-furnished. This is because furnished properties tend to be more desirable than unfurnished properties due to the convenience of just moving in with your personal belongings.
There are some tax benefits of letting your property furnished too. The cost of replacing certain domestic items is tax-deductible meaning that you should be able to claim a tax relief for replacement items.
And finally... many of our properties are offered fully-furnished free of charge, making your decision to furnish your latest investment a no-brainer!
Disadvantages of furnishing your Buy-to-Let property
Depending on your target market, there aren't many disadvantages to furnishing your Buy-to-Let property, but there are certainly some things that you will need to take into consideration when making your decision.
By offering a fully-furnished apartment, you run the risk of isolating tenants that already own furniture. This isn't a huge issue as furnished properties tend to be more in demand, but it just means you are more likely to attract a different type of renter such as a first-time renter rather than a more experienced renter.
If you are happy to move the furniture into storage to accommodate a tenant willing to move-in with their own furniture, you need to consider the cost element of removing and storing the furniture and factor that into your decision-making.
As a landlord, you will bear the responsibility of correcting any wear and tear that may occur within the property. If you have good tenants, you expect that they will treat the home as if it was their own, however wear and tear is unavoidable. The bright side is that you can claim tax relief on the cost of replacing domestic items.
So, whether it's a studio apartment in a high-rise apartment building in Central London or a three bedroom family home in the suburbs, there are several factors to consider when making the decision of furnished or unfurnished and New Concept Furnishings have a package to suit you.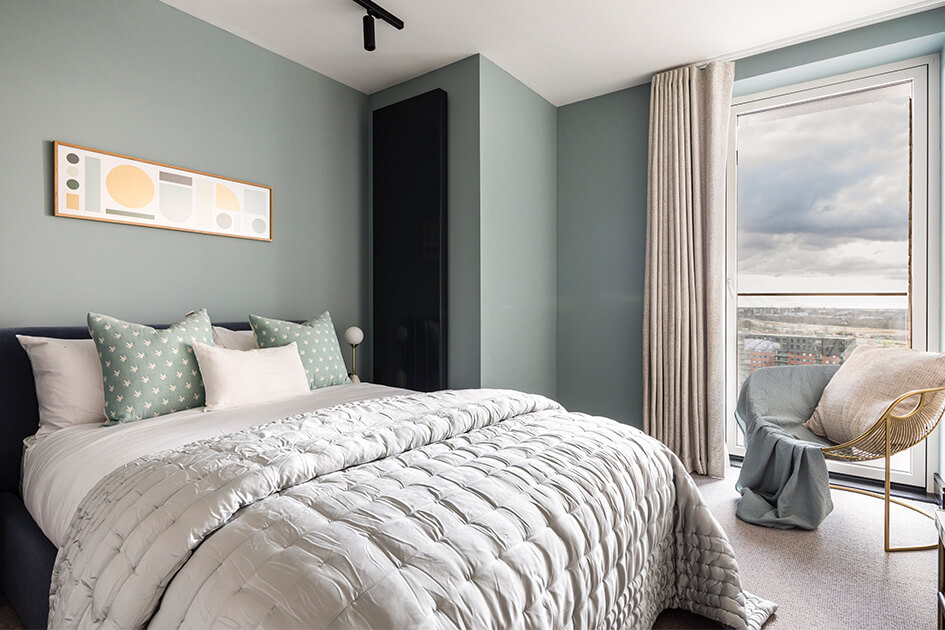 Check out New Concept Furnishings's portfolio and see for yourself how they can make your property investment highly desirable and ready to move into. Their 30+ years of experience in the industry has allowed them to refine their furniture packages so that they not only offer superb value for money, but are also super stylish and designed with tenants in mind.
Explore our range of fully-furnished apartments and get in touch with our sales team on 020 3409 2270 to discuss them in more detail.
Edited: 24th August 2023