Why Luton is a Wise Buy-to-Let Investment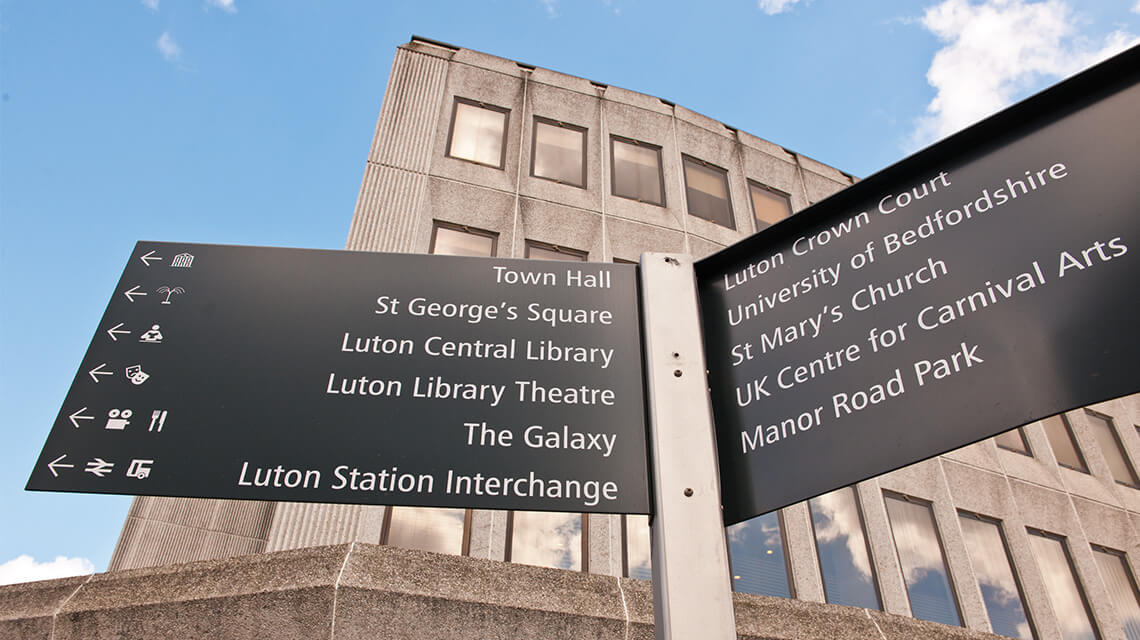 Figures suggest that property prices in the South East of England are increasing at a faster rate than in the capital as the demand to live in commuter towns surrounding London soar.
Named the 'top place to invest in Buy-to-Let property' according to LendInvest's quarterly index, Luton is one of the fastest growing areas in the Home Counties, with many now choosing to commute into Central London rather than live in the capital.
Figures of Luton's Increasing Value
For anyone on the hunt for a great Buy-to-Let investment opportunity, Luton could be the perfect place as the rental potential and prospect of capital growth is looking promising for the future.
The International Business Times rated Luton in the top five of the UK's highest growth areas and recent research suggests that Luton is seeing rents increase four times the rate as London, as rental growth in the city is pushing people out towards commuter belts. In 2015, house prices in Luton increased by an impressive 18.5%, with the price of an average semi-detached house increasing by £40,000 since the previous year.
Last year in particular, landlords saw their property investments thrive as on average, rents in the area increased to £722, which was an impressive increase of 10.4% from 2014. The Housing Market Analyst and Director at Rightmove, Miles Shipman has stated, 'understanding the path of future house price growth is a key element of UK economic strategy and decision making.' With this in mind, Luton is a failsafe area for investors to consider Buy-to-Let schemes as house prices are predicted to climb by an astounding 41% over the next five years.
Luton's reputation as the home of budget airlines will undoubtedly change as this location in Bedfordshire becomes the new commuter belt hotspot and could be an exceptional choice to add to your Buy-to-Let portfolio.
Property in Luton
The Landmark
Galliard Homes is determined to meet the demand of people wishing to branch away from the pricey London property prices to somewhere more affordable with convenient travel links into the capital. The Landmark is Galliard's latest project in Luton and is the perfect opportunity for Buy-to-Let investors or first-time buyers in the market for a property in one the South East's prime commuter belts.
This development boasts an enviable location just a 10 minute walk away from Luton station, where services into King's Cross St Pancras take a mere 25 minutes, making The Landmark an unbeatable opportunity for investors. This development showcases a selection of deluxe studio, one and two bedroom apartments, complete with a quality specification that includes fully-integrated kitchen appliances and plush chrome-plated bathroom accessories.
The Landmark is now fully sold out. For further information about The Landmark by Galliard Homes, please click here to view the development on our website.
Carlton House
With properties from just £139,995, Carlton House will provide an unmissable opportunity for first-time buyers and investors looking to the coveted commuter town of Luton for their new home.
The development will be equidistant from Luton and Leagrave mainline stations, taking approximately 10 minutes' drive, and will provide journeys into St Pancras International in just 25 minutes. The M1 will also be just six minutes' drive away, or Luton Airport can be reached in approximately 17 minutes.
Carlton House will contain a sophisticated selection of studios and one bedroom apartments, all cleverly crafted to provide residents with a stylish and comfort-inducing home, exhibiting both future-proof functionality and energy-efficiency.
Carlton House is now fully sold out. For further information about Carlton House by Galliard Homes, please click here to view the development on our website or explore our flats for sale in Luton.
Edited: 20th March 2023