Property Market Insight April 2021: Q&A with Galliard Homes Sales Director, David Galman
22nd April 2021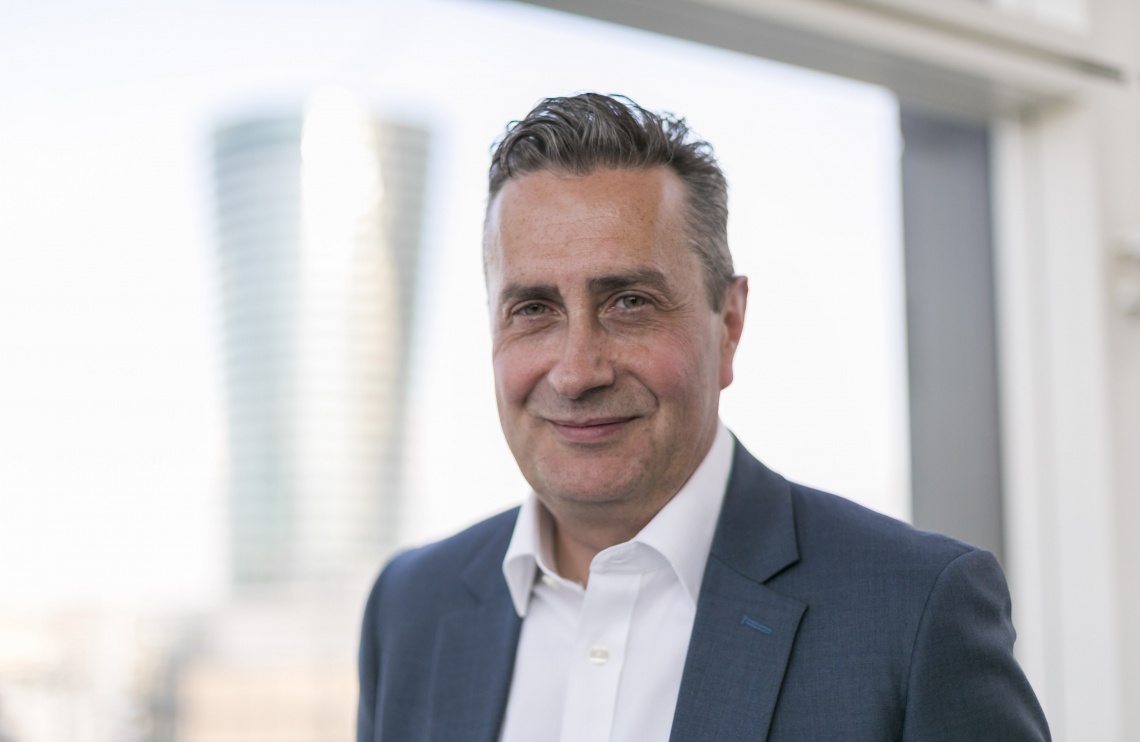 The uncertainty of the last 12 months has undoubtedly had an effect on the property market. The new need for outside space and home offices has seen buyer behaviour alter to that of the pre-pandemic world. Here, Galliard Homes Sales Director, David Galman, shares his insight on how the property market has evolved since the start of the pandemic and his predictions for the future of home buying in a post-Covid market.
Where do you see the property market in six months' time?
With generally less construction projects starting, I expect demand over the coming six months to remain similar to how it is now. Attractive incentives like Help to Buy, where first-time buyers only need a 5% deposit to get a foot on the property ladder, will certainly continue to encourage the many young buyers we are seeing come to the market.
How has the pandemic affected the property market?
The pandemic has had very little negative effect on the UK property market which, in turn, has created more of a positive impact overall. The Government's Stamp Duty Holiday offering has kept the market bubbling, attracting buyers to make the leap sooner rather than later in order to make the most of the saving.
Do you see the UK property market remaining robust over the next year?
I do but currently there is still a structural shortage of property and planning is difficult.
Which areas are experiencing a boom in popularity?
I'd say definitely Wimbledon which has a very localised market and has seen a huge boom in popularity thanks to its proximity to Central London. The same goes for Romford which is perfect for young first-time buyers who need to easily commute into the City, yet want to take advantage of cheaper property prices.
Have you noticed any particular trends in recent months?
We have definitely noticed an increased demand for outside space which can be hard to come by! The lockdown months have certainly made those living without it reconsider their situation and look for properties with a balcony or even communal gardens.
How have you seen buyer behaviour change?
Quite correctly, the buyers are currently very cautious.
What impact has the Stamp Duty Holiday had?
The Stamp Duty Holiday has kept everything moving. With buyers being able to save up to £15,000 on their property purchase if they complete before 30th June 2021, we've noticed this tempting many buyers to act quickly. Galliard's Stamp Duty Holiday extension is also giving our buyers some welcome relief and a fantastic saving opportunity as we are extending the holiday by an extra six months until 1st January 2022.
What is Galliard doing to keep people moving?
Our expert sales team are on-hand to guide buyers through the whole process and we continue to be open for business as normal. Our sales suites and show apartments are open (by appointment only) so that in-person viewings with social distancing can still take place. Alternatively we have virtual tours in place for those unable to physically attend a viewing.
Most Galliard homes come fully furnished at no extra cost. For first-time buyers, the idea of moving in with just your clothes and a toothbrush has been a great incentive.
The information within this article was accurate when it was written on 22nd April 2021, however offer details may be subject to change.
Edited: 7th January 2022