New build developments in London attract many types of buyers, from property investors and Buy-to-Let landlords to young first-time buyers and families looking to downsize and there are myriad reasons why.
Featured New Developments From Galliard Homes
Galliard Homes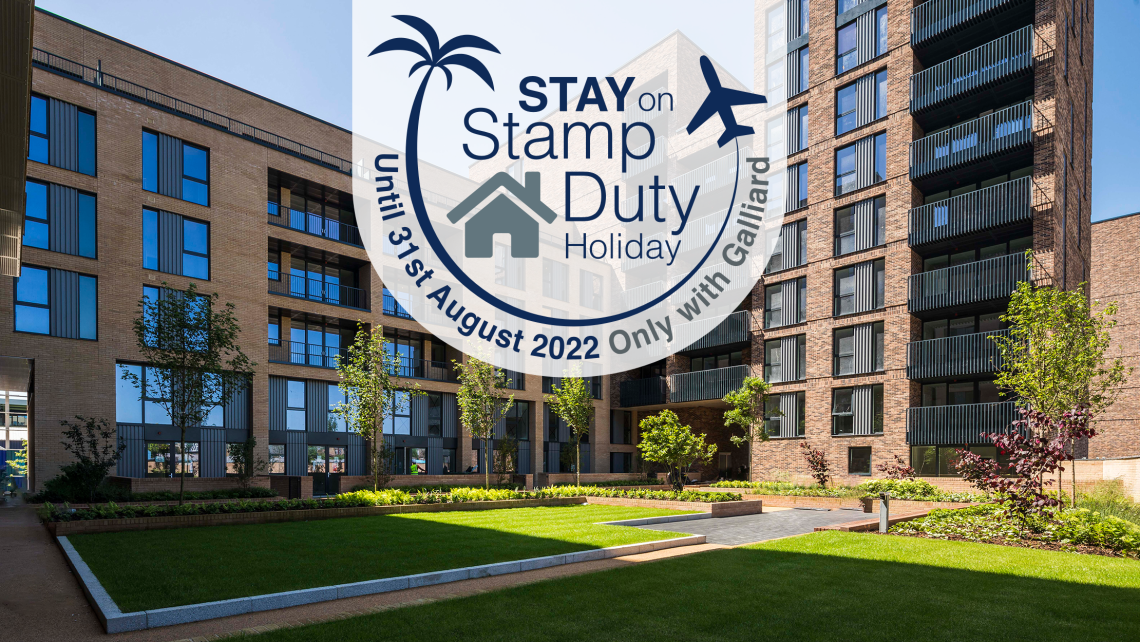 Platinum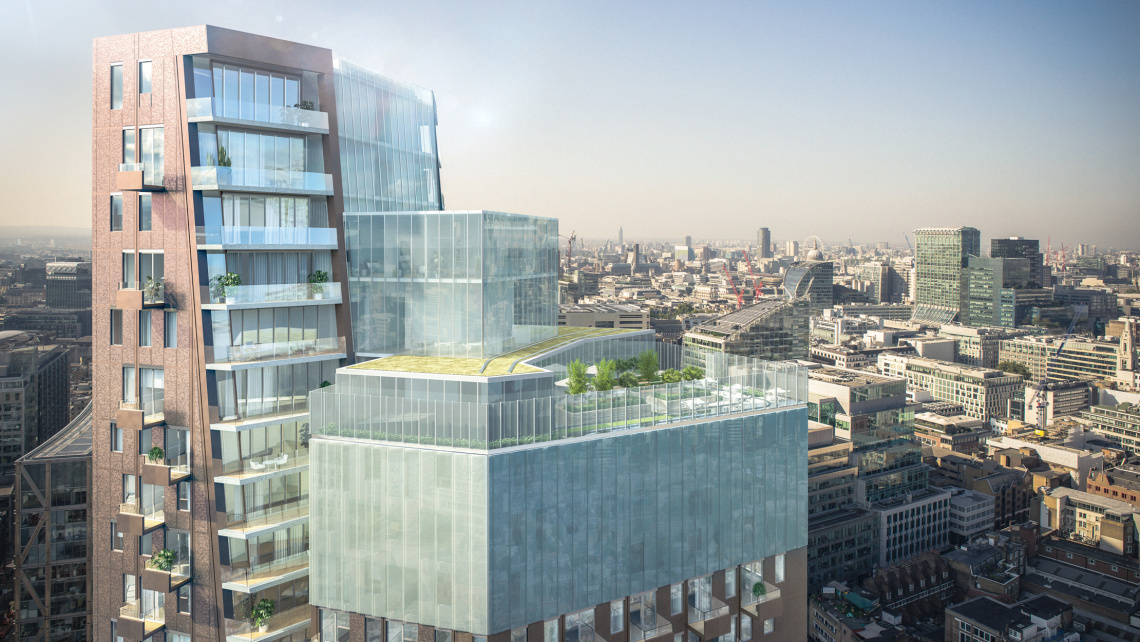 Platinum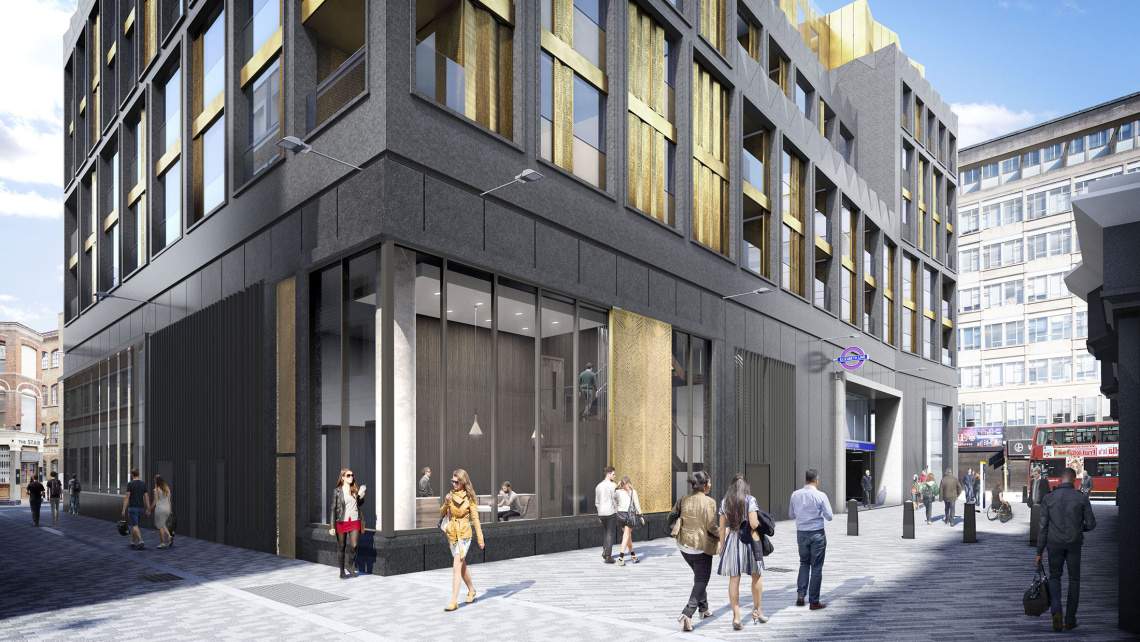 Why Buy a New Build in London?
While London has its fair share of period homes, Victorian terraces, townhouses and Grade II listed apartments, the past few decades have seen a significant rise in new build developments popping up all over the city. With a new build home comes all the character and charm that you get with an existing property, but all the tech bells and whistles for modern life too.
So much planning and consideration goes into a new London development to ensure that the new build homes it contains offer everything necessary for a 21st century lifestyle. This means those who dwell in a new development can typically expect to have brand new appliances, modern finishes, and be never too far away from transport links, local amenities, and community spaces.
Living in London
If you're looking to buy somewhere that has world-class food and entertainment, top educational institutions, plenty of employment opportunities and an abundance of green space, London will be at the top of your list.
There are many new homes for sale in London and it is common for them to form part of a brand new or converted development containing its own residents' facilities too. With on-site amenities like a gymnasium, business facilities and a communal lounge, modern new build developments allow residents to live, work and play within the confines of the building or grounds without having to even set foot outside.
An investment in London property
As a world city, London is one of the most lucrative capitals, and buying a residential property is a secure way to invest as housing prices are forecast to continue growing. If you are hoping to invest in a Buy-to-Let, demand for rental properties is high in the capital city so finding tenants shouldn't be too much of a struggle. Check out our top tips for successfully letting your property.
You are guaranteed to find most of the features London tenants typically look for in a rental home with a new-build property. With a Galliard Homes purchase, you can typically expect contemporary interiors, on-site amenities, outdoor space, allocating parking, and brand-new appliances and white goods. As a company, we also offer fully furnished properties free of charge.
High specification and contemporary fittings
With a new-build property, you are guaranteed an interior design that has been thoughtfully considered and contains contemporary fixtures and high-quality appliances — which are usually integrated. What's more, if you are buying off-plan, as everything is brand new and unused, you'll be the first to use every appliance and gadget in the property.
Energy Efficient
At Galliard, we are always looking to reduce our residents' carbon footprint, lower their energy consumption, and keep their energy bills at a low cost. With a new-build apartment, you'll usually be able to do all three. Where possible, we take care to ensure fixtures and fittings in our properties are low-energy and as efficient as possible. As a result, most new-build homes — especially those offered by Galliard Homes — generally have good EPC ratings.
Modern state-of-the-art appliances
In your new-build apartment, you can expect to find state-of-the-art appliances integrated into the property's design. We have installed kitchen and household appliances from a range of high-end brands like Miele, De Dietrich, Smeg and Bosch at a number of our developments. Most of our homes also come with accessories to enhance the lifestyle of our residents, like Quooker instant boiling-water taps and, in our apartments at TCRW SOHO, Geberit AquaClean bathroom technology.
Many Galliard properties also come complete with USB charging sockets, a Sonos multi-room sound system and programmable mood-lighting. To get the full luxury hotel inspired experience, residents at developments like The Stage and TCRW SOHO can also expect to find features like a hotel-style all on/off switch.
Buying at a New Development
Buying off-plan
While it may sound riskier than buying something you can physically see and it may require you to wait a bit longer, buying off-plan comes with plenty of advantages. First and foremost, the value of your new home could increase from when you bought it before you've even moved in. The prolonged time between buying and being able to move in could actually be a benefit, as it gives you more time to prepare for your move. Another great thing about buying a property at one of our new off plan developments in London is that you avoid the stress and anxiety of being stuck in a chain — you won't even have to wait for the previous owner to vacate the property because you will be the first one to live in it! As the property is practically a blank canvas, you'll have power to put your own stamp on your new home and make it yours. Some developers offer you the ability to choose certain specifications and finishes too.
Find out more on buying a property off-plan.
First-time buyers
Getting on the Property Ladder with a New Development
Buying your first ever home in London is a big step and the whole process can be daunting, but by choosing to purchase new build homes in London first time buyers are already making it a lot easier for themselves by alleviating some of the stress and trouble that can arise when buying an existing home. There is less to worry about when it comes to things going wrong — like experiencing delays with a chain and the dreaded possibility of being gazumped.
Our Range of New Builds
The best way to start your climb on the property ladder is with a new-build property at a new development.
At Galliard Homes, our team of experts will carefully listen to your requirements and help you find the right property. We offer a wide range of homes to cater to many types of buyer, from studio flats to three bedroom duplex penthouses. Below, you'll find information about some of our most popular London developments.
Wimbledon Grounds
One of Galliard's most popular new developments, Wimbledon Grounds is a sought-after address for those who want a life of luxury in a suburban part of London with fast transport links to Central and the City. The development consists of approximately 600 contemporary apartments and maisonettes centred around the new home of AFC Wimbledon, an impressive 10,000 seat stadium. Within the scheme, Galliard Homes is proud to present around 400 luxurious properties split across two primary buildings at Wimbledon Grounds: Stadia One and Stadia Three.
As the project nears completion, the majority of apartments and maisonettes at Stadia One and Stadia Three are ready for residents to move into and all are offered with a free furniture package.
Wimbledon Grounds presents an exciting opportunity for those looking at new build homes in south west London. Browse our current availability and find your new build at Wimbledon Grounds today.
Westgate House
Situated in the London Borough of Ealing, Westgate House is a new landmark in West London that offers a space to live, work and play all under one roof. This residential development contains all the lifestyle amenities and facilities one would need, including a gymnasium, a sauna/steam room, a communal lounge with hot desk facilities, and a cinema. Residents of these beautiful new build homes in West London also enjoy exclusive services provided by the 24-hour concierge based in the impressive central atrium.
When it comes to getting around, a hop on the Central line — which is located a five minute walk from the development — will transport those residing at Westgate House into the heart of London's West End in as little as 21 minutes, making it a fantastic base for young professionals who work in the city.
Call us on 020 3146 4845 to discuss availability at Westgate House.
The Stage Shoreditch
How does living within the grounds of an ancient landmark sound to you? The Stage affords its residents the unique opportunity to live on top of a place where history was made: the site is situated on the remains of the Curtain Theatre — an Elizabethan playhouse that hosted many Shakespeare plays. Once completed, this special new address will be home to an impressive 37-storey residential building containing 412 luxury private apartments. Exclusive five-star facilities, including a gymnasium, a business lounge, a proposed games room, and a sky lounge on the 32nd floor will also sit inside the building, as well as a 24-hour concierge.
If you're looking at new developments in East London or are in search of a property for sale in City of London, discover The Stage.
TCRW SOHO
Designed by multi award-winning architects Hawkins\Brown, TCRW SOHO is an exciting new residential landmark in the heart of London's elite West End. With interiors by the renowned Argent Design, elegant specifications, and a 24-hour concierge, residents of the contemporary new-build apartments at TCRW SOHO will be treated to a life of pure luxury. It's all about location, location, location at TCRW SOHO: not only is this one of the most sought-after new luxury developments London has to offer, when it comes to getting around the city residents will be just moments from Central line, Northern line and Crossrail services.
To learn more about TCRW SOHO, call 020 7620 1500.
Ways to buy at one of our new developments
Help to Buy
The Help to Buy: Equity Loan allows buyers to get on the ladder sooner than they may have expected. With Help to Buy, there's no need to wait until you have saved up a large enough deposit to buy your chosen new build property. If you're a first-time buyer using the Help to Buy scheme, you can purchase your home with as little as 5% deposit and the government will give you a loan to cover the rest (up to 20%, or 40% in London), subject to eligibility, terms and conditions apply. To qualify, the property must be a new-build in England that is valued at £600,000 or below. Learn more about Help to Buy or find your Help to Buy agent.
Galliard has a wide selection of new build homes in London with Help to Buy available. Call us on 020 7620 1500 to discuss Help to Buy at our new-build developments.
Start the process
Ready to start your property search? Our team of experts are on hand to assist and offer advice. Call 020 7620 1500 to speak to someone today about our available properties.