Why Buy a New Build in London?
While London has its fair share of period homes, Victorian terraces, townhouses and Grade II listed apartments, the past few decades have seen a significant rise in new build developments popping up all over the city.
With a new-build home comes all the character and charm that you get with an existing property, but all the tech bells and whistles for modern life too. So much planning and consideration goes into a new London development to ensure that the new build homes it contains offer everything necessary for a 21st century lifestyle. This means those who dwell in a new development can typically expect to have brand new appliances, modern finishes, and be never too far away from transport links, local amenities, and community spaces.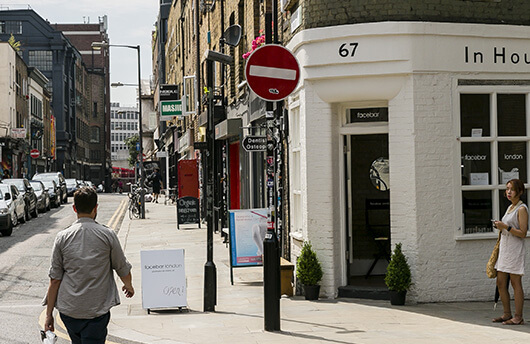 Living in London
If you're looking to buy somewhere that has world-class food and entertainment, top educational institutions, plenty of employment opportunities and an abundance of green space, London will be at the top of your list.
There are many new homes for sale in London and it is common for them to form part of a brand new or converted development containing its own residents' facilities too. With on-site amenities like a gymnasium, business facilities and a communal lounge, modern new build developments allow residents to live, work and play within the confines of the building or grounds without having to even set foot outside.

An investment in London property
As a world city, London is one of the most lucrative capitals, and buying a residential property is a secure way to invest as housing prices are forecast to continue growing. If you are hoping to invest in a Buy-to-Let, demand for rental properties is high in the capital city so finding tenants shouldn't be too much of a struggle.
Check out our top tips for successfully letting your property.
You are guaranteed to find most of the features London tenants typically look for in a rental home with a new-build property. With a Galliard Homes purchase, you can typically expect contemporary interiors, on-site amenities, outdoor space, allocating parking, and brand-new appliances and white goods. As a company, we also offer fully furnished properties free of charge.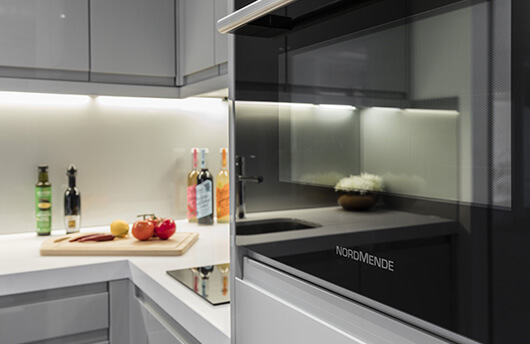 Modern state-of-the-art appliances
In your new-build apartment, you can expect to find state-of-the-art appliances integrated into the property's design. We have installed kitchen and household appliances from high-end brands like Miele, De Dietrich, Smeg and Bosch at a number of our developments. Most homes come with accessories to enhance the lifestyle of our residents, like Quooker boiling-water taps and, in our apartments at TCRW SOHO, Geberit AquaClean bathroom technology.
Many Galliard properties also come with USB charging sockets, Sonos multi-room sound system and mood-lighting. To get the full luxury experience, residents at The Stage and TCRW SOHO can also enjoy features like a hotel-style all on/off switch.
High specification and contemporary fittings
With a new-build property, you are guaranteed an interior design that has been thoughtfully considered and contains contemporary fixtures and high-quality appliances — which are usually integrated. What's more, if you are buying off-plan, as everything is brand new and unused, you'll be the first to use every appliance and gadget in the property.
Energy Efficient
At Galliard, we are always looking to reduce our residents' carbon footprint, lower their energy consumption, and keep their energy bills at a low cost. With a new-build apartment, you'll usually be able to do all three. Where possible, we take care to ensure fixtures and fittings in our properties are low-energy and as efficient as possible. As a result, most new-build homes generally have good EPC ratings.


'Galliard provide you with a property that lives up to the highest of standards.'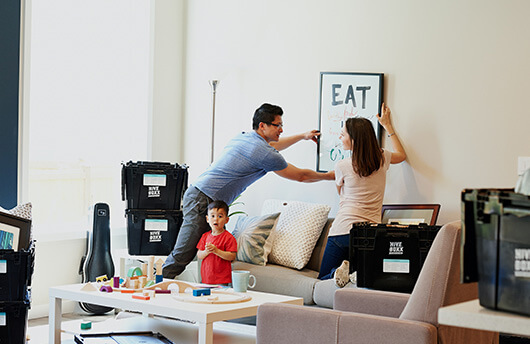 Buying at a New Development
Buying off-plan
Buying off-plan comes with plenty of advantages. Firstly, the value of your new home could increase from when you bought it before you've even moved in, and the gap between buying and moving-in gives you more time to prepare for your move. Another great thing about buying a property at one of our new off-plan developments in London is that you avoid the stress of being in a chain. As the property is a blank canvas, you'll have power to put your own stamp on your new home and make it yours.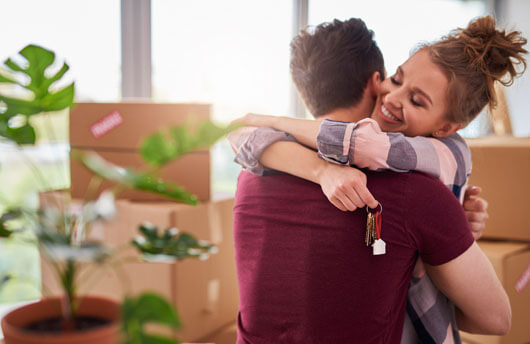 First-time buyers
Getting on the Property Ladder with a New Development
Buying your first ever home in London is a big step and the whole process can be daunting, but by choosing to purchase new-build homes in London first-time buyers are already making it a lot easier for themselves by alleviating some of the stress and trouble that can arise when buying an existing home. There is less to worry about when it comes to things going wrong — like experiencing delays with a chain and the dreaded possibility of being gazumped.

Galliard New Build Developments in London
The best way to start your climb on the property ladder is with a new-build property at a new development.
At Galliard Homes, our team of experts will carefully listen to your requirements and help you find the right property. We offer a wide range of homes to cater to many types of buyer, from studio flats to three bedroom duplex penthouses. Below, you'll find information about some of our most popular London developments.
Park Avenue Place presents an exciting opportunity for those looking at new-build homes in south east London; a sought-after address for those who want to reside in a setting with fast transport links to Central and the City.
Find your new-build property in Deptford
This iconic landmark development in London Docklands is currently offering a small collection of luxurious duplex apartments to the market. Known as the Arena Quayside Collection, these exclusive apartments consist of one and two bedroom duplexes with each benefitting from private outside space.
Find your new-build property in London Docklands
An impressive 37-storey residential building containing 412 luxury private apartments, The Stage will offer its residents exclusive five-star facilities, including a gymnasium, business lounge, games room, and a sky lounge with rooftop terrace.
Find your new-build property in Shoreditch
One of the most sought-after new luxury developments London has to offer, TCRW SOHO will showcase interiors by the renowned Argent Design, elegant specifications, and a 24-hour concierge. Fronting Oxford Street, residents will be just moments from Central line, Northern line and Crossrail services.
Frequently asked questions
What is a new build property?
New build properties are often sold by property developers. They are sold brand new and never lived in.
Where are the new developments in London?
With new developments sprouting up throughout the city, London has a lot to offer. Start your search for your Galliard new build home here.
What government schemes are available on new build properties?
Are properties in new build developments freehold or leasehold?
Properties in new build developments can be either freehold or leasehold. Flats tend to be leasehold and houses freehold.
Can you get a mortgage on a new build property?
Yes you can get a mortgage on a new build property, however, lenders often ask for a higher deposit.
Do new builds in London go up in value London?
As with any investment, property values can go up and down, however, new build property prices tend to rise by a greater percentage than existing homes.
Start the Process with Galliard Homes
If you want to know more about our available new developments in London, call us today for more information on 020 8418 3635 or alternatively, fill in the form below and one of our friendly team will be in touch to discuss your requirements in more detail.