Living in Colindale, London NW9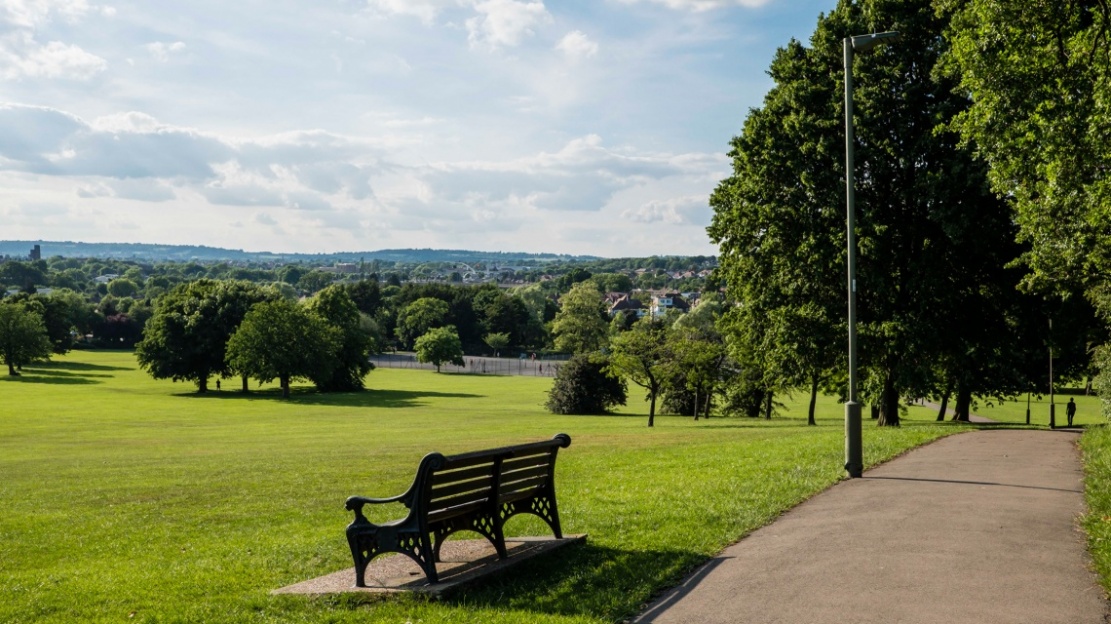 Colindale is a suburban area in the London Borough of Barnet that is due to transform into an exuberant and trendy London location over the next five years that will be coveted by Londoners from all different walks of life.
Colindale is a favourable location for young professionals because the area boasts affordable housing and a short 30-minute commute to Bank.
Property in Colindale
Silver Works
Galliard Homes is proud to present this impressive selection of deluxe apartments to Colindale; the apartment suites range between one, two and three bedrooms, in addition there is also six exclusive four-bedroom apartments. Each apartment at Silver Works is complete with fine interiors and an array of excellent features that make this development second to none; outstanding specifications include fully-integrated Smeg kitchen appliances and a 40-50" LED smart TV and Soundbar.
Residents have the advantage of being only a 10-minutes' walk away from Colindale Tube station, which is served by the Northern line and will take you to Central London in an impressive half an hour. Other appealing surrounding features include Stanmore Golf Club and the Brent Reservoir, which offers locals the opportunity to dabble in some water sports.
For further information about the availability of this development and everything else it has to offer, please click here to visit our dedicated microsite.
History of Colindale
Colindale has a rich history in connection with aeronautics; in fact, before World War One pilot training and aircraft engineering was what the area was renowned for. The RAF started to fly from Hendon aerodrome once it was finally established in 1918 after the war. In 1972, the RAF museum opened in two of the original hangers of the aerodrome and still continues to be a treasured historical establishment of the area.
Places of Interest
Food and Drink
There is quite a selection of different cuisines offered in Colindale, you will be sure to find something to take your fancy; Jakarta is a popular choice amongst the locals as its fusion of Indonesian, Malay and Thai flavours is quite the temptation. Diners will have a truly authentic experience of South East Asia as the décor and music are just as traditional as the food. For another taste of the Far East, Jun Ming Xuan will not disappoint; this Asian restaurant is a showcase of modern elegance that specialises in fine Dim Sum and has an unforgettable friendly atmosphere that will be sure to keep you coming back for more.
Colindale is home to an impressive array of pubs that serve everybody's favourite classic dishes; The Beaufort welcomes diners with its combination of modern and classic style and fresh seasonal ingredients. For all the burger-lovers out there, the renowned Beaufort Burger is something that you need to try. How about a visit to the Barnet Pub of the Year 2014? When you pay a visit to Chandos Arms it is not difficult to understand why it won this award; there is never a dull moment as there is always exuberant live music and different comedy nights, not to mention mouth-watering homemade food, including stone baked pizzas and a classic British roast lunch. A restaurant that is esteemed as a secret treasure of North West London is Café Anglais; here you will find a menu that is full to the brim with hearty British food, from robust breakfasts to the classic ham, egg and chips; word on the street is that this restaurant also serves the best coffee in town!
For something a little different one evening, Black Leaf Shisha Lounge is one to visit because there is something there to please everyone; enjoy the exciting energy of this lively shisha bar while indulging in the delicious food, signature cocktails and more-ish milkshakes.
Entertainment and Culture
One of Colindale's favoured locations for those who enjoy a game of snooker is Hurricane Room because it is home to an abundance of impressive facilities, including 15 full-sized snooker tables, seven American snooker tables and so much more.
For a slice of Colindale's rich history, a trip to the RAF museum is essential; this museum is a brief seven-minute bus journey from Colindale Tube station and showcases a top-notch exhibit of uniforms, engines, photos and everything else you could possibly think of when it comes to the air force. Research facilities are also available here so you can educate yourself on the history of the RAF and become an expert on the topic.
Shopping
One of Colindale's valued assets is its proximity to Brent Cross Shopping Centre; here you can find retail giants including ALLSAINTS, Banana Republic, John Lewis and Fenwick as well as an abundance of great bars, cafés and restaurants where you can refuel after a long day of retail therapy. Brent Cross is a short 7-minute Tube journey from Colindale on the Northern line, so there is no excuse not to get on those shopping shoes and shop 'til you drop.
Green Space
The parks in this area of North West London make it a tranquil haven away from the hustle and bustle of the city; Silk Stream Park is an asset to the area as it is so peaceful and picturesque. The Silk Stream, a crucial element of the Blue Ribbon Network, flows through the park along with luscious greenery, blossoming shrubs and trees.
Keeping active can be made easy with the facilities available at Montrose Playing Fields in the neighbouring town of Burnt Oak; activities such as football, Gaelic football and tennis can be played here which makes it an ideal place for a day out with the family.
Colindale Park is a quaint area of greenery in the middle of the town that offers the chance for relaxing strolls along the footpaths and a fun-filled children's play area to keep the little ones occupied.
Education
The choice of schools in Colindale is one of the many reasons why this area is a perfect location for families:
St James' Catholic High School
Colindale is also conveniently nearby a further education establishment which boasts three main campuses and offers a wide range of courses:
Local Authority
Getting There
Underground
Colindale sits on the Northern line and will arrive at Bank in approximately 31 minutes and Charing Cross in just 29 minutes, which means it is perfect for commuters who travel into the City for work.
Edited: 22nd March 2023