Travel Connections in Colindale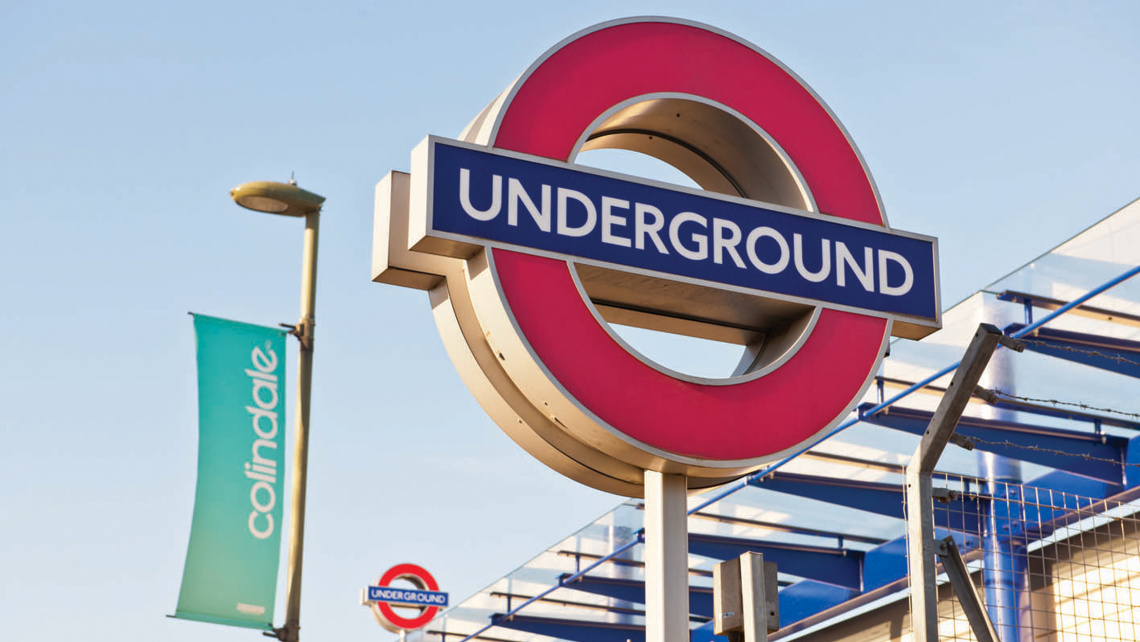 Strategically situated in a prime commuter location, the Silver Works will benefit from a diverse transport infrastructure.
A range of connections will deliver residents to principal destinations, including major London railway termini, world-class business districts and chief London airports. The Silver Works is also perfectly positioned to enjoy first-class shopping and leisure facilities.
Prime Connections
M1
Silver Works is a little over 10 minutes drive from Britain's second largest motorway, the M1 (Junction 1), which connects easily to the UK motorway network.
Northern Line
Silver Works is a leisurely 8-10 minute walk from Colindale tube station, which is situated on the Northern Line.
A5
Adjacent to the A5 principal road route to Marble Arch and The West End, the Silver Works is poised to enjoy a wide range of locations and their respective amenities.
A41
The A41 intersects the North Circular Road near Brent Cross shopping centre, and delivers the Silver Works residents to a range of picturesque locations including Hampstead Heath and Regents Park.
Silver Works: Key Destinations From London Railway Terminals
Kings Cross = 22 Minutes via Northern Line
Just an 8 minute walk from Colindale tube station, commuters from the Silver Works will enjoy a mere 30 minute journey to Kings Cross station, for connectivity to a plethora of localities including Luton Airport, Gatwick Airport and Brighton.
Characterised by significant growth, and established as a major capital district, King's Cross is renowned for its Eurostar services, providing two hour, 15 minute trips to Paris, or extended expeditions further afield to southern France.
Waterloo = 30 Minutes via Northern Line
In a little over half an hour, Silver Works residents can appreciate the vast concentration of arts, theatre and cultural landmarks that the South Bank has to offer.
Commuters from the Silver Works will be delivered to Europe's most active station, Clapham Junction, via South West trains from Waterloo, and, following the line down, will also have access to the suburban delights of Surrey.
London Bridge = 32 Minutes via Northern Line
London Bridge station offers travel to key destinations via Southern trains including East Croydon, Gatwick Airport and Brighton.
Shopping, Leisure and Tourism Destinations
Tottenham Court Road = 25 Minutes via Northern Line/34 Minutes via A41
Step into the heart of the action in Oxford Street, Soho or Chinatown, from Tottenham Court Road station. Residents of the Silver Works will be transported into the epicentre of London's West End within 25 minutes, with its renowned shopping venues and world-class entertainment. Alternatively, voyage into the centre of the city via the A41, and arrive in as little as just 34 minutes.
Brent Cross = 4 Minutes via Northern Line
The superstores and shopping centres of Brent Cross will be less than a 30 minute round trip for Silver Works residents; from front door to main precinct, and back again. Brent Cross shopping centre presents an array of popular high-street stores and will soon be subject to a 592,000 sq. ft. extension, providing prime space for additional leisure facilities.
Camden Town = 17 Minutes via Northern Line
Silver Works residents will be able to absorb the vibrant atmosphere of Camden Town in under half an hour of leaving their doorstep. An eclectic mix of bric-a-brac, antiques and vintage clothing will be available for residents to pore over at their leisure.
Fryent Country Park = 10 Minutes via A41
Silver works residents are within just ¾ miles of Fryent Country Park's 254 acres of rolling open greenery, and will also be just a 10 minute drive from Brent Reservoir watersports.
Hampstead Heath = 11 Minutes via Northern Line/18 Minutes via A41
The scenic vistas of Hampstead Heath lay deceptively close to the Silver Works development, and in total are a 22 minute journey away via foot/public transport, or 18 minutes by car. From lake bathing to kite flying, an assortment of activities are on offer for all to enjoy.
Business
If it is business that takes you to the city then the Silver Works offers an unmatched location for travel into the world-class business districts of Bank and Canary Wharf.
Bank = 31 Minutes via Northern Line
City professionals that dwell within the semi-urban residence of the Silver Works will benefit from direct transport links to Bank in a little over 31 minutes via tube. This powerhouse of commerce and finance is home to over 500 banks with 75% of the world's top 500 companies having offices in this magnet for global business.
Canary Wharf = 40 Minutes via Northern & Jubilee Line
From Colindale tube station, city executives will hop on the Northern Line towards Morden, and change at London Bridge for services to Canary Wharf; a journey which will take a modest 40 minutes. Canary Wharf remains the fastest growing business district in the UK, with an ever expanding corporate and business community.
International Travel
Luton Airport = 31 Minutes via the M1
For round-the-world travel, Silver Works residents will be pleasantly positioned just a little over half an hour from Luton Airport.
Heathrow Airport = 45 Minutes via the A5 and North Circular Road
Used by over 90 airlines, and flying to 170 destinations worldwide, Heathrow Airport is one of the busiest airports in the world, and is only a 45 minute drive from the Silver Works development.
Edited: 21st November 2022