East Grinstead — Area of Outstanding Natural Beauty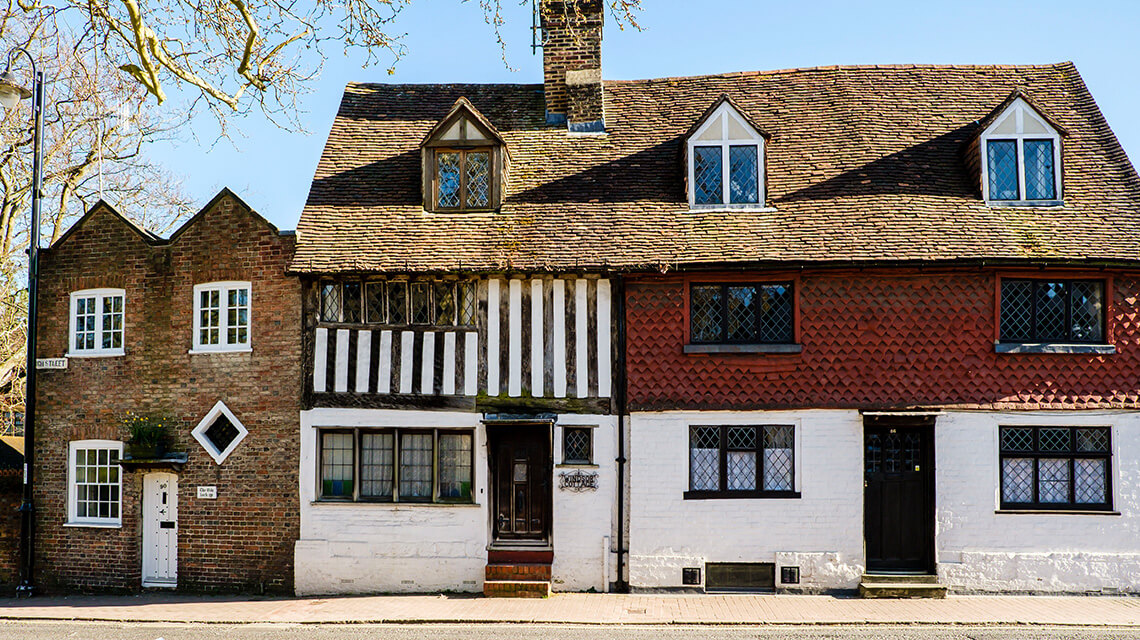 The West Sussex town of East Grinstead borders the picturesque High Weald Area of Outstanding Natural Beauty, offering some fantastic views, scenic walks, and the chance to spot an abundance of wildlife and flora.
An Area of Outstanding Natural Beauty (AONB) is an area of countryside that has been designated for conservation due to its significant landscape value. The High Weald Area of Outstanding Natural Beauty is the fourth largest AONB in England and Wales and spans across four counties — East Sussex, Kent, West Sussex and Surrey — covering 560 square miles. High Weald offers an attractive landscape filled with small farms and woodlands, historic parks, sunken lanes and ridge-top villages.
Below are some parks and walking routes which you can enjoy close to East Grinstead:
Forest Way Country Park
Forest Way Country Park stretches 10 miles along an old railway line and runs from East Grinstead to Groombridge. It is used for walking, cycling, horse riding and the enjoyment of the countryside, with seats and picnic benches along the entire route. The Park is also an important habitat for wildlife as a 'green corridor' and visitors may spot swallows, dragonflies, badger tracks and deer.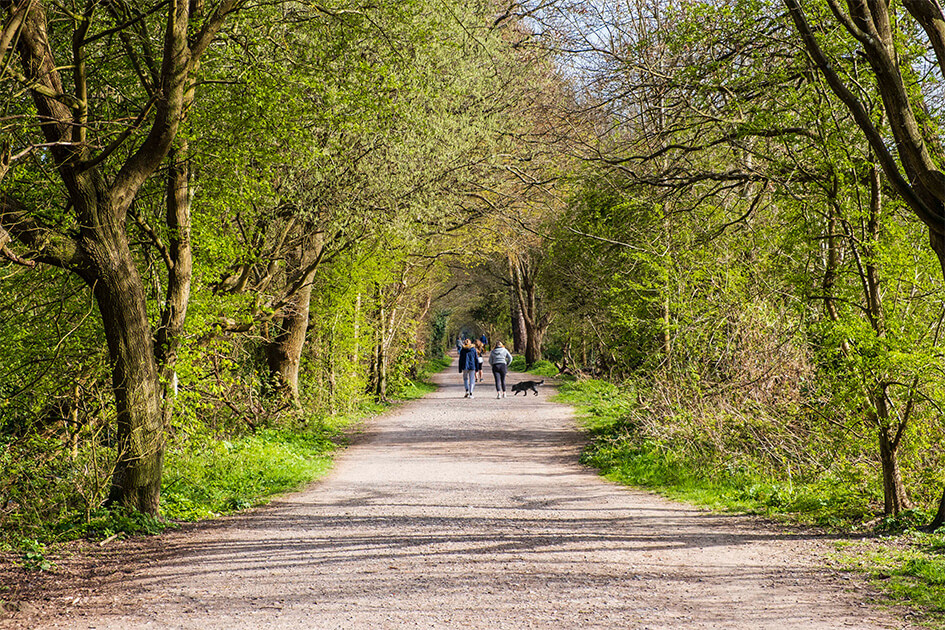 Worth Way Country Park
Worth Way also follows the trackbed of the disused railway line. The seven-mile footpath links East Grinstead and Crawley and is part of the National Cycle Network. The Park is officially designated as a Site of Nature Conservation Importance and forms a wildlife corridor supporting a wide variety of fauna and flora. Home to a variety of birds, mammals and reptiles, visitors may see Kingfishers, grass snakes, common lizards and roe deer.
Ashdown Forest
If you enjoy forest walks then visiting Ashdown Forest is definitely a must-visit. The six and a half thousand acre plot is one of the largest free public access spaces in the South East and is a great place for walking, with 13 self-guided mapped walks available, and enjoying the spectacular views over the Sussex countryside. The forest is home to a range of wildlife, including grazing animals, and is of course known for being the 'home' of Winnie-the-Pooh. Situated in the forest is Weir Wood Reservoir, a nature reserve covering 152 hectares and offering many different habitats for wildlife.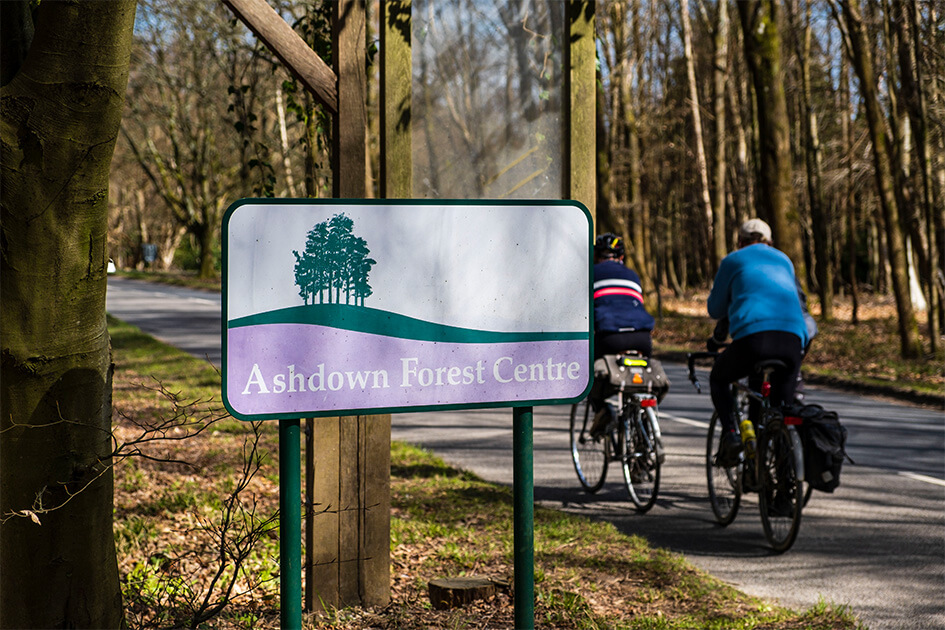 Standen to Selsfield Common Walk
The 8.5-mile walk from Standen to Selsfield Common and back is estimated to take around three hours and is aimed at more experienced walkers. There are lots of fantastic sites to see along the walk including the Bluebell Railway, a regular steam train service that operates throughout the year; West Hoathly village, which offers distant views of the North Downs and the grey square tower of St Swithun's church; and Selsfied Common, which is also part of the High Weald Area of Outstanding Natural Beauty and gives great views across the Weald.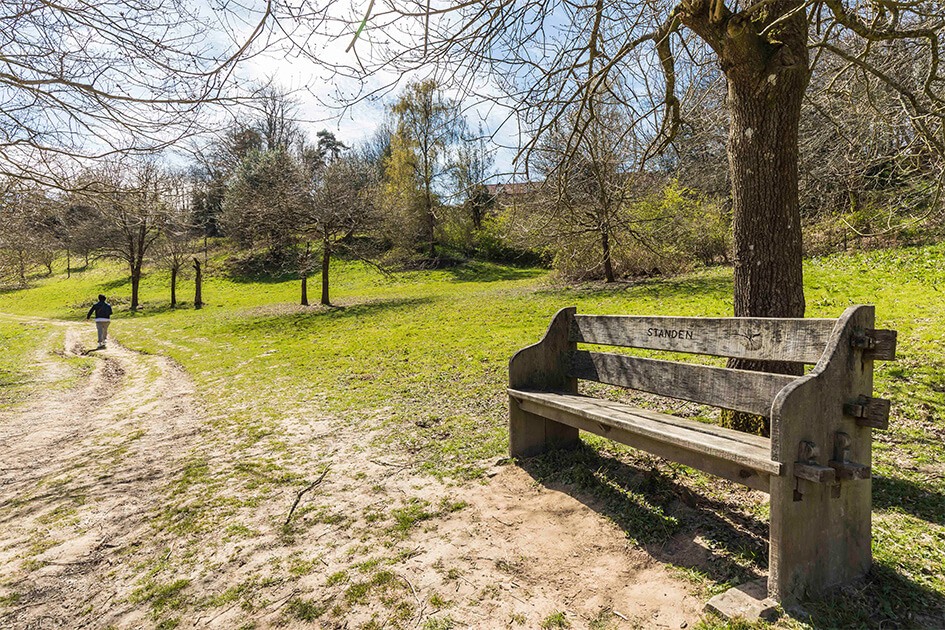 Property in East Grinstead
If you would like to live close to the beautiful outdoor spaces mentioned in this article, make sure to take a look at Newacre House, a new residential development by Galliard Homes. Newacre House consists of 124 studio suites and one bedroom apartments. Call 020 3409 2270 to find out more about the development and property available.
Edited: 23rd October 2023