The A-Listers Calling East Grinstead Home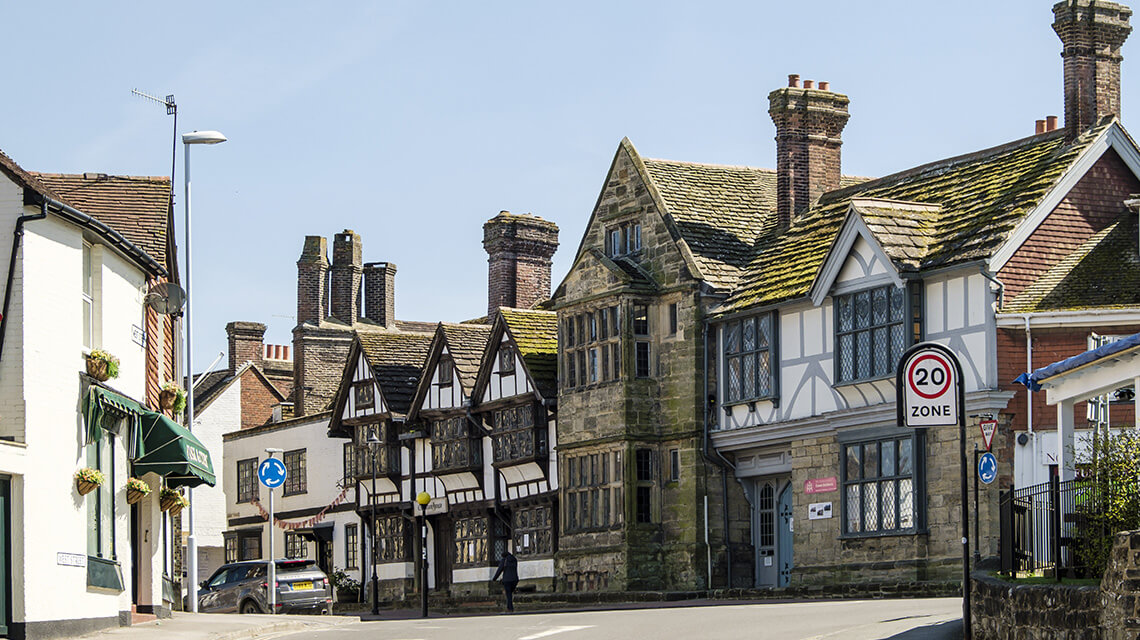 The picturesque town of East Grinstead, West Sussex, is not only the charming setting of our exciting new development Newacre House but it has also been home to a number of celebrities over the years.
Home to one of the UK's oldest high streets, the Tudor-lined streets of East Grinstead appeal to most. This prosperous commuter town enjoys rail links into Victoria station in just under an hour and is situated just a 23 minute car journey from Gatwick Airport, making it attractive to those who need to travel. Located in an Area of Outstanding Natural Beauty, its tranquil surroundings are ideal for those seeking a village-like setting and a peaceful escape from their busy life.
Here's the low-down on the celebrities who have called this enchanting location home:
Adele
Adele has been a fan of West Sussex for a number of years and lived in East Grinstead following the success of her album, 21. The 18th century, eight bedroom country manor that Adele previously owned has around 48 acres of land, a swimming pool and a helicopter pad. Offering ample privacy and security, where better to relax and unwind in between world tours than the tranquillity of East Grinstead? The multimillionaire superstar reportedly lived at the manor until 2019 when she sold the property following her divorce.
Tom Cruise
In 2006, Hollywood superstar Tom Cruise purchased a £3m mansion in East Grinstead and, during the 2020 coronavirus pandemic, is believed to have spent the first lockdown in the town. Spanning 11,000 sq. ft. and six bedrooms, Cruise's ex-Sussex home is said to feature a home gym, a tennis court and an outdoor swimming pool. Situated on the Dormans Park estate, Cruise sold his home in 2015 and handed over the keys to fellow celebrity, Peter Andre.
Led Zeppelin
Between 1973 and 1982, famous rock band Led Zeppelin owned Hammerwood Park — a Grade I listed country house. Having bought the house at auction, the band had hoped to convert the listed building into a recording studio and flats although this plan didn't work out. Unfortunately, the house fell into disrepair with various structural issues arising during their time at Hammerwood Park. They consequently sold the house in 1982 and it is now open to visitors as well as being used as a film location.
Jane Leeves
Once Britain's highest-paid actress thanks to her role in the hit American comedy Frasier, Jane Leeves grew up in East Grinstead before purchasing a one-way ticket to Hollywood at the age of 21 to pursue her dream of an acting career. Through sheer determination, Leeves went on to work alongside Kelsey Grammer as Daphne Moon in Frasier where she received her first Emmy nomination for Outstanding Supporting Actress in a Comedy Series.
Peter Andre
Although a short-lived residency, Peter Andre and his family purchased Tom Cruise's £5m home in 2015. Whilst residing in East Grinstead, Peter Andre also opened his own café, New York Coffee Club. Situated on London Road, the café served a range of food and drink including of course, great coffee. The business sadly closed its doors in 2016, around the same time that Peter Andre and his family sold their home and moved closer towards London.
Richard & Fred Fairbrass (Right Said Fred)
Before becoming chart toppers across the world, the Fairbrass brothers (who are better known as Right Said Fred) were brought up in East Grinstead. The singing duo gravitated towards playing music in their teens, performing small gigs in London chasing their dream. Some years later, their hit song "I'm Too Sexy" made its way onto the radio and into the charts where it went on to top the Billboard Top 100 chart in the United States for three consecutive weeks.
Fancy owning a home in East Grinstead? Check out Newacre House, our latest development home to a selection of studios and one bedroom apartments.
Edited: 21st June 2022