Our Favourite Walks in West Sussex for Every Season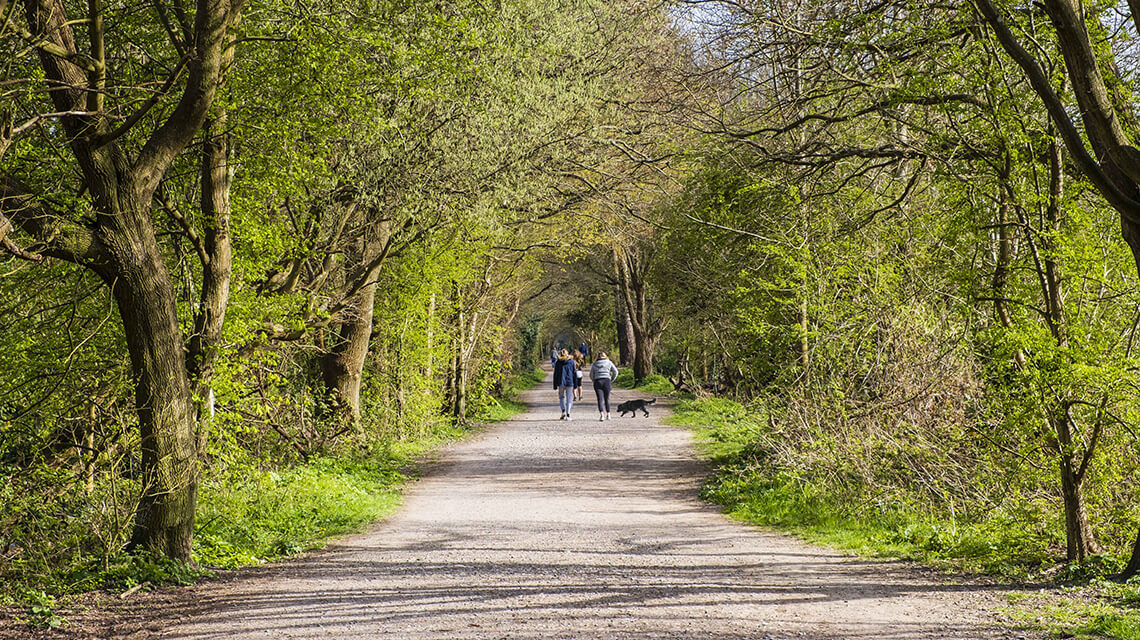 Do you live and breathe the great outdoors? Are you yearning to step outside and explore some of the most beautiful parts of the South East this year? Get yourself down to West Sussex to explore nature along our favourite walking routes.
Covering a large area of the South East — from East Grinstead and Crawley in the north where parts of the High Weald Area of Outstanding Natural Beauty (AONB) sit, to South Downs National Park in the east, to the coastline and Chichester Harbour AONB in the south — West Sussex enjoys a varied terrain and a wide range of scenery for walking. In fact, half of West Sussex is made up of protected countryside, so there is plenty to see and do if you're craving outdoor adventure, and a number of stately homes can be found in these leafy parts of the county too.
As our new apartments in East Grinstead draw closer to completion, we've picked the top walks for every season of 2022 in West Sussex that are easily accessible from the development. Whether you're passing through and fancy a short stroll, or you're an advanced walker dying to get your hiking boots on, this list has something for every level.
Spring: Standen House to East Grinstead
Incorporating parts of the Bluebell Steam Railway and the picturesque Standen House and Garden, the Standen House to East Grinstead walking route provides a wonderful rural backdrop for a glorious springtime stroll.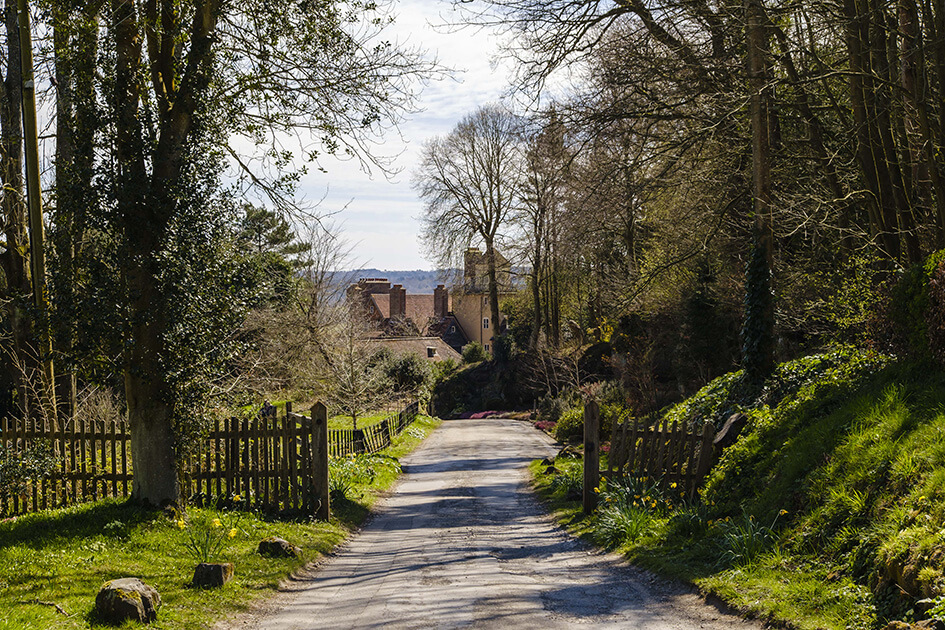 Following the route's historic footpaths, you'll pass through all sorts of beautiful flora and fauna, and will even be able to visit and ride the Bluebell Railway, a steam train that dates back to 1882. You will encounter ponds, streams, fields, pubs and a church — there's lots to see.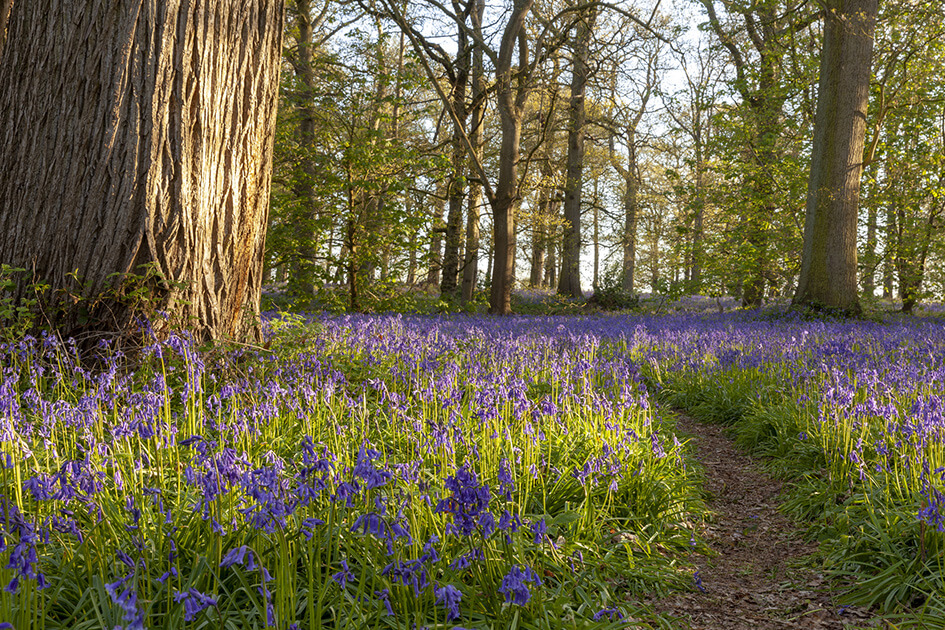 If you want to add some magic to your spring walk, take the winding path through the ancient Rockinghill Wood where you'll find a 20-acre carpet of magnificent bluebells.
The whole route is five miles long in total and should take you around two hours to walk at normal pace. With varied terrain and scenes that encompass woodland, bilberry flowers, iridescent bluebells and joyful displays of daffodils, this moderate walk from Standen is perfect for spring. It's dog-friendly too so your four-legged friends can come along.
Summer: South Downs National Park
Summer is a time for picnics, berry picking, and basking in the sunshine, so we've picked a route that allows for all these activities and more.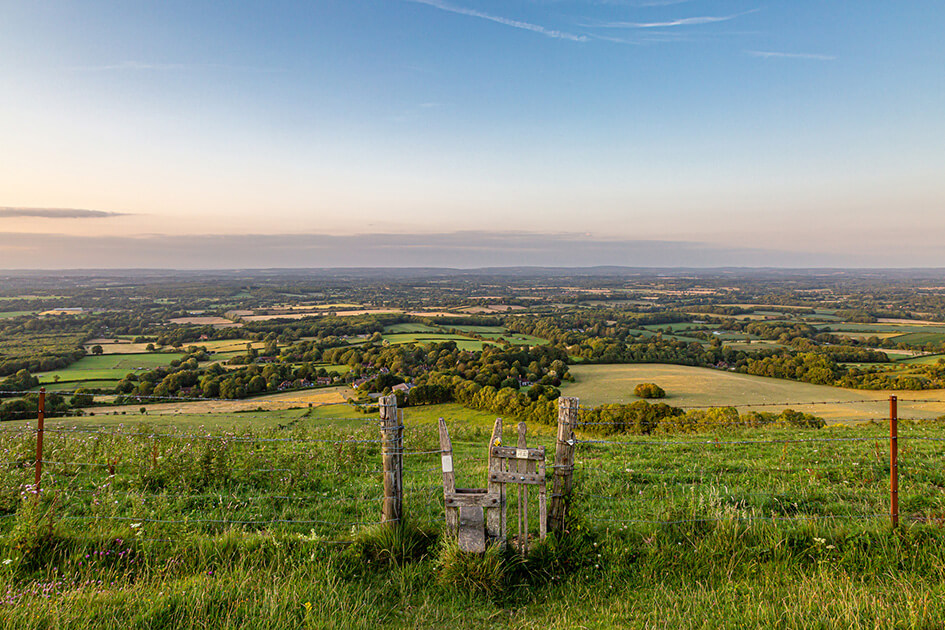 It would be absurd not to include any mention of the South Downs when reviewing walks in West Sussex; after all, it's Britain's favourite national park. In 2019, this popular natural landmark known for its imposing chalk hills welcomed 2.31 million visitors! Walk along the same paths of our ancestors as you follow the trail through the woodlands, heathlands and rolling plains of the South Downs National Park.
Embrace the warmer months on the seven-mile walking route we have selected. It is moderate and should take between three and four hours to complete. The trail commences near North Morden and meanders through ancient field patterns, churches and various copses and thickets until it loops back to the start.
The route itinerary can be found here.
Autumn: The Halnaker Circular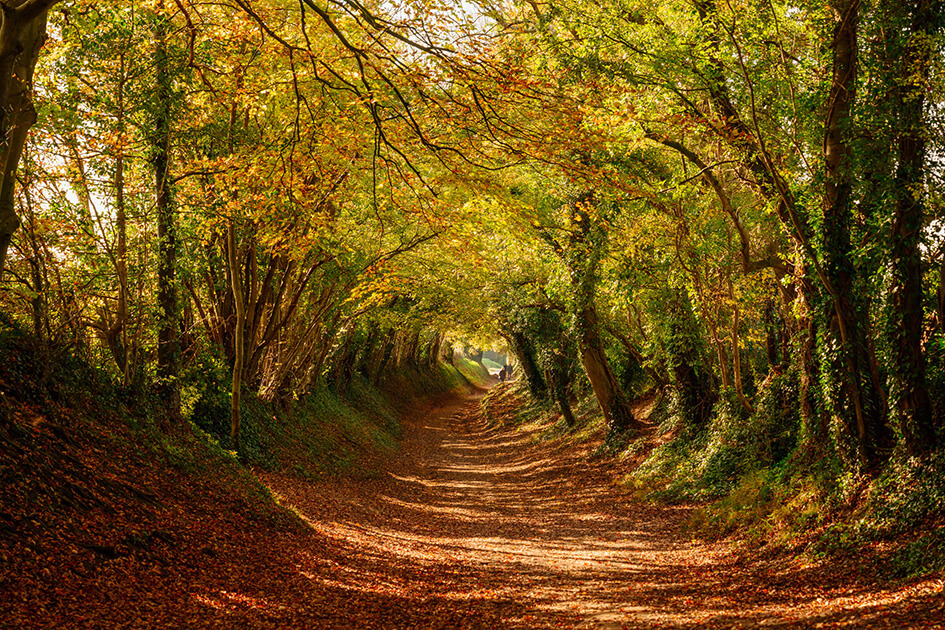 Another chance to explore the South Downs is along the Halnaker Circular — a loop encircling Halnaker and Boxgrove.
Bursting with rich oranges and deep reds during the fall months, this route is ideal for an autumn amble. The route takes you through an enchanting tunnel of trees and winds towards the Halnaker Windmill, a real sight to behold.
Here's the full route.
Winter: The Winter Walk at Nymans
This winter, wrap up warm and head to Nymans to explore the wonderful winter wildlife and colourful foliage in the beautiful gardens.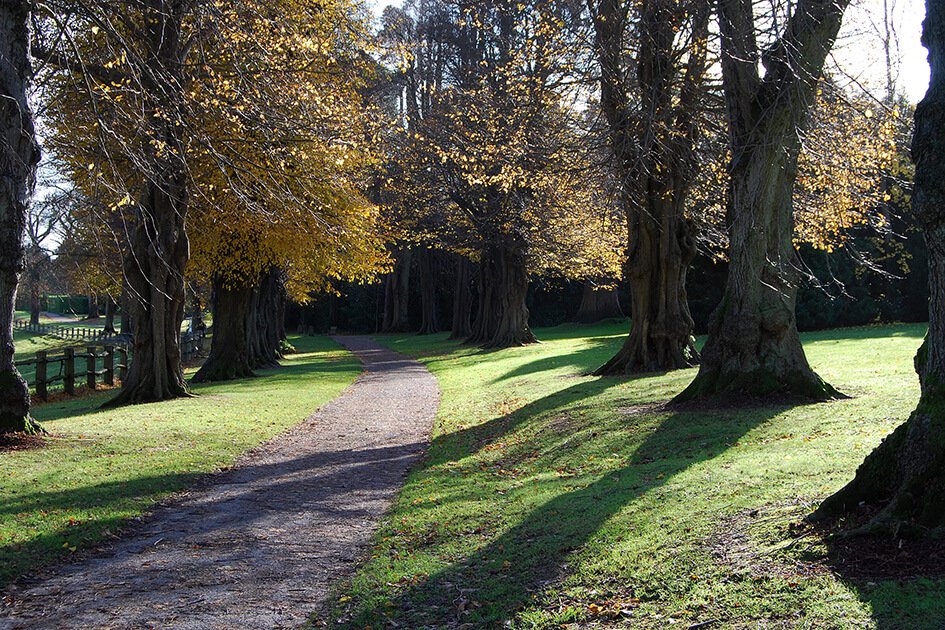 During the spring, Nymans is brimming with colourful flora — magnolia, wisteria, rhododendrons and azaleas — but come wintertime, this National Trust location becomes even more magical. Even on the dullest, gloomiest winter day, Nymans provides an atmosphere like no place else and its bare gardens which are peppered with bright bursts of colour make it a must-see at the end of the year. Tree lovers will enjoy spotting many variations at Nymans including beeches, birches, redwoods and conifers in the cold winter months.
There are three recommended walking routes through the woodland at Nymans: the Short walk which is 1.2km long and loops around the arboretum, the Centenary walk which is 2.4km in total, and Millennium walk which follows a medieval track around a meadow and is 4km.
Learn more about Winter at Nymans.
Edited: 16th September 2022