Why East Grinstead Appeals to First-Time Buyers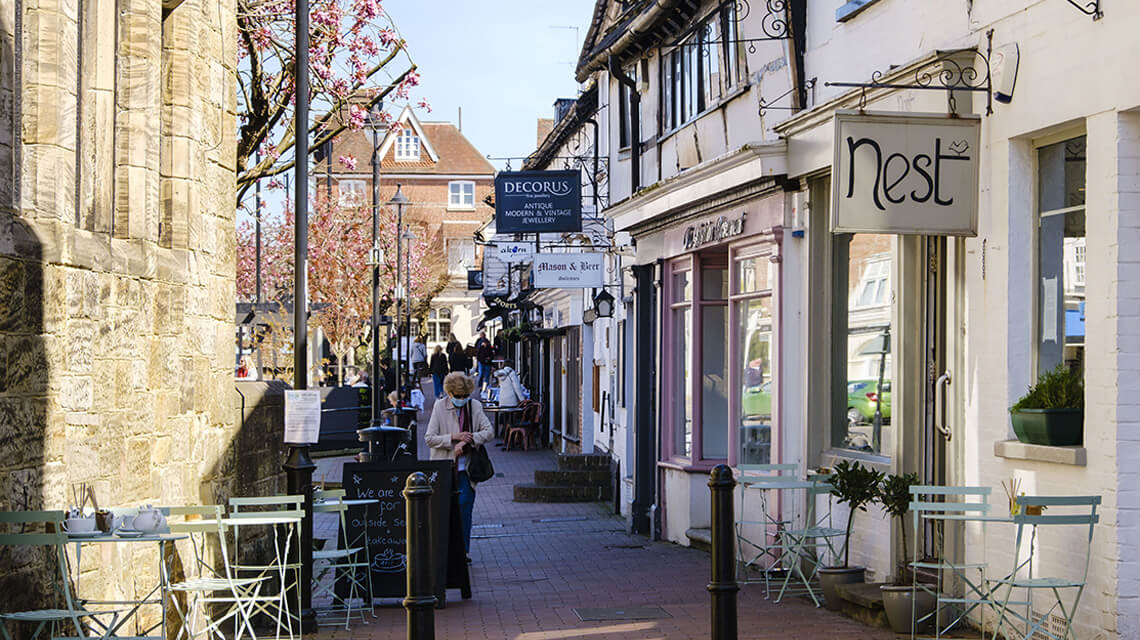 Location plays one of the biggest roles when it comes to house hunting, especially when it's for your first home. Despite doing up your interiors and making changes to the exterior, the value of your home is largely dependent on its surroundings. There are many factors that can contribute to an area's attractiveness, such as a low crime rate and good amenities. Here, we explore what makes a location appealing for first-time buyers in particular, and why East Grinstead in West Sussex is ticking all the boxes.
What do first-time buyers look for in a location?
Affordability and growth
The affluent, sought-after neighbourhood of East Grinstead is a rewarding location for those seeking return on their investment, with £454,867 being the overall price paid for a property over the last year, according to Rightmove. Since last year, sold prices have increased by 14%, indicating the area is a promising one for seeing your investment grow.
With such a mix of property available on East Grinstead's market — ranging from period homes, terraced houses, detached and semi-detached properties to ultra-modern new-build apartments — there is plenty out there for most buyer types with varying budgets.
Good schools and local amenities
While it would be easy to assume most first-time buyers are focused on up-and-coming regeneration areas on the outskirts of big cities, many now consider established areas like East Grinstead that offer a slower lifestyle, are suitable for bringing up a family, and are forecast to continue flourishing.
With renowned schools like Brambletye and Imberhorne in the area, and the University of Sussex not too far away, there are plenty of excellent educational institutions in and around East Grinstead.
When it comes to having things to do, those living in East Grinstead are spoilt for choice. The town centre is jampacked with bistros, restaurants, family-run boutiques, high-street shops, and buzzing food markets. Explore what's on offer in the area with our detailed guide to living in East Grinstead.
Peace of mind
Moving to a new neighbourhood can be daunting — especially when you are buying a property and are committed to living there for years. There is lots of homework to be done when choosing the right location, and finding out how safe an area is will likely be high up on a first-time buyer's list of things to research.
The harsh truth is that no area is truly crime-free, but those buying their first home in East Grinstead can rest assured that they are moving to a very safe area. Data shows that East Grinstead postcodes have a lower-than-average crime rate compared with similar areas. Out of all the medium-sized towns in West Sussex, East Grinstead is ranked 'safest' with the most common type of crime being anti-social behaviour, according to CrimeRate.
A good work-life balance
Maintaining a healthy work-life balance is important for everybody, especially young people. For many city workers, after a long hard day at the office, nothing sounds more appealing than a quick, hassle-free commute back to a haven where the fast-paced lifestyle and crowded streets of the city feel distant despite being within easy reach. East Grinstead not only provides a laid-back semi-rural community atmosphere to return home to, but also offers space to breathe with its fair share of leafy parks, luscious green spaces, and areas of dense woodland.
In the age of remote working, the High Street's coffee shops offer a space to crack on with work for those who aren't required to attend their office daily. There is also East Grinstead Library for anyone who wants a quiet setting to work in with free Wi-Fi.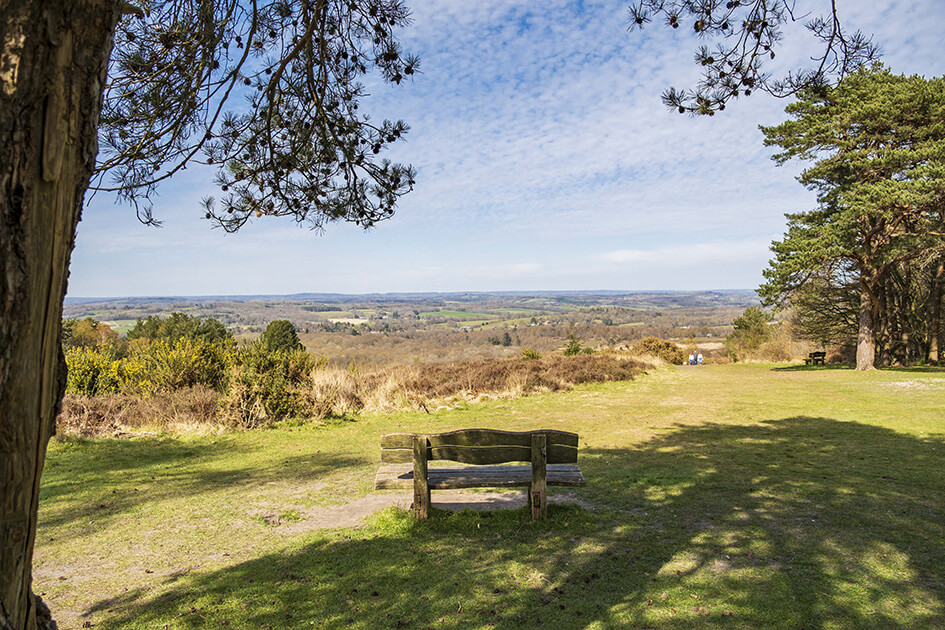 For those who enjoy a cocktail and chinwag after work or a knees-up in the local pub, East Grinstead's town centre has all that covered too.
Job prospects
Buying your first property and putting down roots in a new location can sometimes also mean starting afresh in other areas of your life. For anyone who is considering buying their first home in East Grinstead while also making a move in their professional life, there are prospects. When it comes to finding jobs locally, just a quick flick through the filtered listings on Indeed shows that there are a variety of roles being advertised in and around the area. For something more city-based, there are thousands of openings in London and it's just a stone's throw away. Only 20 miles north of East Grinstead, Croydon in South London is where many companies have based their headquarters, most notably Superdrug. A 20-minute drive west of East Grinstead will take you to Crawley (the location of Nestlé's UK head office) and Gatwick Airport where there are plenty of opportunities.
Connectivity and a short commute
Outstanding transport links are often at the top of the list of requirements when choosing a location to buy and live in. Being well-connected is not only essential for getting from A to B, it also significantly impacts the value of your home. Thankfully, East Grinstead inhabitants are in the right spot on the map for both.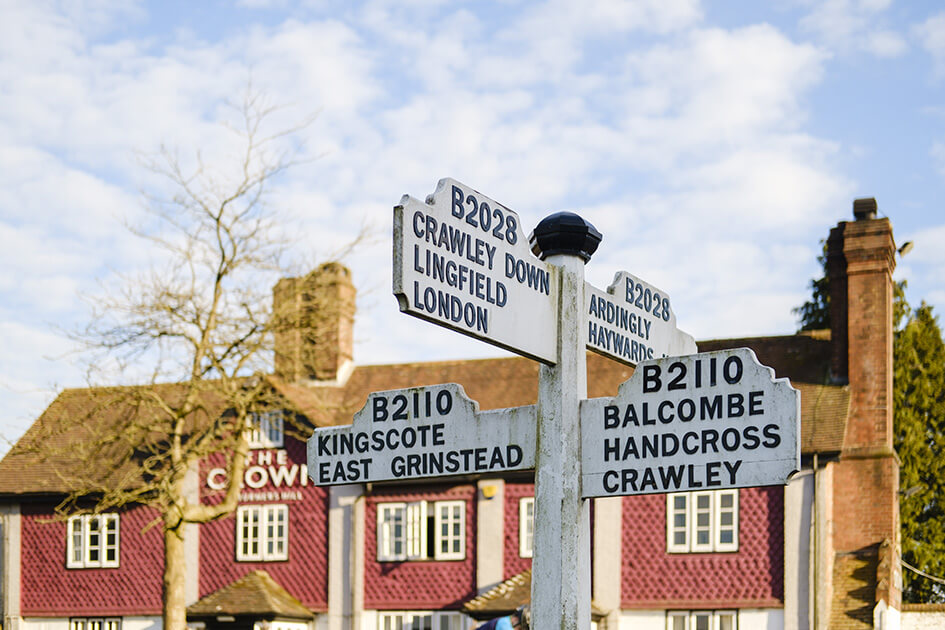 Train
Central London (London Victoria and London Bridge) can be reached directly in under 56 minutes using Southern Railway services.
Bus
The area's PlusBus service is a quick and cost-effective way to get around locally and connects East Grinstead to destinations as far as Felbridge, Ashurstwood, and Sunnyside.
Air
Whether you're travelling domestically or are off on a far-flung getaway, Gatwick Airport is conveniently located just a 20-minute drive from East Grinstead. There is also a direct train.
Car
With the A22 running through the centre of town, those living in East Grinstead have an easy drive to the London Orbital Motorway (M25), while the A23 can also be reached easily and leads all the way to Brighton for a day by the sea.
A location to be proud of
For anyone settling down for the first time in a brand new location, it is highly likely they'll want to choose a neighbourhood that they are proud to call 'home'; somewhere with kerb appeal that friends, relatives and colleagues will want to visit again and again.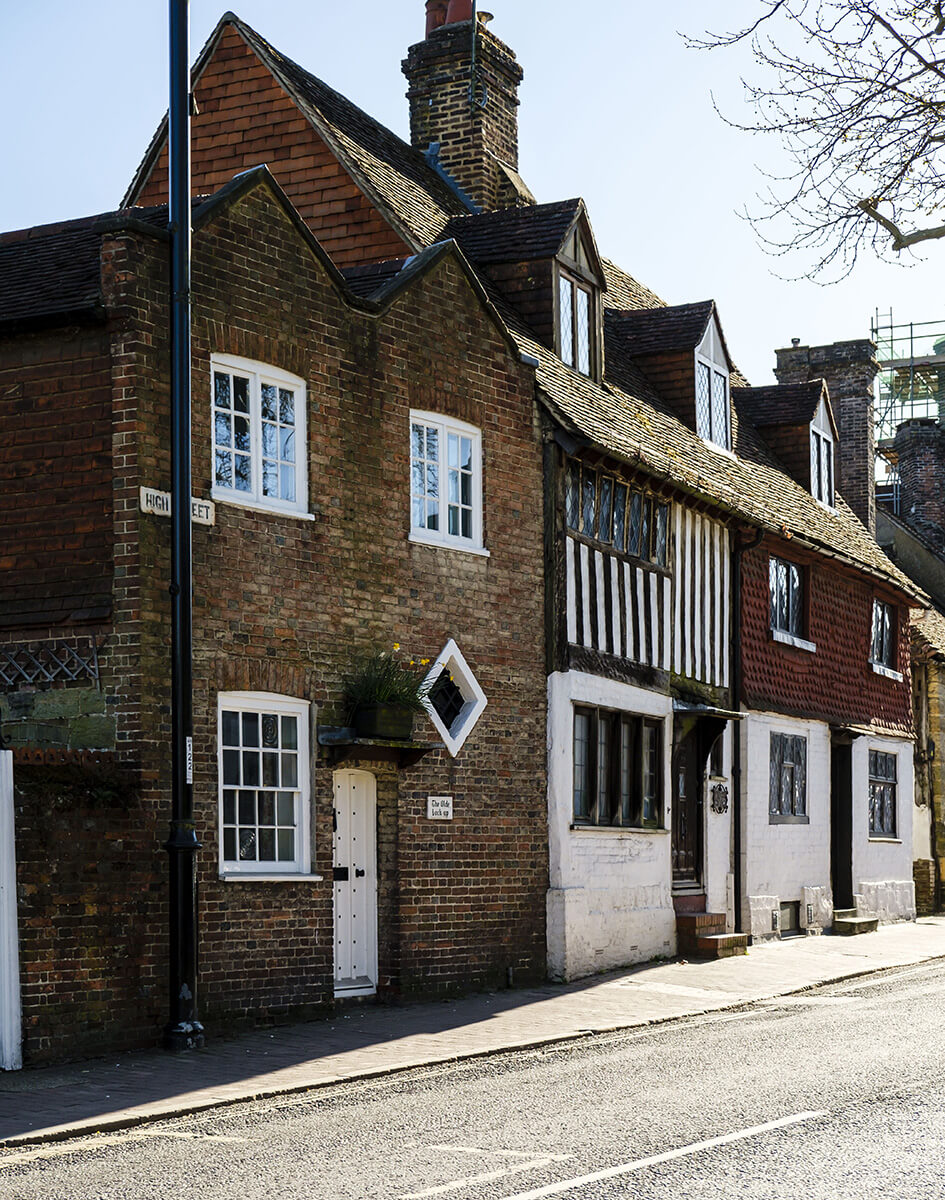 With plenty of character, a high street lined with striking Tudor houses, a history dating back to the Saxon era, and notable past residents including Led Zeppelin, the quaint and leafy location of East Grinstead offers a charming blend of antiquity and modernity and is certainly a hometown to be proud of.
What do first-time buyers look for after choosing a location?
Help getting on the ladder
Getting onto the property ladder is notoriously challenging but it has been made easier in recent years with the introduction of various schemes to help young buyers begin their climb. The Help to Buy: Equity Loan is offered with property purchases at many new-build developments across the UK, including Galliard's new development in East Grinstead, and allows buyers to purchase their dream home without having to save up for years to amass a large deposit. The popular government-backed scheme has helped give thousands of young people struggling to save for their first home a leg-up onto the property ladder.
For more information on Help to Buy visit our dedicated page. Find your Help to Buy agent here or use our property search to find your Galliard Homes Help to Buy property in London.
An easy-to-maintain home
Residential developers are setting their sights on towns like East Grinstead for basing brand new residences, thus bringing more choice to the area's property market. New-build homes have many advantages as they are easy to maintain and come with brand new appliances. With most Galliard new-build homes, all of the furniture, including cutlery and decorative pieces, are also included free of charge! Learn more about what's included in a Galliard Homes furniture package.
Buy your first home in East Grinstead with Galliard
Introduced to the market earlier this year, Newacre House is an exciting new development by Galliard Homes positioned in the heart of East Grinstead. Buyers have a selection of studios and one bedroom apartments to choose from, some with an additional 'flexible' room which can be used as a second bedroom.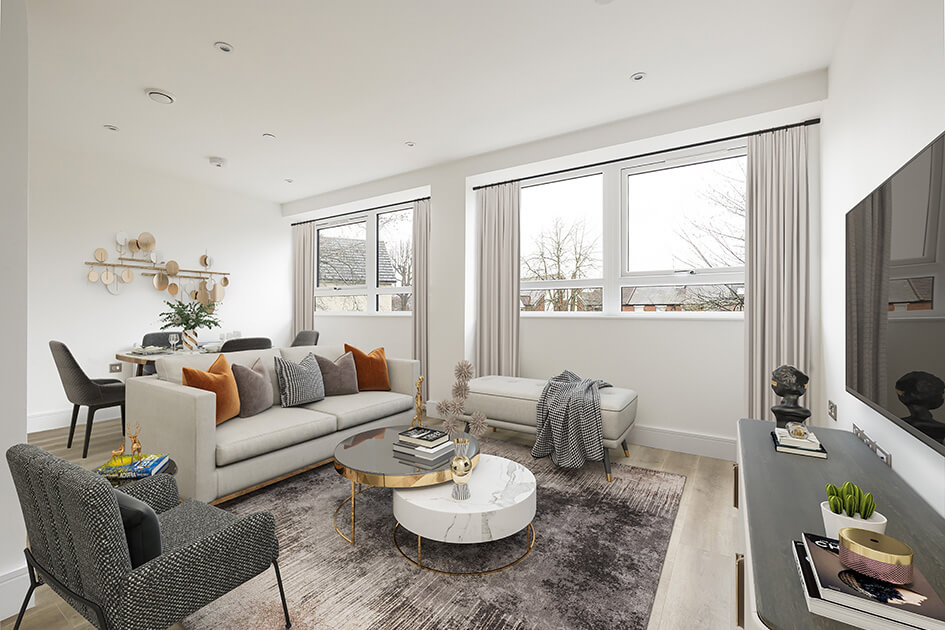 Designed with the first-time homeowner in mind, each apartment will come with fully integrated appliances and an ultra-contemporary interior design concept. To ensure the move is hassle-free, all apartments at the development are offered fully-furnished free of charge, with everything down to the kitchen crockery and scatter cushions included, so you're all set to move in as soon as the property is complete.
Newacre House is now sold out. For more information, please visit the development page or use our property search tool to find other available properties. Alternatively, call us on 020 3409 2270 to speak with our team.
Edited: 7th December 2023